La peligrosa confrontación por la nueva hegemonía en Oriente Medio
BERLÍN – En el viejo Oriente Medio, un solo conflicto general (entre Israel y los países árabes) tenía varios frentes, y era prerrogativa de Occidente proteger el flujo de petróleo hacia la economía global. En el nuevo Oriente Medio, el conflicto clave es una lucha más amplia entre varios actores que buscan la primacía regional.
Esta nueva lucha comenzó cuando el ex Presidente Barack Obama inició una retirada más amplia de Estados Unidos de la región, pero se ha intensificado bajo Donald Trump. Al menos Obama tenía una visión política para la región. Albergaba la esperanza de que el acuerdo nuclear alcanzado en 2015 con Irán hubiera impedido una carrera armamentística nuclear y, en esas condiciones, la atenuación de las sanciones y un crecimiento económico más veloz fueran reintegrando al país persa a la comunidad internacional a lo largo de la década siguiente. En contraste, Trump no tiene ninguna estrategia y quiere disfrazar la retirada estadounidense de la región, de lo que es claro ejemplo la abierta traición a los kurdos en Siria, con una retórica belicosa y exportaciones masivas de armas a los socios y aliados de Estados Unidos en el Golfo.
Por su parte, Arabia Saudí, la acaudalada potencia de la región, predominantemente suní (si no contamos a Turquía), ha albergado por largo tiempo ambiciones de hegemonía regional, al menos en el Golfo Pérsico y la Península Arábiga, y ve como su gran rival a Irán, que es predominantemente chií. En los últimos años, Irán y Arabia Saudí han librado una desastrosa guerra indirecta en Yemen, causando un enorme número de víctimas civiles y una catástrofe humanitaria.
Sin embargo, la situación cambió el mes pasado, cuando un ataque nocturno al corazón de la industria petrolera saudí provocó efectos en toda la economía del planeta. Varios drones lograron cruzar al espacio aéreo saudí sin ser detectados, y desde allí lanzaron ataques precisos sobre instalaciones petroleras cruciales. Las defensas aéreas saudíes, si es que las había, parecen haber quedado rápidamente desactivadas, lo que sugiere un conocimiento detallado de las condiciones locales.
Un ataque a medianoche sin advertencia plantea preguntas obvias. ¿Quién lo hizo, y cómo lo logró? Los rebeldes hutíes de Yemen reclamaron la responsabilidad, pero no están en posición de llevar a cabo un ataque de esas características. Por la tecnología que se usó y la logística que implica, el único sospechoso posible es Irán, a pesar de los vehementes desmentidos de su gobierno. Y en términos de motivos e intereses, es evidente que fue el que más beneficios obtuvo del ataque.
Después de todo, Arabia, Saudí quedó humillada a los ojos del mundo y expuesta como un jactancioso tigre de papel. Además del innegable fracaso de la contrainteligencia saudí en detectar o evitar el ataque, está el hecho igualmente obvio de que tarde o temprano perderá la guerra en Yemen. En ese punto, sus aspiraciones de hegemonía se convertirán en un motivo de escarnio todavía mayor.
Subscribe now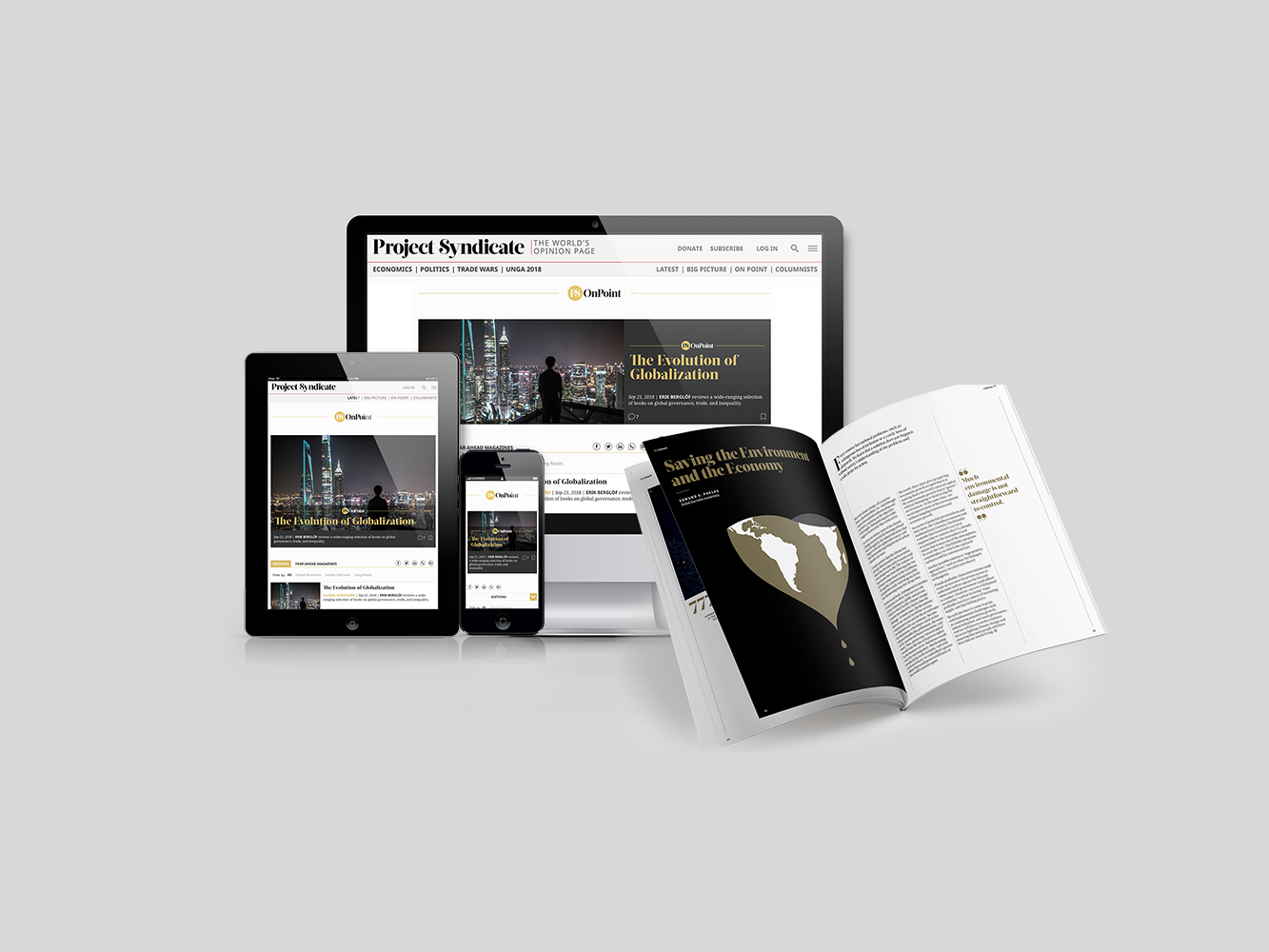 Subscribe now
Subscribe today and get unlimited access to OnPoint, the Big Picture, the PS archive of more than 14,000 commentaries, and our annual magazine, for less than $2 a week.
Y así, en el análisis final, la responsabilidad del ataque recae casi con total certeza en Qassem Suleimani, el general al mando de la unidad de operaciones extranjeras del Cuerpo de Guardia Revolucionaria Islámica. Con este ataque, Irán ha demostrado ser una potencia regional de peso, con notables capacidades técnicas y logísticas que no se pueden ignorar fácilmente. Eso debiera cambiar de manera fundamental los cálculos estratégicos regionales. Sin duda, todas las monarquías petroleras de lado arábigo del Golfo Pérsico están reevaluando sus intereses, lealtades y perspectivas de política exterior.
Irán además ha dejado a Trump como un débil. Tras su negativa a responder militarmente a un ataque sobre un fiel aliado regional, Trump despidió a su asesor de seguridad nacional, John Bolton, archienemigo del régimen iraní. Nadie debería derramar lágrimas por Bolton, pero no se puede descartar la posibilidad de que su destitución haya invitado a este ataque.
El diletantismo de Trump en asuntos exteriores –su uso de retórica altisonante y belicosa para ocultar su falta de una estrategias y opciones plausibles- parece haber jugado un papel crucial para el desarrollo de la actual situación. Su decisión de abandonar el acuerdo nuclear con Irán sin pensar en sus consecuencias ha demostrado ser de una temeridad extremadamente peligrosa.
Pero hay otra dinámica que considerar. Tras la cumbre del G7 en Biarritz, Francia, celebrada a fines de agosto, se habló de un posible encuentro entre Trump y el Presidente iraní Hassan Rouhani. El ataque a las instalaciones petroleras saudíes ocurrió unas pocas semanas después, poco antes de que ambos gobernantes estuvieran en Nueva York para la Asamblea General de las Naciones Unidas, donde podrían haberse reunido. La pregunta es entonces si el ataque fue una expresión de una lucha interna de poder entre iraníes radicales y moderados.
Sea cual sea el caso, con la posición de Arabia Saudí ya socavándose, las dos potencias militares que quedan en la región son Israel e Irán. Ya hay señales de que estos dos países avanzan hacia una peligrosa confrontación. A Israel le preocupa profundamente la evidente capacidad iraní de lanzar ataques de larga distancia precisos con drones o misiles balísticos o de crucero. Y por si eso no fuera una amenaza importante a la seguridad nacional israelí, Irán podría intentar suministrar capacidades similares a Hizbolá u otra organización o país aliado de la región.
Si Israel sufriera un ataque de la precisión y sofisticación del que fue víctima Arabia Saudí, Oriente Medio se vería arrastrado a una guerra de una escala superior a todo lo que ha padecido hasta ahora. Por desgracia (y por fortuna para el Presidente ruso Vladimir Putin), esta es la realidad de un mundo en que Estados Unidos ha abandonado toda pretensión de liderazgo global.
Traducido del inglés por David Meléndez Tormen