Der Kampf um die Hegemonie im neuen Nahen Osten
BERLIN – Der alte Nahe Osten focht im Wesentlichen einen langen Konflikt in mehreren Kriegen aus: zwischen Israel und den Arabern. Zudem ging es aus westlicher Sicht um die Sicherung der Tankstelle der Weltwirtschaft, um die Sicherung des Öls am Persischen Golf und auf der arabischen Halbinsel.
Der neue Nahe Osten kämpft um die regionale Vorherrschaft, seitdem mit Barack Obama der Rückzug der USA aus der Region begann und unter Donald Trump fortgesetzt wurde. Obama hatte aber noch eine politische Vision: Er wollte das Nuklearabkommen mit dem Iran dazu nutzen, einen nuklearen Rüstungswettlauf in der Region zu verhindern. Und zweitens innerhalb von zehn Jahren und mittels wirtschaftlichen Wachstums durch die Aufhebung der meisten Sanktionen, den Iran in die Staatengemeinschaft zu reintegrieren. Trump hingegen versucht durch eine militant klingende Rhetorik und massive Waffenexporte diese Tatsache des Rückzugs zu verschleiern.
Saudi-Arabien, mit seinem Reichtum und als sunnitische Führungsmacht, hat Ambitionen auf die regionale Hegemonie, zumindest am Persischen Golf und der arabischen Halbinsel, und sieht in der schiitischen Führungsmacht Iran seinen großen Rivalen. Im Südwesten der arabischen Halbinsel, im Jemen, führen die beiden Aspiranten auf die Hegemonie bereits einen unseligen Stellvertreterkrieg mit großen humanitären Opfern unter der Zivilbevölkerung.
Vor wenigen Wochen nun kam es zu einem nächtlichen Drohnenangriff auf das Herz der saudischen Ölindustrie, der in der Weltwirtschaft einen Schock auslöste. Ungehindert konnten mehrere Drohnen erst längere Zeit den saudischen Luftraum durchqueren und dann über lange Distanzen hinweg präzise Angriffe mit großen Zerstörungen starten. Die saudische Luftabwehr, so es sie überhaupt gab, schien sich im Tiefschlaf befunden zu haben. Die Angreifer müssen zudem über eine intime Kenntnis der Lage vor Ort gehabt haben, was ebenfalls nicht für die saudische Spionageabwehr spricht.
Der Schlag kam aus dunkler Nacht, ohne Vorankündigung. Wer war es gewesen? Die jemenitischen Huthi- Rebellen, unterstützt vom Iran, reklamierten den Angriff für sich, aber dazu waren sie schlicht nicht in der Lage. Die einzig technisch und planerisch belastbare Spur führt nach Teheran, auch wenn der Iran diesen Verdacht entrüstet abstreitet. Allein die Frage nach dem "Cui bono?" zeigt dies sehr klar, denn Teheran ist der große Gewinner dieses nächtlichen Angriffs.
Saudi-Arabien wurde als prahlerischer Papiertiger vor aller Welt gedemütigt. Zudem ist es bereits heute absehbar, dass Saudi-Arabien den Krieg im Jemen in absehbarer Zeit verlieren wird. Seine hegemonialen Aspirationen werden zukünftig nur noch Gelächter ernten, und damit ist das Königreich aus dem hegemonialen Kampf um die Vorherrschaft am Golf und in der gesamten Region ausgeschieden.
Subscribe now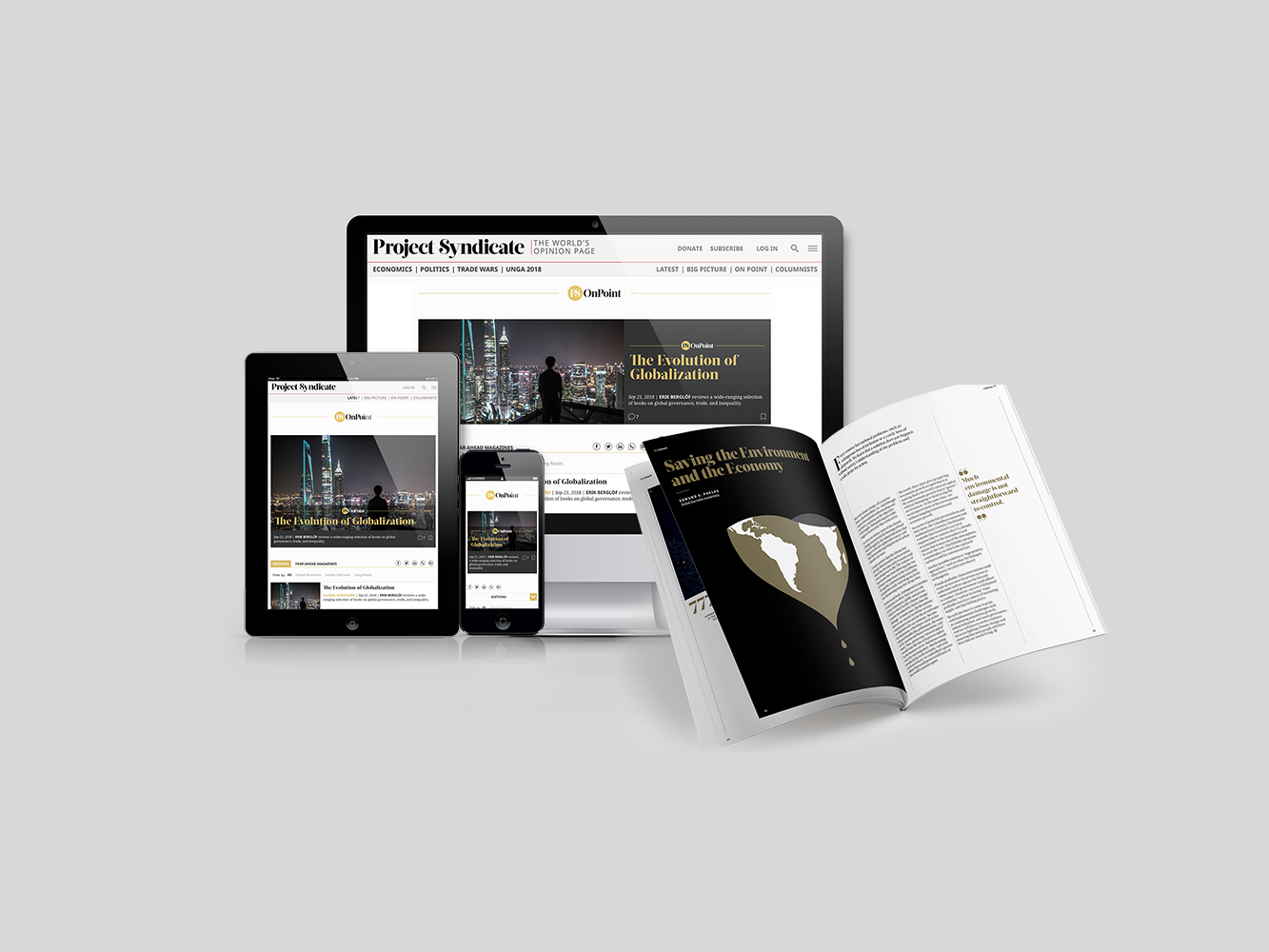 Subscribe now
Subscribe today and get unlimited access to OnPoint, the Big Picture, the PS archive of more than 14,000 commentaries, and our annual magazine, for less than $2 a week.
Donald Trump, der auf diesen Angriff auf seinen wichtigsten Bündnispartner in der Region militärisch nicht reagierte, stand als Schwächling da. Hinzu kam, dass die Entlassung seines Sicherheitsberaters John Bolton, dem Erzfeind des iranischen Regimes, wegen dessen Abgang ich nun gewiss keine Träne vergieße, in Teheran ebenfalls als ein Zeichen der Schwäche von Trump gesehen wurde. Wirkte diese Entlassung als zusätzliche Einladung?
Der Iran bewies sich mit dem Angriff als regionale Großmacht mit beeindruckenden technischen und planerischen Fähigkeiten, gegen die nur noch wenig zu gehen scheint.
Dieses Faktum wird alle die Ölmonarchien auf der arabischen Seite des Persischen Golfs zu einer Neukalkulation ihrer außenpolitischen Lage, Interessen und Loyalitäten veranlassen.
Trumps außenpolitischer Dilettantismus, jene offensichtlich gefährliche Mischung aus militanter Rhetorik und praktischer Tatenlosigkeit bis hin zur Schwäche der Supermacht, hat ganz entscheidend zu dieser Situation beigetragen. Die einseitige Aufkündigung des Nuklearabkommens mit dem Iran, ohne irgendeine konstruktive Idee, was danach folgen sollte, erwies sich als ein törichter Fehler.
Analysiert man nur den strategischen Fall-out dieser nächtlichen Aktion, so kommt man nur zu einem Schluss, nämlich die Spur in Richtung Qassem Suleimani zu verfolgen, dem kommandierenden General der für Auslandseinsätze zuständigen iranischen Revolutionswächter, der ohne Zweifel ein brillanter Kopf ist.
Was zudem auffällt ist die zeitliche Nähe zum G7-Gipfel in Biarritz und der Vorbereitung eines Gesprächs zwischen den beiden Präsidenten Trump und Rohani. Der Gipfel fand Ende August statt, der Angriff Mitte September, zeitlich passend zur Generalversammlung der UN in New York ebenfalls Mitte September, auf der beide Präsidenten anwesend waren und ein mögliches Treffen hätte stattfinden können.
Spielte bei dem nächtlichen Angriff auf das Herz der saudischen Ölindustrie also auch der iraninterne Machtkampf zwischen Radikalen und Gemäßigten eine Rolle?
Mit dem Ausscheiden Saudi-Arabiens aus dem hegemonialen Machtkampf im neuen Nahen Osten ist dieser jetzt offen und unverhüllt bei den beiden stärksten Regionalmächten, Israel und Iran, angekommen und treibt Richtung einer direkten Konfrontation, die sehr gefährlich sein wird.
Israel ist durch die iranische Fähigkeit zu präzisen Angriffen mittels Drohnen und Raketen oder Cruise Missiles über lange Distanzen hinweg auf das Höchste alarmiert und sieht darin eine direkte Bedrohung seiner nationalen Sicherheit, vor allem dann, wenn die libanesische Hisbollah mit solchen Fähigkeiten durch den Iran ausgestattet würde.
Ein ähnlich präziser Angriff wie in Saudi-Arabien auf Israel würde den neuen Nahen Osten in einen Krieg stürzen, der alles bisher Gekannte in dieser Region um Faktoren überbieten würde. So sieht sie also aus, die Welt ohne den Weltpolizisten USA.