Irán, Corea del Norte y la temeridad nuclear
MADRID – Hace un lustro, uno de los más destacados teóricos de las Relaciones Internacionales, Kenneth Waltz, publicó un artículo titulado Why Iran Should Get the Bomb (Por qué Irán debería adquirir la bomba). Según Waltz, un Irán con armas nucleares ejercería de contrapeso de Israel, restableciendo un deseable equilibrio de poder en Oriente Próximo. Waltz añadió posteriormente que combinar las sanciones y los esfuerzos diplomáticos para disuadir a Irán era una estrategia con pocos visos de prosperar. "Más allá de usar la fuerza militar, es difícil imaginar cómo podría impedirse que Irán adquiera armas nucleares si está determinada a hacer lo propio", afirmó.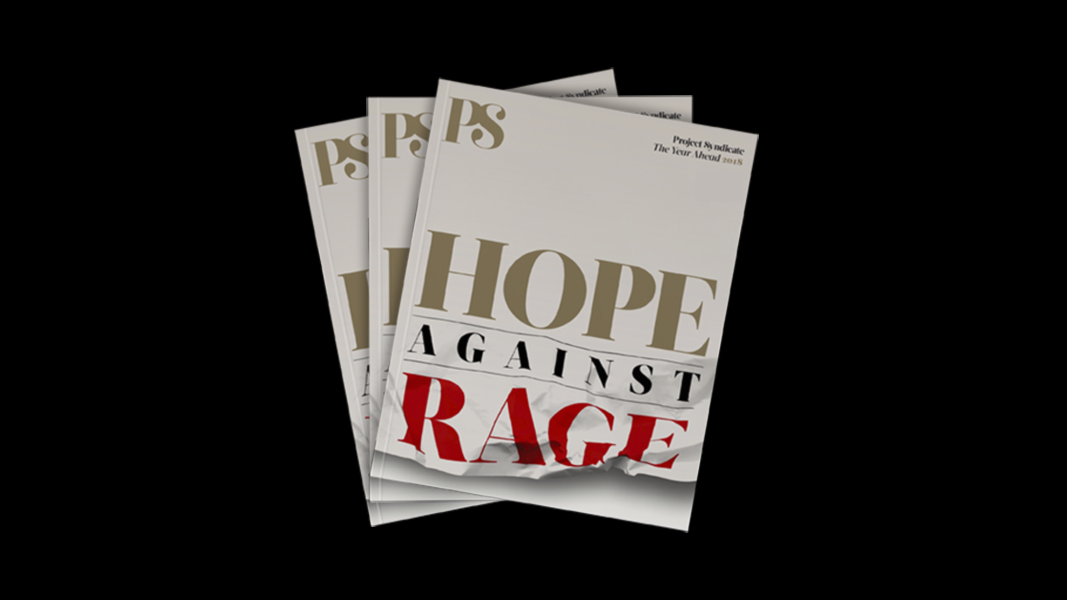 The Year Ahead 2018
The world's leading thinkers and policymakers examine what's come apart in the past year, and anticipate what will define the year ahead.
Waltz se equivocaba, por partida doble. En primer lugar, al defender las armas nucleares como elementos estabilizadores a nivel regional y global, infravalorando el peligro de que dichas armas caigan en manos de terroristas, o de que se produzcan accidentes o errores de cálculo. En segundo lugar, al no prever el éxito —o, desde el punto de vista de quien deseaba un Irán con armamento nuclear, el fracaso— que supusieron las negociaciones nucleares con Irán. Si Waltz siguiese entre nosotros, sin duda señalaría los cabos sueltos del acuerdo nuclear (JCPOA, en sus siglas en inglés) que fue adoptado en 2015. Pero el académico estadounidense tendría que reconocer que el acuerdo llegó mucho más lejos de lo que él y tantos otros creían posible, demostrando el potencial de la diplomacia por encima del de las opciones militares.
A pesar de tratarse de un hito del multilateralismo, o precisamente porque todo lo multilateral le causa cierta aversión, el presidente Trump bautizó al JCPOA como "el acuerdo más estúpido de la historia" e incluso presagió que "va a conducir a un holocausto nuclear". Innumerables analistas —por ejemplo, Stephen Walt— ya han explicado por qué estas hiperbólicas acusaciones son absolutamente infundadas. Sin embargo, esto no impidió que Trump se negara a "recertificar" el JCPOA hace un mes, dejando en manos del Congreso una reimposición de sanciones nucleares a Irán que conllevaría una violación estadounidense del acuerdo. Aunque no se opte por esta vía, la retórica anti-iraní de Trump y otras iniciativas tangenciales que están impulsando los republicanos han tensado la cuerda en exceso, situando al JCPOA en una posición vulnerable.
Los riesgos asociados a un posible colapso del JCPOA son mayúsculos. El que Irán volviera a la senda nuclear añadiría una nueva y preocupante dimensión a su "guerra fría" con Arabia Saudí, que últimamente es algo menos fría. Recordemos que Arabia Saudí, liderada por un osado príncipe heredero que cuenta con el pleno apoyo de Trump, acusó hace unos días a Irán de "actos de guerra" a propósito de un misil lanzado de Yemen a Riad. A todo esto se le añade que, en un momento de crisis nuclear con Corea del Norte, lo último que necesita Estados Unidos es reabrir una herida similar en Oriente Próximo. Por fortuna, los demás países del "P5+1" (Alemania, China, Francia, el Reino Unido y Rusia) y la Unión Europea han expresado su total compromiso con la defensa del JCPOA, distanciándose de las reticencias estadounidenses.
La política exterior de Trump está engrosando la lista de incentivos perversos existentes en materia nuclear, que no son pocos. Como es bien sabido, en 2003 una coalición de fuerzas liderada por Estados Unidos puso en marcha la invasión de Irak, aludiendo a la supuesta existencia de armas de destrucción masiva. A raíz del derrocamiento de Sadam Husein, los otros dos integrantes del "eje del mal" al que aludía Bush —Irán y Corea del Norte— llegaron a una paradójica conclusión: no poseer armamento nuclear les hacía más vulnerables a un intento de cambio de régimen por parte de Estados Unidos. Esta clase de incentivos perversos también se generaron con el derrocamiento en 2011 del libio Muamar el Gadafi, que 8 años antes había renunciado a su programa nuclear.
En Corea del Norte, Kim Jong-un llegó al poder pocas semanas después de la ejecución de Gadafi, lo que a buen seguro dejó huella en su forma de afrontar las relaciones internacionales. Amenazar a Kim con "fuego y furia", como hizo recientemente Trump, no hará que el líder norcoreano dé un golpe de timón, sino que se reafirme en la decisión de confiar la supervivencia de su dinastía a las armas nucleares. Tampoco bastará con el desgaste que las sanciones puedan infligir al régimen norcoreano, que parece dispuesto a hacer pasar todo tipo de penurias a sus disciplinados ciudadanos con tal de perpetuarse.
Existen diferencias notables entre el caso norcoreano y el iraní. La más obvia es que el programa nuclear de Irán no fructificó, mientras que se estima que Corea del Norte —que, a diferencia de Irán, se retiró del Tratado de No Proliferación— podría contar ya con 60 cabezas nucleares, que tal vez puedan incluso acoplarse a misiles balísticos y alcanzar suelo americano. La proliferación nuclear hacia Corea del Norte, en resumidas cuentas, está más que consumada. Por ese motivo, una intervención militar en Corea del Norte acarrearía riesgos globales absolutamente inmediatos.
Como parece que Trump empieza a intuir, seguir aumentando las presiones a Kim no excluye sentarse en la mesa de negociación; es más, combinar ambos métodos es hoy por hoy la alternativa más sensata. Apostar decididamente por los cauces diplomáticos requiere abandonar la retórica incendiaria, alejarse de posiciones maximalistas y trabajar constructivamente con la China de Xi Jinping. Recién afianzado en su poder tras el congreso del Partido Comunista chino, es de esperar que Xi asuma un papel más proactivo en la resolución de los problemas internacionales, especialmente cuando le afectan de manera tan directa. Un líder global de primer orden es capaz de plantar cara a su aliado y tender la mano a su adversario cuando las circunstancias así lo precisan. 
Contener la amenaza norcoreana de forma creíble es esencial para que Corea del Sur y Japón no sientan la necesidad de unirse al club nuclear; ese club de tan infausta existencia. Como observaba Waltz, las armas nucleares tienen tendencia a difundirse, pero no conviene resignarse ante esta dinámica, y menos aún desdramatizarla. La seguridad internacional requiere preservar éxitos diplomáticos como el JCPOA, enormemente valiosos para evitar un efecto contagio, y poner fin de una vez por todas a contraproducentes espirales de antagonismo y polarización.