O esforço para desqualificar Trump vale a pena
CHICAGO – Na sexta-feira, 8 de janeiro, a presidente da Câmara, Nancy Pelosi, anunciou planos de levar adiante o impeachment do presidente americano, Donald Trump, pela segunda vez no ano, na esperança de afastá-lo do cargo antes que ele faça mais estragos ao país. O primeiro esforço, que começou em dezembro de 2019 e terminou em fevereiro passado, foi fútil e tolo, e acabou dando a Trump um pequeno impulso político. Desta vez, os democratas novamente têm poucas chances, mas devem ir adiante. O impeachment oferece a possibilidade de impedir que Trump volte a ocupar o cargo, e isso por si só justifica o risco de fracasso.
De acordo com a Constituição americana, a Câmara dos Representantes precisa primeiro aprovar os artigos do impeachment por maioria de votos. Com a maioria de democratas, esta seria a parte fácil. A parte difícil está no Senado, em que 17 senadores republicanos teriam de se juntar aos democratas para proporcionar a maioria de três terços necessária para afastar e desqualificar o presidente.
Muitas pessoas estão há anos aguardando os republicanos reconhecerem a incapacidade de Trump para o cargo e abandoná-lo. Mas, apesar de um rosário de escândalos, fiascos políticos e mentiras vergonhosas, Trump manteve sua base, forçando os políticos republicanos interessados em reeleição a buscar o apoio dele. Este simples fato explica por que quase todo parlamentar republicano eleito tem se mantido fiel ao presidente.
Os primeiros processos de impeachment contra Trump se basearam nas tentativas dele de intimidar o governo ucraniano para investigar Joe e Hunter Biden, e em sua obstrução da investigação do conselheiro especial Robert Mueller sobre a interferência russa na eleição de 2016. Nenhum parlamentar republicano da Casa votou a favor do impeachment, e apenas um senador republicano – Mitt Romney (Utah) – votou a favor de afastar Trump.
Na prática, a absolvição de Trump era uma bola cantada. Os dois escândalos já eram bastante conhecidos antes do impeachment, e não abalaram a posição de Trump entre os republicanos. O escândalo da Ucrânia era pantanoso e distante demais das preocupações cotidianas para impressionar os eleitores, enquanto a acusação de obstruir a Justiça, legalista demais. Sem evidências de que Trump solicitou o apoio russo na eleição, a investigação podia ser descrita como uma campanha de difamação política.
O segundo impeachment vem após dois eventos muito mais significativos: a tentativa de Trump, em um telefonema no dia 2 de janeiro, de encurralar o secretário de Estado da Geórgia para reverter a vitória do presidente eleito Joe Biden no Estado; e na incitação de Trump à multidão que invadiu o Capitólio americano no dia 6 de janeiro. Os democratas do Congresso já bolaram um artigo único para o impeachment chamado "incitação à insurreição", mas um título ainda melhor teria sido "subversão da eleição presidencial". O esforço de Trump para enfraquecer o resultado – afirmando falsamente que houve fraude eleitoral, interferindo no trabalho de autoridades eleitorais e tentando prevenir a certificação do colégio eleitoral – claramente chega à altura de proporções constitucionais.
Subscribe to Project Syndicate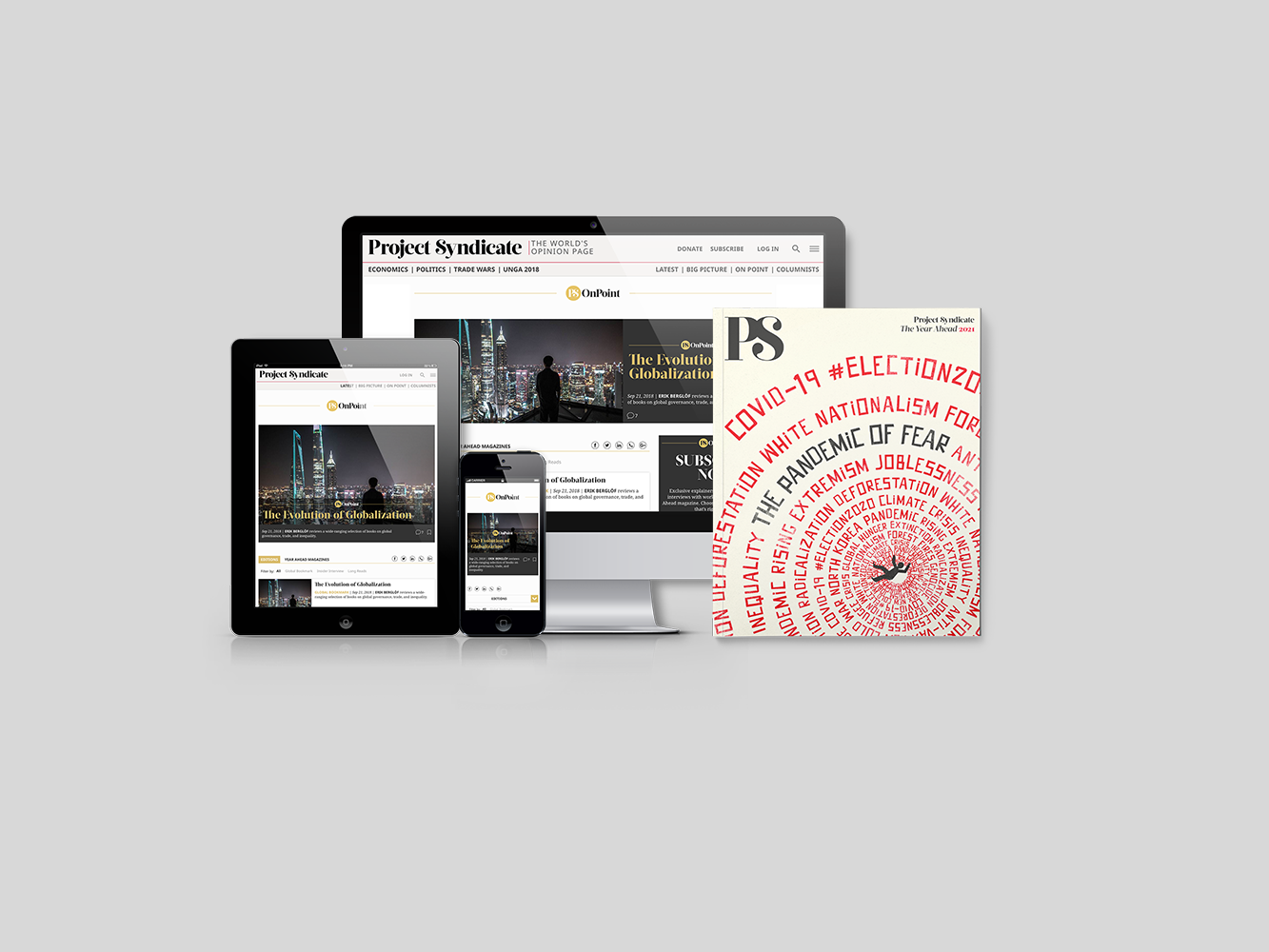 Subscribe to Project Syndicate
Enjoy unlimited access to the ideas and opinions of the world's leading thinkers, including weekly long reads, book reviews, and interviews; The Year Ahead annual print magazine; the complete PS archive; and more – All for less than $9 a month.
Dito isso, uma condenação pelo Senado dificilmente está garantida. Embora a Constituição se refira de modo legalista a "grandes crimes e contravenções", os senadores são livres para votar como quiserem. Eles não têm obrigação de condenar Trump mesmo que ele tenha cometido crimes – e está longe de ser óbvio, considerando-se o nível atual de informação do público, que tanto o telefonema de Trump de 2 de janeiro ou seu discurso do dia 6 fossem ilegais conforme os critérios técnicos da lei criminal dos EUA. Como políticos antes de tudo, a principal preocupação dos senadores republicanos será com as consequências políticas de seus votos. A menos que uma parcela significativa da base de Trump o abandone, eles precisariam identificar alguma outra vantagem para votar pela condenação.
A implosão acelerada da base de Trump parece improvável, levando-se em conta que muitos eleitores republicanos ou não acreditam que Trump incitou o tumulto ou estão satisfeitos por ele tê-lo feito. Por outro lado, o nojo declarado que a América empresarial tem de Trump pode focar algumas mentes. A Associação Nacional dos Produtores, um grande grupo de lobby empresarial, já pediu o afastamento do presidente, e as principais empresas de mídias sociais o baniram de suas plataformas. Embora parlamentares republicanos eleitos não possam arcar com os custos de afastar seu eleitorado, eles tampouco podem se dar ao luxo de afastar a América empresarial.
Além disso, agora que Trump foi privado de seu megafone no Twitter, há dúvidas sobre a influência que ele pode ter sobre sua base. Uma vez que os republicanos perderam a Câmara, o Senado e a Casa Branca em um único mandado presidencial, políticos republicanos podem estar neste momento se perguntando o que Trump trouxe de bom para o partido deles.
Ainda assim, os democratas estão se enganando se pensam que a simples grandiosidade dos eventos recentes vai resultar em um número suficiente de votos republicanos contra Trump no Senado. Republicanos que têm medo dos eleitores primários podem simplesmente argumentar que Trump não ofereceu nenhum suborno ou fez ameaças explícitas no telefonema de 2 de janeiro. Eles também podem destacar que Trump não defendeu abertamente o uso de violência em 6 de janeiro, e que ele não podia prever que a polícia do Capitólio não daria conta da situação. Tais afirmações podem ser ocamente formalistas e divorciadas do contexto, mas poderiam ao menos dar cobertura para eleitores republicanos que em geral são contra violência política e estão penando para justificar racionalmente seu apoio de longa data a Trump.
Um problema mais sério é que os senadores republicanos podem fazer corpo mole. Eles mantêm o controle do Senado até o dia da posse de Biden – 20 de janeiro – e podem simplesmente recusar uma reunião e votação até que Trump tenha deixado o cargo. O líder dos republicanos no Senado, Mitch McConnell, já insinuou algo nessa linha. Ou, caso se reúnam, podem insistir em realizar audiências, argumentando que o presidente tem direito a bastante tempo para preparar sua defesa. 
Porém, se a opinião pública ficar contra Trump de modo decisivo, McConnell convocaria uma sessão emergencial. E mesmo que o processo tenha de esperar até Trump deixar o cargo, ainda assim teria um propósito, porque poderia impedi-lo de concorrer novamente à presidência em 2024.
Mesmo que Trump seja expulso da política americana, o trumpismo continuará conosco mais algum tempo. À medida que os democratas no Congresso avaliam suas opções, portanto, eles deveriam avaliar com cuidado o risco de retaliações. Um impeachment fracassado – ou mesmo bem-sucedido – poderia atiçar a base de Trump e, se parecer injusto, despertar a ira dos eleitores independentes. E muitos deles podem buscar vingança nas eleições de meio de mandato daqui a dois anos.
Tradução por Fabrício Calado Moreira