Disqualifier Trump : le jeu en vaut la chandelle
CHICAGO – Le vendredi 8 janvier, la présidente de la Chambre des représentants Nancy Pelosi a annoncé son intention de lancer une procédure d'impeachment contre le président américain Donald Trump pour la deuxième fois en un an, dans l'espoir de le démettre de ses fonctions avant qu'il ne provoque de nouveaux ravages dans le pays. La première tentative, qui a débuté en décembre 2019 et s'est achevée en février dernier, a été vaine et imprudente et a fini par donner un petit coup de pouce politique à Trump. Cette fois-ci, les démocrates sont une fois encore loin de s'attendre à une victoire assurée, mais ils doivent faire avancer cette procédure d'impeachment. L'impeachment offre la possibilité d'interdire à Trump d'être à nouveau au pouvoir, un fait qui suffit à légitimer à lui seul le risque d'échec éventuel de cette procédure.
En vertu de la Constitution américaine, la Chambre des représentants doit d'abord approuver les articles de l'impeachment par un vote à la majorité. Avec une majorité démocrate, cela ne va pas présenter de grandes difficultés. Mais au Sénat, les choses vont se compliquer, puisque 17 sénateurs républicains devront se joindre aux démocrates pour fournir la majorité des deux tiers requise pour destituer et disqualifier le président.
Une foule de gens attendent depuis des années que les républicains reconnaissent l'inaptitude de Trump à exercer le pouvoir et qu'ils finissent par l'abandonner. Mais malgré une litanie de scandales, d'échecs politiques et de mensonges monstrueux, Trump maintient sa base, obligeant ainsi les politiciens républicains qui cherchent à se faire réélire à obtenir son appui. Ce simple fait explique pour quelle raison quasiment tous les élus républicains sont restés fidèles au président.
La première procédure d'impeachment contre Trump était fondée d'une part sur sa tentative d'intimidation du gouvernement ukrainien pour qu'il déclenche une enquête sur Joe et Hunter Biden, d'autre part sur son obstruction à l'enquête du Conseiller spécial Robert Mueller sur l'ingérence russe dans les élections de 2016. Aucun membre républicain de la Chambre n'a voté en faveur de l'impeachment et un seul sénateur républicain – Mitt Romney de l'Utah – a voté en faveur de sa destitution.
En fait, l'acquittement de Trump n'a été une surprise pour personne. Ces deux scandales étaient bien connus avant l'impeachment et n'avaient pas nui à la position de Trump au sein des républicains. Le dossier ukrainien était trop obscur et trop éloigné des préoccupations quotidiennes pour impressionner les électeurs, tandis que l'accusation d'entrave à la justice était trop légaliste. Sans aucune preuve que Trump ait sollicité l'aide de la Russie lors des élections, l'enquête pouvait être décrite comme une entreprise de démolissage politique.
Le deuxième impeachment fait suite à deux événements bien plus importants : la tentative de Trump le 2 janvier de forcer le Secrétaire d'État de Géorgie par téléphone à inverser les résultats de la victoire du président élu Joe Biden dans l'État ; et ses efforts dans le but d'exciter la foule qui a envahi le Capitole des États-Unis le 6 janvier. Les démocrates de la Chambre des représentants ont déjà rédigé un article unique d'impeachment intitulé « incitation à l'insurrection », mais un meilleur titre aurait été « subversion de l'élection présidentielle ». La tentative de Trump en vue de décrédibiliser le résultat – en dénonçant, de façon mensongère, la fraude électorale, en interférant dans la conduite des agents électoraux et en essayant d'empêcher la certification du vote du Collège électoral – prend clairement des dimensions constitutionnelles.
Subscribe to Project Syndicate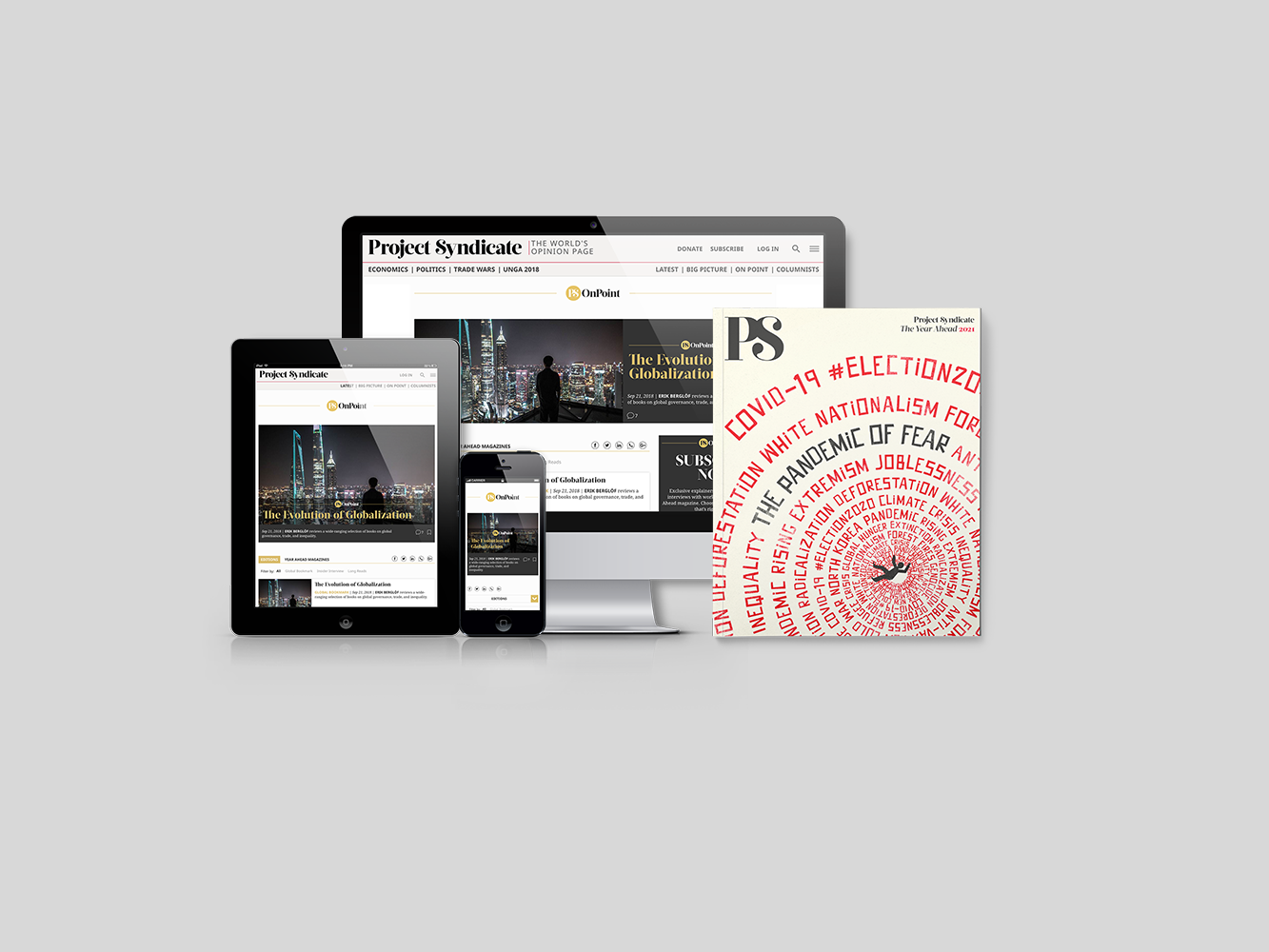 Subscribe to Project Syndicate
Enjoy unlimited access to the ideas and opinions of the world's leading thinkers, including weekly long reads, book reviews, and interviews; The Year Ahead annual print magazine; the complete PS archive; and more – All for less than $9 a month.
Cela dit, une condamnation de la part du Sénat a peu de chances de se produire. Bien que la Constitution se réfère de manière légaliste aux « crimes et infractions graves », les sénateurs sont libres de voter comme ils l'entendent. Rien ne les oblige à condamner Trump même dans le cas où il aurait commis des crimes – ce qui est loin d'être clair, compte tenu des informations qui sont actuellement rendues publiques, soit que l'appel de Trump du 2 janvier, soit que son discours du 6 janvier soient illégaux selon les spécificités du droit pénal américain. Mais en premier lieu en tant qu'ils sont des politiciens, la principale considération des sénateurs républicains va pencher en faveur des conséquences politiques de leur vote. À moins qu'une partie substantielle de la base de Trump ne l'abandonne, ils vont chercher un autre avantage dans le vote en faveur de la condamnation, avant d'être convaincus.
Une érosion rapide de la base électorale de Trump semble peu probable, compte tenu du fait que de nombreux électeurs républicains soit ne croient pas que Trump ait été l'instigateur de cette émeute, soit sont heureux qu'il l'ait été. D'un autre côté, le dégoût sans fard des entreprises américaines à l'égard de Trump pourrait bien faire dresser l'oreille à certains d'entre eux. La National Association of Manufacturers, un important lobby d'affaires, a déjà demandé la destitution du président et les plus grandes sociétés de médias sociaux l'ont interdit sur leurs plateformes. Bien que les élus républicains ne puissent se permettre de se mettre leur base à dos, ils ne peuvent pas se permettre de se mettre les entreprises américaines à dos non plus.
En outre, maintenant que Trump est privé de son mégaphone Twitter, son emprise sur sa base est incertaine. Étant donné que les républicains ont perdu la Chambre des représentants, le Sénat et la Maison Blanche en un seul mandat présidentiel, les politiciens républicains pourraient à présent se demander ce que cet homme a fait de bon pour leur parti.
Pourtant, les démocrates se trompent s'ils pensent que l'énormité des récents événements va provoquer suffisamment de votes républicains contre Trump au Sénat. Les républicains qui craignent les électeurs des primaires pourraient simplement arguer du fait que Trump n'a pas offert de pots-de-vin ou n'a pas proféré de menaces explicites lors de l'appel du 2 janvier. Ils pourraient en outre souligner que Trump n'a pas ouvertement appelé à la violence le 6 janvier et qu'il ne pouvait pas prévoir que la police du Capitole allait compter des victimes dans ses rangs. De telles affirmations sont peut-être résolument formalistes et dissociées du contexte, mais elles peuvent au moins fournir une couverture aux électeurs républicains qui, autrement, désapprouvent la violence politique et cherchent par tous les moyens à rationaliser leur soutien de longue date en faveur de Trump.
Reste un problème plus grave : les sénateurs républicains risquent de manquer de temps. Ils conservent le contrôle du Sénat jusqu'au jour de l'investiture – le 20 janvier – et peuvent simplement refuser de se réunir et de participer au procès jusqu'à la fin du mandat de Trump. Le Chef de la majorité du Sénat Mitch McConnell a déjà fait des suggestions en ce sens. Ou, s'ils se réunissent, ils pourraient mettre l'accent sur les audiences, en arguant que le président a le droit de disposer d'un long délai afin de préparer sa défense.
Mais si l'opinion publique devait se retourner résolument contre Trump, McConnell pourrait convoquer une session d'urgence. Et même si le procès doit être remis à une date postérieure à la fin du mandat de Trump, ce procès serait encore utile à quelque chose, au sens où il pourrait l'empêcher de se présenter de nouveau à la présidence en 2024.
Même si Trump est expulsé de la politique américaine, le trumpisme restera parmi nous pendant un certain temps. Alors que les démocrates du Congrès réfléchissent à la meilleure voie à suivre, ils feraient bien de mesurer avec prudence le risque d'un retour de flamme. Une procédure d'impeachment inaboutie – voire même aboutie – risque de rallier la base de Trump et, si elle semble injuste, attirer la colère des électeurs indépendants. Et un grand nombre d'entre eux pourraient bien prendre leur revanche lors des élections de mi-mandat dans deux ans.