Snaha diskvalifikovat Trumpa stojí za to
CHICAGO – V pátek 8. ledna ohlásila předsedkyně americké Sněmovny reprezentantů Nancy Pelosiová plány zahájit proces ústavní žaloby na prezidenta Donalda Trumpa, a to podruhé za jeden rok. Pelosiová doufá, že se prezidenta podaří sesadit z úřadu dříve, než napáchá v zemi další škody. První pokus, který začal v prosinci 2019 a skončil loni v únoru, byl nicotný a nemoudrý a v konečném důsledku poskytl Trumpovi drobný politický impulz. Ani tentokrát nemají demokraté velké šance na úspěch, ale přesto by měli pokračovat. Impeachment totiž nabízí možnost znemožnit Trumpovi další funkční období v úřadu, a už samotný tento fakt vyvažuje riziko nezdaru.
Podle americké ústavy musí články impeachmentu nejprve většinou hlasů schválit Sněmovna reprezentantů. V ní mají převahu demokraté, takže to půjde snadno. Těžším oříškem bude Senát, kde by se k demokratům muselo připojit 17 republikánských senátorů, aby vznikla dvoutřetinová většina potřebná k sesazení prezidenta a jeho vyloučení z další kandidatury.
Mnoho lidí už několik let čeká, až republikáni uznají Trumpovu nezpůsobilost vykonávat úřad a zřeknou se ho. Navzdory dlouhé řadě skandálů, politických nezdarů a nehorázných lží si však Trump svou základnu udržel, a donutil tak republikánské politiky usilující o znovuzvolení, aby u něj hledali podporu. Tento prostý fakt vysvětluje, proč téměř všichni volení republikánští činitelé zůstali prezidentovi loajální.
První proces impeachmentu proti Trumpovi byl založený na jeho snaze donutit ukrajinskou vládu, aby začala vyšetřovat Joea a Huntera Bidenovy, a na jeho obstrukcích při vyšetřování ruského vměšování se do voleb v roce 2016 zvláštním poradcem Robertem Muellerem. Pro impeachment nehlasoval ani jeden republikánský člen Sněmovny reprezentantů a v Senátu se našel jediný republikán – Mitt Romney za stát Utah –, který Trumpovo sesazení podpořil.
Trumpovo zproštění viny tedy bylo prakticky předem dané. O obou skandálech se dobře vědělo už před impeachmentem a ani jeden z nich Trumpovo postavení mezi republikány nezhoršil. Ukrajinská aféra byla natolik neprůhledná a vzdálená každodenním starostem voličů, že na ně neudělala žádný dojem, a obvinění z maření výkonu spravedlnosti zase bylo příliš legalistické. Bez důkazů, že Trump skutečně požádal Rusy o pomoc ve volbách, se dalo vyšetřování vykreslit jako politický hon na čarodějnice.
Druhý impeachment přichází po událostech mnohem většího významu: po telefonátu z 2. ledna, v němž se Trump snažil donutit státního tajemníka Georgie, aby zvrátil vítězství zvoleného prezidenta Joea Bidena v tomto státě, a po štvaní davu, který vzal 6. ledna útokem americký Kapitol. Demokraté ve sněmovně už sepsali text jednočlánkového impeachmentu s názvem "podněcování ke vzpouře", přestože by výstižnější název zněl "podvracení prezidentských voleb". Trumpova snaha podkopat jejich výsledek – když neopodstatněně poukazoval na volební podvody, zasahoval do činnosti volebních činitelů a snažil se zabránit potvrzení výsledku hlasování volitelů – očividně získala ústavní rozměry.
Subscribe to Project Syndicate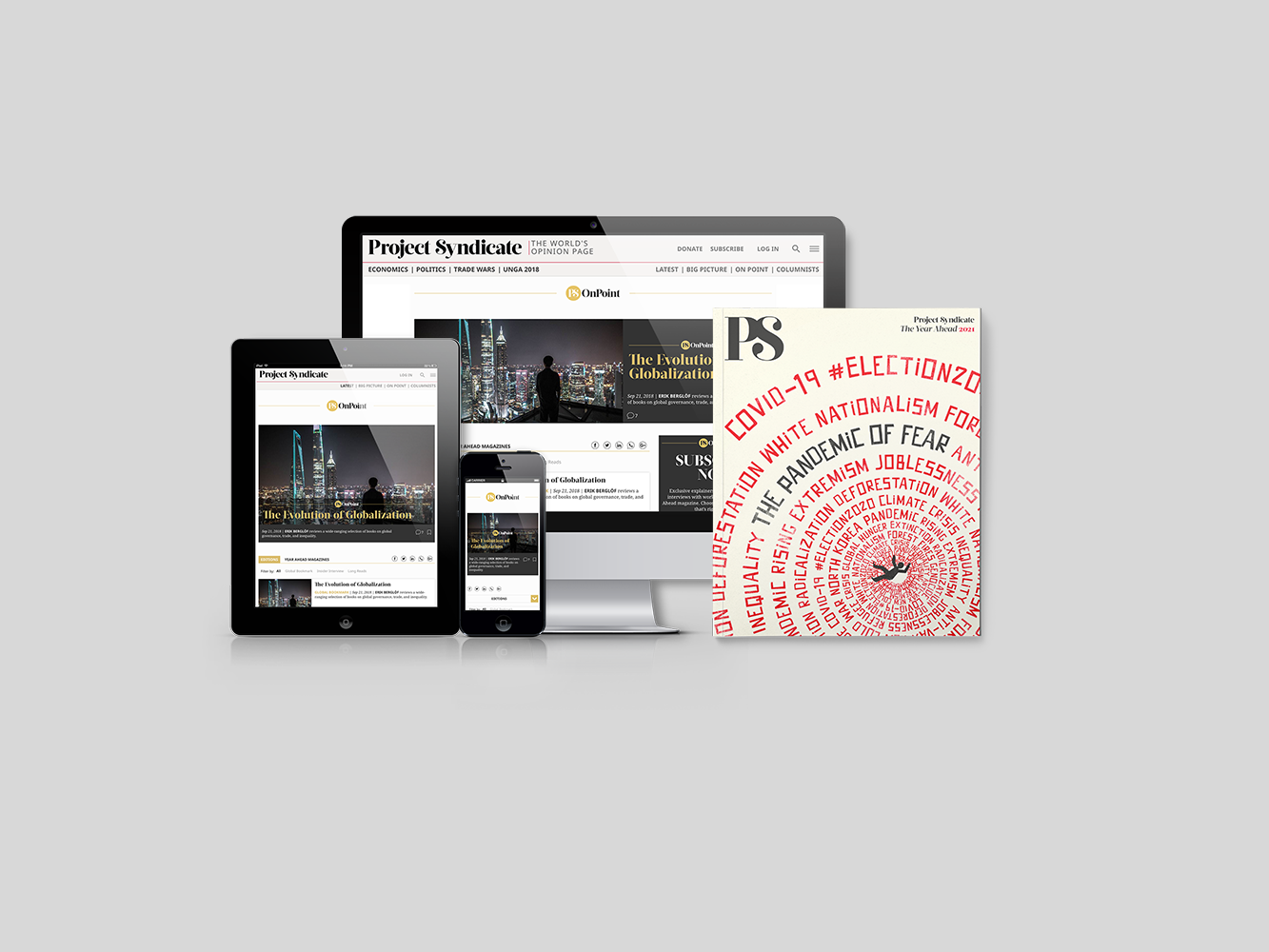 Subscribe to Project Syndicate
Enjoy unlimited access to the ideas and opinions of the world's leading thinkers, including weekly long reads, book reviews, and interviews; The Year Ahead annual print magazine; the complete PS archive; and more – All for less than $9 a month.
Přesto zdaleka není jisté, zda se podaří přesvědčit Senát. Ačkoliv ústava striktně hovoří o "závažných zločinech a poklescích", senátoři mají volnost hlasovat, jak chtějí. Nejsou nuceni Trumpa usvědčit, i kdyby se trestné činnosti dopouštěl – a vzhledem k aktuálním veřejně dostupným informacím zdaleka není jasné, zda Trumpův telefonát z 2. ledna či jeho projev z 6. ledna byly z pohledu amerického trestního práva nezákonné. Republikánští senátoři jsou za prvé a především politiky a ze všeho nejvíc budou zvažovat politické následky svého hlasování. Pokud tedy Trumpa neopustí značné procento voličské základny, budou republikánští senátoři pro Trumpovo usvědčení hlasovat jen v případě, kdy v tom budou spatřovat nějakou další výhodu.
Rychlá eroze Trumpovy základny se jeví jako nepravděpodobná vzhledem k faktu, že mnoho republikánských voličů buďto nevěří, že Trump k výtržnosti podněcoval, nebo jsou rádi, že to udělal. Neskrývaný odpor korporátní Ameriky k Trumpovi by na druhou stranu mohl pár lidí zviklat. Národní sdružení výrobců, což je významná podnikatelská lobby, už vyzvalo k prezidentově odstavení a přední sociální sítě ho vykázaly ze svých platforem. Volení republikánští činitelé si sice nemohou dovolit ztrátu sympatií své voličské základny, ale stejně tak si nemohou znepřátelit korporátní Ameriku.
Když teď navíc Trump přišel o svůj twitterovský megafon, lze pochybovat o tom, zda si svou základnu udrží. Vzhledem k faktu, že republikáni ztratili během jediného prezidentského období sněmovnu, Senát i Bílý dům, si dnes republikánští politici možná kladou otázku, co dobrého Trump vlastně pro jejich stranu udělal.
Demokraté si však lžou do kapsy, pokud si myslí, že pouhá obludnost nedávných událostí jim v Senátu přinese dostatek republikánských hlasů proti Trumpovi. Republikáni, kteří se bojí voličského jádra, by mohli docela jednoduše tvrdit, že v telefonátu z 2. ledna Trump žádné úplatky nenabízel a nikomu otevřeně nevyhrožoval. Stejně tak by mohli poukazovat na fakt, že 6. ledna Trump otevřeně nevyzýval k násilí a nemohl předvídat, že kapitolská policie nezvládne svou práci. Taková tvrzení by byla prkenně formalistická a vytržená z kontextu, ale přinejmenším by mohla posloužit jako alibi před republikánskými voliči, kteří jinak politické násilí neschvalují a klopotně se snaží najít důvod, proč vlastně Trumpa tak dlouho podporovali.
Závažnějším problémem je, že by republikánští senátoři mohli hrát na čas. Kontrolu nad Senátem si udrží až do prezidentské inaugurace – tedy do 20. ledna – a mohou jednoduše odmítat zahájení procesu impeachmentu až do doby, kdy Trump odejde z úřadu. Vůdce republikánské většiny v Senátu Mitch McConnell to už ostatně naznačil. Nebo pokud se senátoři sejdou, mohou trvat na slyšeních a tvrdit, že prezident má nárok na dostatek času na přípravu obhajoby.
Kdyby se však veřejné mínění rozhodně postavilo proti Trumpovi, McConnell by mohl svolat mimořádné zasedání. A i kdyby proces musel čekat do doby, kdy Trump odejde z úřadu, přesto by svému účelu posloužil, protože by mu mohl zabránit v další prezidentské kandidatuře v roce 2024.
Nicméně i v případě, že bude Trump vypuzen z americké politiky, trumpismus s námi ještě nějakou dobu zůstane. Když tedy demokraté v Kongresu zvažují různé možnosti, měli by důkladně zvážit riziko zpětné reakce. Nezdařený – nebo i úspěšný – impeachment by mohl vyburcovat Trumpovu základnu, a bude-li působit nespravedlivým dojmem, mohl by také vyvolat hněv nezávislých voličů. Mnozí z nich by se přitom mohli pomstít už v kongresových volbách za dva roky.
Z angličtiny přeložil Jiří Kobělka