A proibição de viajar de Trump só beneficia a China
JOANESBURGO – Saturados pelo pânico do coronavírus, pelo folhetim da destituição do presidente dos EUA, Donald Trump, e pelas caóticas convenções do Partido Democrata no Iowa, poucos notaram o anúncio da administração Trump sobre o alargamento da sua controversa proibição de viajar de 2017 a mais seis países, incluindo quatro países em África. Esta é uma medida politicamente conveniente, que não contribuirá em nada para melhorar a segurança dos americanos, e que beneficiará um país que a própria Casa Branca de Trump descreve como "concorrente estratégico".
A política original de Trump, anunciada em 2017, vedava a entrada nos Estados Unidos aos viajantes oriundos do Irão, Líbia, Coreia do Norte, Somália, Síria, Venezuela e Iémen. A versão alargada proíbe as pessoas da Eritreia, do Quirguizistão, de Myanmar e da Nigéria de se candidatarem para viver e trabalhar nos EUA, e impede os sudaneses e tanzanianos de participar no Programa para a Diversidade dos Vistos, a lotaria anual de "green cards" criada para reforçar a imigração oriunda de países sub-representados.
A administração Trump afirmou que a proibição de 2017 foi necessária para proteger os americanos do terrorismo islâmico. A sua justificação para o alargamento da proibição reside em "deficiências na partilha de informações e em factores de risco para a segurança nacional", tais como lapsos no rastreamento de suspeitos de terrorismo.
Mas, tal como o muro fronteiriço de Trump tem poucas probabilidades de impedir as entradas de migrantes ilegais provenientes da América Central e do Sul, a proibição de viajar nunca teve muito potencial para melhorar a segurança dos americanos. Nenhum dos 14 ataques ou tentativas de ataque terroristas em território dos EUA com maior significado no último quarto de século teria sido evitado por esta proibição.
O alargamento da proibição de viajar tem razões políticas, e não securitárias. Aproximam-se eleições, e Trump pretende reforçar os seus índices de aprovação. O alargamento da proibição de viajar, com as suas flagrantes influências racistas, é um excelente isco para a base republicana de Trump.
O desprezo de Trump pelos países africanos está bem documentado. Em 2018, ter-se-á referido a estes países, assim como ao Haiti e a El Salvador, como "países de latrina" (NdT: no original, shithole countries), sugerindo que os EUA deveriam atrair imigrantes de países como a Noruega. No ano anterior, comentara que, assim que os nigerianos entrassem nos EUA, nunca "voltariam às suas palhotas" em África.
Subscribe now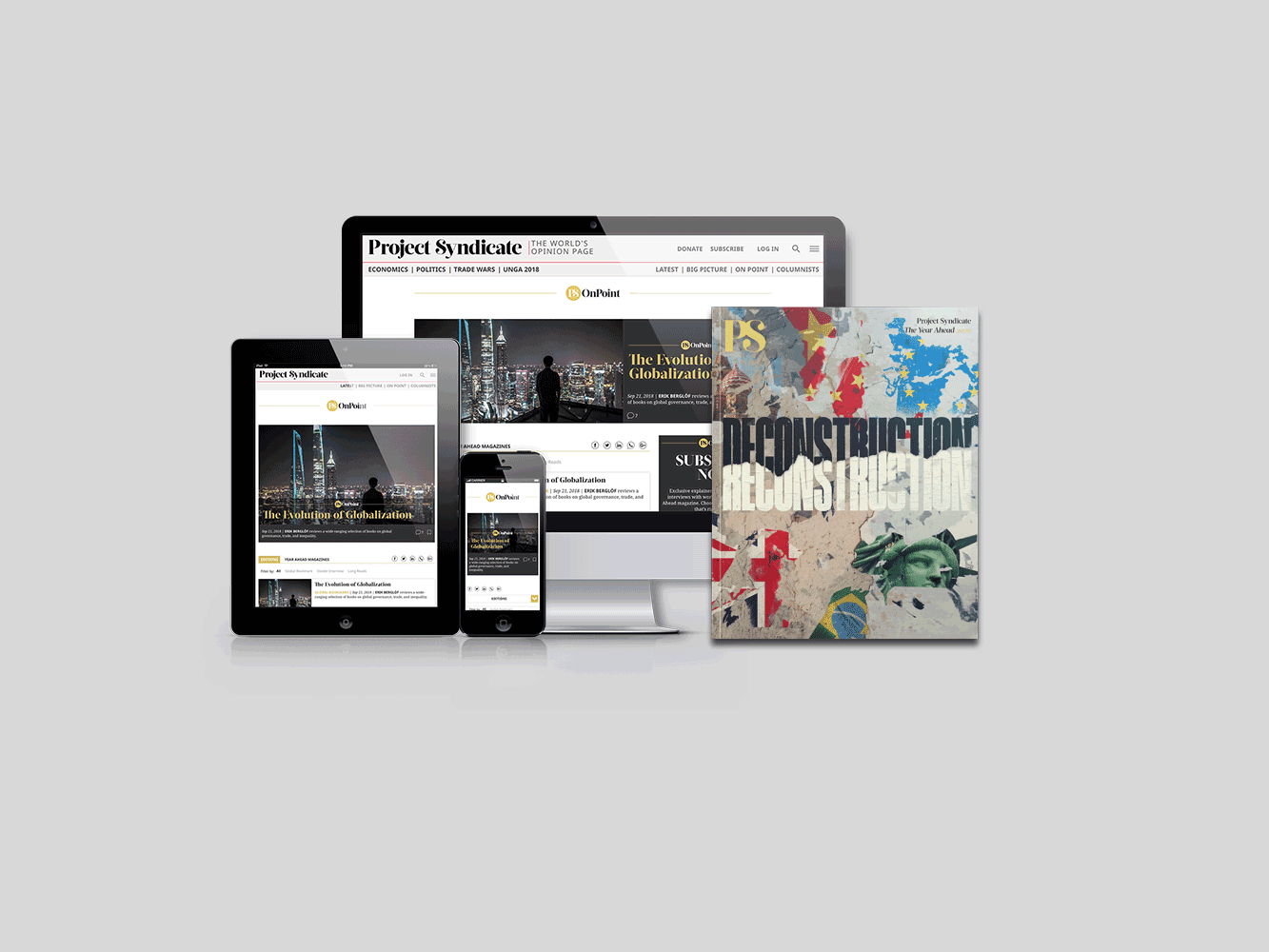 Subscribe now
Subscribe today and get unlimited access to OnPoint, the Big Picture, the PS archive of more than 14,000 commentaries, and our annual magazine, for less than $2 a week.
Desde então, a administração Trump tem-se esforçado por restringir a imigração oriunda da Nigéria. Em 2018, os EUA recusaram 57% dos pedidos nigerianos para vistos de curto prazo – uma das maiores taxas de recusa para qualquer país. A renovação da proibição de viajar confere a este padrão uma natureza permanente, tornando quase impossível a emigração de nigerianos para viver ou trabalhar nos EUA.
A inclusão da Nigéria nesta proibição é desconcertante. Estatisticamente, os nigerianos são imigrantes-modelo: 59% dos imigrantes nigerianos nos EUA possuem bacharelatos ou qualificações superiores (comparativamente a 31% da população total dos EUA); os nigerianos contribuíram no ano passado com mais de 500 milhões de dólares para o sistema de ensino dos EUA; e as empresas nigerianas investiram 75 milhões de dólares nos EUA em 2018.
Além disso, a diáspora nigeriana nos EUA levou a um fortalecimento dos laços diplomáticos entre os dois países. A Nigéria também está entre os principais parceiros africanos da América na luta contra o terrorismo. E sendo o país mais populoso e a maior economia de África, a Nigéria desempenha um papel crucial na iniciativa "Prosper Africa" da administração Trump, que visa desenvolver oportunidades comerciais no continente.
Ao impedir os nigerianos de conseguirem vistos de trabalho e residência, a administração Trump comprometerá a prosperidade da Nigéria. O sector tecnológico do país será especialmente atingido. Previa-se que seria um poderoso motor do crescimento e desenvolvimento nigerianos: no ano passado, o investimento em capital de risco no sector tecnológico de África ultrapassou pela primeira vez os 1000 milhões de dólares, cabendo à Nigéria a parte de leão. Mas a continuação desta evolução depende de intercâmbios com os EUA, que serão significativamente dificultados pelas novas regras de Trump.
A Prosper Africa nunca teve a ver com aspectos económicos. Como salientou em 2018 o então Conselheiro Nacional para a Segurança, John Bolton, esta iniciativa também pressupunha ajudar a contrariar a influência, em rápida expansão, da China no continente. Em nenhum outro lugar essa influência é mais evidente do que na Nigéria.
No ano passado, duas startups nigerianas de fintech, a OPay e a PalmPay, receberam conjuntamente 210 milhões de dólares em capital de risco chinês. A China também é um dos principais compradores do petróleo nigeriano, e é um importante fornecedor de satélites de comunicações, redes 5G e drones militares. A China está a financiar um projecto de caminho-de-ferro de 3,9 mil milhões de dólares entre Abuja e a costa nigeriana, uma ligação ferroviária entre Lagos e Kano avaliada em 7 mil milhões de dólares, e vários projectos rodoviários, incluindo uma auto-estrada trans-Saariana que liga a Nigéria a outros cinco países.
Os efeitos da ofensiva diplomática da China estendem-se para além dos aspectos económicos. Por exemplo, o governo da Nigéria está a ponderar propostas de lei que, seguindo o modelo chinês, restringiriam a liberdade de expressão nas redes sociais.
Se os EUA quisessem contrariar a influência chinesa em África, a resposta simples passaria por um maior envolvimento com a Nigéria. Mas isso significaria levar a sério as ambições desenvolvimentistas da Nigéria, e o envolvimento com empresários, estudantes universitários e líderes cívicos da Nigéria. Os EUA podem afirmar que pretendem concentrar-se "no comércio em vez da ajuda" em África, mas o alargamento da proibição de viajar torna muito mais difícil a execução deste tipo de estratégia de longo prazo.
Em vez disso, a proibição perpetua um estereótipo racista de África, como um oneroso caso de beneficência. Para os africanos, a proibição de viajar vem da América, e não de Trump. É a América quem os rejeita.
A China não tem problemas deste tipo com a promessa, o talento e o dinheiro africanos. E fica muito satisfeita por poder entrar em cena e aproveitar aquilo que os EUA abandonaram. Mas isso não ajudará os africanos que esperam trabalhar (ou reunir-se com as suas famílias) nos EUA.
A administração Trump tem despedaçado sistematicamente – e talvez permanentemente – a percepção junto dos africanos dos EUA como uma terra de liberdade, justiça e oportunidades. À medida que os africanos se virarem cada vez mais para o comércio e financiamento da China, não estarão apenas a redireccionar as suas esperanças. Também se lembrarão da rejeição americana para o resto das suas vidas.