Кризис англо-американской демократии
НЬЮ-ЙОРК – Как так случилось, что во главе двух самых почтенных и влиятельных демократических стран в мире – Великобритании и США – оказались Дональд Трамп и Борис Джонсон? Трамп не ошибается, когда называет Джонсона «британским Трампом». И это не просто вопрос сходства личностей или стилей; это ещё и следствие вопиющих недостатков политических институтов, которые позволили этим людям прийти к власти.
Трамп и Джонсон отличаются, как выразился ирландский врач и психолог Иэн Хьюз, «помрачённым рассудком». Трамп – хронический лжец, пропагандист расизма и масштабный налоговый обманщик. В докладе специального прокурора США Роберта Мюллера, опубликованном по итогам его 22-месячного расследования президентской кампании Трампа в 2016 году, перечислены неоднократные случаи, когда Трамп препятствовал осуществлению правосудию. Более 20 женщин обвинили Трампа в хищническом сексуальном поведении (то есть в том самом поведении, которым он сам хвастался под запись), а тот поручил своему адвокату незаконно выплатить им деньги за молчание, что представляет собой нарушение правил финансирования избирательных кампаний.
В личном поведении Джонсон столь же не воздержан. Многие считают его хроническим лжецом, который к тому же ведёт беспорядочную личную жизнь: он был дважды неудачно женат, а перед тем, как стать премьер-министром, оказался героем домашнего скандала. Его неоднократно увольняли с работы за лживость и иное порочное поведение. В 2016 году он вёл кампанию за выход Британии из ЕС, опираясь на утверждения, которые, как было доказано, были полностью ложными. Будучи министром иностранных дел Великобритании, он дважды допустил утечку секретной разведывательной информации: в одном случае это были данные французской разведки о Ливии, а в другом – британские разведданные об Иране. Как и у Трампа, у него высокий рейтинг неодобрения во всех возрастных группах, а рейтинг его поддержки растёт вместе с возрастом избирателей.
Действия Трампа в должности президента представляют собой ещё один политический пазл. Его решения, как правило, непопулярны и редко отражают общественное мнение большинства. Его наиболее важная законодательная победа – снижение налогов в 2017 году – была непопулярной уже тогда и остаётся такой же сегодня. Это же относится и к его позиции по поводу изменения климата, иммиграции, строительства стены вдоль мексиканской границы, сокращения социальных расходов, ликвидации ключевых пунктов программы Obamacare, выхода из Иранского ядерного соглашения и так далее. Рейтинг поддержки Трампа постоянно ниже 50% и сейчас равен примерно 43%, при этом 53% не одобряют его деятельность.
Трамп пользуется чрезвычайными декретами и президентскими указами, чтобы воплотить в жизнь свою непопулярную программу. Суды отменяют многие из этих указов, но судебные процессы очень медленные, извилистые и непредсказуемые. На практике США сейчас настолько близки к режиму правления одного человека, насколько это вообще вообразимо в рамках хрупких конституционных ограничений.
Ситуация с Джонсоном выглядит схожей. Общественное мнение оказалось настроено против Брексита (а это главная тема Джонсона), когда переговоры с Евросоюзом о выходе Британии выявили всю ложь и преувеличения, использовавшиеся агитаторами за Брексит накануне референдума 2016 года. Общество и большинство депутатов парламента решительно выступают против Брексита без соглашения, однако Джонсон пообещал, что именно таким Брексит и будет, если не сумеет договориться с ЕС о какой-либо альтернативе.
Subscribe now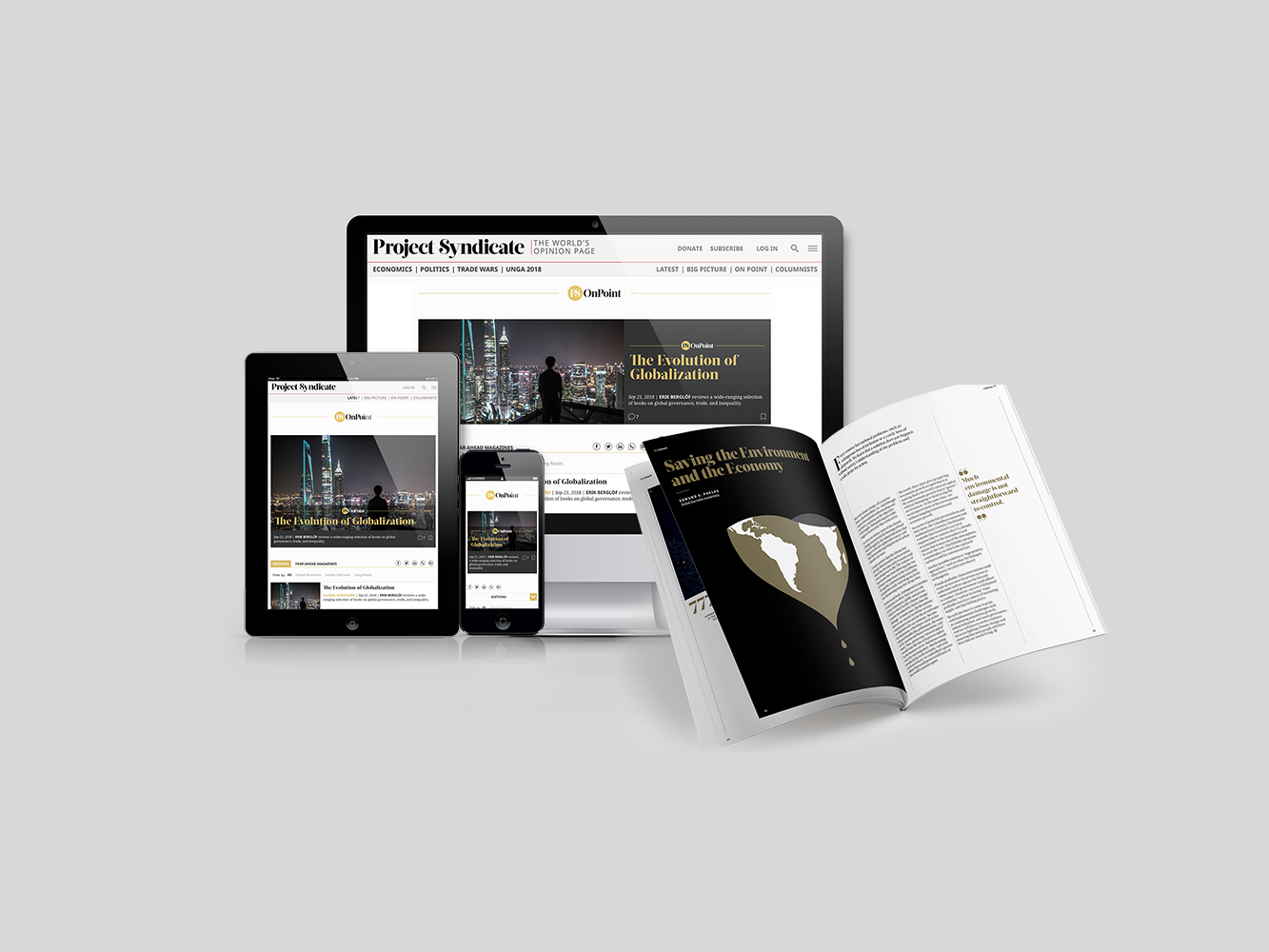 Subscribe now
Get unlimited access to OnPoint, the Big Picture, and the entire PS archive of more than 14,000 commentaries, plus our annual magazine, for less than $2 a week.
Есть очевидный ответ на вопрос, каким образом две почтенные демократические страны отдали власть «помрачённым рассудкам» и позволили им проводить непопулярную политику. Но есть и более глубокий ответ.
Очевидный ответ заключается в том, что Трамп и Джонсон получили поддержку избирателей в возрасте, которые в последние десятилетия начали чувствовать себя оставленными позади. Трамп особенно апеллирует к белым мужчинам-консерваторам в возрасте, которые потеряли место в жизни из-за импорта и новых технологий, а также (как считают некоторые) из-за американских движений за гражданские права, права женщин и сексуальные права. Джонсон также обращается к избирателям постарше, по которым сильно ударила волна деиндустриализации, и к тем, кто сохнет по славным дням мировой британской державы.
Но этого объяснения недостаточно. Взлёт Трампа и Джонсона стал ещё и результатом более глубокого политического провала. Партии, находящиеся в оппозиции (Демократическая и Лейбористская соответственно), не смогли отреагировать на нужды трудящихся, потерявших работу из-за глобализации, и тогда те мигрировали в лагерь правых. Между тем, политика, которую стремятся проводить Трамп и Джонсон (снижение налогов для богатых в США и Брексит без соглашения в Великобритании), противоречит интересам их собственной избирательной базы.
Общий для обеих стран политический недостаток связан с механикой политического представительства, а именно с мажоритарной избирательной системой. Избрание депутатов простым большинством в одномандатных округах способствовало возникновению в обеих странах двух доминирующих партий, а не множества партий, как в тех странах Западной Европы, где они избираются согласно пропорциональной системе представительства. Двухпартийная система, приводящая к политике по принципу «победителю достаётся всё», не способна представлять интересы избирателей, а также создавать коалиционные правительства, которые обязаны договариваться и вырабатывать политические решения, приемлемые для двух или более партий.
Взгляните на ситуацию в США. Трамп господствует в Республиканской партии, но лишь 29% американцев идентифицируют себя как республиканцы, при этом 27% называют себя демократами, а 38% – независимыми. Последние чувствуют себя некомфортно ни с одной из двух партий, но никакая альтернативная партия их не представляет. Возглавив Республиканскую партию, Трамп сумел пролезть на пост президента, хотя получил меньше голосов избирателей, чем его соперник, Хиллари Клинтон, зато больше голосов делегатов Коллегии выборщиков. Учитывая, что только 56% зарегистрированных избирателей-американцев проголосовали в 2016 году (что отчасти объясняется умышленными действиями республиканцев, которые стараются затруднить голосование), Трамп получил поддержку всего лишь 27% зарегистрированных избирателей.
Трамп контролирует партию, которая представляет менее трети электората, а правит в основном с помощью указов. В случае с Джонсоном менее 100 тысяч членов Консервативной партии избрали его своим лидером, тем самым, сделав его премьер-министром страны, хотя рейтинг поддержки у него равен всего 31% (по сравнению с 47% тех, кто его деятельность не одобряет).
Политологи утверждают, двухпартийная система должна в итоге представлять «медианного избирателя», потому что каждая из партий стремится к политическому центру ради привлечения половины голосов плюс один. На практике же расчёты американских партий в последние десятилетия зависят от финансирования их избирательных кампаний, поэтому и партии, и кандидаты начинают тяготеть вправо, чтобы угодить богатым спонсорам. (Сенатор Берни Сандерс пытается разорвать эту удавку крупного капитала, привлекая значительные суммы от небольших спонсоров).
В Великобритании ни одна из ведущих партий не представляет большинства избирателей, которое выступает против Брексита. Вместо этого политическая система Великобритании позволяет одной фракции одной партии принять за страну историческое, долгосрочное решение, против которого выступает большинство избирателей. И что хуже всего, политика по принципу «победителю достаётся всё» дала возможность двум опасным личностям получить государственную власть, несмотря на широкую оппозицию общества.
Ни одна политическая система не способна идеально трансформировать общественную волю в политические решения, а общество часто оказывается запутанным, дезинформированным и склонным к опасным страстям. Устройство политических институтов – это постоянно эволюционирующая задача. Сегодня из-за устаревших правил, согласно которым победителю достаётся всё, две страны с самыми старыми и уважаемыми демократическими системами в мире пришли к плохим результатам – даже опасным.