Cómo mantener un diseño de políticas honesto en Estados Unidos
BERKELEY – En una aparición reciente aquí en la Universidad de California, Berkeley, Alice Rivlin expresó optimismo sobre el futuro de las políticas económicas en Estados Unidos. Lo que piensa Rivlin -que se desempeñó como vicepresidente de la Reserva Federal de Estados Unidos, directora de la Oficina de Administración y Presupuesto de la Casa Blanca (OAP) durante la presidencia de Bill Clinton y directora fundadora de la Oficina de Presupuesto del Congreso (OPC)- sobre ese tema importa muchísimo. Por cierto, Estados Unidos le debe su sistema actual de "tecnocracia" -que garantiza que las decisiones políticas sigan un análisis sólido y una evidencia empírica- más a Rivlin que a cualquier otro ser humano vivo.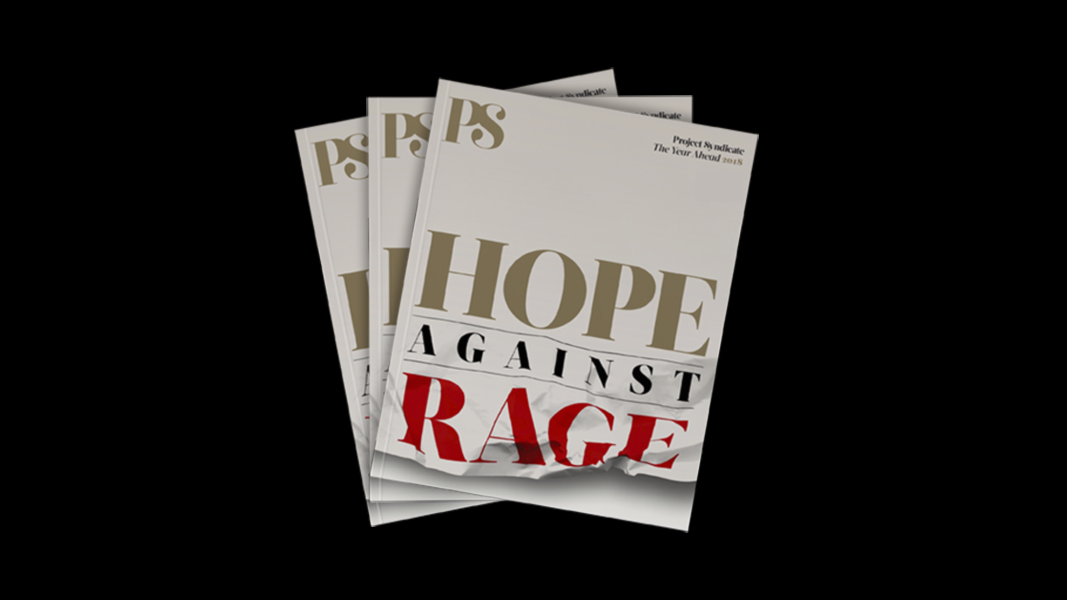 The Year Ahead 2018
The world's leading thinkers and policymakers examine what's come apart in the past year, and anticipate what will define the year ahead.
Sin embargo, cuando era más joven, a Rivlin se le negó el ingreso al programa de graduados en el Centro Littauer de Administración Pública de la Universidad de Harvard. Su solicitud fue rechazada, según le dijeron, por "experiencias desafortunadas" con admisiones anteriores de "mujeres en edad de casarse".
En esas frases, prácticamente se puede oír el sermoneo empalagoso de los puritanos de Nueva Inglaterra sobre la seducción de Eva por la serpiente y la posterior tentación de Adán. Por supuesto, cuando Rivlin ayudó a fundar la OPC en 1974 esencialmente estaba comiendo del Árbol del Conocimiento, e hizo que todos nosotros también comiéramos de él. Y hoy, por ello, todos estamos mejor.
En su reciente charla, Rivlin manifestó confianza en que, a pesar de los ataques populistas de hoy al conocimiento, sigan floreciendo analistas políticos de alta calidad en la esfera pública del siglo XXI. Y predijo que la evidencia empírica y el conocimiento experto seguirán ejerciendo un peso sustancial -si no total- en la toma de decisiones por parte de los legisladores, los presidentes y sus asesores.
Sin duda, la OPC nunca ha sido tan influyente como este año. Su influencia se ha sentido no solamente por su rol en los procedimientos parlamentarios, sino también porque ofrece evaluaciones que son ampliamente respetadas en el gobierno, los medios y la sociedad civil. Sus estimaciones de cómo las propuestas legislativas de los republicanos en el Congreso afectarán al país están profundamente fundamentadas, no son partidarias y están hechas de buena fe. Hasta el momento, por lo menos, parece que Rivlin tiene motivos para ser optimista.
Aun así, tengo mis dudas respecto del futuro. Rivlin cree que existe un consenso general dentro de los círculos donde se toman las decisiones políticas respecto de los principios económicos básicos, y que esos principios sustentarán las evaluaciones, estimaciones y modelos utilizados en los debates sobre políticas públicas. Señaló que ningún economista prestigioso hoy considera que una simple regla de política monetaria sea una solución mágica para evitar depresiones y espirales inflacionarias, mientras que muchos alguna vez lo hicieron.
Eso es verdad, con ciertos reparos. Y, sin embargo, hasta el anuncio de que Jerome Powell había sido elegido como el próximo presidente de la Fed, el economista John Taylor de la Universidad de Stanford era uno de los principales candidatos al puesto. Taylor es conocido por haber desarrollado su propia guía (la "regla Taylor") sobre cómo los bancos centrales deben fijar las tasas de interés. Y durante mucho tiempo se aferró a esta regla, a pesar de la falta de evidencia de que habría ofrecido mejores resultados que las decisiones políticas de la Fed desde los años 1970.
Es más, cuando el presidente de Estados Unidos, Donald Trump, nombró a Kevin Hassett, ex economista del Instituto Norteamericano de la Empresa, para encabezar el Consejo de Asesores Económicos de la Casa Blanca, muchos esperaban que Hassett fuera un presidente "normal" del Consejo. Hassett, nos dijeron, salvaguardaría la reputación del Consejo de Asesores Económicos, al garantizar que sus estimaciones se mantuvieran en línea con las de la comunidad más amplia dedicada al análisis de las políticas. Y entendería que las agencias y organizaciones como la OPC, la OAP, el Comité Conjunto de Tributación, el Centro de Políticas Fiscales (TPC por su sigla en inglés) y el Centro para Prioridades Políticas y Presupuestarias tienen una lealtad esencial a los datos, no a algún donante o jefe político.
Sin embargo, Hassett hasta ahora pasó su tiempo en el Consejo de Asesores Económicos destruyendo las estimaciones del TPC, aunque la organización sin duda emitirá evaluaciones en el futuro que serán tan inconvenientes para sus adversarios políticos como lo son hoy para él.
Según el cuasi-consenso entre los analistas políticos, el porcentaje de impuestos corporativos correspondiente a la mano de obra, y el porcentaje de ingresos perdidos como consecuencia de un recorte del impuesto a las ganancias corporativas que se recuperarán a través de una mayor inversión, son del 25%. Sin embargo, el Comité de Asesores Económicos, dirigido por Hassett, hoy supone que ambos son del 82%. Según Summers, el análisis de Hassett es "una mezcla de deshonesto, incompetente y absurdo".
Benjamin Franklin le dijo al pueblo norteamericano que la Constitución de Estados Unidos les ofrecería "una república, si pudieran mantenerla". En su larga y prestigiosa carrera, Rivlin y otros como ella nos han ofrecido un proceso de toma de decisiones racional -si podemos mantenerlo.