Pour une conduite honnête des politiques américaines
BERKELEY – Dans une récente intervention à l'Université de Californie de Berkeley, Alice Rivlin a exprimé son optimisme quant à l'avenir de la politique économique des États-Unis. L'opinion de Rivlin à ce sujet - elle qui a occupé le poste de Vice-Présidente de la Réserve fédérale américaine, de Directrice du Bureau de la gestion et du budget de la Maison Blanche (OMB) sous le président Bill Clinton et celui de Directrice fondatrice du Bureau du budget du Congrès américain (CBO) - a une grande importance. En effet, l'Amérique doit son système actuel de « technocratie » - qui s'assure que l'élaboration des politiques s'appuie sur une analyse solide et sur des preuves empiriques - plus à Rivlin qu'à n'importe quel autre humain vivant.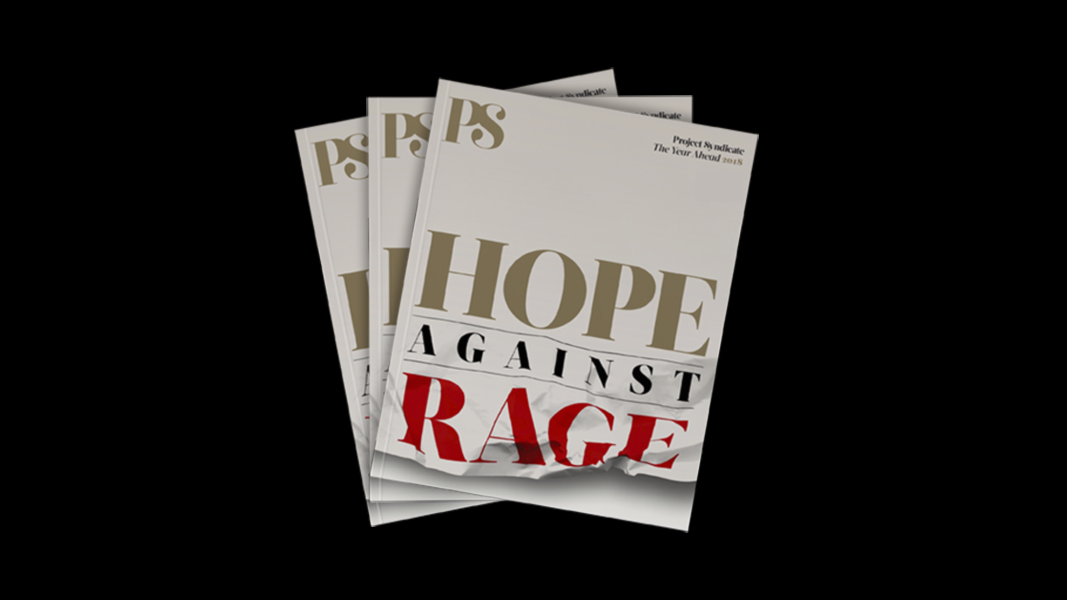 The Year Ahead 2018
The world's leading thinkers and policymakers examine what's come apart in the past year, and anticipate what will define the year ahead.
Quand elle était plus jeune, cependant, Rivlin s'est vue refuser l'admission au programme d'études supérieures du Centre Littauer d'administration publique de l'Université de Harvard. Sa demande a été rejetée, dit-elle, en raison de « mauvaises expériences » avec les admissions précédentes de « femmes en âge de se marier. »
Dans ces phrases, on entend presque le ton mielleux des puritains de la Nouvelle Angleterre en train de sermonner sur la séduction d'Ève par le serpent et sur la tentation d'Adam qui s'ensuivit. Bien entendu, lorsque Rivlin a participé à la fondation du CBO en 1974, elle se nourrissait essentiellement de l'Arbre de la Connaissance et elle laissait le reste d'entre nous nous en nourrir également. Nous en sommes tous sortis grandis.
Dans son récent discours, Rivlin a exprimé sa confiance en disant que malgré les attaques populistes sur l'expertise, une analyse des politiques de grande qualité continuera de prospérer dans la sphère publique au XXIème siècle. Elle a prédit que les données empiriques et les connaissances des experts pèseront toujours de manière substantielle, si ce n'est pas entièrement, dans la prise de décisions par les législateurs, par les présidents et par leurs conseillers.
Sans aucun doute, le CBO n'a jamais autant d'influence que cette année. Son influence se fait sentir non seulement en raison de son rôle dans la procédure du Congrès, mais également parce qu'il propose des évaluations qui sont largement respectées dans l'ensemble du gouvernement, des médias et de la société civile. Ses estimations sur la manière dont les propositions législatives des Républicains du Congrès auront une incidence sur le pays sont profondément informées, non partisanes et faites de bonne foi. Jusqu'à présent, au moins, il semble que Rivlin a raison d'être optimiste.
Pourtant j'ai des doutes quant à l'avenir. Rivlin pense qu'il existe un consensus général au sein des cercles politiques à propos de principes économiques de base et que ces principes vont guider les évaluations, les estimations et les modèles utilisés dans les débats politiques. Elle a fait remarquer que de nos jours, aucun des économistes de renom ne considère une simple règle de politique monétaire comme une formule magique pour éviter les dépressions et les spirales inflationnistes, contrairement à ce de nombreux économistes croyaient autrefois.
Cela est vrai, dans une certaine mesure. Pourtant, jusqu'à l'annonce du choix de Jérôme Powell comme prochain Président de la Fed, l'économiste John Taylor de l'Université de Stanford était l'un des principaux candidats. Taylor est connu pour avoir mis au point sa propre ligne directrice (la « règle de Taylor ») pour savoir comment les banques centrales doivent fixer les taux d'intérêt. Il s'est longtemps tenu à cette règle, malgré l'absence de preuves qu'elle aurait fourni de meilleurs résultats que les décisions de politique publique de la Fed depuis les années 1970.
En outre, lorsque le président américain Donald Trump a nommé l'ancien économiste d'American Enterprise Institute Kevin Hassett à la tête du Conseil des Conseillers Économiques de la Maison Blanche, bien des gens s'attendaient à ce que Hassett soit un président « normal » du Conseil des Conseillers Économiques. Hassett, nous a-t-on dit, allait sauvegarder la crédibilité du Conseil des Conseillers Économiques, en s'assurant que ses estimations restent conformes à celles de la plus vaste communauté de l'analyse des politiques. Et il était censé comprendre que les agences et les organisations internationales telles que le CBO, l'OMB, le Comité mixte sur la fiscalité, le Centre de politique fiscale (TPC) et le Centre pour les priorités budgétaires et politiques ont un rapport d'allégeance majeur aux faits, non pas à un donateur ou à un maître politique.
Pourtant Hassett a jusqu'à présent passé son temps au Conseil des Conseillers Économiques à descendre en flammes les estimations du TPC, même si l'organisation va sans aucun doute publier prochainement des évaluations qui sont tout aussi gênantes pour ses adversaires politiques qu'elles le sont actuellement pour lui.
Selon le quasi-consensus parmi les analystes politiques, la part de l'impôt sur les sociétés supportée par la main-d'œuvre et la part des pertes de recettes due à une réduction de l'impôt sur le revenu qui sera récupérée par l'accroissement des investissements, représentent à elles deux un total de 25 %. Pourtant le Conseil des Conseillers Économiques sous Hassett suppose maintenant qu'elles se chiffrent à 82 %. Cette déclaration, ainsi que les récentes attaques de Hassett contre le TPC, ont mis l'ancien Secrétaire du Trésor Larry Summers dans une colère selon moi sans précédent à propos d'une question de politique publique. Selon Summers, l'analyse de Hassett est « une combinaison de malhonnêteté, d'incompétence et d'absurdité. »
Benjamin Franklin a déclaré aux citoyens américains que la Constitution des États-Unis serait pour eux « une république, si l'on parvient à la conserver. » Dans sa longue et brillante carrière, Rivlin et d'autres comme elle, nous ont fourni un processus d'élaboration rationnelle de la conduite des politiques - si nous parvenons à le conserver.