Se acaba el tiempo para los compromisos del Acuerdo Climático de París
DUBLIN – La COVID-19 revolucionó el mundo en 2020, pero también dejó en claro que cuando existe consenso político para la acción, el ingenio humano y la innovación se pueden desplegar a la escala y la velocidad necesarias para enfrentar los desafíos globales.
A una velocidad sin precedentes desarrollamos, probamos y comenzamos a hacer uso de múltiples vacunas eficaces contra la COVID-19. Ahora debemos aplicar la misma determinación a la lucha contra la otra gran amenaza existencial para la humanidad: el cambio climático. Como dijo el mes pasado el Secretario General de las Naciones Unidas António Guterres, «nuestra seguridad y prosperidad en el futuro dependen de una audaz acción climática».
Y, sin embargo, incluso en la última Cumbre sobre la Ambición Climática del 12 de diciembre, el compromiso de muchos líderes quedó muy lejos de lo necesario para solucionar este desafío colectivo. Ciertamente, la Unión Europea, el Reino Unido e incluso algunos de los países más pequeños entre los más vulnerables al cambio climático fortalecieron significativamente su metas de reducción de emisiones para 2030; pero Estados Unidos, Japón, China y otros grandes emisores de gases de efecto invernadero no los imitaron todavía, algo que debiera ocurrir preferiblemente mucho antes de la Conferencia sobre Clima de la ONU (COP26) que tendrá lugar en Glasgow el próximo noviembre. Dada la crisis que enfrentamos, ya no hay excusas para las demoras ni las evasivas.
Hace cinco años, después de largas y minuciosas negociaciones, el mundo se unió en el acuerdo climático de París. Fue uno de los mayores triunfos de la diplomacia multilateral en los últimos años, pero no hay que darlo por sentado, sin un compromiso aún mayor para la acción, el legado de París corre el riesgo de ser completamente desperdiciado.
Los eventos del quinquenio intermedio crearon un panorama político irreconocible para quienes se reunieron en París. Por ese entonces, palabras como coronavirus o brexit no hubieran generado más que un intrigado gesto de indiferencia; ahora rigen la fervorosa atención de los responsables de las políticas, jefes de Estado y gobiernos en todo el mundo.
Pero no podemos permitir estos eventos opaquen la continua, creciente y aguda necesidad de acción climática, especialmente, de financiamiento climático. Hace más de una década, los países más ricos se comprometieron a movilizar 100 000 millones de dólares por año para 2020, para ayudar a los países más pobres en la adaptación climática y los esfuerzos de mitigación. La fecha límite ya pasó y esos países aún no cumplieron su promesa.
Subscribe to Project Syndicate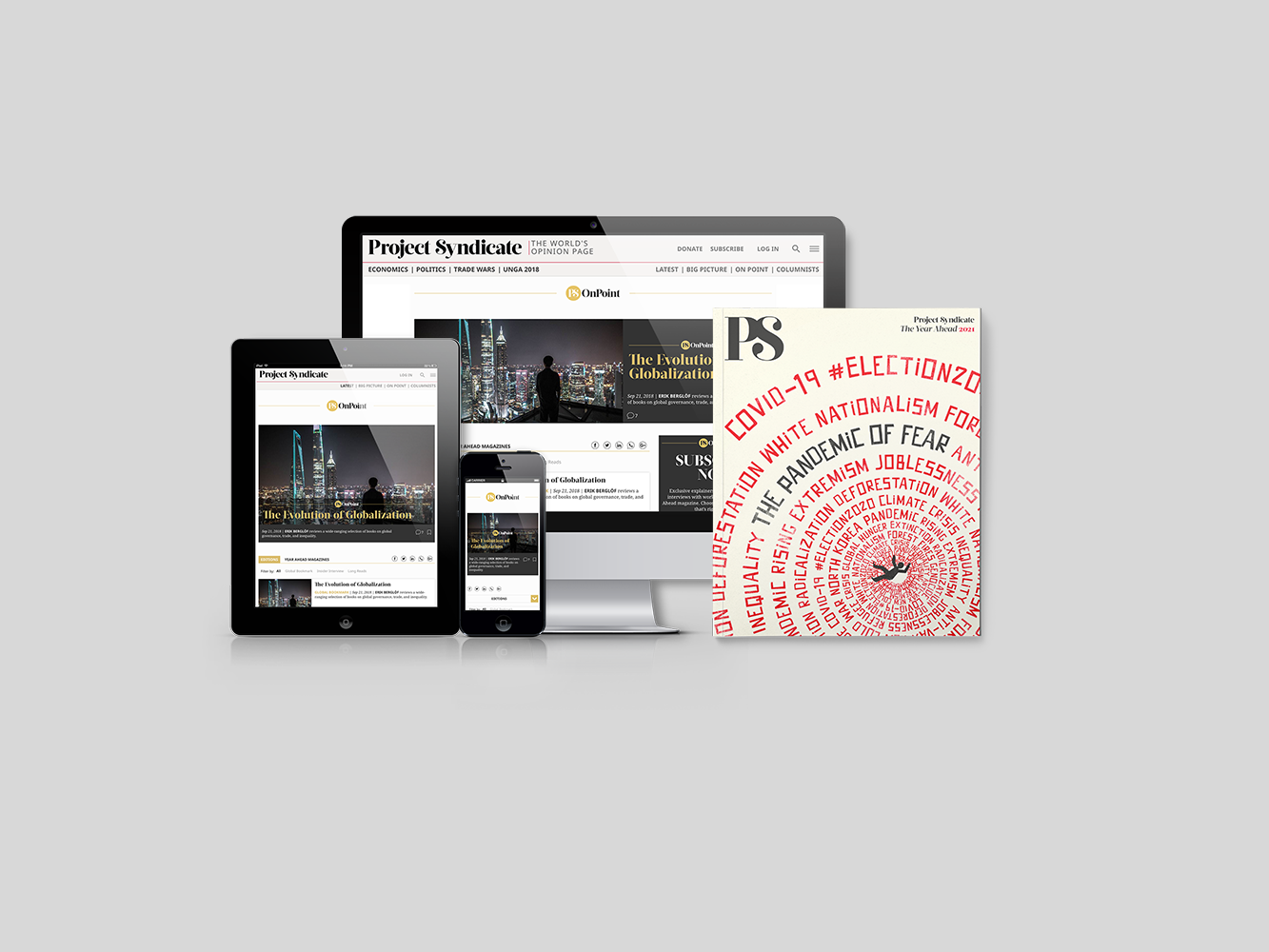 Subscribe to Project Syndicate
Enjoy unlimited access to the ideas and opinions of the world's leading thinkers, including weekly long reads, book reviews, and interviews; The Year Ahead annual print magazine; the complete PS archive; and more – All for less than $9 a month.
De todas formas, hay esperanza, me complace mucho que el presidente electo de EE. UU., Joe Biden, haya reafirmado su compromiso para volver a unirse al acuerdo de París en cuanto asuma. El liderazgo estadounidense es muy necesario después de los cuatro años de destrucción innecesaria malgastados con Donald Trump. El pago por EE. UU. de 2000 millones de dólares al Fondo Verde del Clima para cubrir su parte del compromiso de 100 000 millones de dólares sería un complemento concreto a su regreso al acuerdo de París. Ese dinero ya fue comprometido durante la presidencia de Barack Obama, por lo que no hay excusas para dejarlo esperando en los cofres del Tesoro de EE. UU.
De igual modo, otros países no deben usar el renovado foco en EE. UU. como pretexto para dar marcha atrás en sus propios compromisos. El reciente anuncio de la canciller alemana Angela Merkel para informar que iniciará un nuevo proceso internacional de finanzas climáticas el año que viene es una bienvenida declaración de intención, Pero la experiencia nos muestra que no podemos depender de la retórica noble.
Por otra parte, en 2021 todos los países deben demostrar claramente que están revisando las aspiraciones para las contribuciones que determinaron sus países —el instrumento voluntario a través del cual los firmantes cumplirán sus compromisos según el acuerdo de París— y procurando ampliarlas.
La solidaridad y la justicia forman la base tanto del acuerdo de París como de los Objetivos de Desarrollo Sostenible de la ONU, que también fueron adoptados en 2015. Esos principios y las responsabilidades que implican son más importantes que nunca, mientras trazamos el rumbo hacia una recuperación sostenible del golpe que significó la COVID-19.
La cruda verdad es que perdimos demasiado tiempo en los cinco años que pasaron desde París. Las políticas que necesitamos para reducir las emisiones —entre ellas, el fin de los subsidios a los combustibles fósiles, un precio significativo para las emisiones de dióxido de carbono y la inversión en energías renovables— fueron inconstantes, contradictorias y carentes de coordinación, pero la crisis climática, como la COVID-19, no respeta las fronteras ni la soberanía nacional.
Aunque la atención se centró adecuadamente en el virus, el mundo también fue testigo de fenómenos climáticos cada vez más extremos: desde los arrasadores incendios en Australia y California hasta la tormenta más costosa que se haya registrado, en la bahía de Bengala, que obligó a dos millones de personas a evacuar sus hogares. Todos somos extrema e íntimamente conscientes de la fragilidad de la existencia humana y el grado en el cual, a través de las fronteras y la generaciones, nuestros destinos están interconectados.
Mientras transitamos desde París a 2030, tanto los líderes del mundo como las empresas y los ciudadanos deben considerar que serán juzgados por las acciones que se ejecuten (o no) hoy. Ni nuestros descendientes ni el planeta tolerarán más cortoplacismos egoístas.
Traducción al español por Ant-Translation