Pouco tempo para cumprir a promessa climática de Paris
DUBLIN – A COVID-19 virou o mundo ao contrário em 2020. Mas também nos mostrou que quando existe um consenso político para a acção, a engenhosidade e a inovação humanas podem ser aproveitadas na escala e na velocidade necessárias à resolução de desafios globais.
Com velocidade inédita, desenvolvemos, testámos e começámos a distribuir várias vacinas eficazes contra a COVID-19. Agora temos de aplicar a mesma determinação na luta contra a outra grande ameaça existencial à humanidade: as alterações climáticas. Como afirmou no mês passado o Secretário-Geral das Nações Unidas, António Guterres, "a nossa segurança e prosperidade futuras dependem de uma acção climática ousada".
Porém, até durante a mais recente Cimeira da Ambição Climática realizada a 12 de Dezembro, os compromissos de muitos líderes continuam a estar longe do que é necessário para enfrentar este desafio colectivo. De facto, a União Europeia, o Reino Unido e mesmo alguns dos países mais pequenos e mais vulneráveis às alterações climáticas já reforçaram significativamente as suas metas de redução de emissões para 2030. Mas os Estados Unidos, o Japão, a China e outros emissores importantes de gases com efeito de estufa ainda têm de seguir esse exemplo, de preferência muito antes da Conferência das Nações Unidas sobre o Clima (COP26), em Glasgow, no próximo mês de Novembro. Considerando a crise que enfrentamos, não existem mais justificações para atrasos ou subterfúgios.
Há cinco anos, depois de negociações morosas e meticulosas, o mundo reuniu-se para celebrar o acordo de Paris sobre o clima. Este foi um dos maiores triunfos da diplomacia multilateral dos últimos anos, mas não pode ser considerado um dado adquirido. Sem um compromisso ainda maior com a acção, o legado de Paris corre o risco de ser completamente desperdiçado.
Os acontecimentos da meia década decorrida criaram um panorama político que teria sido irreconhecível para aqueles que se reuniram em Paris. Nessa altura, palavras como "coronavírus" ou "Brexit" teriam suscitado pouco mais que um intrigado encolher de ombros; hoje comandam a atenção febril dos legisladores e dos chefes de estado e de governo de todo o mundo.
Mas não podemos permitir que estes desenvolvimentos ofusquem a continuada e cada vez mais necessária acção climática, especialmente na área do financiamento climático. Há uma década, os países mais ricos do mundo prometeram mobilizar 100 mil milhões de dólares por ano até 2020 para apoiar os países mais pobres nos seus esforços de adaptação e mitigação climática. Esse prazo já foi ultrapassado, e estes países ainda não cumpriram a sua promessa.
Subscribe to Project Syndicate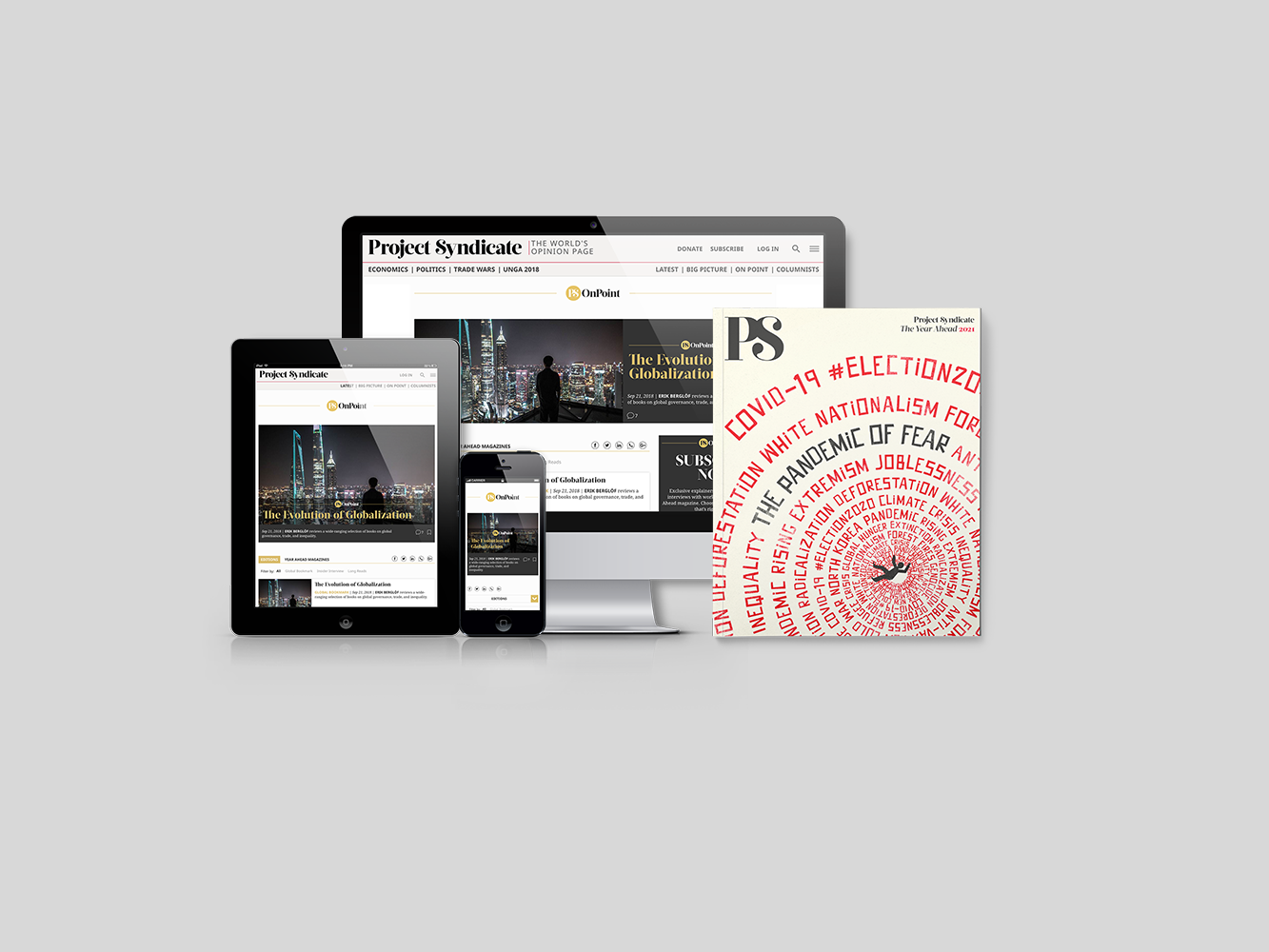 Subscribe to Project Syndicate
Enjoy unlimited access to the ideas and opinions of the world's leading thinkers, including weekly long reads, book reviews, and interviews; The Year Ahead annual print magazine; the complete PS archive; and more – All for less than $9 a month.
Mesmo assim, há esperança. Estou radiante por o presidente eleito dos EUA, Joe Biden, ter confirmado o seu compromisso com a reentrada no acordo de Paris imediatamente depois de tomar posse. A liderança americana é extremamente necessária depois dos quatro anos desperdiçados de destruição desnecessária com Donald Trump. Um pagamento de 2 mil milhões de dólares ao Fundo Verde do Clima pelos EUA como contribuição para a sua parte do compromisso de 100 mil milhões de dólares seria um complemento concreto à reentrada no acordo de Paris. Este dinheiro já fora prometido durante a presidência de Barack Obama, por isso não há desculpa para que permaneça parado nos cofres do Tesouro dos EUA.
Da mesma forma, outros países ricos não podem usar a atenção renovada sobre os EUA como álibi para recuarem nos seus próprios compromissos. A recente declaração da chanceler alemã, Angela Merkel, de que iniciará um novo processo internacional sobre o financiamento climático no próximo ano é uma bem-vinda declaração de intenções. Mas a experiência passada demonstra que não podemos depender de retórica grandiosa.
Além disso, todos os países em 2021 terão de prestar provas claras de que estão a rever e a tentar reforçar a ambição das suas contribuições nacionais determinadas, o instrumento voluntário através do qual os signatários sustentarão os seus compromissos ao abrigo do acordo de Paris.
A solidariedade e a justiça estão no cerne tanto do acordo de Paris como dos Objectivos de Desenvolvimento Sustentável da ONU, que também foram adoptados em 2015. Estes princípios, e as responsabilidades que implicam, são mais importantes que nunca no momento em que planeamos uma recuperação sustentável do choque da COVID -19.
A verdade nua e crua é que já desperdiçámos demasiado tempo nos cinco anos que decorreram desde Paris. As políticas de que necessitamos para reduzir emissões (nomeadamente, o fim dos subsídios aos combustíveis fósseis, um preço significativo para o carbono, e investimento nas energias renováveis) têm sido irregulares, inconsistentes e descoordenadas. Mas a crise climática, tal como a COVID-19, não conhece fronteiras e é indiferente à soberania nacional.
Enquanto a atenção esteve naturalmente mais centrada no vírus, o mundo também testemunhou fenómenos meteorológicos cada vez mais extremos, desde os incêndios florestais da Austrália e da Califórnia até à tempestade mais dispendiosa de que há registo no Golfo de Bengala, que obrigou dois milhões de pessoas a evacuarem as suas casas. Todos nos tornámos conscientes, de uma forma intensa e íntima, da fragilidade da existência humana e da medida em que, independentemente de fronteiras ou gerações, os nossos destinos estão interligados.
À medida que caminhamos de Paris até 2030, tanto os líderes e empresas como os cidadãos de todo o mundo devem esperar ser julgados pelas medidas que forem (ou não forem) tomadas hoje. Nem os nossos descendentes nem o planeta tolerarão mais acções egoístas e de curto prazo.