Nie Ma Czasu do Stracenia na Obietnicę Klimatyczną Paryża
DUBLIN - COVID-19 wywrócił świat do góry nogami w 2020 r. Ale pokazał nam również, że gdy istnieje polityczny konsensus do działania, ludzką pomysłowość i innowacje można zastosować w skali i szybkości potrzebnej do sprostania globalnym wyzwaniom.
Z niespotykaną szybkością opracowaliśmy, przetestowaliśmy i zaczęliśmy wdrażać wiele skutecznych szczepionek przeciwko COVID-19. Teraz musimy podjąć to samo postanowienie, aby walczyć z innym wielkim egzystencjalnym zagrożeniem dla ludzkości: zmianą klimatu. Jak ujął to w zeszłym miesiącu Sekretarz Generalny ONZ AntónioGuterres: "nasze przyszłe bezpieczeństwo i dobrobyt zależą od śmiałych działań w dziedzinie klimatu."
A jednak, nawet na ostatnim szczycie klimatycznym, który odbył się 12 grudnia, zobowiązania wielu przywódców nadal były dalekie od tego, co jest potrzebne do sprostania temu zbiorowemu wyzwaniu. Oczywiście Unia Europejska, Wielka Brytania, a nawet niektóre mniejsze kraje, które są najbardziej narażone na zmiany klimatyczne, znacznie wzmocniły swoje cele redukcji emisji do 2030 roku. Ale Stany Zjednoczone, Japonia, Chiny i inni główni emitenci gazów cieplarnianych nadal muszą pójść w ich ślady, najlepiej na długo przed Konferencją Klimatyczną ONZ (COP26) w Glasgow w listopadzie przyszłego roku. Biorąc pod uwagę kryzys, z którym się borykamy, nie ma już wymówek dla zwłoki.
Pięć lat temu, po długich i żmudnych negocjacjach, świat zebrał się, aby zawrzeć paryskie porozumienie klimatyczne. Był to jeden z największych triumfów wielostronnej dyplomacji ostatnich lat, ale nie można tego traktować jako rzecz oczywistą. Bez jeszcze większego zaangażowania dziedzictwo Paryża może zostać całkowicie zaprzepaszczone.
Wydarzenia minionych pięciu lat stworzyły geopolityczny krajobraz, który byłby nie do poznania dla zgromadzonych w Paryżu. Wtedy słowa takie jak "koronawirus" czy "Brexit" wywołałyby niewiele więcej niż zdziwione wzruszenie ramionami; teraz przyciągają gorączkową uwagę decydentów oraz szefów państw i rządów na całym świecie.
Nie możemy jednak pozwolić, aby te wydarzenia przesłaniały potrzebę działań w dziedzinie klimatu, zwłaszcza finansowania działań na rzecz klimatu. Ponad dziesięć lat temu najbogatsze kraje świata zobowiązałysię zmobilizować 100 miliardów dolarów rocznie do 2020 r., aby pomóc biedniejszym krajom w działaniach związanych z przystosowaniem się do zmian klimatu i łagodzeniem ich skutków. Ten termin już minął, a kraje te nie wypełniły jeszcze swojej obietnicy.
Subscribe to Project Syndicate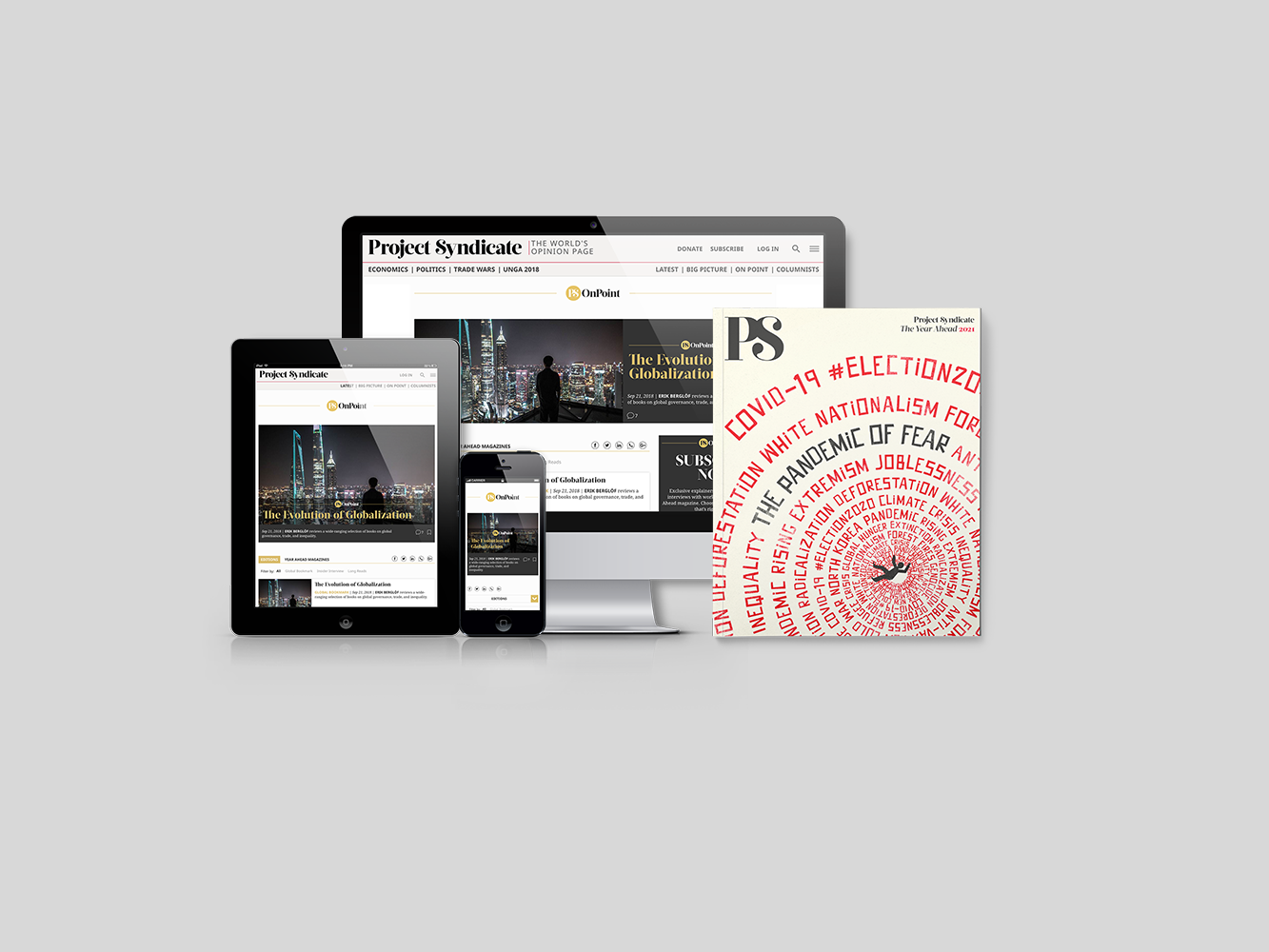 Subscribe to Project Syndicate
Enjoy unlimited access to the ideas and opinions of the world's leading thinkers, including weekly long reads, book reviews, and interviews; The Year Ahead annual print magazine; the complete PS archive; and more – All for less than $9 a month.
Mimo to jest nadzieja. Bardzo się cieszę, że prezydent-elekt USA Joe Biden potwierdził swoje zobowiązanie do ponownego przystąpienia do porozumienia paryskiego natychmiast po objęciu urzędu. Amerykańskie przywództwo jest bardzo potrzebne po czterech zmarnowanych latach niepotrzebnych zniszczeń pod rządami Donalda Trumpa. Wpłata 2 miliardów dolarów na Green Climate Fund przez Stany Zjednoczone, aby pomóc wypełnić swoją część zobowiązania w wysokości 100 miliardów dolarów, byłaby konkretnym uzupełnieniem ponownego przystąpienia do porozumienia paryskiego. Pieniądze te zostały już zadeklarowane podczas prezydentury Baracka Obamy, więc nie ma wymówki, by trzymać je w kasie Departamentu Skarbu USA.
Z tego samego powodu inne bogate kraje nie mogą wykorzystywać ponownego skupienia się na Stanach Zjednoczonych jako alibi do niedotrzymywania własnych zobowiązań. Niedawneoświadczenie kanclerza Niemiec Angeli Merkel, że w przyszłym roku zainicjuje nowy międzynarodowy proces dotyczący finansowania klimatu, jest mile widzianą deklaracją intencji. Ale doświadczenia z przeszłości pokazują, że nie możemy liczyć jedynie na wyniosłą retorykę.
Ponadto wszystkie kraje w 2021 r. muszą przedstawić wyraźny dowód, że dokonują przeglądu i dążą do zwiększenia ambicji swoich wkładów ustalanych na szczeblu krajowym, dobrowolnego instrumentu, za pomocą którego sygnatariusze będą realizować swoje zobowiązania wynikające z porozumienia paryskiego.
Solidarność i sprawiedliwość leżą u podstaw zarówno porozumienia paryskiego, jak i celów zrównoważonego rozwoju ONZ, które również przyjęto w 2015 r. Te zasady i wynikające z nich obowiązki są ważniejsze niż kiedykolwiek, ponieważ planujemy trwałe wyjście z szoku wywołanego przez COVID-19.
Szczera prawda jest taka, że straciliśmy zbyt dużo czasu w ciągu pięciu lat od Paryża. Polisy, których potrzebujemy, aby obniżyć emisje - w tym zniesienie dopłat do paliw kopalnych, właściwa cena emisji dwutlenku węgla oraz inwestycje w odnawialne źródła energii - były chaotyczne, niespójne i nieskoordynowane. Ale kryzys klimatyczny, podobnie jak COVID-19, nie zna granic i jest obojętny na suwerenność narodową.
Chociaż uwaga została właściwie skupiona na wirusie, świat był również świadkiem coraz bardziej ekstremalnych zjawisk pogodowych, od pożarów w Australii i Kalifornii po najbardziej kosztowną burzę w ZatoceBengalskiej, która zmusiła dwa miliony ludzi do ewakuacji swoich domów. Wszyscy mogliśmy doświadczyć kruchości ludzkiej egzystencji oraz stopnia, w jakim nasze losy są ze sobą powiązane ponad granicami i pokoleniami.
Przechodząc od porozumieniaparyskiegodo 2030 r., światowi liderzy, przedsiębiorstwa i obywatele powinni spodziewać się oceny na podstawie działań, które są podejmowane dzisiaj. Ani nasi potomkowie, ani planeta nie będą tolerować tej egoistycznej krótkoterminowości.
Z angielskiego przetłumaczyła Marz McNamer