Jangan Tunda Pelaksanaan Janji Iklim Paris
DUBLIN – COVID-19 sudah menjungkirbalikkan dunia pada tahun 2020. Tapi penyakit ini juga sudah menunjukkan kepada kita bahwa jika ada konsensus politik untuk mengambil tindakan, maka kecerdasan dan inovasi manusia bisa diterapkan secara luas dan dengan kecepatan yang diperlukan untuk mengatasi tantangan-tantangan global.                   
Kita sudah mengembangkan, menguji, dan mulai mendistribusikan berbagai vaksin COVID-19 yang efektif dengan kecepatan yang belum pernah terjadi sebelumnya. Sekarang kita harus mempunyai tekad yang sama untuk melawan ancaman besar lain terhadap umat manusia: perubahan iklim. Sekretaris Jenderal Perserikatan Bangsa-Bangsa (PBB) António Guterres bulan lalu menyatakan, "keamanan dan kemakmuran kita di masa depan bergantung pada tindakan iklim yang tegas."        
Namun, bahkan pada KTT Ambisi Iklim terbaru yang dilaksanakan pada tanggal 12 Desember, banyak komitmen dari para pemimpin yang tidak cukup untuk mengatasi tantangan bersama ini. Tentunya, Uni Eropa, Inggris, dan bahkan beberapa negara-negara kecil yang paling rentan terhadap perubahan iklim sudah memperkuat target pengurangan emisi tahun 2030 mereka secara signifikan. Tapi Amerika Serikat (AS), Jepang, Tiongkok, dan negara-negara penghasil gas rumah kaca lainnya masih harus memperkuat target mereka, sebaiknya jauh sebelum Konferensi Iklim PBB (COP26) di Glasgow yang akan diselenggarakan pada bulan November ini. Mengingat krisis yang kita hadapi, tidak ada alasan untuk menunda atau menolak tindakan tersebut.
Lima tahun lalu, setelah negosiasi yang berlangsung lama dan melelahkan, negara-negara di dunia menandatangani perjanjian iklim Paris. Hal ini adalah salah satu pencapaian terbesar diplomasi multilateral dalam beberapa tahun belakangan, tapi pencapaian ini tidak boleh disia-siakan. Tanpa komitmen untuk melakukan tindakan yang lebih besar, maka warisan dari perjanjian iklim Paris ini terancam menjadi sia-sia. 
Peristiwa-peristiwa yang terjadi selama lima tahun terakhir sudah menciptakan kondisi geopolitik yang tidak bisa dikenali bagi mereka yang menandatangani perjanjian iklim Paris. Ketika itu, kata-kata seperti "virus corona" atau "Brexit" tidak dikenal; sementara kata-kata tersebut kini mendapatkan perhatian utama para pengambil kebijakan dan para kepala negara dan pemerintahan di seluruh dunia.
Tapi kita tidak bisa membiarkan perkembangan-perkembangan ini menghalangi tindakan iklim yang semakin diperlukan, khususnya pendanaan iklim. Lebih dari sepuluh tahun lalu, negara-negara terkaya di dunia berjanji akan memobilisasi $100 miliar per tahun hingga tahun 2020 untuk membantu negara-negara yang lebih miskin melakukan upaya-upaya adaptasi dan mitigasi iklim. Tenggat waktu pelaksanaan janji itu sudah berlalu, dan kini negara-negara tersebut belum ada yang memenuhi janji mereka.
Subscribe to Project Syndicate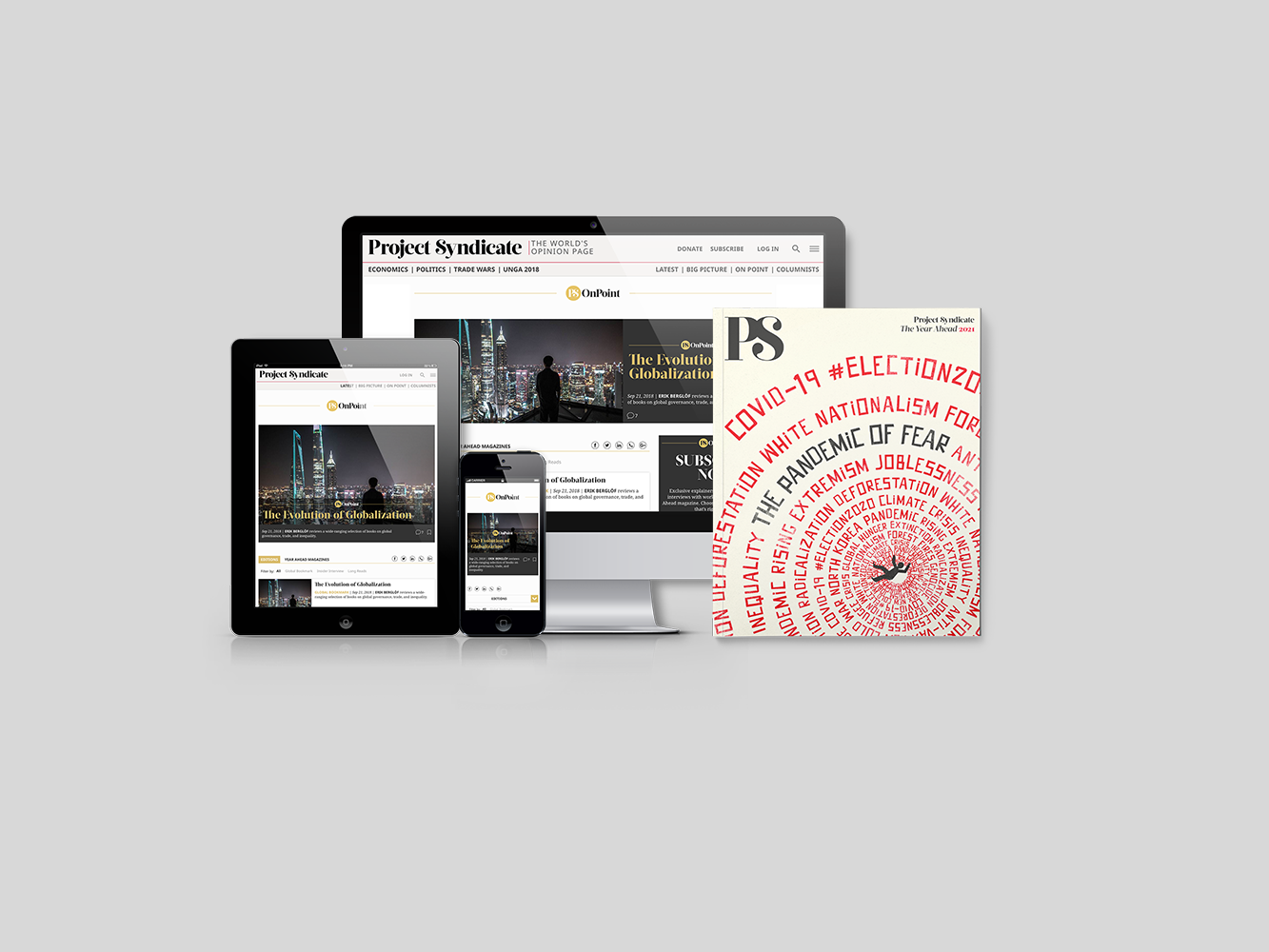 Subscribe to Project Syndicate
Enjoy unlimited access to the ideas and opinions of the world's leading thinkers, including weekly long reads, book reviews, and interviews; The Year Ahead annual print magazine; the complete PS archive; and more – All for less than $9 a month.
Tapi, masih ada harapan. Saya senang bahwa Presiden terpilih AS Joe Biden sudah menegaskan komitmennya untuk kembali bergabung dengan perjanjian iklim Paris ketika ia sudah menjabat. Kepemimpinan AS sangat diperlukan setelah kerusakan yang terjadi selama empat tahun di bawah kepemimpinan Donald Trump. Pembayaran sebesar $2 miliar untuk Green Climate Fund oleh AS sebagai bagian dari pemenuhan  komitmen sebesar $100 miliar akan menjadi sebuah pelengkap yang konkret terhadap bergabungnya kembali AS ke perjanjian iklim Paris. Dana itu sudah dijanjikan pada masa kepemimpinan Barack Obama, jadi tidak ada alasan untuk tidak menyalurkan dana tersebut dari Kementerian Keuangan AS.
Sementara itu, negara-negara kaya lain tidak boleh menggunakan sorotan terhadap AS sebagai alibi untuk mengingkari komitmen mereka sendiri. Kanselir Jerman Angela Merkel baru-baru ini mengumumkan bahwa ia akan memulai sebuah proses internasional yang baru mengenai keuangan iklim pada tahun depan, yang merupakan sebuah pernyataan niat yang sangat baik. Tapi pengalaman masa lalu menunjukkan bahwa kita tidak bisa bergantung pada retorika saja.  
Selain itu, semua negara pada tahun 2021 harus memberikan bukti nyata bahwa mereka melakukan upaya untuk meninjau dan mencari cara untuk meningkatkan ambisi kontribusi yang ditentukan masing­-masing negara, yang merupakan instrumen sukarela negara-negara yang menandatangani perjanjian iklim Paris untuk melaksanakan komitmen mereka. 
Solidaritas dan keadilan adalah inti dari perjanjian Iklim Paris dan Tujuan Pembangunan Berkelanjutan PBB, yang juga disetujui pada tahun 2015. Prinsip-prinsip ini, dan tanggung jawab yang menyertainya, sangat penting ketika kita merencanakan pemulihan yang berkelanjutan dari guncangan COVID-19.     
Kenyataannya adalah kita sudah membuang banyak waktu selama lima tahun setelah perjanjian iklim Paris. Kebijakan-kebijakan yang diperlukan untuk mengurangi emisi – termasuk mengakhiri subsidi bahan bakar fosil, harga karbon yang berarti, dan investasi energi terbarukan – belum dilakukan secara terus-menerus, konsisten, dan terkoordinasi. Tapi krisis iklim, sama seperti COVID-19, tidak peduli dengan batas negara dan kedaulatan nasional.
Meskipun fokus perhatian memang sudah tepat diberikan pada virus ini, dunia juga sudah menyaksikan fenomena cuaca yang lebih ekstrem, mulai dari kebakaran hutan di Australia dan California hingga badai yang paling buruk dalam sejarah di Teluk Benggala, yang memaksa dua juta orang mengungsi dari rumah mereka. Kita sudah sangat sadar akan kerentanan umat manusia dan betapa terhubungnya nasib kita, walaupun berbeda negara dan generasi.
Seiring bergulirnya waktu dari perjanjian iklim Paris hingga tahun 2030, para pemimpin global, dunia usaha, dan warga negara harus bersedia dinilai berdasarkan tindakan (yang mereka ambil atau tidak ambil) saat ini. Baik keturunan kita maupun bumi tidak akan lagi menoleransi pemikiran jangka pendek yang egois.