La victoria de Deng Xiaoping
NUEVA YORK – El masivo movimiento de protesta que estalló en China en la primavera de 1989, centrado (pero no confinado) en la Plaza Tiananmen de Beijing, parece haber sido una revuelta anticomunista fracasada. Mientras se desarrollaba la brutal represión de los días 3 y 4 de junio y después, Europa central ganaba libertades políticas; primero en Polonia y Hungría, y luego en Alemania Oriental, Checoslovaquia, Bulgaria y (en forma violenta y bastante antidemocrática) en Rumania. Menos de dos años después, tras la súbita apertura de las reformas de Mikhail Gorbachev, la Unión Soviética colapsaba.
Estas revoluciones democráticas siguieron a otras revueltas que unos años antes habían exigido "poder para el pueblo" en el noreste y sudeste de Asia. Fueron tiempos felices para estar vivo. Francis Fukuyama no era el único estadounidense que creía que la democracia liberal había triunfado para siempre. No había alternativa a lo que en todas partes se veía como la simbiosis natural entre el capitalismo y la sociedad abierta. Sólo podían existir juntos. En cuanto las clases medias tuvieran libertad económica, inevitablemente seguiría la democracia auténtica.
Había en aquel momento tal sensación de triunfo liberal post Guerra Fría que muchos países occidentales, especialmente Estados Unidos, consideraron que ya no era necesaria mucha regulación estatal que contuviera los espíritus animales de la libre empresa. Y diversos evangelistas del neoliberalismo llevaron ese mismo mensaje a la Europa poscomunista.
China parecía la excepción. Amén de reductos como Cuba y Corea del Norte, fue el único lugar donde prevaleció el régimen comunista: el Partido Comunista de China la siguió gobernando. Pero ¿fue realmente una victoria para el comunismo? En realidad, lo que surgió intacto de la masacre de estudiantes y otros ciudadanos indefensos no fue el comunismo, sino el capitalismo autoritario, en la versión de Deng Xiaoping.
Occidente había elogiado a Deng, por renunciar a décadas de aislamiento maoísta y abrir China a la economía mundial. Liberó la empresa capitalista con aquello de "que algunos se enriquezcan primero", frase que se difundió en la forma "enriquecerse es glorioso". Esa era la ideología que había que defender de los estudiantes que protestaban contra la corrupción y exigían reformas políticas. Por eso para aplastar la revuelta se usaron tanques del Ejército Popular de Liberación. Fue una respuesta brutal, pero como dijo uno de los líderes del Partido: "En cuanto al temor de que los extranjeros dejen de invertir, no es algo que me preocupe. Los capitalistas extranjeros quieren ganar dinero, y nunca abandonarán un gran mercado mundial como China".
China jamás volvió la vista atrás (en sentido literal y figurado, porque los hechos del 3 y 4 de junio son innombrables). La economía pronto prosperó; y las clases urbanas educadas de las que había salido la mayoría de los estudiantes que protestaron en 1989 recibieron grandes beneficios. Se les ofreció más o menos el mismo trato que a los ciudadanos más pudientes de Singapur, o incluso Japón (aunque ninguno de estos países es una dictadura): no se metan en política, no cuestionen la autoridad del Estado de partido único, y nosotros crearemos las condiciones para que ustedes se enriquezcan.
Subscribe now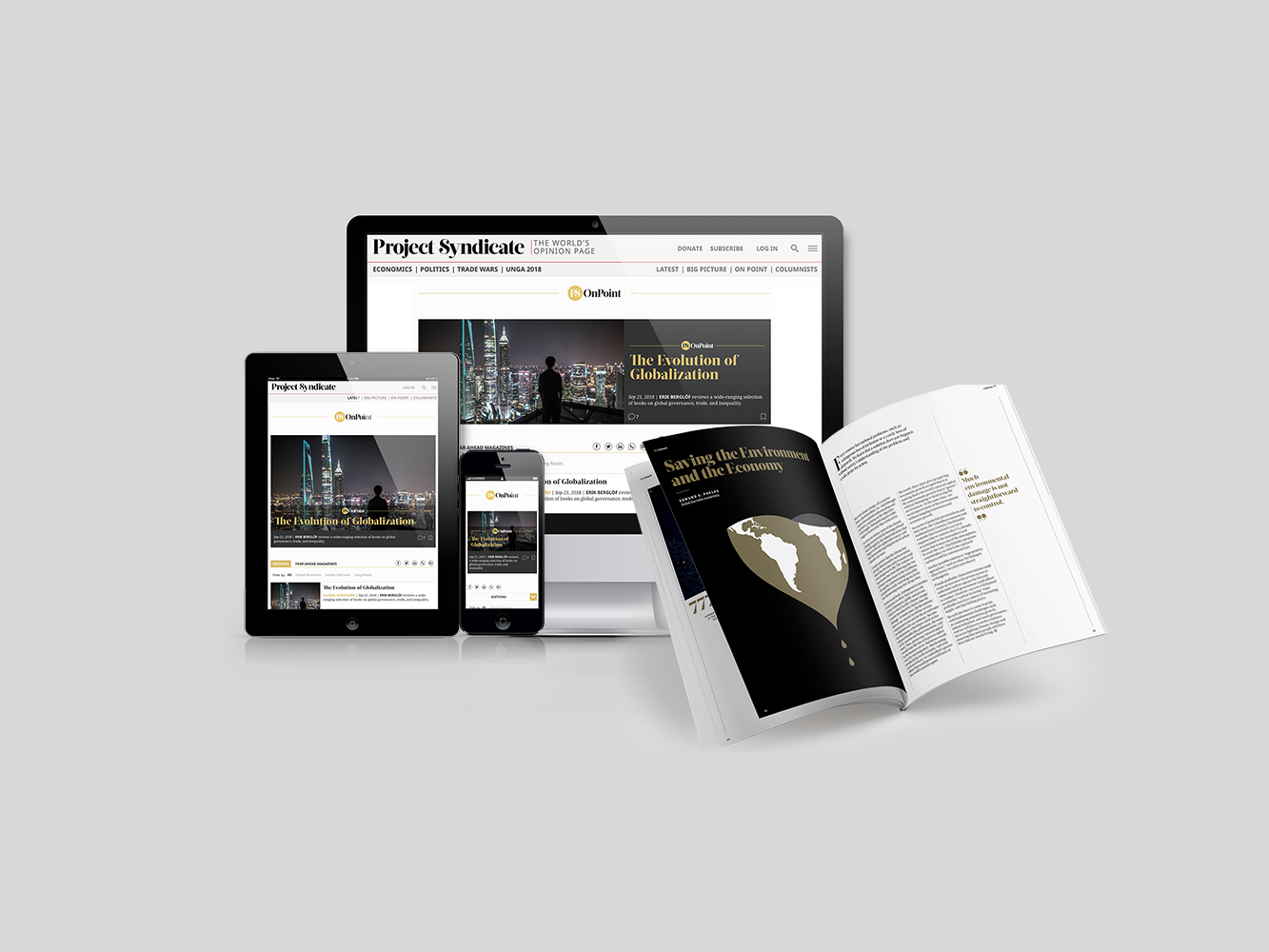 Subscribe now
Get unlimited access to OnPoint, the Big Picture, and the entire PS archive of more than 14,000 commentaries, plus our annual magazine, for less than $2 a week.
Incluso los jóvenes chinos instruidos hoy tienen escaso o nulo conocimiento de lo que pasó hace treinta años. Y cuando un extranjero menciona el tema, los que sí saben suelen reaccionar con un nacionalismo irritable, como si hablar de eso fuera señal de estar en contra de China. Uno sospecha que esta actitud defensiva es resultado de la mala conciencia: mucha gente se benefició con un acuerdo miserable.
En 2001, un año después de la llegada al poder de Vladimir Putin en Rusia, viajé de Beijing a Moscú y escribí un artículo donde comparé favorablemente a Rusia con China, ya que di por sentado que el primer país iba camino de convertirse en una democracia abierta. Me equivoqué. En realidad, Rusia se convirtió en algo más parecido a la China de Deng Xiaoping, aunque en una versión menos exitosa. Algunos se han vuelto inmensamente ricos; hay partes de Moscú que dan la impresión de una nueva edad dorada.
Algo similar sucedió en los países centroeuropeos. El primer ministro de Hungría, Viktor Orbán, ha sido el más ruidoso ideólogo de la "democracia iliberal", un sistema de dominio opresivo de un solo partido que aun así permite al capitalismo seguir prosperando. Al parecer, los demagogos populistas de derecha de Europa occidental, e incluso de Estados Unidos, querrían seguir este ejemplo. Como Donald Trump, son todos en mayor o menor medida admiradores de Putin sin reservas.
Pero nadie pensó que las cosas serían así. Se dio demasiado por sentado (especialmente en Estados Unidos, pero también en la mayoría de los otros países occidentales) que la democracia liberal y el capitalismo eran inseparables. Ahora sabemos que no es así. Es perfectamente posible ser un empresario rico, o incluso un consumidor de clase media pudiente, en un Estado unipartidista que reprime las libertades políticas.
Tendríamos que haberlo sabido. Singapur mostraba un ejemplo perfecto de capitalismo autoritario, pero nadie le prestó atención, porque Singapur era demasiado pequeño, o porque "a los asiáticos no les interesa la democracia" (algo que los gobernantes singapurenses no han dejado de señalar). Pero el movimiento de protesta chino de 1989 demostró que no era así. Los estudiantes de la Plaza Tiananmen estaban muy interesados en conseguir reformas democráticas que garantizaran la libertad de expresión y de reunión.
Lo que sucedió tras el aplastamiento de las protestas en China señala otra verdad. China no fue ninguna excepción en 1989. Después de eso, el capitalismo autoritario se ha convertido en un modelo atractivo para autócratas de todo el mundo, incluso en países que hace treinta años consiguieron librarse del yugo comunista. Los chinos sólo se adelantaron.
Traducción: Esteban Flamini