Jak mohou velké finance rozšiřovat trvalou udržitelnost
EAGLE RIVER, ALJAŠKA – Řešení stále se zhoršující klimatické krize bude vyžadovat největší trvalý pohyb kapitálu v dějinách. Kvůli přesunu na nízkouhlíkovou ekonomiku je potřeba v příštích 20-30 letech investovat nejméně 100 bilionů dolarů, přičemž další investice v objemu 3-4 bilionů dolarů ročně jsou zapotřebí k dosažení cílů trvale udržitelného rozvoje do roku 2030 a ke stabilizaci světových oceánů.
Mobilizace těchto obrovských částek a jejich efektivní investování je plně v možnostech globální ekonomiky a stávajících finančních trhů, ale bude vyžadovat zásadní změny ve fungování těchto trhů. Zejména budou tradiční finanční instituce potřebovat pomoc při poskytování zdrojů správným projektům, zjednodušování podoby a sjednávání transakcí a výběru kapitálu potřebného k jejich financování.
Mnohé nápady trvalé udržitelnosti existují jen v malém měřítku, což zčásti odráží podstatu inovací, kdy se nápady nejprve rozvíjejí a testují a teprve v případě úspěchu se nakonec kopírují. Kvůli propasti mezi těmi, kdo vyvíjejí projekty trvalé udržitelnosti, a světem tradičních financí nelze jednoznačně stanovit měřítko takových iniciativ.
Když to trochu zjednodušíme, stoupenci trvalé udržitelnosti se mohou k velkým finančním společnostem stavět podezíravě kvůli tomu, že v minulosti financovaly trvale neudržitelné obory. Naopak investoři se mohou mít na pozoru před idealistickými přístupy, které ignorují základní realitu, a o malé transakce nemusí mít zájem.
Jak můžeme navzdory tomuto nesouladu pozvednout trvale udržitelné projekty z malých investic do pásma přesahujícího objem 100 milionů dolarů, kdy už začnou lákat velké finanční firmy, a tím i biliony dolarů potřebné ke změně v globálním měřítku?
Nezbytné jsou zejména tři kroky. Za prvé by se měly použít sekuritizační metody, které by spojily mnoho menších projektů do jediného. Ten by měl mít natolik velkou kritickou hmotnost, aby byl důležitý. Sekuritizace si v letech 2007-2008 získala špatné jméno kvůli podílu na rozdmýchání krize podřadných hypoték, která přivedla rozvinutý svět na pokraj finanční zkázy. Při správném řízení však společné financování mnoha projektů snižuje riziko, protože pravděpodobnost, že všichni budou mít podobné finanční a provozní problémy současně, je nízká. Má-li však výsledný celek zajímat investory, musí mít četné menší projekty společné charakteristiky, aby se daly spojit. To nelze učinit dodatečně.
Investing in Health for All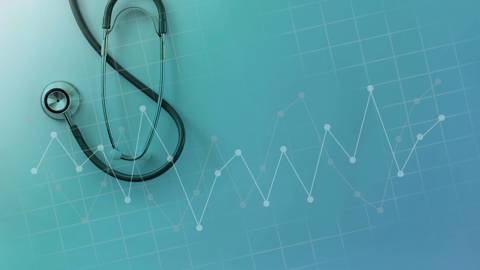 PS Events: Investing in Health for All
Register now for our next virtual event, Investing in Health for All, organized by the European Investment Bank and World Health Organization, where global experts will consider what lessons the COVID-19 pandemic and other recent crises offer for confronting public health challenges in the years ahead.
Například potřebujeme vyvinout společné podmínky pro fondy podobných aktiv, jak už se to děje na americkém trhu rezidenčních solárních panelů. Poté musíme vysvětlit základy sekuritizace většímu počtu potenciálních inovátorů prostřednictvím regionálních konferencí, které svedou dohromady finančníky a developery trvale udržitelných projektů.
Za druhé musíme snížit složitost klíčových podmínek transakcí a usnadnit navrhování a sjednávání konkrétní podoby nástrojů používaných při investicích do trvale udržitelných projektů. Na zavedených finančních trzích je kopírování důležitých součástí předešlých úspěšných projektů mnohem snazší, než když každá transakce začíná od píky. Tento přístup funguje, protože řadu podmínek u následných projektů už klíčoví finanční hráči dříve akceptovali.
Proto je klíčové zviditelňovat úspěšné inovace investorům. Za tímto účelem bychom měli zřídit jakési vysoce prestižní opensourcové "zúčtovací centrum" předchozích trvale udržitelných projektů, které budou zahrnovat jak úspěšně financované projekty, tak i projekty, které selhaly. Toto centrum by se podobalo mnoha stávajícím databázím finančního sektoru, ale bylo by k dispozici bezplatně a s dohledem důvěryhodné třetí strany, která by mu zajistila přesnost.
Za třetí je zapotřebí rozšířit a zprůhlednit rozsah zdrojů financování pro trvale udržitelné projekty. Protože investice do trvalé udržitelnosti mohou podle historických měřítek finančních trhů nabízet nižší výnosy, tradiční praxe alokace aktiv na pozadí "efektivních trhů" by ukazovala nižší atraktivitu. Historická hodnocení však dostatečně nezohledňují explozivně rostoucí obor investic se společenským a environmentálním dopadem ("impact investing"), který pracuje s odlišnými prahy výnosů i času a dnes obsahuje aktiva v objemu 2,5 bilionu dolarů. Sekuritizace tranší různých druhů dopadových investic by se se mohla stát přelomovým bodem financování trvalé udržitelnosti.
Dávalo by proto smysl vytvořit opensourcovou databázi investorského vkusu – podobnou projektové databázi zmíněnou výše –, v níž budou moci vyhledávat inovátoři a tvůrci nových trvale udržitelných projektů. To by usnadnilo identifikaci – kapitálovou, úvěrovou či hybridní – investorů, kteří by mohli mít zájem o financování. Databáze by mohla sídlit v některé organizaci typu Mezinárodní finanční korporace, Organizace spojených národů nebo Globální sítě dopadového investování.
Existují povzbudivé precedenty. Trh se zelenými dluhopisy započal před více než deseti lety a celkový objem emisí by už letos mohl dosáhnout 1 bilionu dolarů. Konference OSN o změnách klimatu (COP26) v Glasgowě se loni v listopadu zúčastnila převážná část finančního světa. A Glasgowské finanční alianci za čistou nulu (GFANZ) se pod vedením zvláštního vyslance OSN Marka Carneyho podařilo získat závazky klimatických financí ve výši 130 bilionů dolarů.
V roce 1983 založil Muhammad Yunus banku Grameen, která poskytovala bankovní služby, a zejména půjčky jednotlivcům (převážně ženám) považovaným do té doby za "neúvěrovatelné". Když Yunus získal v roce 2006 Nobelovu cenu míru, staly se už "mikroúvěry" celosvětovým jevem a do sekuritizace těchto úvěrů byly zapojené i tradiční finanční instituce.
Finanční revoluce, kterou Yunus odstartoval, proměnila oblast drobných úvěrů, zjednodušila strukturu těchto transakcí a začala využívat nový zdroj investičního kapitálu. Chtějí-li kapitálové trhy a jejich velcí hráči pomoci řešit dnešní existenční problémy trvalé udržitelnosti, musí být ještě inovativnější a otevřít dveře netradičním, ba přímo disruptivním hlasům a myšlenkám.
Z angličtiny přeložil Jiří Kobělka