La nueva ventaja de Asia Oriental
SINGAPUR – Las cantidades de muertes no mienten, la disparidad más llamativa en las defunciones por la COVID-19 hasta la fecha se dio entre los países de Asia Oriental —donde la cifra total de muertes por millón de habitantes está sistemáticamente por debajo de diez— y Occidente, donde son cientos. Por ejemplo, Japón informó hasta el momento 7,8 muertes por millón, seguido por Corea del Sur (5,8), Singapur (4,6), China (3,2) y, el más extraordinario de todos, Vietnam, con cero muertes. Por el contrario, Bélgica ha confirmado hasta el momento 846 muertes por millón y el Reino Unido tiene 669, seguidos por España (608), Italia (580) y Estados Unidos (429).
¿Cómo se explica esta asombrosa diferencia? Las respuestas son complicadas, pero destacan tres posibles explicaciones. En primer lugar, ninguno de los estados de Asia Oriental cree «haber llegado», ni que hablar de alcanzar «el fin de la historia» en el cual consideran que sus sociedades son la apoteosis de las posibilidades humanas. En segundo lugar, hace mucho que los países de Asia Oriental invierten en fortalecer las instituciones gubernamentales en vez de debilitarlas, y esto está dando resultados. En tercer lugar, el espectacular crecimiento de China presenta a sus vecinos en la región tanto oportunidades como desafíos.
Siempre es peligroso simplificar excesivamente, sin embargo, la evidencia muestra que mientras los europeos tienden a creer en la seguridad social a cargo del Estado, los asiáticos orientales creen que la vida conlleva esfuerzo y sacrificio. El presidente francés Emmanuel Macron está luchando para revisar el sistema de pensiones de su país y disminuir los beneficios jubilatorios, para lograr reducciones muy necesarias en los déficits presupuestarios. El resultado fue una Francia convulsionada durante meses por las protestas de los «chalecos amarillos». Pero cuando Corea del Sur enfrentó una crisis financiera mucho más grave en 1997-98, las ancianas donaron joyas al Banco Central para colaborar.
Los asiáticos orientales son conscientes de que a sus sociedades les ha ido bien en las últimas décadas, pero la adaptación constante y el ajuste a un mundo rápidamente cambiante siguen siendo la norma —incluso en Japón— y las enormes inversiones en las instituciones públicas han ayudado a esos países a lograrlo.
En esto, el contraste con EE. UU. no podría ser más marcado. Desde que el presidente Ronald Reagan hizo la famosa declaración en su discurso inaugural de 1981 de que «el gobierno no es la solución a nuestro problema, el gobierno es el problema», la propia frase «buen gobierno» es un oxímoron en ese país. Vimos nuevamente las consecuencias de esta forma de pensar en las últimas semanas con el debilitamiento incluso de instituciones mundialmente respetadas como la Administración Federal de Aviación de EE. UU., la Administración de Alimentos y Medicamentos de EE. UU. y los Centros para el Control y Prevención de Enfermedades de EE. UU. Incluso hoy, mientras Estados Unidos enfrenta múltiples crisis, ningún líder estadounidense importante se atreve a decir lo obvio: «El gobierno es la solución».
La sociedades de Asia oriental, por otra parte, siguen creyendo intensa y profundamente en el buen gobierno, lo que refleja el tradicional respeto asiático por las instituciones de autoridad. La respuesta espectacularmente eficaz de Vietnam ante la pandemia, por ejemplo, se puede atribuir no solo a uno de los gobiernos más disciplinados del mundo, sino también a inversiones acertadas en el sistema sanitario. Entre 2000 y 2016, el gasto per cápita en salud pública aumentó en promedio el 9 % anual. Esto le permitió a Vietnam establecer un centro nacional de operaciones para emergencias de salud pública tras la epidemia del SRAS de 2002-03.
Subscribe to Project Syndicate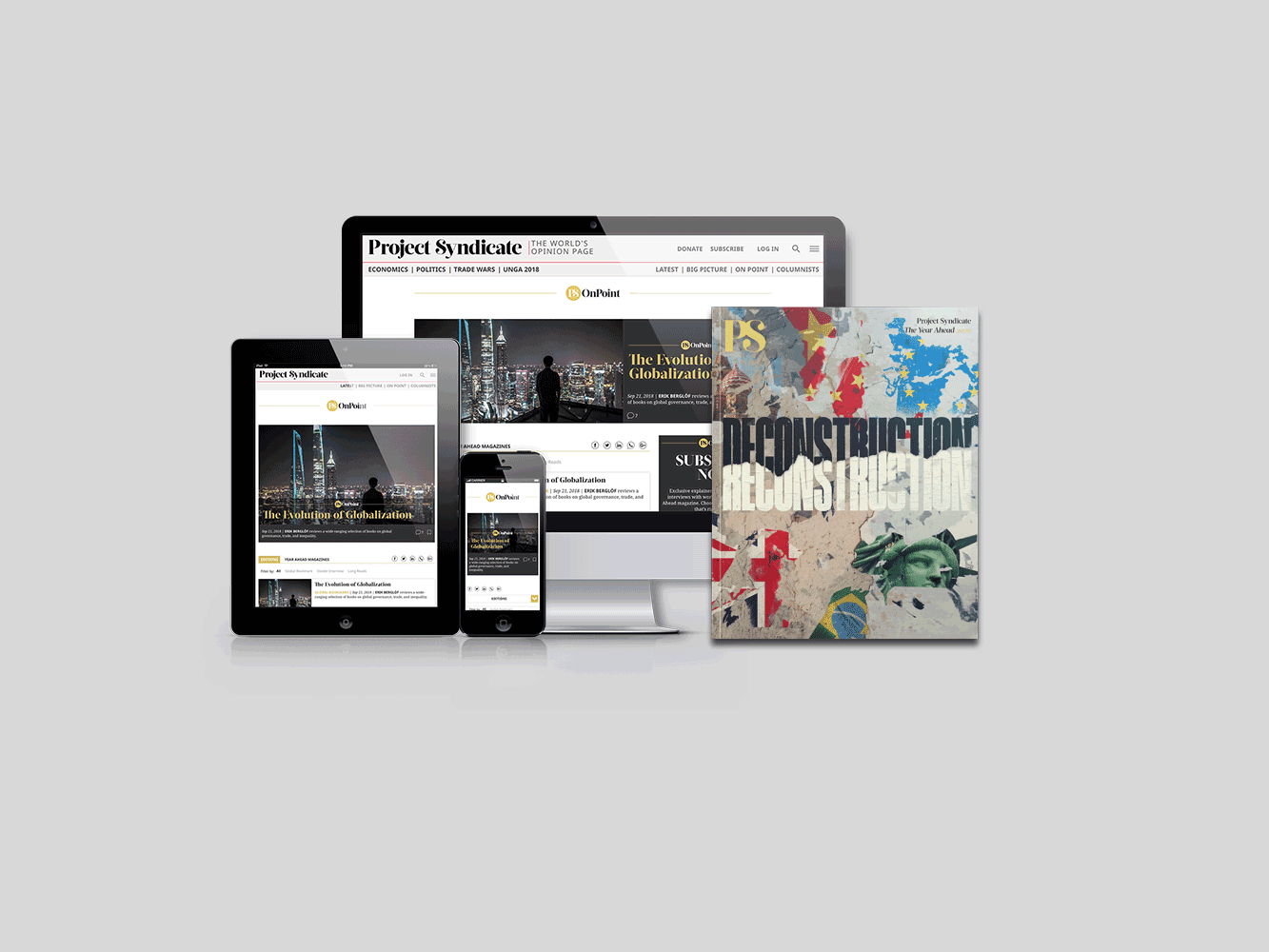 Subscribe to Project Syndicate
Enjoy unlimited access to the ideas and opinions of the world's leading thinkers, including weekly long reads, book reviews, and interviews; The Year Ahead annual print magazine; the complete PS archive; and more – all for less than $2 a week.
El historial vietnamita resulta aún más sorprendente cuando se considera su limitado punto de partida. Cuando terminó la guerra fría hace tres décadas y Vietnam finalmente dejó de participar en conflictos bélicos después de casi 45 años de contiendas prácticamente ininterrumpidas, tenía una de las poblaciones más pobres del mundo; pero copió el modelo económico chino y se abrió al comercio y la inversión extranjera, con lo que logró convertirse luego en una de las economías con mayor crecimiento del planeta.
Como señaló el por entonces presidente del Banco Mundial Jim Yong Kim en 2016, la tasa de crecimiento promedio anual de Vietnam, de casi el 7 % durante los 25 años anteriores, permitió al país «dar el salto hasta el nivel de ingresos medios en una sola generación». Y durante ese mismo período, destacó Kim, Vietnam se las ingenió para alcanzar «el logro especialmente destacable» de reducir la extrema pobreza del 50 % al 3 %.
El éxito del país no se dio en forma aislada, después de colapso de la Unión Soviética, Vietnam se integró a muchos de los cuerpos regionales existentes en Asia Oriental, incluida la Asociación de Naciones del Sureste Asiático (ASEAN) y el Foro de Cooperación Económica Asia-Pacífico (APEC). Allí aprendió rápidamente de sus vecinos, China incluida. Más recientemente, Vietnam se unió al Tratado Integral y Progresista de Asociación Transpacífico, un acuerdo comercial de 11 países.
El espectacular resurgimiento chino naturalmente elevó la inseguridad vietnamita, dado que ambos vecinos combatieron hace muy poco, en 1979. Pero, en vez de paralizar a los responsables de las políticas vietnamitas, esa inseguridad impulsó un sentido de disciplina y vigilancia estratégicas que contribuyó al extraordinario desempeño del país durante la pandemia. El ascenso de China tuvo un efecto que impulsó de manera similar a algunos de sus otros vecinos, entre ellos Japón y Corea del Sur.
El primer ministro de Singapur, Lee Hsien Loong, ha citado a menudo el mantra del ex director ejecutivo de Intel, Andy Grove: «Solo los paranoicos sobreviven». La paranoia suele ser una emoción negativa, pero también puede disparar un poderoso impulso por luchar y sobrevivir. Una determinación profunda para luchar contra grandes dificultades puede explicar por qué Asia Oriental hasta ahora respondió mucho mejor que la mayor parte de Occidente ante la pandemia. Y si las economías de la región también se recuperan más rápidamente, pueden ofrecer un rayo de esperanza a un mundo que se ahoga en pesimismo.
Traducción al español por www.Ant-Translation.com