Konec nového normálu?
WASHINGTON – Právě když představu, že se západní ekonomiky usazují do "nového normálu" nízkého růstu, přijal hlavní proud, začaly se objevovat pochybnosti o její další relevanci. Svět možná míří spíš k ekonomické a finanční křižovatce a směr, kterým se vydá, bude záviset na klíčových politických rozhodnutích.
V prvních dnech roku 2009 neměl "nový normál" v hledáčku téměř nikdo. Samozřejmě, globální finanční krize, která propukla několik měsíců před tím, vyvolala rozvrat ve světovém hospodářství a způsobila smrštění výstupu, vzestup nezaměstnanosti a kolaps obchodu. Narušení funkčnosti bylo zjevné i v těch nejstabilnějších a nejdůmyslnějších segmentech finančních trhů.
Většinu lidí však instinkt vedl k výkladu šoku jako dočasného a vratného vychýlení – výkyvu ve tvaru V, charakteristického strmým propadem a svižným zotavením. Vždyť krize neměla kořeny v zemích rozvíjejících se trhů, kde převažují strukturální a sekulární síly, nýbrž ve vyspělých ekonomikách, které jsou zvyklé hospodářské cykly vyrovnávat.
Někteří pozorovatelé už si ale všímali známek toho, že tento šok se projeví jako závažnější a vyspělé ekonomiky se ocitnou v pasti frustrující a neobvyklé trajektorie dlouhodobě nízkého růstu. V květnu 2009 jsme s kolegy z PIMCO tuto hypotézu, pod názvem "nový normál," představili veřejnosti.
Našemu pojetí se v akademických a politických kruzích dostalo dosti ledového přijetí – což byla pochopitelná reakce, vzhledem k silnému návyku přemýšlet a jednat cyklicky. Málokdo byl připraven připustit, že vyspělé ekonomiky vsadily krk na chybný růstový model, natož že by u rozvíjejících se ekonomik měly hledat poučení ohledně strukturálních překážek růstu, včetně dluhových převisů a přílišných nerovností.
Jenže ekonomika se neodrážela zpět. Právě naopak, nejenže roky přetrvává pomalý růst a vysoká nezaměstnanost, ale zhoršila se i trojkombinace nerovností (příjmů, bohatství a příležitostí). Důsledky přesáhly ekonomiku a finančnictví a napjaly regionální politická uspořádání, vyostřily kazy ve fungování národní politiky a přiživily vzestup stran a hnutí zaměřených proti zavedeným pořádkům.
PS 2022 Reader Survey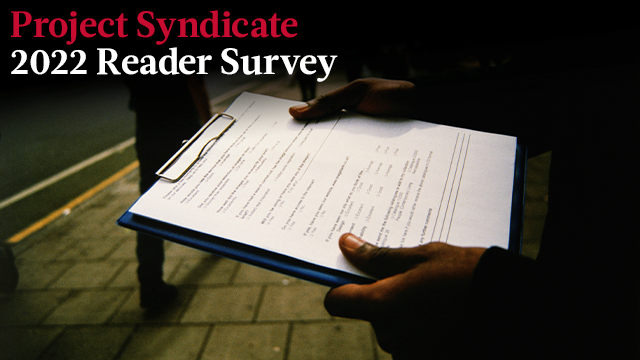 PS 2022 Reader Survey
There are exciting changes coming to PS, and we want to make sure they reflect your needs and preferences. Share your feedback today to help us to deliver the best possible experience to readers like you.
Čekání na oživení ve tvaru V bylo čím dál těžší ospravedlnit, a tak si "nový normál" konečně získal všeobecné uznání. Dostal přitom několik nových nálepek. Generální ředitelka Mezinárodního měnového fondu Christine Lagardeová varovala v říjnu 2014, že vyspělé ekonomiky čelí "nové prostřednosti". Bývalý ministr financí USA Larry Summers předpověděl éru "sekulární stagnace".
Dnes už není neobvyklé říct, že by Západ mohl po neobvykle vleklou dobu vězet v poloze ustálené na nízké růstové úrovni. Jak ovšem vysvětluji ve své nové knize The Only Game in Town s podtitulem Centrální banky, nestabilita a jak předejít dalšímu kolapsu, tento ustálený stav rozhoupávají vnitřní pnutí a nesoulady, společně s nadměrným spoléháním na měnovou politiku.
Za situace, kdy rostou finanční bubliny, proměňuje se podstata finančního rizika, zhoršuje se nerovnost a nadále získávají na síle netradiční – a v některých případech extrémní – politické síly, zklidňující vliv nekonvenční měnové politiky se napíná až k prasknutí. Vyhlídka, že takové politiky udrží motory ekonomiky v chodu, byť jen na nízkých obrátkách, se jeví čím dál matnější. Spíš se zdá, že světová ekonomika míří k další křižovatce, na niž dospěje, očekávám, během příštích tří let.
Nemusí to být špatná věc. Pustí-li se tvůrci politik do realizace komplexnější reakce, dokážou své ekonomiky dostat na stabilnější a úspěšnější stezku vysokého inkluzivního růstu, klesající nerovnosti a opravdové finanční stability. Taková politická reakce by musela zahrnovat prorůstové strukturální reformy (například vyšší infrastrukturní investice, důkladnou revizi daní a vybavení pracovních sil novými nástroji), pohotovější fiskální politiku, úlevu pro ohniska předluženosti a lepší globální koordinaci. Společně s technologickými inovacemi a nasazením nevyužitých firemních peněz by to mohlo uvolnit produktivní kapacitu, zajistit rychlejší a inkluzivnější růst a zároveň potvrdit ceny aktiv, které jsou dnes uměle zvýšené.
Alternativní cesta, na niž by svět vytlačila pokračující politická dysfunkčnost, vede přes houštinu provinčních a nekoordinovaných politik k ekonomické recesi, vyšší nerovnosti a vážné finanční nestabilitě. Kromě škod na ekonomickém blahobytu generace současné i budoucích by takový výsledek podkopal sociální a politickou soudržnost.
Na kterou z těchto dvou cest se svět vydá, není nijak předurčeno. Za současného stavu je skutečně frustrujícím způsobem nemožné volbu předvídat. Nadcházející měsíce, během nichž budou tvůrci politik vystaveni sílící finanční volatilitě, nám však napoví, jak se věci vyvinou.
Existuje naděje, že ukážou na systematičtější – a tedy efektivnější – politický přístup. Existuje ale také obava, že se politikám odklon od nadměrného spoléhání na centrální banky nepodaří a začnou se ohlížet za novým normálem, se všemi jeho omezeními a frustracemi, jako za obdobím relativního klidu a blahobytu.
Z angličtiny přeložil David Daduč