Pomsta prekariátu
TURÍN – Před pandemií covidu-19 se mělo za to, že úloha pracujících s nízkou kvalifikací v ekonomice upadá. Na digitálně rozrušovaných trzích práce, kde se na vrcholu sluní nóbl profese v oblastech vědy, technologií, techniky a matematiky, se daří jen vysoce kvalifikovaným profesionálům. Ti, jejichž pracovní místa ohrožují nové technologie, jsou odsouzeni k prekérním dohodám, propouštění, společenskému propadu a uvadajícím životním úrovním.
Pandemie tento výklad zčásti vyvrátila, když odhalila, kteří pracující jsou skutečně nepostradatelní. Ukazuje se, že stále nemáme dobrou technologickou náhradu za popeláře, prodavače, pracovníky v technických službách či rozvozu jídel a řidiče nákladních vozů a autobusů, kteří během nejtemnějších dní krize drželi hospodářství v chodu. Tito pracující v mnoha případech vykonávají úkony, které vyžadují situační přizpůsobivost a fyzické schopnosti, které nelze snadno naprogramovat do softwaru a napodobit pomocí robota.
Skutečnost, že tito nejméně kvalifikovaní pracující odolávají novým technologiím, by neměla překvapovat. Podobný vzorec se uplatnil i v dřívějších průmyslových revolucích. Pracující lidé jsou obvykle dál zapotřebí přinejmenším k dohledu nad stroji, k jejich údržbě či k doplňujícím úkonům. V mnoha případech přitom sehrávají klíčovou úlohu v disruptivních modelech podnikání dané éry. Výzvou odjakživa bylo zacelit trhlinu mezi společenskou hodnotou, již tito pracující vytvářejí, a mzdami, které pobírají.
Pracovní místa vyžadující nízkou kvalifikaci se obvykle považují za ta, jež nové technologie časem převezmou. Většina těchto míst je ale sama vedlejším produktem technického pokroku. Mechanici, elektrikáři, instalatéři a telekomunikační montéři za svá povolání všichni vděčí dřívějším technickým průlomům a právě tito dělníci dnes na celém světě zajišťují správné fungování strojů, elektrických přenosových soustav, rozvodů vody a internetu.
Inovace nemění tradiční pyramidovou strukturu práce, kde hrstka vysoce kvalifikovaných pozic na vrcholu dohlíží na hierarchii méně kvalifikovaných profesí. Technika mění spíš skladbu pyramidy, neboť ji neustále doplňuje novými a důmyslnějšími úkoly a zároveň ty nejrutinnější skrze automatizaci odebírá. Dodnes existují montážní linky, ale práce v továrně plně řízené softwarem a osídlené inteligentními roboty se zcela liší od práce v nejmodernější továrně 50. let minulého století.
Většina dnešních velkých technologických společností z takzvané skupiny Big Tech se za uhlazenou online fasádou opírá o pracující s nízkou kvalifikací. Mediánní plat zaměstnance Amazonu byl v roce 2018 nižší než 30 000 dolarů, což je odrazem toho, co většina zaměstnanců firmy dělá: spravuje inventáře a plní zakázky ve skladech. Totéž platí pro výrobce elektromobilů Tesla, kde mediánní plat v roce 2018 dosáhl asi 56 000 dolarů: zhruba třetina jeho zaměstnanců pracuje u montážních linek. A přestože ve Facebooku medián platu v roce 2018 činil 228 000 dolarů, tato cifra nezahrnuje desítky tisíc chabě placených zaměstnanců na dohodu, na nichž je firma závislá s ohledem na moderování obsahu.
Subscribe to Project Syndicate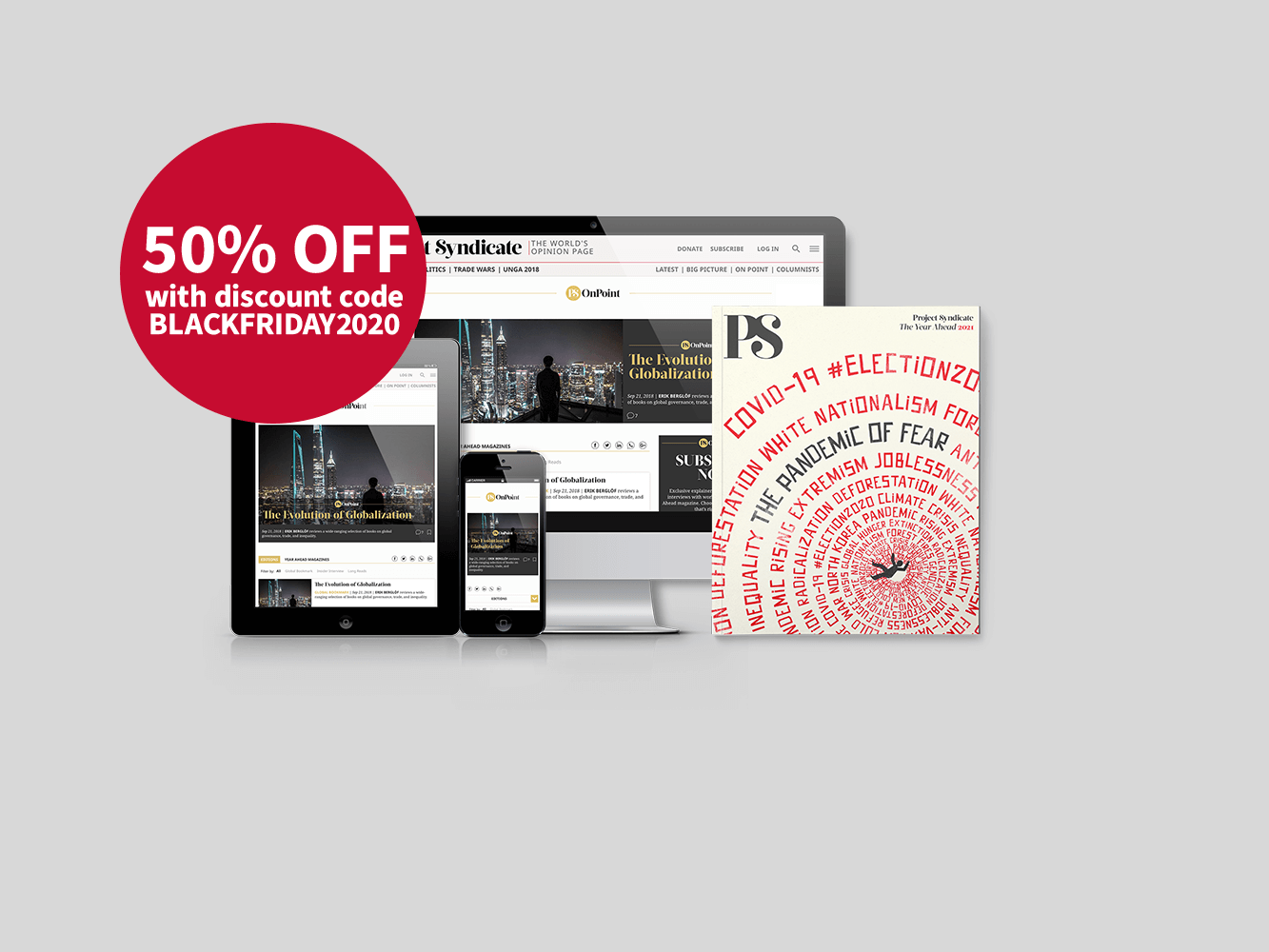 Subscribe to Project Syndicate
Enjoy unlimited access to the ideas and opinions of the world's leading thinkers, including weekly long reads, book reviews, and interviews; The Year Ahead annual print magazine; the complete PS archive; and more – All for less than $9 a month.
Obzvlášť patrné jsou tyto vzorce v zakázkové ekonomice, kde software a algoritmy umožňují platformě (oboustrannému trhu) prodávat služby poskytované reálnými pracujícími. Ať jsou aplikace pro přepravu osob či doručení zboží třeba sebedůmyslnější, společnost by bez svých taxikářů a kurýrů jednoduše nemohla existovat.
Velice často se však s lidmi zaměstnanými na konci hodnotového řetězce ekonomiky platforem zachází jako s pracovní silou druhé kategorie, která ani nedosáhne na úroveň zaměstnaneckého poměru. Na rozdíl od techniků a programátorů, kteří koncipují a aktualizují aplikace, pracují na dohodu s chabou ochranou na pracovišti.
Ani umělá inteligence, do budoucna všeobecně považovaná za hlavní zdroj technologické nezaměstnanosti, by neexistovala bez přispění milionů digitálních dělníků, především v rozvojovém světě, kteří se lopotí u montážních linek datové ekonomiky. Většinu algoritmů strojového učení je nezbytné vycvičit na objemných datových sadách, jež manuálně "čistí" a "značkují" lidé, kteří obsah kategorizují. Aby algoritmus poznal, že snímek auta je skutečně snímek auta, je zpravidla zapotřebí, aby jej nejprve někdo příslušně označil.
Vzhledem k těmto skutečnostem v digitální ekonomice je neomluvitelné přistupovat k nekvalifikovaným pracovním místům jako k místům nekvalitním. Dnešní pracující s "nízkou kvalifikací" sice nemají pokročilé akademické tituly, ale mnozí jsou ve skutečnosti kvalifikovanými techniky, kteří si osvojili určité obory znalostí a postupů. Připustit tento fakt bude zásadní pro opětovné vybudování vyjednávací síly těchto pracujících a vymodelování nové společenské smlouvy.
Odborovým svazům se za tím účelem otevírá příležitost získat zpět vliv a naléhat na spravedlivější zacházení s nejméně kvalifikovanými, včetně zakázkově zaměstnaných, na něž se zhusta jejich radary vůbec nezaměřují. Také velké korporace (nejen v sektoru technologií) ovšem musí přehodnotit, jak posuzují a odměňují přispění pracujících s nízkou kvalifikací. Bude nutný tlak shora i zdola, aby se uzavřela mezera (co do platů i benefitů) mezi těmi na vrcholu a vespod pyramidy.
Konečně vlády musí udělat víc na podporu vzdělávacích potřeb kvalifikovaných techniků, protože v průběhu času se budou vyvíjet i ty nejzákladnější úkony. K udržení kroku s inovacemi je nezbytné si neustále aktualizovat dovednosti s cílem zachovat si schopnost konkurovat na trhu práce. Ve smyslu celkových zdrojů by investice do tohoto segmentu lidského kapitálu měly být podobné jako u kvalifikovaných odborníků, přestože by tyto dvě vzdělávací trajektorie samozřejmě měly být odlišně strukturované.
Pracující s nižším počtem formálních kvalifikací zůstanou ústřední a nepostradatelnou součástí digitální ekonomiky. Riziko, že budou vytlačeni na okraj, jim nehrozí ze strany nových technologií, nýbrž ze strany politických a podnikatelských rozhodnutí.
Z angličtiny přeložil David Daduč