Světlé stránky digitální disrupce
SEATTLE – Technologie se často přeceňují; buď je považujeme za všelék na problémy světa, nebo za neodvratnou kletbu způsobující disrupce a vykořeňující nejzranitelnější. Z historického hlediska však není ani jedna tato charakteristika přesná. Od parního stroje až po osobní počítač platilo a platí, že vynálezy transformují společnost složitými způsoby. Celkově však technologie vždy vytvářely více pracovních míst a ekonomických příležitostí, než kolik jich ničily. Tento trend bude pravděpodobně pokračovat.
Proč jsem tak optimistický? Protože kamkoliv se podívám, tam vedoucí představitelé přizpůsobují své ekonomiky tak, aby zajistili, že technologické změny a automatizace nebudou přítěží, nýbrž výhodou. Jak nedávno poznamenala komise "Pathways for Prosperity" při Oxfordské univerzitě, za předpokladu "optimismu a společného postupu" mohou takzvané hraniční technologie posilovat i nejchudší země.
Velkou část moderních dějin se industrializace tažená exportem a bohatství přírodních zdrojů pokládaly za jediné mechanismy udržení trvalého růstu v rozvojovém světě. Nové technologie a schopnost kombinovat je se starými inovacemi však dnes daly lidem větší slovo při rozhodování o vlastním ekonomickém osudu.
Například služba s názvem Africa Soil Information Service, kterou financuje Nadace Billa a Melindy Gatesových, kombinuje software pro dálkové snímání s daty z otevřených zdrojů, díky čemuž dokáže snížit náklady na mapování půdy o 97%. Drobní zemědělci v Africe tak získali nové nástroje k poučenému rozhodování o své činnosti a díky tomu mohou zvyšovat výnosy plodin a snižovat provozní náklady.
Firma Twiga Foods zase v Keni optimalizuje pomocí technologií svůj nabídkový řetězec tím, že spojuje venkovské pěstitele ovoce a zeleniny s malými a středními prodejci v hlavním městě Nairobi. Činnost firmy Twiga pomáhá farmářům získat přístup na lukrativnější trhy, rozšiřuje nabídku pro spotřebitele a dramaticky snižuje ztráty po sklizni i množství odpadu. Digitální inkluze může být mocnou silou zejména pro ženy. Go-Jek, služba sdílení přepravy a doručování potravin v Indonésii, zvýšila příjmy řidičů v průměru o 44% a současně vůbec poprvé propojila mnohé dodavatele, jimiž jsou obvykle ženy, s bankovními službami.
Plné využití transformativního potenciálu technologií bude samozřejmě vyžadovat, abychom investovali více peněz do lidí, zejména do žen a dětí. Jak tvrdíme v letošní zprávě nadace Gatesových s názvem Goalkeepers Report, kvalitnější zdravotní péče a vzdělávání – což jsou dva pilíře "indexu lidského kapitálu" Světové banky – mohou uvolnit cestu k vyšší produktivitě a inovacím, snížit chudobu a generovat prosperitu. Tyto přínosy jsou nezbytné pro to, aby mohly země dosáhnout cílů označených Organizací spojených národů za cíle trvale udržitelného rozvoje.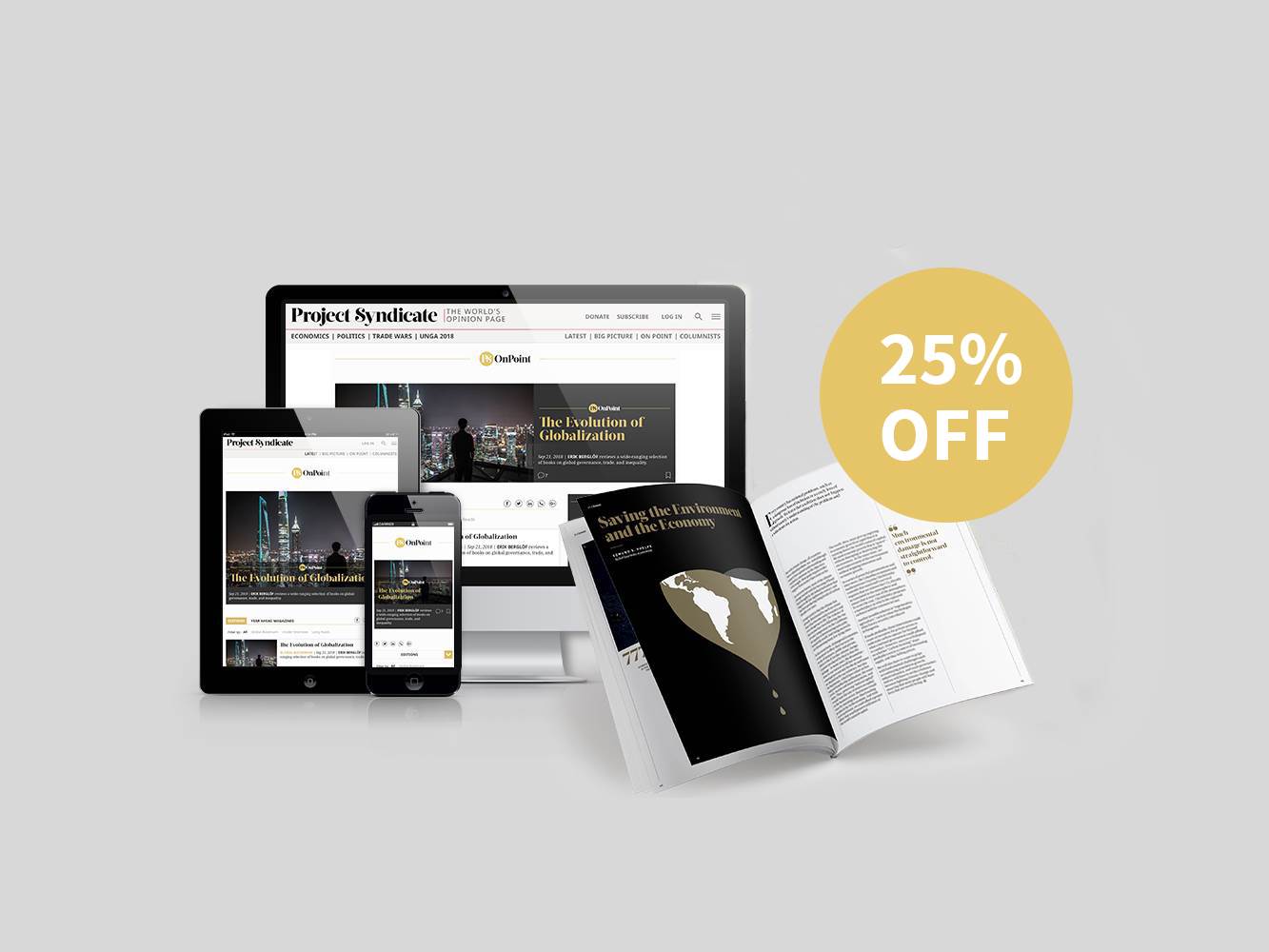 Subscribe now
For a limited time only, get unlimited access to On Point, The Big Picture, and the PS Archive, plus our annual magazine, for just $75.
Úspěšné využití technologií bude vyžadovat také rozumné hospodářské reformy, kvalitnější infrastrukturu, schopnější instituce a strategie pro poskytování digitálních řešení marginalizovaným populacím. Některé země už takové kroky podnikají. Například Indonésie zahájila<>ambiciózní program připojení dalších 100 milionů lidí k rychlému internetu, protože si uvědomuje význam konektivity pro podporu ekonomických příležitostí.
Pro "dolní miliardu" obyvatel světa přesto zůstávají i základní telefonní a internetové služby nedosažitelně drahé. Proto vlády, dárci i soukromý sektor musí spolupracovat na vytváření obchodních a cenových modelů, které umožní pokrytí nákladů a současně nabídnou dostatečný objem digitálních služeb i nejchudším spotřebitelům. Jednou ze strategií snižování chudoby, které stojí za bližší zkoumání, je komunální přístup k technologiím.
Dostupnost není jediným faktorem bránícím tomu, aby se technologie dostaly i do rukou chudých. Digitální rozkol je odrazem obecnější sociální diskriminace, zejména ve vztahu k ženám. Ať ženy žijí kdekoliv na světě, existuje u nich zhruba o 40% nižší pravděpodobnost než u mužů, že někdy v životě použily internet, což naznačuje, že příčinou disparit v přístupu k digitálním technologiím je také sociální nerovnost. Zacelení této propasti je životně důležité. Pokud mají ženy přístup k celému spektru digitálních služeb – od mobilního bankovnictví po telemedicínu –, obvykle jsou bohatší, zdravější a vzdělanější.
V době, kdy politici v rozvinutých i rozvojových zemích dělají rozhodnutí a realizují investice, které budou utvářet krajinu, v níž technologické změny proběhnou, je příjemné vidět, jak se státy zapojují do smysluplného dialogu o vlastní digitální budoucnosti. Budou-li se na těchto rozhovorech podílet i občané, kteří rozumějí technologiím a jejich důsledkům, pak bude možné navrhnout řešení, která naplní potřeby všech.
Dnešní špičkové technologie se vyvíjejí závratnou rychlostí. Při dostatečné předvídavosti a přípravě však může svět minimalizovat disrupce, které tyto technologie zákonitě vyvolají, a zajistit trvalý a inkluzivní růst. Zkoordinujeme-li naše investice do lidí s výdaji na inovace, pak tato nová "digitální éra" nikoho neopomene.
Z angličtiny přeložil Jiří Kobělka.