Ensinar aos jornalistas como sobreviver
ROCHESTER, NEW HAMPSHIRE – Em 2014, dois anos após raptar o meu filho, James Wright Foley, enquanto trabalhava como correspondente independente na Síria, o Estado Islâmico torturou-o e matou-o. O homicídio de Jim realçou os riscos extraordinários que os jornalistas correm para reportarem as notícias em áreas perigosas - e a necessidade de ações mais fortes para protegê-los.
Em 2018, 80 jornalistas foram mortos em todo o mundo, com mais de metade tendo sido deliberadamente atingido. Embora muitos desses crimes tenham ocorrido em zonas de conflito, principalmente no Afeganistão e na Síria, quase metade ocorreu em países que não estão em guerra, liderados pelo México, pela Índia e pelos Estados Unidos, onde quatro jornalistas foram mortos quando um homem abriu fogo na respetiva redação em Annapolis, Maryland.
Os jornalistas também não estão seguros na Europa. Na Eslováquia, Ján Kuciak, de 27 anos, foi assassinado na sua casa, juntamente com a sua namorada, Martina Kušnírová, depois de investigar denúncias de evasão e fraude fiscal envolvendo funcionários e empresários de alto escalão.
Talvez o exemplo recente mais proeminente seja o de Jamal Khashoggi. Colunista do Washington Post e crítico proeminente do governo saudita, Khashoggi foi ao consulado da Arábia Saudita, em Istambul, buscar os documentos necessários para se casar com a sua noiva turca. Pouco tempo depois de entrar no complexo foi torturado, assassinado e desmembrado.
À medida que a violência contra os jornalistas aumenta, os apelos por uma maior responsabilização aumentam. Tal como está, a impunidade é desenfreada, principalmente pelo envolvimento frequente de funcionários do governo ou de outras figuras poderosas. Levar os responsáveis por raptar, aprisionar, torturar e assassinar jornalistas à justiça é fundamental para se criar uma dissuasão eficaz.
Mas trabalhar para aumentar a responsabilização não é suficiente; devem ser tomadas medidas, agora, para aumentar a segurança dos jornalistas. Em primeiro lugar, isso significa garantir que os jornalistas – especialmente os jornalistas independentes e locais que correm maior risco – têm o conhecimento, as competências e os recursos para se protegerem quando fazem reportagens potencialmente perigosas.
Subscribe now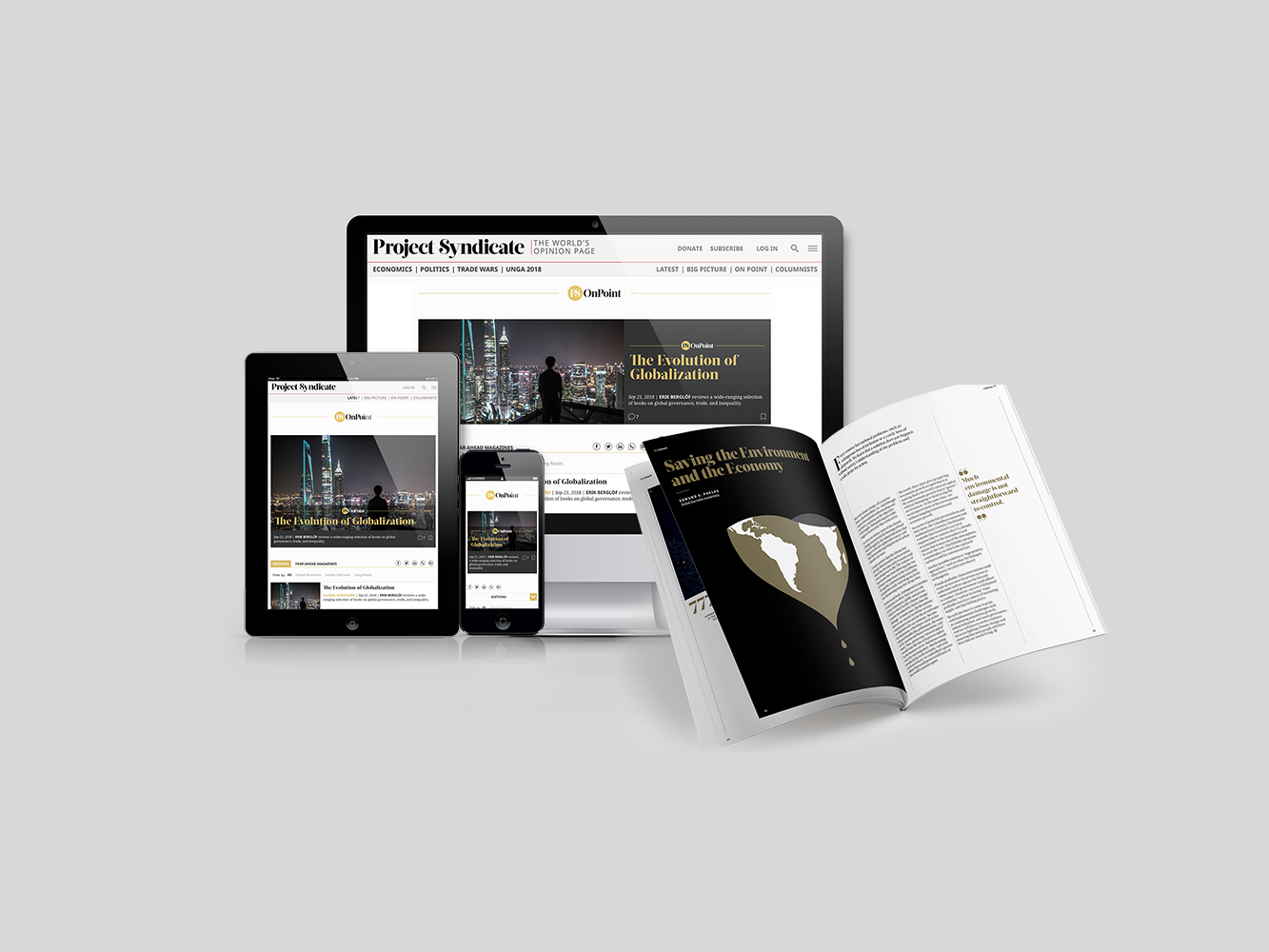 Subscribe now
Subscribe today and get unlimited access to OnPoint, the Big Picture, the PS archive of more than 14,000 commentaries, and our annual magazine, for less than $2 a week.
Esse é o objetivo da A Culture of Safety Alliance. Fundada em 2014 – após os assassinatos de Jim e de três outros jornalistas americanos (Steven Sotloff, Marie Colvin e Luke Somers) em zonas de conflito – a ACOS Alliance é uma coligação internacional de meios de comunicação, organizações de liberdade de imprensa e jornalistas que defendem práticas jornalísticas seguras e responsáveis para os repórteres independentes e locais em todo o mundo.
A ACOS Alliance insta organizações de notícias e jornalistas a adotarem os Princípios de Segurança para Jornalistas Independentes. As recomendações incluem a garantia de seguro médico adequado; realizar uma avaliação cuidadosa dos riscos antes de viajarem para ambientes hostis ou perigosos; e garantir o acesso sustentado a informações de segurança especializadas. Além disso, os princípios enfatizam que as organizações de notícias devem "mostrar a mesma preocupação pelo bem-estar dos jornalistas locais e independentes que a que têm pelos funcionários".
A James W. Foley Legacy Foundation – uma organização sem fins lucrativos com sede nos EUA que a família do Jim fundou um mês após o seu homicídio – apoia a ACOS Alliance, como parte da nossa missão de promover a segurança dos jornalistas em todo o mundo. Por exemplo, de acordo com os princípios de segurança, estamos a trabalhar para expandir o acesso aos cursos de Formação de Ambientes Hostis e Primeiros Socorros de Emergência (HEFAT).
Uma vez que os cursos HEFAT podem ser proibitivamente caros para os jornalistas independentes, colaboramos com os parceiros da ACOS para fornecer subsídios que cobrem o custo total. Temos de continuar a encontrar formas criativas de distribuir a HEFAT aos jornalistas que mais precisam.
Mas a necessidade de haver formação sobre segurança surge muito antes de um jornalista receber um trabalho num ambiente perigoso. É por isso que nossa fundação, em parceria com a Medill School of Journalism, da Universidade Northwestern, também desenvolveu um guia de segurança para as escolas superiores utilizarem, de forma a educarem os estudantes de jornalismo sobre como se protegerem. Temos agora um guia semelhante, em fase experimental, para estudantes de jornalismo na Diederich College of Communication, da Universidade Marquette.
Estes módulos identificam os perigos potenciais de se fazer reportagem não apenas em zonas de conflito, mas também em ambientes aparentemente não ameaçadores. E eles fornecem aos jovens aspirantes a jornalistas as competências de avaliação de risco e segurança digital de que precisam para se manterem seguros quando realizam uma série de tarefas, desde entrevistar indivíduos até se reunirem com as fontes. Dessa forma, quando iniciarem as suas carreiras, já terão o hábito de tomar as precauções necessárias. Todas as escolas de jornalismo deveriam adicionar esses módulos aos seus currículos, garantindo assim que os seus diplomados são tão hábeis em permanecer em segurança como são a reportar notícias.
Os jornalistas prestam um serviço público vital, mas não deveriam ter de desistir das suas vidas para fazê-lo. Uma vez que o mundo comemora o Dia Internacional para Acabar com a Impunidade por Crimes contra Jornalistas, no dia 2 de novembro, temos não só de procurar justiça para os bravos jornalistas que morreram no cumprimento do dever, mas também de dar aos atuais e futuros jornalistas as ferramentas necessárias para se manterem em segurança.