We moeten journalisten leren hoe ze in leven kunnen blijven
ROCHESTER, NEW HAMPSHIRE – In 2014, twee jaar nadat mijn zoon James Wright Foley ontvoerd werd toen hij als freelance-correspondent in Syrië werkzaam was, werd hij gemarteld en vermoord door de Islamitische Staat. De dood van Jim onderstreepte de buitengewone risico's die journalisten lopen als het nieuws willen verslaan in gevaarlijke gebieden – en de noodzaak van hardere actie om ze te beschermen.
In 2018 werden wereldwijd 80 journalisten vermoord, waarvan ruim de helft doelbewust op de korrel werd genomen. Hoewel veel van deze misdaden plaatsvonden in conflictgebieden, met name Afghanistan en Syrië, deed ruim de helft zich voor in landen die niet in oorlog verkeerden, onder aanvoering van Mexico, India en de Verenigde Staten, waar vier journalisten werden gedood toen een man het vuur opende in hun redactielokaal in Annapolis, Maryland.
Ook in Europa zijn journalisten niet veilig. In Slowakije werd de 27-jarige Ján Kuciak thuis vermoord, samen met zijn partner, Martina Kušnírová, nadat hij onderzoek had gedaan naar beschuldigingen van belastingontduiking en fraude, waarbij hoge regeringsfunctionarissen en mensen uit het bedrijfsleven betrokken waren.
Wellicht het meest prominente recente voorbeeld is Jamal Khashoggi, een columnist van de Washington Post en prominent criticus van de Saoedische overheid. Khashoggi ging naar het consulaat van Saoedi-Arabië in Istanboel om documenten op te pikken die hij nodig had om met zijn Turkse verloofde te kunnen trouwen. Al snel nadat hij het gebouw was binnengelopen, werd hij gemarteld, vermoord en in stukken gehakt.
Nu het geweld tegen journalisten is toegenomen, wordt de aandrang om de schuldigen ter verantwoording te roepen groter. Zoals het er nu voor staat, tiert de straffeloosheid welig, niet in de laatste plaats vanwege de frequente betrokkenheid van regeringsfunctionarissen en andere machtige figuren. Het voor de rechter brengen van degenen die verantwoordelijk zijn voor het ontvoeren, gevangen zetten, martelen en vermoorden van journalisten is cruciaal voor het creëren van een effectieve afschrikking.
Maar het werken aan het vaststellen van de aansprakelijkheid is niet genoeg; er moeten stappen worden gezet om de veiligheid van journalisten nú te verbeteren. In de allereerste plaats betekent dit dat ervoor moet worden gezorgd dat journalisten – vooral freelancers en lokale journalisten die het meeste risico lopen – de kennis, vaardigheden en middelen hebben om zichzelf te beschermen terwijl ze bezig zijn met potentieel gevaarlijke verslaggeving.
Subscribe now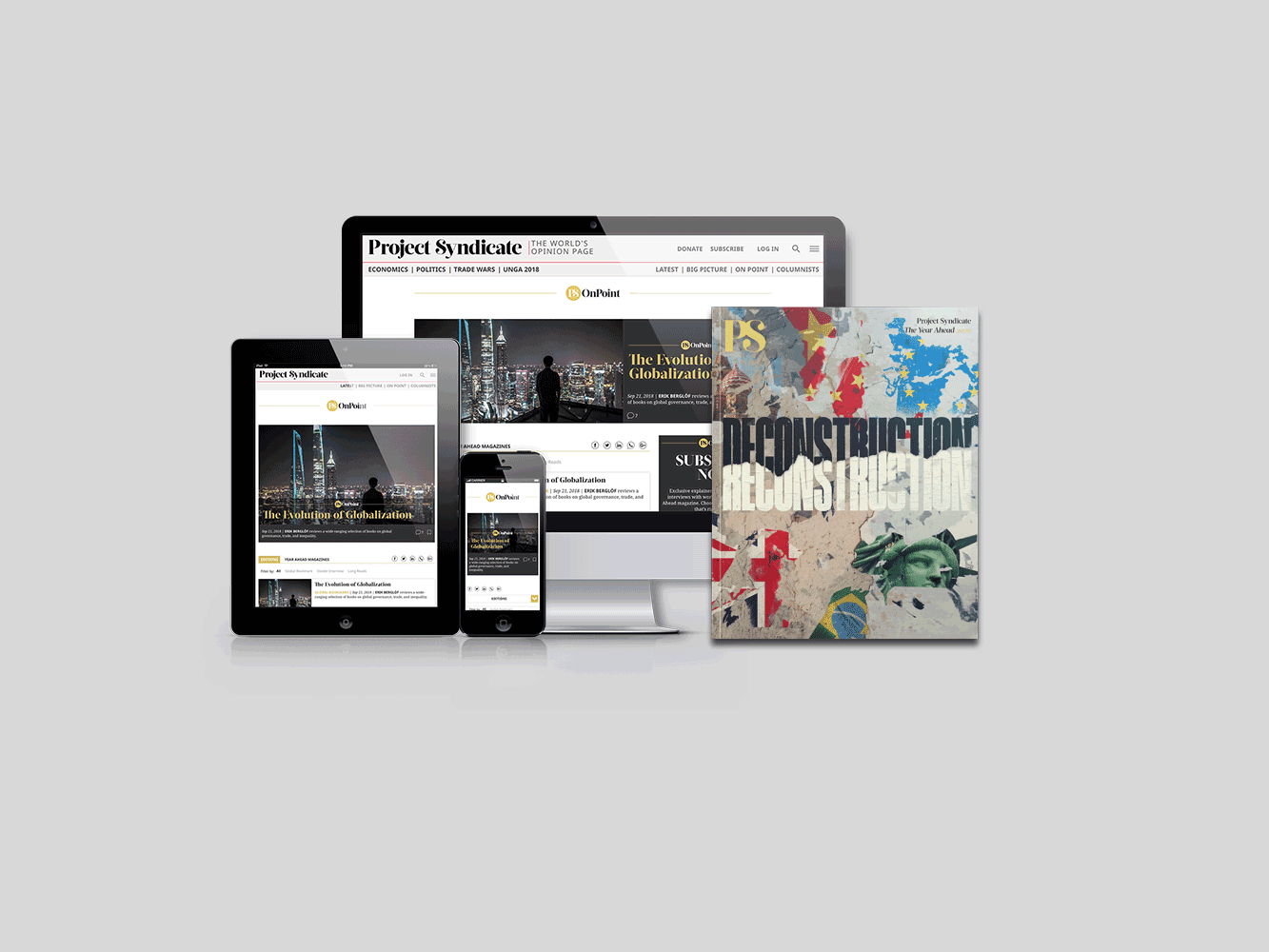 Subscribe now
Subscribe today and get unlimited access to OnPoint, the Big Picture, the PS archive of more than 14,000 commentaries, and our annual magazine, for less than $2 a week.
Dat is het doel van de A Culture of Safety Alliance. De ACOS Alliance, opgericht in 2014 – na de moorden op Jim en drie andere Amerikaanse journalisten (Steven Sotloff, Marie Colvin en Luke Somers) in conflictzones –, is een internationale coalitie van mediabedrijven, organisaties voor de persvrijheid en journalisten die veilige en verantwoordelijke journalistieke praktijken propageert voor freelancers en lokale verslaggevers wereldwijd.
De ACOS Alliance dringt er bij nieuwsorganisaties en journalisten op aan om de Freelance Journalist Safety Principles te adopteren. Tot de aanbevelingen behoren het garanderen van een adequate ziektekostenverzekering; het uitvoeren van een zorgvuldige risico-analyse voordat er reizen worden gemaakt naar vijandige of gevaarlijke omgevingen; en het garanderen van duurzame toegang tot deskundige veiligheidsinformatie. Bovendien benadrukken de beginselen dat nieuwsorganisaties "dezelfde zorg voor het welzijn van lokale journalisten en freelancers aan de dag moeten leggen als voor dat van stafleden."
De James W. Foley Legacy Foundation – een in de VS gevestigde non-profit-organisatie die door de familie van Jim een maand na zijn dood is opgericht – steunt de ACOS Alliance, als onderdeel van haar missie om de veiligheid van journalisten in de hele wereld te bevorderen. In lijn met de veiligheidsbeginselen werkt de stichting er bijvoorbeeld aan om de toegang uit te breiden tot Hostile Environment and Emergency First Aid Training (HEFAT)-cursussen.
Omdat HEFAT-cursussen voor freelancers veel te duur kunnen zijn, werkt de stichting met haar ACOS-partners samen om subsidies ter beschikking te stellen die alle kosten dekken. We moeten creatieve manieren blijven bedenken om HEFAT te leveren aan de journalisten die daar de meeste behoefte aan hebben.
Maar de behoefte aan educatie over veiligheid dient zich al aan lang voordat een journalist een opdracht ontvangt in een gevaarlijke omgeving. Dat is de reden dat de stichting, samen met de Medill School of Journalism aan Northwestern University, ook een veiligheidsgids heeft ontwikkeld die hogescholen kunnen gebruiken om studenten journalistiek te leren hoe ze zichzelf kunnen beschermen. Wij implementeren nu een soortgelijke gids voor studenten journalistiek aan de Diederich College of Communication van Marquette University.
Deze modules identificeren de mogelijke gevaren van het verslag doen in conflictgebieden, maar ook in schijnbaar niet-bedreigende omgevingen. En ze bieden aankomende jonge journalisten de vaardigheden op het gebied van de risico-analyse en de digitale veiligheid die ze nodig hebben om hun veiligheid te waarborgen als ze een hele reeks taken uitvoeren, van het interviewen van mensen tot het ontmoeten van bronnen. Als ze hun carrière beginnen zullen ze het op deze manier al gewoon zijn om de noodzakelijke voorzorgsmaatregelen te treffen. Alle scholen voor de journalistiek moeten dergelijke modules aan hun curricula toevoegen, zodat ze ervoor kunnen zorgen dat hun studenten net zo bedreven zijn in het waarborgen van hun veiligheid als in het verslag doen van het nieuws.
Journalisten voorzien in een cruciale publieke dienst, maar hoeven daar niet hun leven voor te offeren. Nu op 2 november de International Day to End Impunity for Crimes against Journalists heeft plaatsgevonden, moeten we niet alleen gerechtigheid zoeken voor de moedige journalisten die zijn omgekomen tijdens hun werk, maar ook huidige en toekomstige journalisten de middelen geven die ze nodig hebben om veilig te blijven.
Vertaling: Menno Grootveld