Naučme novináře, jak přežít
ROCHESTER, NEW HAMPSHIRE – Když můj syn James Wright Foley pracoval jako nezávislý dopisovatel v Sýrii, unesl ho Islámský stát a v roce 2014 ho po dvou letech umučil. Jimova vražda jen podtrhla mimořádně vysoké riziko, které novináři podstupují, aby mohli informovat o událostech v nebezpečných oblastech – a podtrhla i potřebu ráznějších kroků na jejich ochranu.
V roce 2018 bylo na celém světě zabito 80 novinářů, přičemž více než polovina jich byla zamýšleným a záměrným cílem. K řadě těchto zločinů sice došlo v zónách konfliktu, zejména v Afghánistánu a Sýrii, ale téměř polovina se jich stala v zemích, které žádnou válku nevedou, především v Mexiku, Indii a také ve Spojených státech, kde čtyři novináři přišli o život, když po nich začal vrah střílet přímo ve zpravodajském sále v Annapolisu ve státě Maryland.
Novináři nejsou v bezpečí ani v Evropě. Na Slovensku byl sedmadvacetiletý Ján Kuciak s partnerkou Martinou Kušnírovou zavražděn přímo ve svém bytě, neboť vyšetřoval možné daňové úniky a podvody s účastí vysoce postavených politiků a podnikatelů.
Zřejmě nejznámějším nedávným případem je ovšem smrt Džamála Chášukdžího. Tento komentátor deníku Washington Post a významný kritik saúdské vlády se vypravil na saúdskoarabský konzulát v Istanbulu, aby si tam vyzvedl dokumenty potřebné ke sňatku se svou tureckou snoubenkou. Jakmile však vstoupil do objektu, byl mučen, zavražděn a rozčtvrcen.
Jak násilí vůči novinářům stoupá, sílí i výzvy k větší zodpovědnosti. Současná situace se vyznačuje do očí bijící beztrestností, která je do značné míry dána tím, že novináři často vyšetřují nepravosti vládních činitelů nebo jiných mocných postav. Přivést lidi zodpovědné za únosy, věznění, mučení a vraždění novinářů ke spravedlnosti je naprosto stěžejní, chceme-li vytvořit účinný odstrašující prostředek.
Pracovat na zvýšení zodpovědnosti však nestačí; je nutné podniknout i okamžité kroky ke zvýšení bezpečnosti novinářů. Za prvé a především to znamená zajistit, aby novináři – zejména nezávislí a lokální žurnalisté, kteří jsou ohrožení nejvíce – měli dostatek znalostí, schopností a prostředků k tomu, aby se během potenciálně nebezpečné novinářské práce ochránili sami.
Subscribe now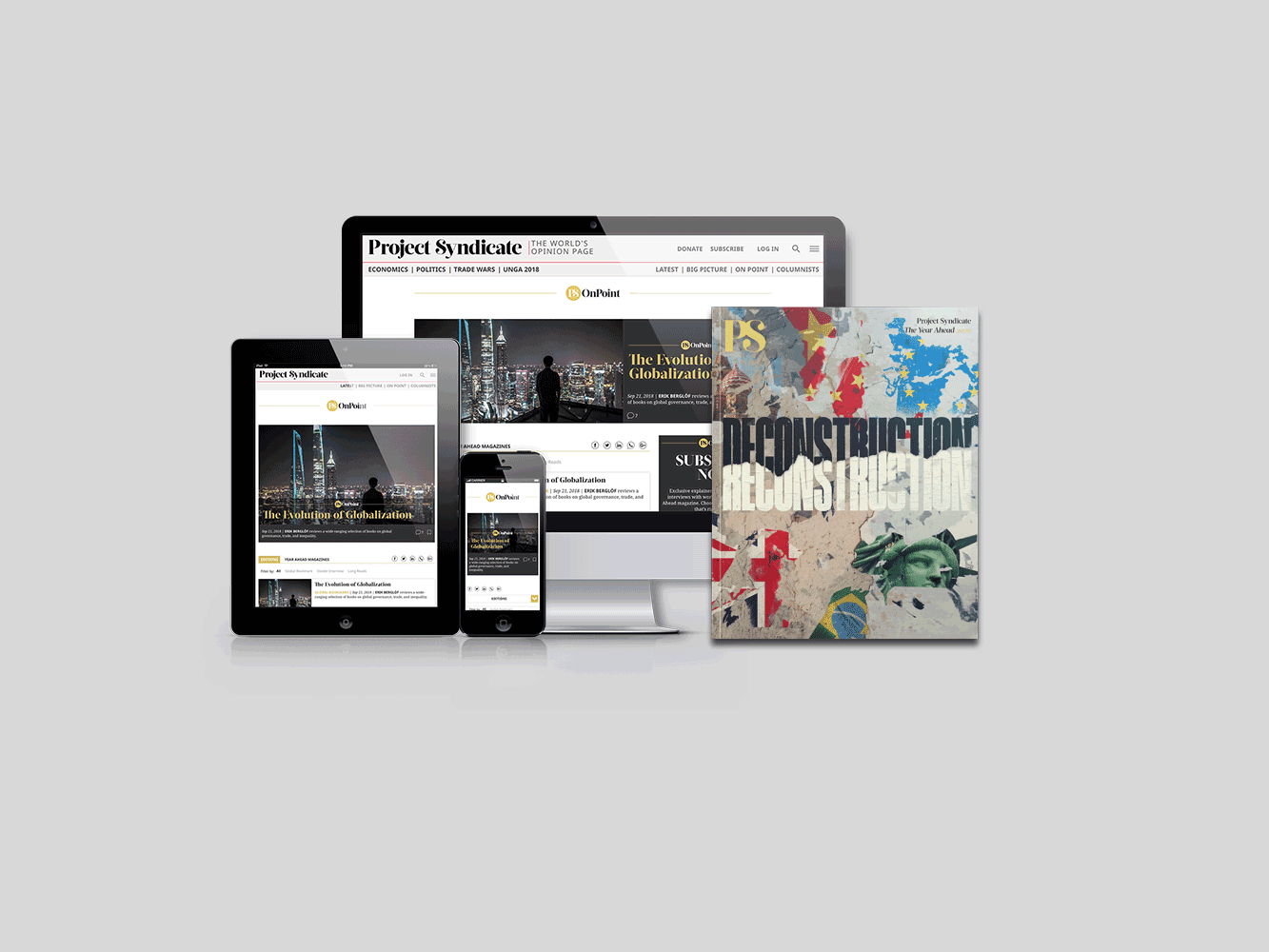 Subscribe now
Subscribe today and get unlimited access to OnPoint, the Big Picture, the PS archive of more than 14,000 commentaries, and our annual magazine, for less than $2 a week.
Právě to je cílem Aliance za kulturu bezpečnosti (ACOS). Ta byla založena v roce 2014 – po vraždách Jima a dalších tří amerických novinářů (Stevena Sotloffa, Marie Colvinové a Lukea Somerse) v konfliktních zónách – a je to mezinárodní koalice zpravodajských kanálů, organizací za svobodu tisku a novinářů, která prosazuje bezpečné a zodpovědné novinářské postupy pro nezávislé a lokální reportéry z celého světa.
Aliance ACOS vyzývá zpravodajské organizace a novináře, aby přijali zásady bezpečnosti nezávislého novináře. Mezi její doporučení patří zajištění odpovídajícího pojištění léčebných výloh, provádění pečlivého hodnocení rizik před cestou do nepřátelského či nebezpečného prostředí a zajištění trvalého přístupu k odborným bezpečnostním informacím. Zásady navíc zdůrazňují, že zpravodajské organizace musí "na blaho místních a nezávislých novinářů klást stejný důraz jako na blaho svých zaměstnanců".
Nadace odkazu Jamese W. Foleyho – americká nezisková organizace, kterou měsíc po Jimově vraždě založila jeho rodina – podporuje alianci ACOS coby součást naší mise zvyšovat bezpečnost novinářů z celého světa. V souladu s bezpečnostními zásadami například pracujeme na rozšíření přístupu ke kurzům výcviku pobytu v nepřátelském prostředí a nouzové první pomoci (HEFAT).
A protože kurzy HEFAT mohou být pro nezávislé novináře cenově nedostupné, spolupracujeme s partnery ACOS na poskytování grantů, které je plně uhradí. Musíme i nadále nacházet tvůrčí způsoby, jak dopřát HEFAT novinářům, kteří ho nejvíce potřebují.
Potřeba bezpečnostní osvěty však vyvstává dlouho předtím, než novinář získá práci v nebezpečném prostředí. Proto naše nadace v partnerství s Medillovou fakultou žurnalistiky na Northwestern University vypracovala také bezpečnostního průvodce, kterého lze využívat při doktorandském studiu žurnalistiky a učit studenty, jak se ochránit. Dnes testujeme podobného průvodce i pro magisterské studenty žurnalistiky na Diederichově koleji komunikací při Marquette University.
Tyto moduly pojmenovávají potenciální rizika novinářské práce nejen v konfliktních zónách, ale i v navenek bezpečných prostředích. A vštěpují budoucím mladým novinářům znalosti v oblasti hodnocení rizik a digitální bezpečnosti, které jsou zapotřebí k tomu, aby novináři byli v bezpečí během provozování řady různých činností, od rozhovorů s občany po schůzky se zdroji. Díky tomu budou mít ihned po začátku kariéry návyk přijímat nezbytná preventivní opatření. Všechny novinářské fakulty by měly zařadit tyto moduly do svých učebních osnov, a tím zajistit, aby absolventi byli v oblasti zajištění vlastního bezpečí stejně zběhlí jako v novinářské práci.
Novináři zajišťují velmi důležitou veřejnou službu, ale neměli by být nuceni pokládat kvůli tomu životy. Svět si 2. listopadu připomene Mezinárodní den za ukončení beztrestnosti zločinů proti novinářům a my nesmíme hledat jen spravedlnost pro statečné novináře, kteří zemřeli při výkonu své práce, ale také poskytnout současným a budoucím novinářům potřebné nástroje, aby si zajistili bezpečí.
Z angličtiny přeložil Jiří Kobělka