Vlády se musí postavit za zdraví
ŽENEVA – Je to pouhých sto let od doby, kdy se světem šířila epidemie španělské chřipky a zabila desítky milionů lidí. Dávno před přistáním na Měsíci, internetem či objevem Higgsova bosonu byl svět vydán na milost chorobě, která si oběti nevybírala a neohlížela se na hranice států. Vyžádala si naprosto mimořádnou reakci.
Sto let nato infekční nemoci dál překračují hranice rychleji a účinněji než osoby a zboží. Metlou komunit po celém světě jsou ale i další epidemie, chronických a nepřenosných nemocí. Z hlediska rozsahu lidského utrpení a nákladů pro společnost mohou být tyto choroby dokonce ještě ničivější než ty nakažlivé.
Na Valném shromáždění Organizace spojených národů se 26. až 27. září sejdou hlavy států světa, aby zdůraznily dvě vážné zdravotní hrozby. První den budou diskutovat o strategiích jak vymýtit tuberkulózu (TBC), pradávnou bakterii, která zůstává celosvětově nejsmrtonosnější infekční chorobou. TBC si vyžádá víc než 4 000 životů denně a patří mezi deset nejčastějších příčin úmrtí na světě. Už tak zlou situaci ještě zhoršuje skutečnost, že je také hlavní příčinou úmrtí souvisejících s antimikrobiální rezistencí, jakož i významným zabijákem osob s HIV.
Druhý den se pak světoví lídři sejdou, aby projednali plány k potlačení nepřenosných nemocí, jako jsou rakovina, cukrovka a kardiovaskulární a plicní choroby. V součtu nepřenosné nemoci celosvětově zodpovídají za sedm z deseti úmrtí. Celkově nepřenosné choroby připraví každoročně o život 41 milionů lidí, včetně 15 milionů na vrcholu sil, ve věku 30-70 let. Kromě snahy řešit TBC a nepřenosné nemoci budou také světoví lídři diskutovat o způsobech podpory duševního zdraví a pohody.
Hlavní nápor epidemií TBC a nepřenosných chorob nesou rozvojové země, neboť většina lidí, kteří trpí těmito nemocemi a předčasně na ně umírají, žije v zemích s nízkými a středními příjmy. Přestože jsou TBC a nepřenosné nemoci velice odlišné typy zdravotních hrozeb, nejlepší odpověď na ně je tatáž: musíme budovat silnější zdravotnické soustavy, které dokážou zajistit všeobecnou dostupnost zdravotní péče.
Při všeobecné dostupnosti se zdravotní péče dostane každému, bez ohledu na jeho poměry. Zajištěna je úplná paleta základních služeb, od prevence přes léčbu po paliativní a rehabilitační pomoc pro všechny, nejen ty, kdo si to mohou dovolit.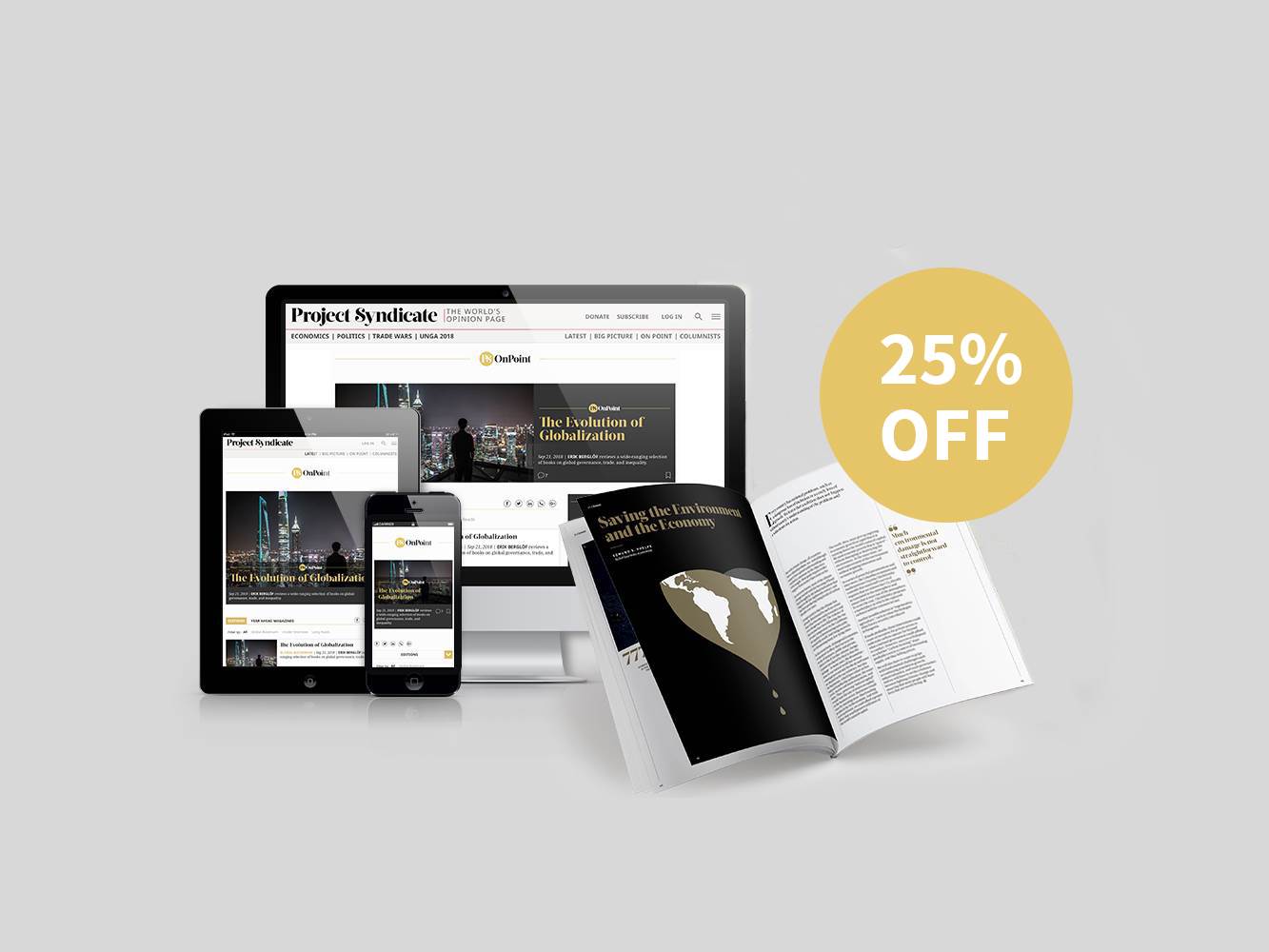 Subscribe now
For a limited time only, get unlimited access to On Point, The Big Picture, and the PS Archive, plus our annual magazine and a tote bag, for just $75.
Zásady, o něž se všeobecná dostupnost zdravotní péče opírá, se uplatní i při ochraně lidí před TBC a nepřenosnými chorobami a v podpoře duševního zdraví. Přestože se však naléhavá potřeba univerzální dostupnosti obecně chápe, bez většího závazku z nejvyšších vládních úrovní ke skutečné změně nedojde.
To znamená, že prezidenti a premiéři se musí stát bojovníky za zdraví svých lidí. Všeobecné dostupnosti zdravotní péče lze dosáhnout jedině reakcí na úrovni celé vlády, jelikož příčiny vedoucí k dobrému či špatnému zdraví velice často leží mimo působnost ministerstva zdravotnictví.
Položením důrazu na výzvy, jež přinášejí TBC a nepřenosné nemoci, dává OSN politickým vůdcům jedinečnou šanci učinit prvořadým tématem blahobyt svých občanů. Měli by mít na paměti, že podpora zdraví přináší výhody v mnoha dalších oblastech, od hospodářského rozvoje po bezpečnost.
Vlády už se u TBC a nepřenosných nemocí zavázaly k dosažení klíčových globálních cílů. Co se týče TBC, svět musí zajistit léčbu pro 40 milionů lidí, kteří s touto nemocí žijí, a poskytnout preventivní péči dalším 30 milionům, to vše do roku 2022. Ke splnění Cílů udržitelného rozvoje OSN (CUR) je pak zapotřebí epidemii do roku 2030 vymýtit. Země tyto cíle dokážou splnit uskutečněním investic zaměřených konkrétně na posílení prevence, diagnostiky, léčby a výzkumu.
Co se týče nepřenosných chorob, CUR vlády zavazují ke snížení počtu předčasných úmrtí v důsledku těchto nemocí o třetinu. Pokrok v této oblasti zatím není dostatečně rychlý, aby bylo zajištěno splnění cíle před rokem 2030.
Naštěstí se vládám na laciné způsoby jak těchto met dosáhnout a zachránit životy. Regulačními opatřeními lze lidi ochránit před vlivem běžných příčin vzniku nepřenosných onemocnění: tabáku, alkoholu, nedostatku tělesného pohybu a potravin a nápojů s vysokým obsahem transtuků, soli a cukru. Investice do zdravotnictví dokážou zlepšit diagnostiku nemocí a léčbu neduhů, jako je vysoký tlak a diabetes. Očkování dívek proti lidskému papilomaviru a pravidelné prohlídky žen dokážou podstatně snížit počet úmrtí na rakovinu děložního čípku.
Během loňských zasedání v Rusku a Uruguayi se ministři zdravotnictví z celého světa zavázali urychlit postup proti TBC a nepřenosným nemocem. Teď je načase udělat další krok.
Valné shromáždění OSN je jedinečná příležitost, při níž světoví lídři mohou přispět k opravdovému globálnímu blahu – lepšímu zdraví svých občanů – prosazením všeobecné dostupnosti zdravotní péče s cílem vymýtit TBC, potlačit nepřenosné choroby a podpořit lepší duševní zdraví.
Z angličtiny přeložil David Daduč