Hora de enfrentar la realidad en Siria
CANBERRA – Ante los últimos eventos en Siria, es natural hacerse dos preguntas: ¿Quién perdió el país? ¿Y hacia dónde puede ir la comunidad internacional a partir de ahora?
La primera pregunta es más fácil de responder. En retrospectiva, es probable que Siria esté perdida desde el levantamiento popular de 2011. Cuando el régimen del presidente Bashar al-Assad se opuso tercamente a cualquier intento de resolver la cuestión en forma pacífica, ninguna potencia externa se mostró dispuesta a intervenir. En vez de eso, todos esperaron que una mezcla de sanciones, diplomacia de Naciones Unidas y flojos intentos de apoyar a una oposición "moderada" terminarían derribando el régimen.
No funcionó. Las fuerzas fundamentalistas ganaron espacio político y territorio, y otros actores (entre ellos milicias con respaldo iraní y el ejército ruso desde septiembre de 2015) acudieron a defender a Assad. Hace mucho que el régimen tiene a los kurdos del norte de Siria privados de la mayoría de sus derechos, pero comenzó a hacerles concesiones cuando se lo presionó. Por eso las milicias kurdas se abstuvieron de desafiar a Assad, lo que les valió el rechazo de gran parte del resto de la oposición siria.
Después de que Estado Islámico (ISIS) estableció su "califato" en Mosul y Raqqa en 2014 (lo que le permitió incluso atacar Bagdad) hubo una comprensible prisa por confrontar la amenaza terrorista. En Irak, esa tarea quedó mayoritariamente en manos de milicias shiitas alineadas con Irán. Pero en Siria la situación fue más complicada. Estados Unidos no tenía intención de enviar fuerzas de combate propias, pero también sabía que los grupos de la oposición siria a los que (junto con Turquía) había provisto de armas no estaban a la altura de la tarea. En cualquier caso, el objetivo principal de esos grupos era derribar a Assad, lo cual había dejado de ser prioritario para las autoridades occidentales.
Dadas estas restricciones, Estados Unidos decidió apoyar a las Unidades de Protección del Pueblo Kurdo (YPG), consideradas por Washington un brazo del Partido de los Trabajadores del Kurdistán (PKK), al que junto con la Unión Europea y Turquía, clasifica como organización terrorista. Pero aunque aquella decisión fuera a contramano de cualquier estrategia a largo plazo, servía a las necesidades tácticas inmediatas, y permitió expulsar a ISIS del territorio que había capturado (aunque seguirá siendo una amenaza a largo plazo).
La derrota de ISIS hubiera sido un buen momento para iniciar un proceso político en busca de una solución para el conflicto más amplio. De hecho, había al menos dos opciones disponibles. La primera era establecer una entidad bajo gobierno de los kurdos y las YPG en el norte y el noreste de Siria. Pero eso hubiera enfurecido a Turquía, que no estaba dispuesta a tolerar ninguna presencia del PKK en su frontera. Además de demandar una presencia militar estadounidense por tiempo indeterminado, este escenario hubiera puesto bajo dominio kurdo grandes áreas de territorio de otras etnias.
Subscribe now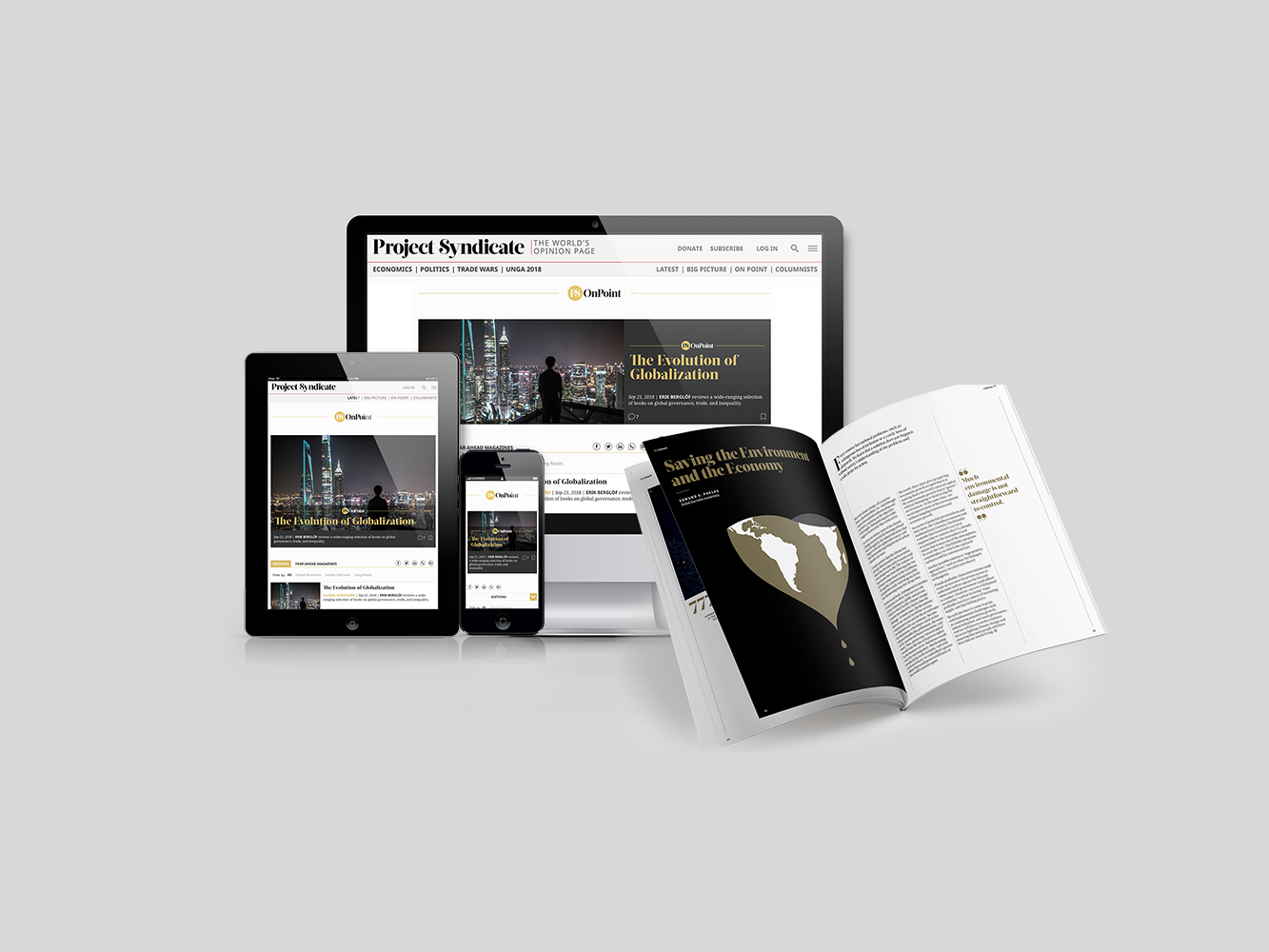 Subscribe now
Subscribe today and get unlimited access to OnPoint, the Big Picture, the PS archive of more than 14,000 commentaries, and our annual magazine, for less than $2 a week.
La otra opción era buscar un acuerdo político más amplio, con el objetivo de crear una estructura de gobierno inclusiva que fuera aceptable para el régimen en Damasco. Con el tiempo, ese proceso podía llevar a un acuerdo similar al del norte de Irak, donde entre el Gobierno Regional del Kurdistán (GRK) y Turquía se estableció una estrecha cooperación.
Pero las cosas se dieron de otro modo. A la par que evolucionaba la posición estadounidense, la administración Trump rechazó la primera opción y después desalentó activamente la segunda, lo que volvió inevitable una crisis. Su detonante fue una llamada telefónica en la que el presidente estadounidense Donald Trump dio a su homólogo turco Recep Tayyip Erdoğan luz verde para enviar fuerzas a Siria. Trump ordenó al ejército estadounidense abandonar el área de inmediato, y para más escarnio lo anunció todo por Twitter, lo que dejó anonadados a los kurdos y a muchos de sus asesores.
Después todo se vino abajo. Con su credibilidad en pedazos, los funcionarios estadounidenses se desesperan tratando de crear alguna clase de política a partir de las ruinas que dejaron los tuits presidenciales. Trump amenazó con destruir la economía de Turquía si hace aquello que él mismo habilitó. Mientras los kurdos (en su mayoría civiles) huyen de las bombas turcas, el Consejo de Seguridad de Naciones Unidas mantuvo su habitual silencio y los europeos repartieron condenas a diestra y siniestra.
En lo que atañe a desastres de política exterior, este va a quedar para los libros de historia. Pero las semillas de esta conflagración mayor estaban sembradas mucho antes de la ahora infame conversación telefónica entre Trump y Erdoğan. Al no haber ninguna política coherente, las condiciones eran propicias para una crisis. La cuestión ahora es si hay algún modo constructivo de seguir.
Por ahora, Estados Unidos acordó con Turquía el establecimiento de la ancha zona de seguridad que buscaba en el norte de Siria. Es evidente que Rusia, en tanto, medió en alguna clase de acuerdo entre las YPG y el régimen de Assad. Mientras fuerzas rusas y del gobierno sirio entran a algunas de las áreas abandonadas por Estados Unidos, lo único que puede hacer la administración Trump es intentar manejar sus relaciones con Turquía. En cuanto a la UE, poco puede hacerse. Habiendo cortado ya todos sus contactos políticos de alto nivel con Ankara, es impotente ante esta última crisis.
La lógica señala que todas las partes relevantes en la región deberían sentarse y tratar de encontrar alguna clase de acuerdo. Además de incluir al GRK, Irak y otros países árabes, también hay que reservar un sitio en la mesa para Turquía, Irán y el gobierno sirio. Es verdad que el régimen de Assad está implicado en una amplia variedad de horrores y atrocidades; pero sencillamente no hay otra salida.
Las conversaciones regionales no serán fáciles. Muchos de los participantes tendrán que tragar saliva y enfrentar duras realidades. Por desgracia, la perspectiva de una Siria democrática se perdió hace años. La prioridad ahora debe ser restaurar la estabilidad y evitar más catástrofes. Ya no quedan opciones buenas, si es que alguna vez las hubo.
Traducción: Esteban Flamini