La perspectiva de Irán después de Suleimani
STANFORD – El ataque estadounidense que provocó la muerte de Qassem Suleimani, comandante de la Fuerza Quds iraní, fue indudablemente una importante escalada en el largo conflicto entre ambos países. Pero no implica necesariamente el inicio de la Tercera Guerra Mundial (como algunos analistas ya predicen). Además, aunque Estados Unidos haya conseguido una ventaja táctica inmediata con el asesinato de Suleimani, lo sucedido puede terminar siendo de provecho para el régimen iraní.
Irán viene tomando medidas drásticas para mitigar los graves desafíos regionales e internos que enfrenta. Por ejemplo, hace poco tuvo que confrontar un súbito incremento del fervor nacionalista iraquí contra su influencia en ese país (que incluyó incendios de destacamentos diplomáticos de Irán y boicots a sus productos). Incluso el ayatolá Ali al-Sistani, máxima autoridad del shiismo iraquí, nacido en Irán, se pronunció contra la interferencia extranjera (es decir, iraní) en los asuntos iraquíes.
En un claro intento de desviar este sentimiento antiiraní, los aliados de Suleimani en Irán (en particular el periódico Kayhan, vocero del ayatolá Khamenei, líder supremo iraní) alentaron en octubre a los iraquíes a ocupar la embajada estadounidense en Bagdad. Irán necesitaba cambiar el discurso en Irak redirigiendo hacia Estados Unidos el fervor nacionalista. Y lo cierto es que después del ataque contra Suleimani ese cambio se produjo: ahora muchos iraquíes no se preguntan cuándo dejarán el país los iraníes, sino cuándo lo hará Estados Unidos.
Al mismo tiempo, Irán también tiene que hacer frente a un desafío interno importante. Hubo manifestaciones masivas contra el deterioro de las condiciones económicas, que el régimen reprimió con una brutalidad asombrosa que incluyó varios cientos de muertos y miles de arrestados. Desde entonces, Khamenei es blanco de críticas (incluso desde su base de apoyo tradicional) por su mal manejo de la situación. Igual que ante la explosión de descontento en Irak, necesitaba un modo de cambiar el discurso, y ahora Estados Unidos lo ayudó temporalmente a conseguirlo.
Para el mundo exterior, Suleimani era el cerebro de las actividades terroristas del régimen fuera de Irán, y el titiritero de los representantes de Irán en la región, en particular Hezbollah en el Líbano. Pero para los iraníes era una figura más complicada. Los halcones del régimen lo consideraban un héroe, pero muchos iraníes que perdieron seres queridos en manifestaciones pacíficas, o que cuestionan los ataques del régimen contra disidentes iraníes en la diáspora, lo veían de otro modo.
Sin embargo, estos últimos años el régimen impulsó una astuta campaña de relaciones públicas para retratar a Suleimani como un poeta guerrero, una especie de Napoleón o César. Y por ser uno de los pocos comandantes de la Guardia Revolucionaria Islámica sin tachas de corrupción, se hablaba de él como probable candidato en la próxima elección presidencial. Así que cualquier buena imagen pública que tuviera Suleimani se extenderá ahora al régimen, al menos en lo inmediato.
Subscribe now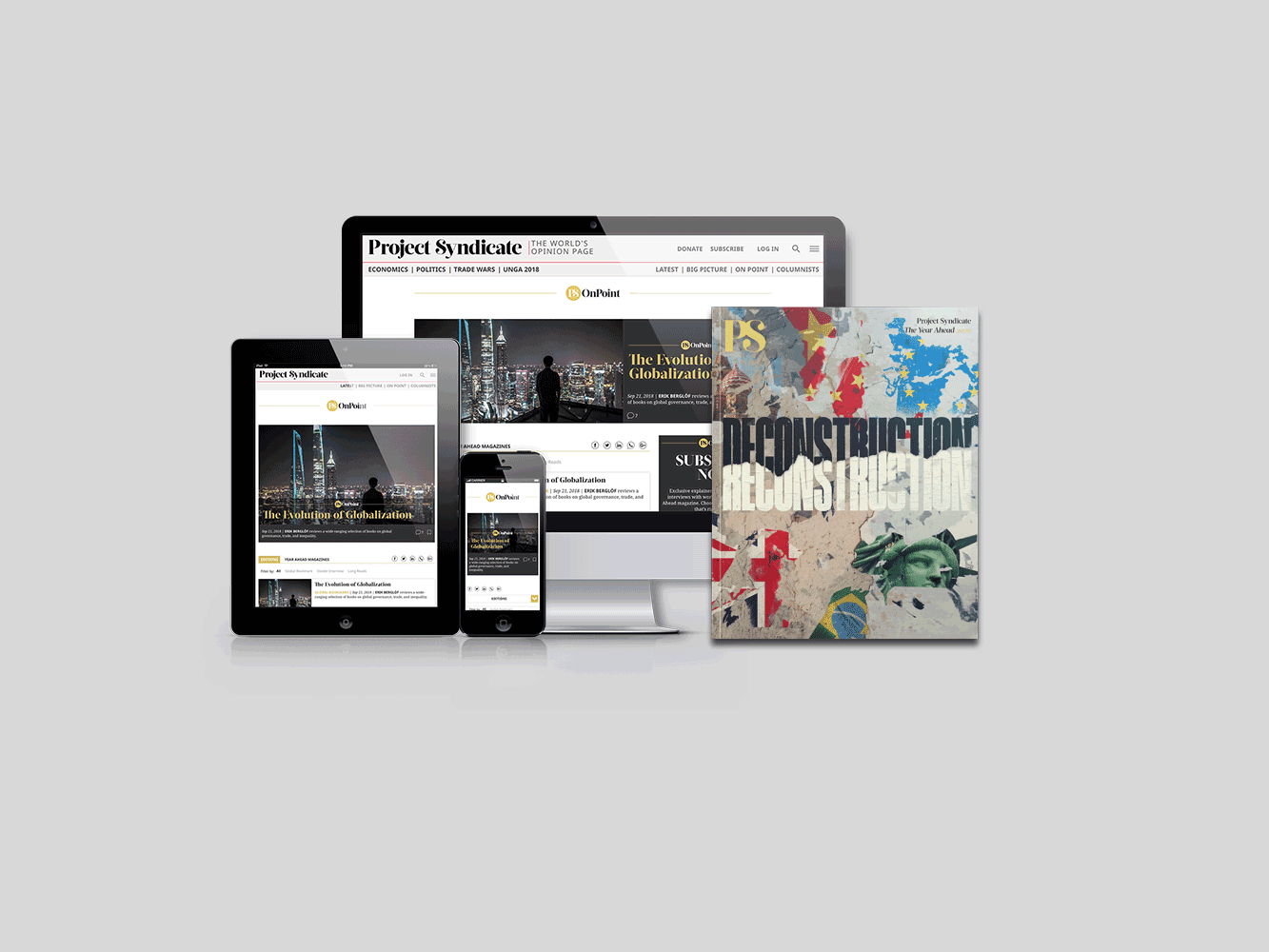 Subscribe now
Subscribe today and get unlimited access to OnPoint, the Big Picture, the PS archive of more than 14,000 commentaries, and our annual magazine, for less than $2 a week.
Antes de los últimos acontecimientos, Irán (cada vez más aislado en el mundo) buscaba modos de exhibir poder en la escena internacional. En diciembre participó por primera vez en operaciones navales conjuntas con Rusia y China, y funcionarios iraníes anunciaron planes de arrendar el puerto de Bushehr en el Golfo Pérsico a Rusia.
Las implicancias estratégicas a largo plazo de una fuerte presencia naval de Rusia y China en el Golfo Pérsico son innegables, puesto que estos dos países son los candidatos más probables a desafiar a Estados Unidos en los años y décadas venideros. El cambio de estado de ánimo que siguió a la muerte de Suleimani ofrece al régimen iraní una ventana de oportunidad para consolidar sus lazos con ambos.
Es verdad que al acicatear a sus representantes en Irak para la toma por asalto de la embajada estadounidense, el régimen se confió demasiado y subestimó la disposición del presidente estadounidense Donald Trump a responder con la fuerza. Pero al elegir a Suleimani como blanco del ataque, es posible que también Estados Unidos haya calculado mal la capacidad y voluntad de respuesta de Irán. El estado de la economía y el nivel de descontento en Irán obligan a Khamenei a mantener de su lado a la Guardia Revolucionaria y a las milicias leales. Y ahora mismo, esas fuerzas claman venganza. De modo que para Khamenei, la clave será hallar una respuesta suficientemente vigorosa para satisfacer a su base, pero no tan provocativa que incite a una escalada plena.
Por su parte, la administración Trump viene actuando sobre el supuesto de que el régimen iraní está tan despojado de legitimidad y debilitado por el malestar interno que no soportaría una guerra a gran escala con Estados Unidos. Y este peligroso supuesto se refuerza por la seguridad con que Trump insiste en que una guerra con Irán sería muy breve. Pero de hecho, el régimen iraní tiene profundos lazos culturales, económicos y de inteligencia en toda la región, y sobre todo en Irak. Domina el arte de la guerra asimétrica, y ahora no le queda otra alternativa que responder de algún modo a la muerte de Suleimani.
Esperemos que las preocupaciones internas y el instinto de supervivencia lleven a Khamenei y a su gobierno a emplear actos de represalia simbólicos y no medidas que conduzcan a una escalada. Y esperemos que Estados Unidos también actúe con prudencia estratégica en su respuesta a la próxima jugada de Irán. De lo contrario, podemos terminar con una guerra que casi nadie desea y cuya resolución será totalmente impredecible.
Traducción: Esteban Flamini