L'après Soleimani du point de vue de l'Iran
STANFORD – L'assassinat par les États-Unis de Qassem Soleimani, commandant de la force iranienne Al-Quds, marque incontestablement une escalade majeure dans le conflit de longue date qui oppose les deux pays. Mais cet événement ne doit pas nécessairement conduire à une troisième guerre mondiale (que certains observateurs annoncent d'ores et déjà), d'autant plus que si les États-Unis ont bel et bien acquis un avantage tactique à court terme en éliminant Soleimani, le régime iranien peut encore tirer parti des récentes évolutions.
L'Iran a en effet pris d'importantes mesures pour affronter les sérieux défis régionaux et nationaux auxquels le pays est aujourd'hui confronté. Téhéran a ainsi récemment dû faire face à une recrudescence soudaine de la ferveur nationaliste irakienne autour de son influence en Irak. Plusieurs bâtiments diplomatiques iraniens ont été incendiés, et les produits en provenance d'Iran boycottés. L'ayatollah Ali al-Sistani, né en Iran, et plus haut représentant religieux chiite en Irak, s'est lui-même prononcé contre toute ingérence étrangère (comprenez iranienne) dans les affaires de l'Irak.
Dans un effort évident d'atténuation du sentiment anti-iranien, les alliés de Soleimani en Iran – notamment le journal Kayhan, qui porte la parole du dirigeant suprême iranien, l'ayatollah Khamenei – a suggéré au mois d'octobre que les Irakiens occupent l'ambassade américaine à Bagdad. L'Iran avait besoin de revoir son discours en Irak, en redirigeant la ferveur nationaliste contre les États-Unis. Et les discussions ont effectivement changé à la suite de la frappe de drone menée contre Soleimani : de nombreux Irakiens ne se demandent plus désormais quand partira l'Iran, mais quand partiront les États-Unis.
Dans le même temps, l'Iran doit affronter un sérieux défi sur le plan national. Le régime a employé une violence choquante pour réprimer les manifestations de masse contre la détérioration des conditions économiques, faisant plusieurs centaines de morts, et procédant à des milliers d'arrestations. L'ayatollah Khamenei est depuis assiégé, suscitant des critiques de la part même de sa base traditionnelle, autour de sa mauvaise gestion des difficultés. Comme face à l'explosion de la colère en Irak, Khamenei avait besoin de refaçonner la situation, et les États-Unis lui ont à cet égard temporairement rendu service.
Aux yeux du monde extérieur, Soleimani était le cerveau des activités terroristes du régime hors des frontières de l'Iran, et le marionnettiste des intermédiaires de Téhéran dans la région, en premier lieu desquels le Hezbollah au Liban. Pour les Iraniens, le personnage était en revanche beaucoup plus complexe. Tandis que les jusqu'au-boutistes du régime le considéraient comme un héros, de nombreux Iraniens endeuillés par la perte d'un proche lors de manifestations pacifistes, ou opposés aux attaques du régime contre les dissidents iraniens de la diaspora, voyaient en lui un tout autre personnage.
Quoi qu'il en soit, le régime a mené ces dernières années une intelligente campagne de relations publiques consistant à dépeindre Soleimani comme un combattant poète, comparable à Napoléon ou César. Comptant par ailleurs parmi les rares commandants du Corps des gardiens de la révolution islamique (CGRI) à ne jamais avoir été sali par des accusations de corruption, Soleimani était présenté comme un candidat probable aux prochaines élections présidentielles. C'est pourquoi la sympathie qui existait dans l'opinion à l'égard de Soleimani est désormais vouée à s'étendre au régime, au moins à court terme.
Subscribe now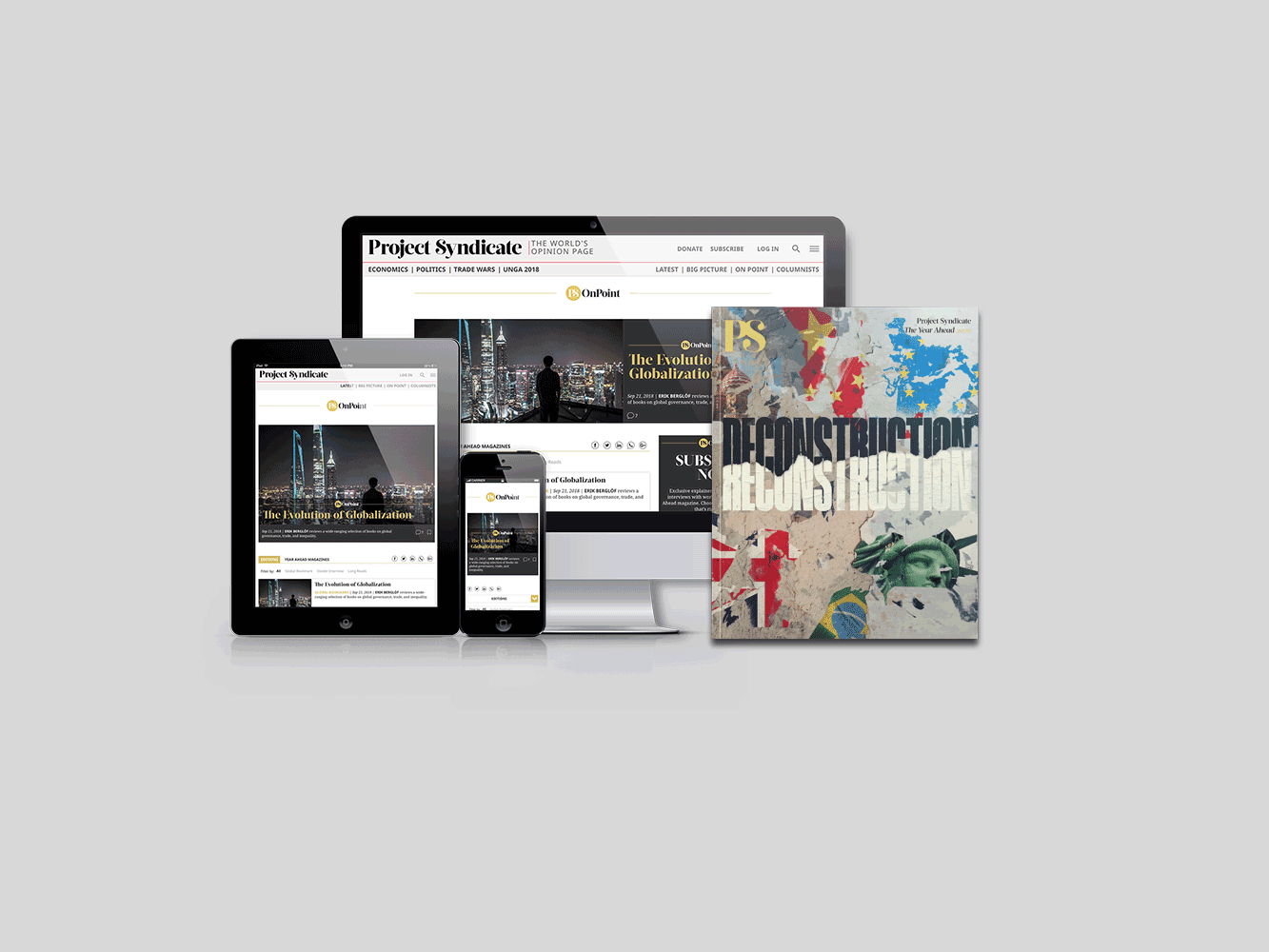 Subscribe now
Subscribe today and get unlimited access to OnPoint, the Big Picture, the PS archive of more than 14,000 commentaries, and our annual magazine, for less than $2 a week.
Avant ces derniers événements, et de plus en plus isolé au niveau international, l'Iran cherchait les moyens de démontrer sa puissance sur la scène mondiale. C'est ainsi qu'au mois de décembre, Téhéran a effectué ses toutes premières opérations navales conjointes avec la Russie et la Chine, le régime ayant par ailleurs annoncé la possibilité d'une location du port de Bouchehr, situé dans le golfe Persique, à la Russie.
Il n'est pas difficile d'entrevoir les implications stratégiques à long terme d'une solide présence navale russe et chinoise dans le golfe Persique, ces deux pays étant les plus susceptibles de défier les États-Unis dans les années et les décennies à venir. Compte tenu du changement de mentalité observé après la mort de Soleimani, le régime iranien dispose désormais d'une opportunité de consolider ses liens avec les deux puissances.
De toute évidence, en encourageant ses intermédiaires irakiens à déferler sur l'ambassade américaine, le régime de Téhéran est allé trop loin, et a sous-estimé la détermination du président américain Donald Trump à répondre par la force. Pour autant, en ciblant Soleimani, les États-Unis ont peut-être eux aussi commis une erreur de calcul, en négligeant la capacité et la volonté de réponse de l'Iran. Compte tenu de l'état de l'économie et du niveau de mécontentement en Iran, Khamenei doit conserver à ses côtés le CGRI et ses milices loyales. Or, ces forces ne demande actuellement qu'à prendre leur revanche. Pour Khamenei, il va donc s'agir d'élaborer une réponse suffisamment puissante pour satisfaire sa base, mais qui ne soit pas provocatrice au point de déclencher une escalade totale.
De son côté, l'administration Trump compte sur l'idée d'un régime iranien si dépourvu de légitimité, et si affaibli par le mécontentement national, qu'il ne se risquera jamais à mener une guerre majeure contre les États-Unis. Cette hypothèse risquée se trouve renforcée par la conviction souvent affirmée du président Trump selon laquelle une guerre contre l'Iran serait nécessairement très courte. Or, le régime iranien entretient de profonds liens culturels, économiques et de renseignement avec l'ensemble de la région, et notamment en Irak. Téhéran maîtrise l'art de la guerre asymétrique, et n'a désormais d'autre choix que de répondre d'une manière ou d'une autre à la mort de Soleimani.
Espérons que leurs difficultés intérieures et leur profond désir d'auto-préservation conduiront Khamenei et son gouvernement à privilégier des actes symboliques de représailles, plutôt que des mesures incendiaires. Espérons également que les États-Unis agiront avec prudence dans leur réponse aux prochains agissements de l'Iran. À défaut, nous pourrions nous retrouver plongés dans une guerre que personne ne souhaite, dont le dénouement serait absolument imprévisible.
Traduit de l'anglais par Martin Morel