¿Nacionalistas del mundo, uníos?
,
WASHINGTON, DC – La extensa gira de Steve Bannon por Europa este año no atrajo la atención que merecía, siendo el principal teórico de la vertiente nacionalista del presidente estadounidense Donald Trump. Bannon ahora quiere crear una federación de partidos nacionalistas en Europa. Pero ¿cómo es posible que un ideólogo del "Estados Unidos primero" quiera impulsar su proyecto político en un lugar que no sea Estados Unidos? Al unir fuerzas con la líder de la ultraderecha francesa Marine Le Pen (ella misma admiradora declarada del presidente ruso Vladimir Putin) Bannon parece estar pensando en un nuevo tipo de "internacional neonacionalista".
Conforme más países se transforman en "autocracias nacionalistas" y "democracias iliberales" gobernadas por líderes autoritarios, el nacionalismo se ha vuelto un común denominador ideológico. Pero la cuestión es si hay que tomarse en serio el oxímoron implícito en la idea de internacionalismo nacionalista.
Históricamente, el internacionalismo ha sido en general una exclusividad de la izquierda, desde los intentos de los revolucionarios franceses de exportar su proyecto político a toda Europa (a los que puso fin la dictadura bonapartista de Napoleón). Pero es interesante imaginar lo que hubiera sucedido si los estados europeos, en aquel momento ideológicamente receptivos, hubieran seguido el camino del republicanismo imperial.
Al comienzo del siglo pasado, el internacionalismo socialista estuvo más cerca que sus precursores de hacer realidad sus ambiciones globales. Firmemente arraigado en el marxismo clásico, el movimiento socialista consideraba al estado‑nación como un vehículo transitorio para el logro del universalismo proletario. En algún momento la mayoría de los países adoptarían el comunismo dentro de un marco internacional, y el estado‑nación se volvería obsoleto.
En aquel momento, importantes comunistas como Rosa Luxemburgo (e incluso Vladimir Lenin por algún tiempo) creyeron que, ya terminada la Primera Guerra Mundial, las instituciones comunistas se afianzarían primero en Alemania, y de allí se irradiarían al resto del mundo. Con el colapso de la Rusia imperial, los bolcheviques imaginaron a la Unión Soviética como vanguardia del comunismo global. Pero cuando las revoluciones comunistas en el resto de Europa fracasaron, Iosif Stalin y Nikolai Bukharin reimaginaron la misión histórica de la Unión Soviética como la construcción del "socialismo en un solo país".
La Unión Soviética misma se imaginó en un primer momento como una federación de repúblicas socialistas bajo el yugo de una estructura institucional dual formada por una burocracia de ministerios "habituales", por un lado, y el Partido Comunista, por el otro. Según este esquema, los comisarios del partido (dependientes del Comité Central del Partido Comunista) formaban una estructura de poder paralela. En teoría, las repúblicas de la federación eran iguales entre sí, y el nacionalismo ruso estaba contenido; pero en realidad, la república rusa dominó inmediatamente a las otras, por ser el asiento del poder.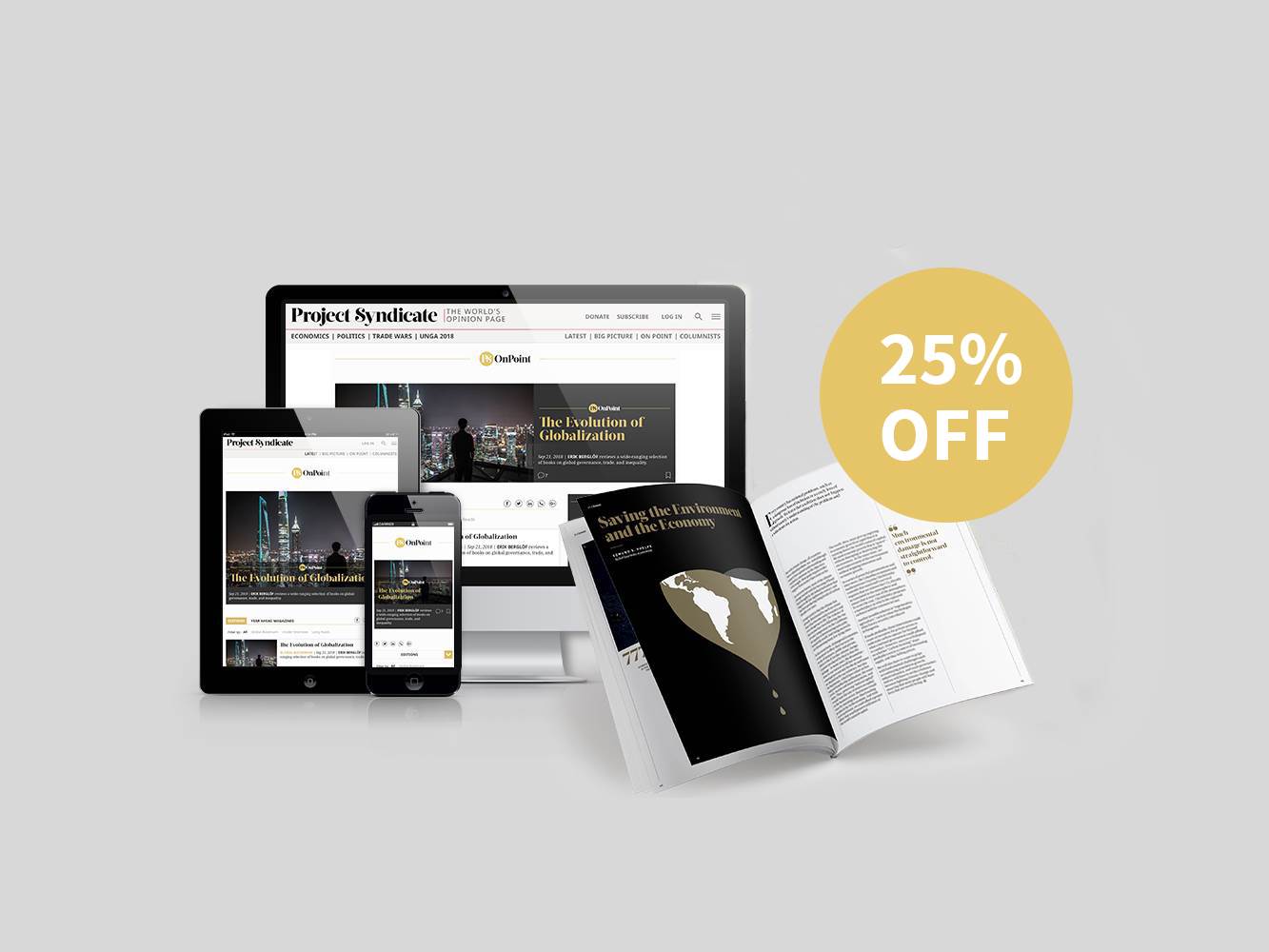 Subscribe now
For a limited time only, get unlimited access to On Point, The Big Picture, and the PS Archive, plus our annual magazine, for just $75.
En el frente económico, la Unión Soviética no tenía una política proteccionista y nacionalista explícita. Pero con la planificación central de la producción desde Moscú, la política económica cumplía un papel proteccionista, favoreciendo a algunas repúblicas soviéticas más que a otras.
Durante varias décadas después de la Segunda Guerra Mundial, muchos partidos europeos de oposición comunistas y socialistas de izquierda siguieron la guía del Kremlin, entre ellos los partidos comunistas de Francia e Italia (que representaban a cerca de un tercio de los fragmentados electorados de sus respectivos países), así como el Partido Socialdemócrata alemán, que no abandonó formalmente sus raíces marxistas hasta el congreso de 1959 en Bad Godesberg.
En tanto, Occidente llegó a dominar la economía mundial. Con Estados Unidos en la delantera, los países occidentales liberalizaron el comercio internacional y alentaron a otros países a abrir sus economías. Con el tiempo, los independizados nuevos mercados emergentes se unieron al orden internacional liderado por Occidente; incluso China, un país nominalmente comunista, terminó adoptando los principios económicos occidentales en la búsqueda del crecimiento. En este período, en las democracias occidentales el socialismo fue en general abandonado, y ocupó su lugar la socialdemocracia, que en vez de la planificación central favorecía a los mercados como mecanismo de asignación de recursos.
En este contexto histórico, ¿cómo interpretar la iniciativa de Bannon? Su objetivo ciertamente no es crear una alternativa de derecha a la federación soviética y a la Internacional Comunista. Importantes nacionalistas de derecha europeos, por ejemplo Jérôme Rivière de la Agrupación Nacional de Francia (nuevo nombre del Frente Nacional), rechazaron de plano esa idea. "Bannon es estadounidense y no tiene lugar en un partido político europeo" (declaró Rivière a Politico en julio). "Rechazamos cualquier entidad supranacional y no estamos participando en la creación de nada con Bannon".
De modo que el propósito de Bannon no es la formulación de políticas mejoradas o la creación de nuevas instituciones que permitan encarar los desafíos económicos y tecnológicos del siglo XXI. Más bien, su única preocupación es debilitar y, de ser posible, deshacer los avances "socioliberales", por ejemplo el proyecto europeo.
En el núcleo de ese proyecto hay dos variantes de internacionalismo que Bannon y sus aliados quieren destruir: una liberal de centroderecha, la otra liberal de centroizquierda. Ese objetivo, más que semejanzas en materia de políticas, es lo que une a los partidos de ultraderecha europeos. Pese a sus debilidades, Europa sigue siendo el centro del pensamiento internacionalista liberal, y como tal, el enemigo ideológico de los nacionalistas de todo el mundo.
Traducción: Esteban Flamini