Il Mito della Moneta Stabile
BERKELEY – Mentre la mania per le criptovalute potrebbe avere raggiunto l'apice, si continuano ad annunciare nuove unità di valute, anche da un giorno all'altro. Tra le nuove arrivate, le più importanti sono le cosiddette "monete stabili". Con nomi come Tether, Basis e Sagacoin, il loro valore è rigidamente legato al dollaro, all'euro o ad un paniere di valute nazionali.
È facile vedere il fascino di queste valute. Le monete valide rappresentano un mezzo di pagamento affidabile, un'unità di conto, ed una riserva di valore. Ma le criptovalute convenzionali, come i Bitcoin, si scambiano a prezzi soggetti a forti oscillazioni, il che significa che il loro potere d'acquisto – il loro dominio su beni e servizi – è altamente instabile. Quindi sono poco attraenti come unità di conto.
Nessun droghiere sano di mente prezzerebbe i prodotti sui suoi scaffali in Bitcoin. Nessuna lavoratrice vorrebbe un contratto di lavoro a lungo termine che la retribuisse con un numero fisso di quelle unità.
Inoltre, poiché la loro capacità di controllo su beni e servizi nel futuro oscilla in modo altrettanto estremo, criptovalute come i Bitcoin sono poco attraenti anche come riserva di valore. (Le criptovalute sono contestate pure come mezzo di pagamento, ma lasciamo da parte questo aspetto per il momento.)
Le "monete stabili" si propongono di risolvere questi problemi. Poiché il loro valore è stabile in termini di dollari o di valute equivalenti, esse sono attraenti come unità di conto e depositi di valore. Non sono semplici strumenti di speculazione finanziaria.
Ma questo non significa che siano valute certamente valide. Per capire perché, è utile distinguere tre tipi di "monete stabili".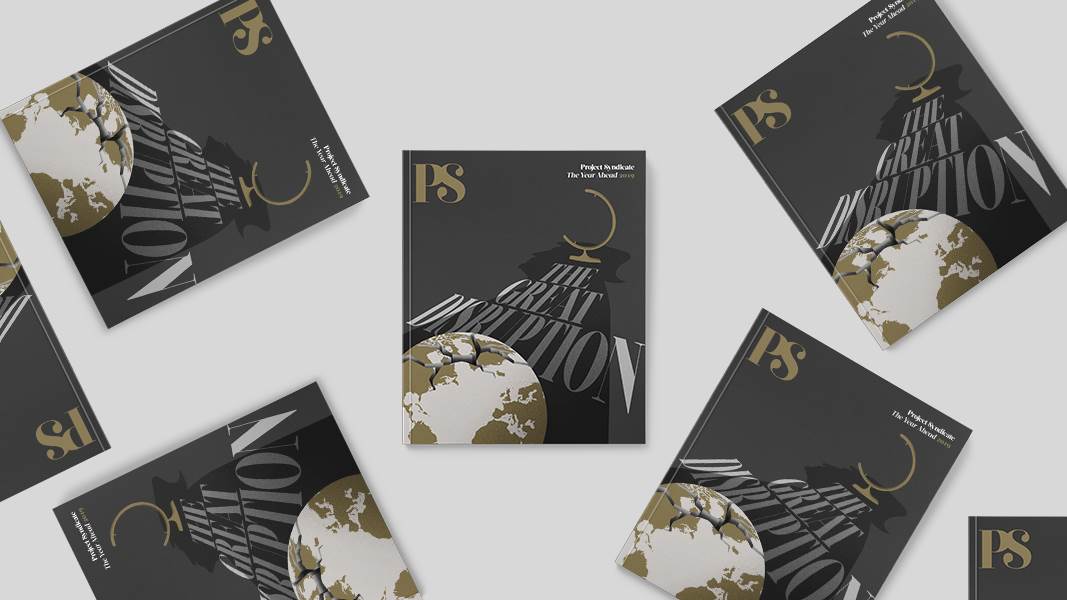 The Year Ahead 2019
Featuring commentaries by Joseph Stiglitz, Sri Mulyani Indrawati, Angus Deaton, Célestin Monga, Jean-Claude Juncker, and other leading thinkers. Now available for pre-order.
Il primo tipo è pienamente garantito: l'operatore detiene riserve pari o superiori al valore delle monete in circolazione. La Tether, che è ancorata in modo univoco al dollaro, sostiene di detenere depositi in dollari pari al valore della sua circolazione. Ma la veridicità di questa affermazione è stata contestata.
Questo indica un ulteriore problema con questo modello: la spesa. Per emettere il valore di un dollaro in Tether a mio o tuo favore, la piattaforma deve attirare un dollaro di capitale di investimento da te o da me e metterlo in un conto bancario in dollari. Uno di noi avrà quindi scambiato un dollaro perfettamente liquido, sostenuto dalla piena fiducia e credito del governo degli Stati Uniti, per una criptovaluta con sostegno discutibile e scomoda da usare. Questo scambio può essere interessante per i riciclatori di denaro e gli evasori fiscali, ma non per gli altri. In altre parole, non è ovvio che in futuro il modello si ampli, o che i governi siano consenzienti.
Il secondo tipo di "moneta stabile" è parzialmente garantito. In questo caso, la piattaforma detiene dollari pari, ad esempio, al 50% del valore delle monete in circolazione.
I problemi con questa variante saranno noti a tutti i responsabili di politiche monetarie laddove le banche centrali hanno tentato di fissare un tasso di cambio detenendo però riserve pari solo ad una minima parte delle sue passività. Se alcuni possessori di monete dubiteranno della durata del peg, venderanno le loro proprietà. La piattaforma dovrà acquistarli utilizzando le sue riserve in dollari per evitare che il prezzo scenda. Ma poiché lo stock di riserve in dollari è limitato, altri investitori si affanneranno ad uscire prima che "la cassa sia vuota". Il risultato sarà l'equivalente di un assalto agli sportelli bancari, che porterà al collasso del peg.
Il terzo tipo di "moneta stabile", che non è garantita, presenta ampiamente questo problema. In questo caso la piattaforma emette non solo cripto-monete ma anche cripto-obbligazioni. Se il prezzo delle monete inizia a scendere, la piattaforma le riacquista, in cambio di ulteriori obbligazioni. Le obbligazioni dovrebbero attrarre gli investitori perché essi negoziano ad un prezzo scontato – cosicché, in linea di principio, il loro prezzo può aumentare – e perché l'emittente promette di pagare interessi agli obbligazionisti, sotto forma di monete aggiuntive. Tale interesse deve essere finanziato con l'introito derivante dall'emissione di monete future.
In questo caso, il difetto del modello sarà ovvio anche per un banchiere principiante. La capacità dell'emittente di porre a servizio le obbligazioni dipende dalla crescita della piattaforma, che non è garantita. Se il risultato diventerà meno sicuro, il prezzo delle obbligazioni diminuirà. Dovrà quindi essere emessa una quantità maggiore di obbligazioni per impedire una data caduta del valore della moneta, rendendo ancora più difficile la soddisfazione degli interessi delle obbligazioni.
In circostanze plausibili, potrebbe non esserci alcun prezzo, per quanto basso, che attiri acquirenti volontari di obbligazioni aggiuntive. Di nuovo, il risultato sarà il crollo del peg.
Tutto questo sarà noto a chiunque abbia incontrato anche un solo studio sugli attacchi speculativi ai tassi di cambio ancorati, o a chiunque abbia preso un caffè con un banchiere centrale dei mercati emergenti. Ma questo non significa che sia familiare agli inesperti ingegneri del software che reclamizzano "monete stabili". E non significa che i difetti nei loro schemi attualmente alla moda saranno conosciuti dagli investitori.