La izquierda española pasa al centro de la escena
BARCELONA – Tras pasar por dos elecciones generales en 2019, España tiene su primer gobierno de coalición desde la muerte del Generalísimo Francisco Franco. Encabezada por el presidente de gobierno Pedro Sánchez (del Partido Socialista) y Pablo Iglesias (de la izquierda radical de Podemos), la coalición se forjó con el apoyo explícito del Partido Nacionalista Vasco (PNV), y con una crucial abstención negociada de parte de la independentista Izquierda Republicana de Cataluña (ERC). Tras una votación parlamentaria extremadamente pareja (con 167 votos por el "sí", 165 por el "no" y 18 abstenciones) la coalición enfrentará intensa oposición del derechista Partido Popular (PP) y de un menguado Ciudadanos, así como de Vox, un partido ultraderechista en ascenso.
El objetivo de la coalición es situar a España "como referente de la protección de los derechos sociales en Europa". Su programa se centra en un plan para revertir las medidas de crisis tomadas por el anterior gobierno del PP con Mariano Rajoy, que incluyeron recortes del gasto social y reformas laborales y previsionales.
La coalición no pretende incumplir las directivas fiscales de la Unión Europea o poner en duda la pertenencia de España a la eurozona. Pero ahora que España se recuperó de la recesión que siguió a la crisis de 2008 y ha vuelto a ser competitiva, el nuevo gobierno quiere encarar los efectos del desempleo (que aunque se redujo desde su anterior 25%, permanece por encima de 14%) y de las rebajas salariales de la década pasada. Una franja importante de la población todavía no recibió ningún beneficio de la recuperación y experimenta dificultades por el encarecimiento de la vivienda y de los alquileres.
El programa de la coalición (un término medio entre los socialistas y Podemos) es en gran medida aspiracional, y contiene pocas propuestas concretas. El gobierno quiere aumentar el gasto social, subir el salario mínimo al 60% del salario promedio, actualizar las pensiones conforme al índice de precios al consumidor y crear alguna forma de ingreso básico. Esto se financiaría (siendo optimistas) aumentando impuestos a los ricos, a las grandes empresas (en particular bancos y energéticas) y a las ganancias de capital, con el objetivo de converger hacia el promedio europeo del cociente recaudación/PIB.
Más allá de estas medidas, la coalición prevé nuevos controles a los alquileres urbanos y eliminar los copagos del sistema de salud. Pretende 100% de generación de electricidad a partir de fuentes renovables en 2050, paridad de género en listas electorales y una reforma de la legislación educativa. Aquí también, se trata de políticas bienintencionadas pero cuya implementación puede ser difícil.
La pregunta evidente es cómo mantener la disciplina fiscal. Dado que España ya tiene un déficit estructural, del que la Comisión Europea quiere una reducción de más de 9000 millones de euros (10 000 millones de dólares), cuesta ver de qué manera se logrará que los planes de reforma previsional y aumento del gasto social sean sostenibles. Además, con excepción de algunas alícuotas del impuesto al valor agregado, la tasa general de tributación en España no es baja; lo que ocurre es que la base tributaria es reducida, debido a la evasión, la economía subterránea y diversos vacíos legales. Por eso, limitarse a subir las alícuotas puede crear distorsiones sin resolver realmente el problema subyacente.
Subscribe now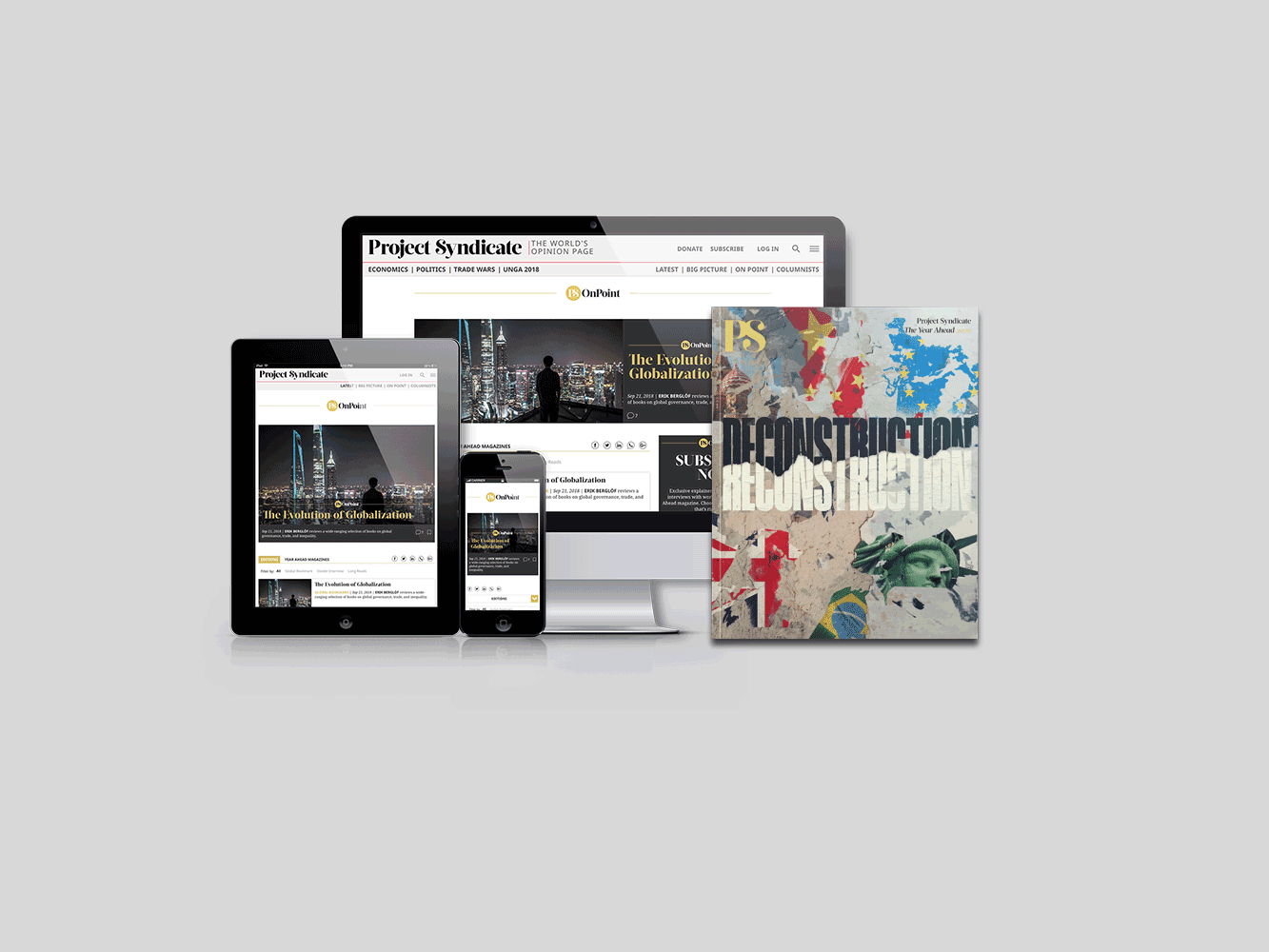 Subscribe now
Subscribe today and get unlimited access to OnPoint, the Big Picture, the PS archive of more than 14,000 commentaries, and our annual magazine, for less than $2 a week.
Lo mismo vale para el plan del gobierno de reducir el alto desempleo estructural de España. Nuevamente, sus propuestas no resolverán necesariamente la cuestión subyacente, que es la división del mercado laboral entre clases de trabajadores con o sin protección. Asimismo, la intención del gobierno de controlar los alquileres puede resultar contraproducente en la medida en que desaliente la construcción de viviendas nuevas. Y no se presentó ningún plan claro para aumentar la productividad.
Además de las políticas sociales y la economía, el nuevo gobierno tendrá que encarar la "cuestión catalana", que se remonta al menos al siglo XVII, y que fue uno de los factores principales detrás de la Guerra Civil española de 1936‑1939. Hace poco, el conflicto dio lugar a exorbitantes condenas a prisión para varios dirigentes secesionistas y reprimendas de tribunales europeos al sistema judicial español, tras el frustrado referendo independentista de octubre de 2017.
La constitución española de 1978 prevé la existencia dentro del estado español de "nacionalidades" y "regiones". Pero tras un fallido golpe militar en 1981, ha habido en general una tendencia hacia la recentralización, que impulsó renovadas demandas de más autonomía por parte de regiones individuales. La cuestión se complica porque los partidos de derecha españoles cuestionan los ordenamientos políticos diferenciados que Cataluña y el País Vasco quieren tener con el estado español. Y Pablo Casado, líder actual del PP, prometió acciones legales contra Sánchez si el nuevo gobierno no mantiene a raya a la administración catalana.
En cualquier caso, la nueva coalición prefiere una solución política antes que judicial, y promoverá un fortalecimiento de la autonomía regional. Además, el acuerdo entre los socialistas y ERC prevé interacciones bilaterales entre los gobiernos español y catalán, e incluso abre la puerta a una consulta a la ciudadanía catalana una vez alcanzada una solución política.
Esto es un sorprendente cambio respecto de las posiciones anteriores del gobierno español y de los partidos independentistas catalanes (incluida ERC). En el mejor de los casos, el nuevo gobierno seguirá una política de distensión hacia el campo independentista catalán, mientras este da pequeños pasos en dirección a una mayor autogobernanza y ambas partes redescubren el espíritu de la Constitución de 1978. Pero sea como sea, ninguna reforma constitucional será posible sin apoyo del PP.
De modo que el nuevo gobierno será frágil. Además de enfrentar una desaceleración económica, tendrá que crear mayorías parlamentarias para cada una de las medidas que proponga, en un entorno político profundamente polarizado que recuerda las "dos Españas" descritas por el poeta español Antonio Machado en la década de 1910.
Sin embargo, como muestra la positiva experiencia de Portugal bajo un gobierno de izquierda, la sostenibilidad fiscal todavía es posible, sobre todo si el centrista PNV consigue ejercer una influencia moderadora sobre la coalición. El camino será difícil, pero con habilidad y suerte, el nuevo gobierno puede sobrevivir y cumplir algunas de sus promesas. Si lo logra, habrá rescatado a España de la disfunción política que paraliza a otros países de la UE y se habrá posicionado como una fuerza estabilizadora en el continente.
Traducción: Esteban Flamini