Die spanische Linke betritt die Bühne
BARCELONA – Nach zwei Parlamentswahlen im Jahr 2019 hat Spanien jetzt seit dem Tod von Generalissimo Francisco Franco die erste Koalitionsregierung: Unter der Leitung von Ministerpräsident Pedro Sánchez von den Sozialisten und Pablo Iglesias von der linksradikalen Podemos wurde die Koalition mit der ausdrücklichen Unterstützung der Baskischen Nationalpartei (PNV) gebildet. Entscheidend dafür war auch die vereinbarte Enthaltung der Republikanischen Linken von Katalonien (ERC), die sich für die Unabhängigkeit einsetzt. Nach einem extrem knappen parlamentarischen Abstimmungsergebnis von 167 Ja-Stimmen, 165 Nein-Stimmen and 18 Enthaltungen wird die Koalition aber erheblichen Gegenwind von der rechten Volkspartei PP und den geschrumpften Ciudadanos erhalten – ebenso wie von der aufstrebenden rechtsextremen Partei Vox.
Das Ziel der Koalition ist es, "Spanien zu einem Referenzpunkt für den Schutz der sozialen Rechte in Europa" zu machen. Im Mittelpunkt ihres Programms steht ein Plan, die Krisenmaßnahmen rückgängig zu machen, die von der ehemaligen PP-Regierung unter Mariano Rajoy eingeführt wurden. Dieser hatte damals die Sozialausgaben gekürzt und Arbeits- sowie Rentenreformen eingeführt.
Die Absicht der Koalition ist es nicht, die EU-Haushaltsregeln zu brechen oder die Mitgliedschaft Spaniens in der Eurozone anzuzweifeln. Aber jetzt, wo Spanien sich von der Rezession nach 2008 erholt und seine Wettbewerbsfähigkeit wiedergewonnen hat, möchte sich die neue Regierung um die Folgen der Arbeitslosigkeit (die von 25% kommt, aber immer noch über 14% liegt) und der Lohnkürzungen des letzten Jahrzehnts kümmern. Ein erheblicher Anteil der Bevölkerung konnte von der Erholung noch nicht profitieren und versucht verzweifelt, mit den immer höheren Immobilienpreisen und Mieten Schritt zu halten.
Das Koalitionsprogramm – ein Kompromiss zwischen den Sozialisten und Podemos – beruht größtenteils auf Absichten und enthält nur wenige konkrete Vorschläge: Die Regierung will die Sozialausgaben erhöhen, den Mindestlohn auf 60% des Durchschnittslohns steigern, die Renten wieder an die Konsuminflationsrate anpassen und eine Art von Grundeinkommen einführen. Dies alles soll (optimistischerweise) über höhere Steuern für die Reichen, große Unternehmen (insbesondere Banken und Energiekonzerne) und auf Kapitaleinkünfte finanziert werden. Ziel dabei ist es, sich an den europäischen Durchschnittswert der Einkünfte im Verhältnis zum BIP anzunähern.
Neben diesen Maßnahmen plant die Koalition, in den Städten neue Mietkontrollen einzuführen und medizinische Zuzahlungen abzuschaffen. Bis 2050 soll 100% der Elektrizität aus erneuerbaren Energien stammen, bei Wahllisten Geschlechtergleichheit herrschen und die Ausbildungsgesetzgebung reformiert werden. Auch diese Maßnahmen sind gut gemeint, könnten aber schwierig umzusetzen sein.
Die Frage ist natürlich, wie die Haushaltsdisziplin beibehalten werden kann. Angesichts dessen, dass Spanien bereits jetzt über ein strukturelles Defizit verfügt, dass laut der Europäischen Kommission um über neun Milliarden Euro verringert werden muss, ist es schwer zu erkennen, wie die geplanten Rentenreformen und höheren Sozialausgaben nachhaltiger gestaltet werden können. Darüber hinaus ist – mit Ausnahme einiger Mehrwertsteuern– Spaniens allgemeines Steuerniveau nicht gerade niedrig. Und die Steuerbasis des Landes ist aufgrund von Hinterziehung, Schattenwirtschaft und diversen Schlupflöchern sehr begrenzt. Lediglich die Steuern zu erhöhen könnte daher zu Verzerrungen führen, ohne das Problem tatsächlich zu lösen.
Subscribe now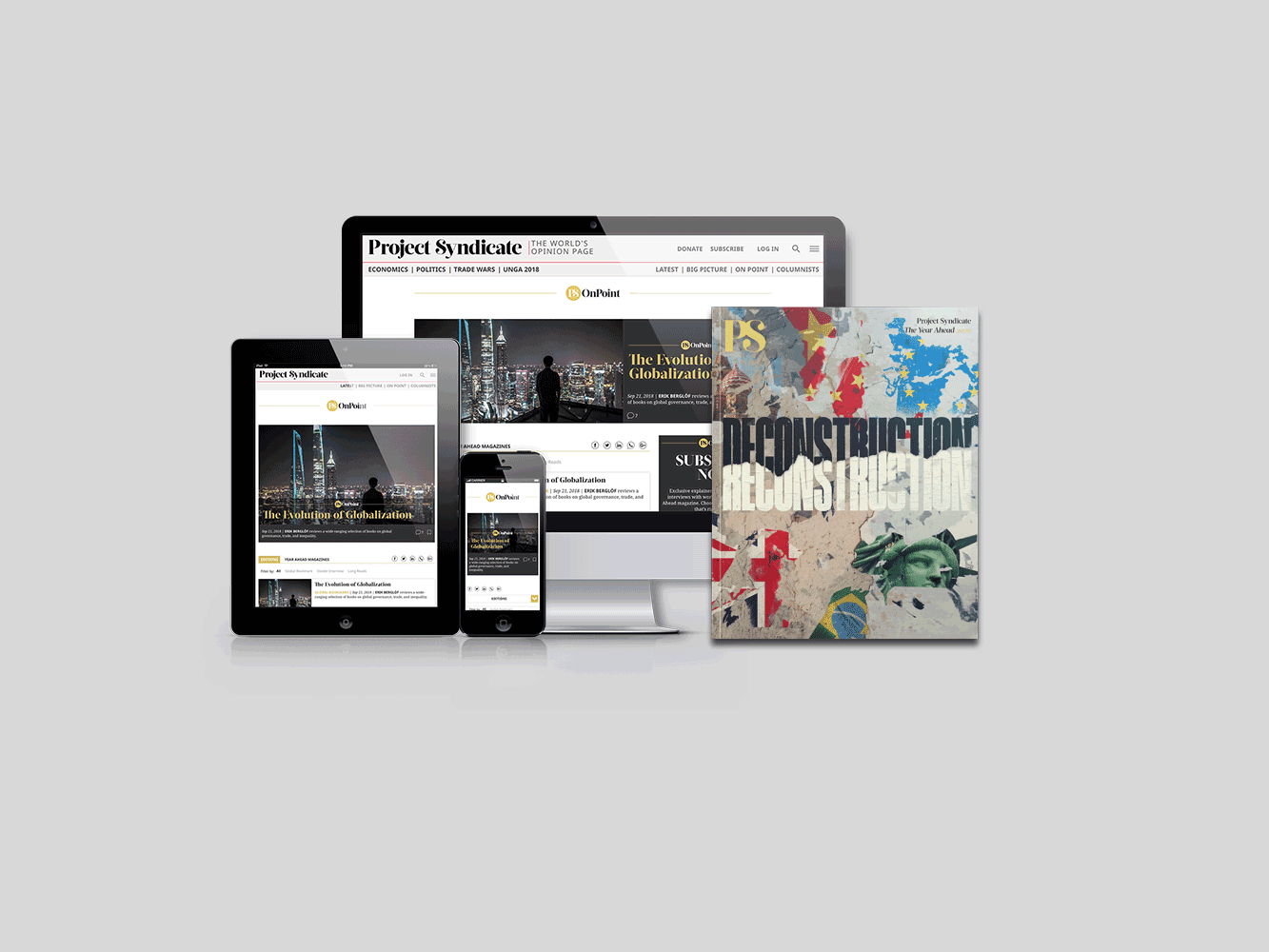 Subscribe now
Subscribe today and get unlimited access to OnPoint, the Big Picture, the PS archive of more than 14,000 commentaries, and our annual magazine, for less than $2 a week.
Dasselbe trifft auch auf den Plan der Regierung zu, die hohe strukturelle Arbeitslosigkeit des Landes zu verringern. Erneut könnte es hier passieren, dass die entsprechenden Vorschläge das Problem nicht wirklich lösen, da der Arbeitsmarkt zwischen geschützten und ungeschützten Klassen von Beschäftigen aufgeteilt ist. Auch die Absicht der Regierung, die Mieten zu kontrollieren, könnte nach hinten losgehen, weil sie Investoren vom Bau neuer Häuser abhält. Und es wurde noch kein klarer Plan vorgelegt, um die Produktivität zu erhöhen.
Neben der Sozialpolitik und der Wirtschaft muss sich die neue Regierung um die "Katalonenfrage" kümmern, die bis ins 17. Jahrhundert zurück reicht und einer der Hauptfaktoren hinter dem spanischen Bürgerkrieg von 1936-1939 war. In jüngerer Zeit führte dieser Konflikt zu hohen Gefängnisstrafen für mehrere Separatistenführer und einigen Niederlagen der spanischen Justiz vor europäischen Gerichten, gefolgt von einem vereitelten Unabhängigkeitsreferendum im Oktober 2017.
Die spanische Verfassung von 1978 ermöglicht es sowohl "Nationalitäten" als auch "Regionen", innerhalb des spanischen Staates zu existieren. Aber seit einem fehlgeschlagenen Militärputsch im Jahr 1981 gab es eine lange Tendenz hin zur Wiederzentralisierung, die dann zu erneuten Forderungen einzelner Regionen nach mehr Unabhängigkeit führten. Weiter verkompliziert wird die Lage dadurch, dass Spaniens rechte Parteien die differenzierten politischen Forderungen Kataloniens und des Baskenlandes gegenüber dem spanischen Staat ablehnen. Und Pablo Casado, der aktuelle PP-Chef, hat geschworen, rechtlich gegen Sánchez vorzugehen, sollte die neue Regierung die katalonische Verwaltung nicht zur Räson bringen.
Auf jeden Fall bevorzugt die neue Koalition anstatt einer juristischen eine politische Lösung und wird sich für eine Stärkung der regionalen Autonomie einsetzen. Darüber hinaus sieht die Übereinkunft zwischen den Sozialisten und der ERC bilaterale Interaktionen zwischen den Regierungen Spaniens und Kataloniens vor und bereitet, nachdem eine politische Einigung erreicht wurde, sogar den Weg für eine Rücksprache mit den katalonischen Bürgern.
Dies ist eine bemerkenswerte Abkehr von den bisherigen Positionen der spanischen Regierung und der katalonischen Unabhängigkeitsparteien (einschließlich der ERC). Bestenfalls wird die neue Regierung eine Art Entspannungspolitik gegenüber dem katalonischen Unabhängigkeitslager führen, das dann kleine Schritte hin zu stärkerer Selbstverwaltung gehen kann, während beide Seiten den Geist der Verfassung von 1978 wieder entdecken könnten. Ohne das Einverständnis der PP wird es jedoch letztlich keine Verfassungsreform geben können.
Daher wird die neue Regierung zerbrechlich bleiben. Nicht nur muss sie sich um die wirtschaftliche Schwäche kümmern, sondern auch parlamentarische Mehrheiten für ihre Vorschläge finden – und dies in einer zutiefst polarisierten politischen Umgebung, die an die "zwei Spanien" erinnert, die in den 1910ern von Antonio Machado, dem spanischen Poeten des 20. Jahrhunderts, beschrieben wurden.
Aber wie Portugals positive Erfahrungen unter einer linksgerichteten Regierung zeigen, könnte fiskale Nachhaltigkeit immer noch möglich sein – insbesondere wenn die Mitte-Partei PNV in der Lage ist, auf die Koalition einen mäßigenden Einfluss auszuüben. Es wird schwer werden. Aber mit Geschick und etwas Glück könnte die neue Regierung sowohl überleben als auch einige ihrer Versprechen erfüllen. Hat sie damit Erfolg, könnte sie Spanien aus der politischen Lähmung befreien, die andere Staaten der Europäischen Union befallen hat, und sich auf dem Kontinent als stabilisierende Kraft erweisen.
Aus dem Englischen von Harald Eckhoff