La gauche espagnole sous les feux de la rampe
BARCELONE – Après deux élections législatives en 2019, l'Espagne a à présent son premier gouvernement de coalition depuis la mort du Generalísimo Francisco Franco. Sous la direction du Premier ministre Pedro Sánchez des socialistes et de Pablo Iglesias de la gauche radicale Podemos, la coalition a été créée avec le soutien explicite du Parti nationaliste basque (PNV) et avec une abstention négociée cruciale de la Gauche républicaine pro-indépendante de Catalogne (ERC). À la suite d'un vote parlementaire extrêmement serré – avec 167 oui, 165 non et 18 abstentions – la coalition sera confrontée à une opposition féroce du Parti Populaire de droite (PP) et d'un parti Ciudadanos aujourd'hui affaibli, ainsi que de Vox, un parti d'extrême droite en hausse.
L'objectif de la coalition est de « faire de l'Espagne un élément de référence pour la protection des droits sociaux en Europe ». Au centre de son programme se trouve un plan visant à inverser les mesures de crise adoptées par le gouvernement précédent dirigé par le PP sous Mariano Rajoy, qui a réduit les dépenses sociales et a introduit des réformes du travail et des retraites.
L'intention de la coalition est de ne pas enfreindre les directives budgétaires de l'UE, ni de remettre en question l'adhésion de l'Espagne à la zone euro. Mais à présent que l'Espagne s'est remise de la récession de 2008 et qu'elle a retrouvé sa compétitivité, le nouveau gouvernement veut faire face aux effets du chômage (qui a chuté de 25 %, mais reste supérieur à 14 %) et aux réductions de salaire subies au cours de la dernière décennie. Un segment important de la population n'a pas encore bénéficié de la reprise et a du mal à faire face à la hausse des prix de l'immobilier et des loyers.
Le programme de la coalition – un compromis entre les socialistes et Podemos – est principalement incitatif, avec seulement quelques propositions concrètes. Le gouvernement veut augmenter les dépenses sociales, augmenter le salaire minimum à 60 % du salaire moyen, réindexer les pensions sur le taux d'inflation des consommateurs et introduire une forme de revenu de base. Ces mesures devraient (en restant optimiste) être financées par des impôts plus élevés sur les riches, les grandes entreprises (en particulier les banques et les entreprises énergétiques) et les plus-values, dans le but de converger vers la moyenne européenne des recettes par rapport au PIB.
Au-delà de ces mesures, la coalition envisage de permettre de nouveaux contrôles des loyers dans les villes et d'éliminer les copaiements de couverture médicale. Elle veut une production d'électricité renouvelable à 100% d'ici 2050, la parité entre les sexes dans les listes électorales et une refonte des lois sur l'éducation. Encore une fois, ces politiques sont pleines de bonnes intentions, mais elles risquent d'être difficiles à mettre en œuvre.
La question, bien sûr, est de savoir comment maintenir la discipline budgétaire. Étant donné que l'Espagne a déjà un déficit structurel que la Commission européenne veut réduire de plus de 9 milliards d'euros (10 milliards de dollars), il est difficile de savoir comment les réformes des retraites et les augmentations prévues des dépenses sociales vont être rendues durables. En outre, à l'exception de certains taux de TVA, le taux global de taxation de l'Espagne n'est pas faible : sa base fiscale est plutôt limitée, en raison de l'évasion fiscale, de l'économie souterraine et de diverses failles. En tant que tel, la simple hausse des taux d'imposition pourrait provoquer des distorsions sans réellement résoudre le problème sous-jacent.
Subscribe now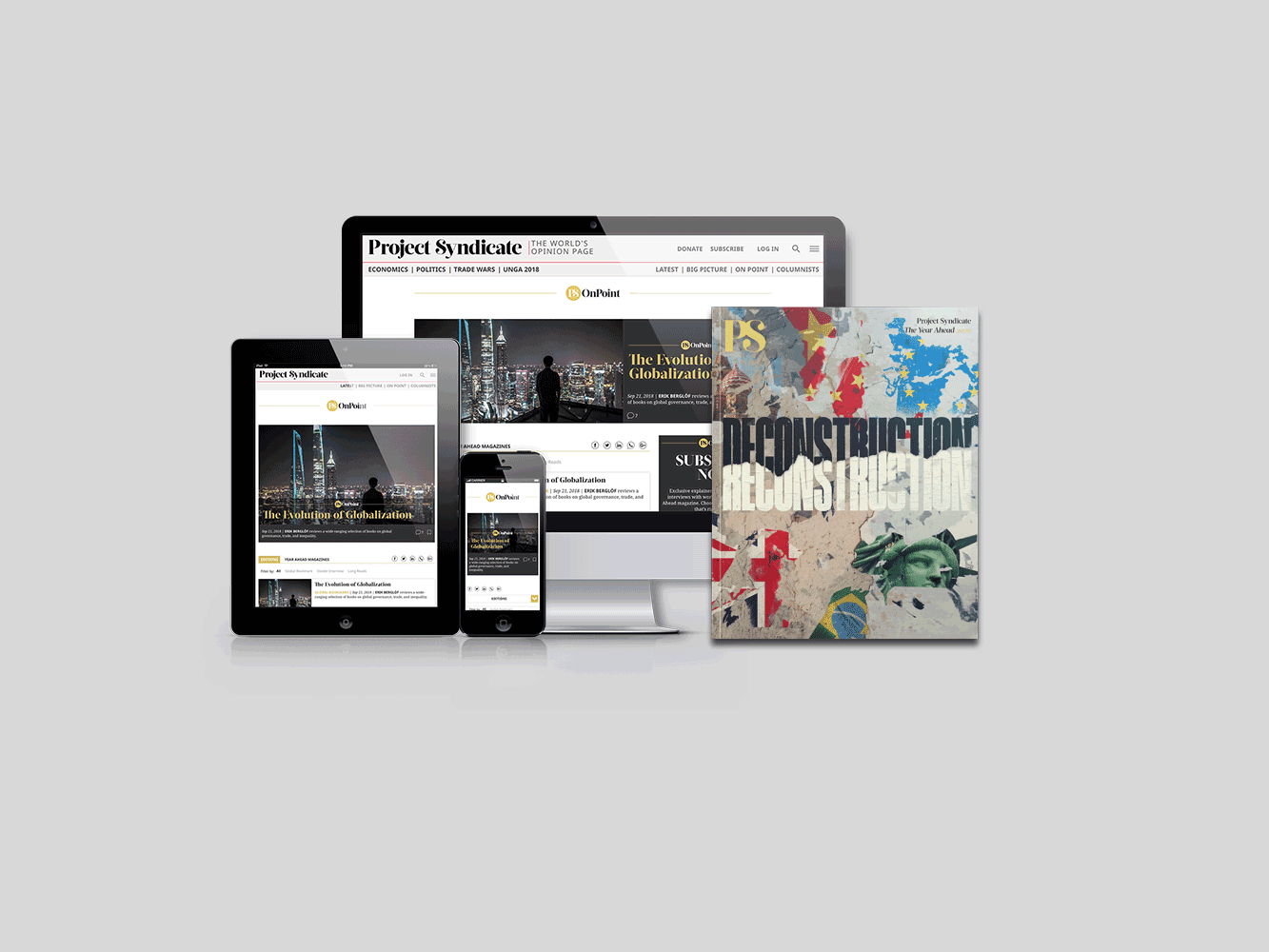 Subscribe now
Subscribe today and get unlimited access to OnPoint, the Big Picture, the PS archive of more than 14,000 commentaries, and our annual magazine, for less than $2 a week.
Il en va de même pour le plan du gouvernement visant à réduire le chômage structurel élevé de l'Espagne. Encore une fois, ses propositions risquent de ne pas résoudre nécessairement le problème sous-jacent, à savoir que le marché du travail est divisé entre des catégories protégées et non protégées de travailleurs. De même, l'intention du gouvernement de s'appuyer sur les contrôles des loyers risque de se révéler autodestructrice, dans la mesure où cela décourage la construction d'un plus grand nombre de logements. En outre, le gouvernement n'a proposé aucun plan clair pour accroître la productivité.
Au-delà des politiques sociales et de l'économie, le nouveau gouvernement devra s'attaquer à la « question catalane », qui remonte au moins au XVIIème siècle et qui fut l'un des principaux facteurs de la guerre civile espagnole de 1936-1939. Plus récemment, le conflit a entraîné des peines de prison sévères à l'encontre de plusieurs dirigeants sécessionnistes et plusieurs réprimandes du pouvoir judiciaire espagnol de la part des tribunaux européens, à la suite d'un référendum d'indépendance qui a échoué en octobre 2017.
La constitution espagnole de 1978 permet aux « nationalités » et aux « régions » d'exister au sein de l'État espagnol. Mais depuis un coup d'État militaire manqué en 1981, il existe depuis longtemps une tendance à la recentralisation, qui provoque des demandes renouvelées des régions individuelles à bénéficier de davantage d'autonomie. Pour compliquer encore les choses, les partis de droite espagnols s'opposent aux arrangements politiques différenciés vis-à-vis de l'État espagnol, que réclament la Catalogne et le Pays basque. Pablo Casado, l'actuel chef du PP, s'est engagé à poursuivre une action en justice contre Sánchez si le nouveau gouvernement ne met pas l'administration catalane au pas.
En tout état de cause, la nouvelle coalition favorise une solution politique plutôt qu'une solution judiciaire et elle va faire pression en faveur d'un renforcement de l'autonomie régionale. En outre, l'accord entre les socialistes et l'ERC appelle à des interactions bilatérales entre les gouvernements espagnol et catalan, ouvrant par là même la voie à une consultation avec les citoyens de la Catalogne une fois un accord politique conclu.
Il s'agit d'un contraste frappant par rapport aux propositions précédentes soutenues à la fois par le gouvernement espagnol et par les partis pro-indépendants catalans (dont l'ERC). Dans le meilleur des cas, le nouveau gouvernement supervisera une politique de détente à l'égard du camp pro-indépendance de la Catalogne, ce dernier faisant de petits pas vers une plus grande autonomie gouvernementale, les deux camps redécouvrant ainsi l'esprit de la Constitution de 1978. En fin de compte, cependant, aucune réforme constitutionnelle ne sera possible sans l'adhésion du PP.
Ce nouveau gouvernement sera donc fragile. Non content de devoir répondre à un ralentissement économique, il devra construire des majorités parlementaires pour chacune de ses propositions politiques dans un environnement politique profondément polarisé, qui rappelle les « deux Espagnes » décrites par le poète espagnol du XXème siècle Antonio Machado dans les années 1910.
Néanmoins, comme le montre l'expérience positive du Portugal sous un gouvernement de gauche, la viabilité budgétaire sera encore possible, en particulier si le PNV centriste est en mesure d'exercer une influence modérée sur la coalition. Cela ne se passera pas sans heurts. Mais avec de la chance et du travail, le nouveau gouvernement pourrait à la fois survivre et tenir certaines de ses promesses. Si tel est le cas, il aura sauvé l'Espagne du dysfonctionnement politique qui a secoué d'autres pays de l'Union européenne et l'aura instaurée comme une force de stabilisation sur le continent.