La solidez de la democracia española
MADRID – La idea de que "España es diferente" empujó a generaciones de románticos viajeros a cruzar los Pirineos para ver con sus propios ojos, azuzadas sus fantasías por visiones de mujeres vibrantes y bandidos encantadores. Pero España ya no es el puño desafiante en la cadera de Carmen, la cigarrera de Bizet. Aunque hoy todas las miradas están puestas en el intento separatista de la región de Cataluña, España todavía se destaca entre las democracias occidentales en varios aspectos cruciales (y positivos).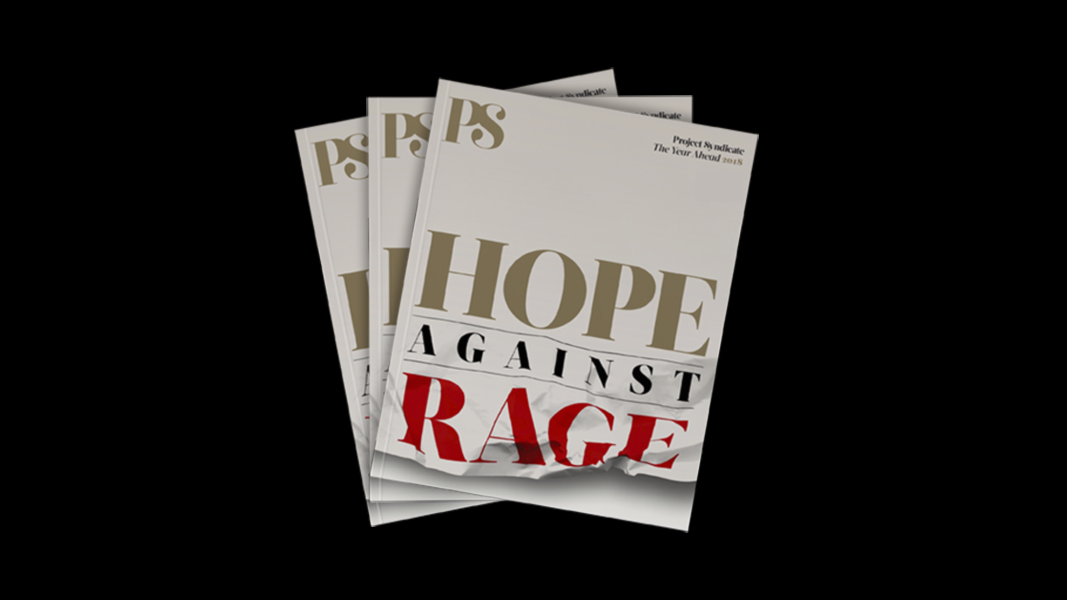 The Year Ahead 2018
The world's leading thinkers and policymakers examine what's come apart in the past year, and anticipate what will define the year ahead.
La singularidad de España puede verse en su respuesta al terrorismo. En el Reino Unido, los atentados de 2005 en Londres generaron más restricciones legales a las libertades individuales y colectivas. El ataque del 11 de septiembre de 2001 en Estados Unidos impulsó una serie de cambios a las leyes sobre vigilancia estatal, que hicieron más fácil para el gobierno espiar a estadounidenses comunes y corrientes (y eso por no hablar de la Guerra Global al Terrorismo, que sigue causando estragos en Medio Oriente).
En cambio, después de los atentados del 11 de marzo de 2004 en el sistema ferroviario de Madrid (que dejaron casi 200 muertos), se alzó en España una "alianza de civilizaciones" para tender puentes con el Islam y así desarmar al extremismo. Esta actitud tolerante hacia la minoría musulmana del país continúa hasta el día de hoy, a pesar del reciente ataque de agosto en La Rambla, en el corazón de Barcelona.
Esto también parece verse reflejado en la política española. Mientras en casi todas las elecciones recientes en Europa los partidos populistas de extrema derecha obtuvieron buenos resultados (el último fue el alemán Alternative für Deutschland, AfD), España (y el lindante Portugal) se han mantenido al parecer inmunes.
Hoy España disfruta de un considerable dinamismo económico, con una de las tasas de crecimiento más altas de Europa. Pero en años recientes padeció dificultades económicas y un desempleo galopante, que llegó al 27% en 2013. Suele darse por sentado que la combinación de problemas económicos e inmigración es una receta para el euroescepticismo y la xenofobia.
Pero ninguna de las dos grandes fuerzas políticas surgidas en España en los últimos años (Ciudadanos y Podemos) muestra el menor atisbo de tendencias autoritarias de derecha o retórica antieuropea. En cambio, Ciudadanos es un partido centrista promercado; Podemos representa a jóvenes descontentos de clase media urbana con un perfil ideológico más de izquierda. Ambos son proclamadamente antirracistas y proinmigrantes.
Es probable que la resistencia de España al populismo de extrema derecha tenga profundas raíces históricas. El país se formó en la Edad Media, en un proceso dialéctico de relaciones interreligiosas, y su integración a la Unión Europea nació de un consenso mayoritario respecto de la necesidad de suprimir los fantasmas de la dictadura de Francisco Franco, después de su muerte en 1975.
Es verdad que la memoria de las dictaduras no siempre suprime la nostalgia de los experimentos cuasifascistas. Ni el recuerdo del gobierno militar de los setenta en Grecia frenó el ascenso del ultraderechista Amanecer Dorado, ni el del régimen cuasifascista del almirante Miklos Horthy antes y durante la Segunda Guerra Mundial en Hungría pudo impedir el apoyo al régimen antiliberal y xenófobo de Viktor Orbán. En Francia, el Frente Nacional de Marine Le Pen es hijo del experimento de Vichy, y la AfD alemana logró imponerse a la herencia del hitlerismo.
La ausencia de esa nostalgia política en España puede explicarse en parte por los tres años de sangrienta guerra civil que precedieron el establecimiento de la dictadura de Franco en 1939. Esa experiencia generó en el pueblo español un fuerte sentimiento pacifista que dura hasta nuestros días. El 90% de los españoles (más que en cualquier otro país occidental) se opuso a la Guerra de Irak (que el gobierno español apoyó).
La exclusiva resistencia de España a las fuerzas populistas de derecha también puede ser reflejo de la naturaleza de la transición española a la democracia tras la muerte de Franco. Las agrupaciones conservadoras, derivadas del franquismo, fueron componentes vitales de la construcción de la democracia española. Algunas, como el ahora gobernante Partido Popular (PP), fueron corriéndose hacia el centro y se acercaron al perfil típico de los partidos europeos conservadores, como el que lleva ese nombre en el RU o la Unión Demócrata Cristiana alemana.
Lo más importante fue que el PP hizo esto sin perder votantes de inclinaciones más derechistas, el tipo de votantes que podrían liderar una contrarreacción populista de derecha. Esto es muy diferente de la experiencia de los años treinta, cuando al no poder los moderados atraer a una proporción suficiente de la derecha española, la polarización se profundizó y se terminó en una guerra civil.
No es que España sea una utopía de unidad social. Por el contrario, el país se enfrenta ahora a un gran desafío, conforme fuerzas internas (en particular, los separatistas del gobierno regional autónomo de Cataluña) intentan desintegrarlo. Pero el PP se alzó firmemente en defensa de la unidad española, calificó de inconstitucional el referendo independentista catalán y desplegó a la policía para impedir la votación (algo que por momentos hizo en formas lamentablemente brutales).
La conclusión es clara: el conflicto en España es entre nativos, no contra los no nativos. Y aunque los inmigrantes representan alrededor del 10% de la población de España, no son un tema contencioso en ninguna parte del país, en parte porque la mayoría procede de América latina, y comparte por tanto características culturales y lingüísticas con los españoles autóctonos. La ausencia de un rechazo al tercio de inmigrantes de origen rumano o marroquí puede deberse a su escasa visibilidad en la sociedad.
En un intento de repeler la amenaza populista, otros partidos conservadores europeos coquetearon con posturas xenófobas, pero el PP español no hizo nada parecido. Y tiene sólidas credenciales europeas, algo que es difícil que cambie, siendo un país donde, según un estudio de Elcano/Demos, sólo el 10% de la población española querría abandonar la UE (contra 22% en Francia y 45% en el RU).
Para los europeos, España representa ahora una fantasía diferente a la del pasado: les demuestra que aunque un país experimente cambios en su composición étnica, atentados terroristas y una profunda recesión, igual puede resistir los cantos de sirena del extremismo.
Traducción: Esteban Flamini