La résilience de la démocratie espagnole
MADRID – L'idée que "l'Espagne est différente" a conduit des générations de voyageurs romantiques qui imaginaient des femmes palpitantes de vie et des brigands au grand cœur à traverser les Pyrénées pour voir ce qu'il en était de leurs propres yeux. Mais l'Espagne, ce n'est plus simplement la Carmen de l'opéra de Bizet, ouvrière dans une usine de cigares, le poing sur la hanche en un geste de défi. Malgré toute l'attention qui se porte sur le référendum qui a eu lieu en Catalogne, l'Espagne se distingue des autres démocraties occidentales par quelques traits positifs d'importance majeure.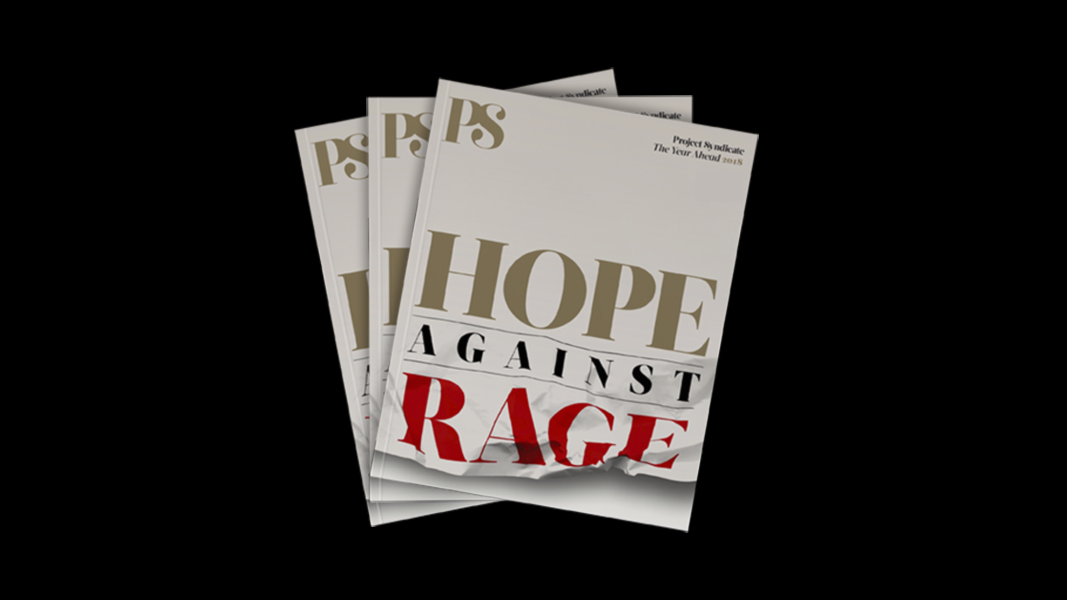 The Year Ahead 2018
The world's leading thinkers and policymakers examine what's come apart in the past year, and anticipate what will define the year ahead.
On a pu voir la spécificité espagnole à l'oeuvre lors des attentats terroristes. Au Royaume-Uni, après les attentats de 2005 à Londres le gouvernement a restreint les libertés individuelles et collectives. De même, après le 11 septembre, les USA ont renforcé la législation sur le renseignement de manière à autoriser l'Etat à espionner sans trop de difficulté les citoyens ordinaires, pour ne pas parler de la "guerre contre le terrorisme" qui continue à faire des ravages au Moyen-Orient.
Par contre, en Espagne après l'attentat de la gare de Madrid qui a fait presque 200 morts le 11 mars 2004, il s'est formé une "alliance des civilisations" pour combattre l'extrémisme en construisant des liens avec l'islam. Cette attitude tolérante à l'égard de la minorité musulmane du pays persiste à ce jour, malgré l'attentat qui a eu lieu en août sur les Ramblas, au cœur de Barcelone.
Cette attitude se traduit aussi dans la vie politique espagnole. Contrairement à ce qui s'est passé dans pratiquement tous les autres pays européens, l'Espagne et le Portugal voisin n'ont guère été touchés par la montée des partis populistes d'extrême-droite lors des élections récentes (l'avancée de l'AfD en Allemagne étant le dernier exemple).
L'Espagne bénéficie aujourd'hui d'un fort dynamisme économique, son taux de croissance est l'un des plus élevés d'Europe. Mais depuis quelques années le chômage atteint des sommets (27% en 2013) et l'économie souffre. Or on considère généralement que la combinaison de difficultés économiques et de l'immigration est une recette pour basculer dans l'euroscepticisme et la xénophobie.
Pourtant, aucune des deux grandes forces politiques qui ont émergé récemment en Espagne, Ciudadanos et Podemos, ne tient un discours anti-européen ou n'affiche une tendance autoritaire. Ciudadanos est un parti centriste favorable aux entreprises, avec une tendance gauchiste, Podemos incarne le mécontentement de la jeunesse urbaine des classes moyennes. Ces deux partis sont clairement antiracistes et favorables aux immigrés.
La résilience de l'Espagne face au populisme d'extrême-droite tient probablement à son Histoire. Le pays a pris forme au Moyen Age dans un processus dialectique de relations inter-religieuses, tandis que son intégration dans l'Union européenne s'enracine à un consensus général quant à la nécessité de chasser définitivement le fantôme de la dictature de Franco (qui est mort en 1975).
Il est vrai que le souvenir de la dictature ne fait pas disparaître pour autant la nostalgie d'un régime fascisant. En Grèce par exemple le souvenir de la dictature militaire n'a pas empêché la montée de l'Aube dorée, un parti d'extrême-droite, et en Hongrie, le souvenir du régime fascisant de l'amiral Horthy n'a pas empêché l'émergence du régime "illibéral" et xénophobe de Viktor Orban. En France, le Front national de Marine Le Pen est l'enfant du régime de Vichy, tandis qu'en Allemagne l'AfD a surmonté le souvenir du régime hitlérien.
L'absence de cette nostalgie politique en Espagne s'explique en partie par les trois ans de guerre civile cruelle qui ont précédé l'établissement de la dictature franquiste en 1939. Ce passé a favorisé l'émergence d'un pacifisme marqué parmi les Espagnols - un pacifisme qui perdure encore aujourd'hui. Environ 90% de la population espagnole (plus que dans tout autre pays occidental) s'est opposé à la guerre en Irak, alors que leur gouvernement la soutenait.
Le phénomène unique de la résistance de l'Espagne à la montée du populisme de droite tient aussi à la nature de la transition du pays vers la démocratie après la mort de Franco, car des groupes conservateurs dont certains membres étaient proches du franquisme ont participé de manière décisive à l'établissement de la démocratie en Espagne. Certains, comme le PP (Parti populaire) actuellement au pouvoir se sont rapprochés peu à peu du centre et ressemblent maintenant aux autres partis conservateurs européens (tel le parti conservateur au Royaume-Uni ou l'Union démocrate-chrétienne en Allemagne).
Facteur clé, le PP a évolué vers le centre sans perdre son électorat le plus à droite - la partie de la population qui aurait pu favoriser une réaction populiste. C'est à l'opposé de ce qui s'est passé dans les années 1930, lorsque l'échec des modérés à attirer à eux une part suffisante de la droite a aggravé la polarisation du pays et précipité le pays dans la guerre civile.
Je ne prétends pas pour autant que l'Espagne est un modèle d'unité sociale. Bien au contraire, elle doit maintenant faire face à un défi majeur, car des forces intérieures - notamment les séparatistes du gouvernement autonome de Catalogne - tentent de faire éclater le pays. Le PP a défendu fermement l'unité du pays, rejetant le référendum sur l'indépendance de la Catalogne comme inconstitutionnel et déployant la police pour empêcher que le vote ait lieu (parfois avec une très grande brutalité).
Le message est clair : le conflit ne concerne en rien les immigrés. Bien que ces derniers représentent 10% de la population, l'immigration n'est nulle part dans le pays un sujet de polémique - peut-être parce qu'une grande partie des immigrés viennent d'Amérique latine et partagent des caractéristiques communes sur le plan linguistique et culturel avec les Espagnols. L'absence de réaction agressive contre le tiers des immigrés qui sont Roumains et Marocains tient probablement à leur faible visibilité dans la société.
Alors même qu'en Europe d'autres partis conservateurs flirtent avec les prises de position hostiles aux immigrés pour essayer de déjouer la menace populiste, le PP espagnol ne fait de tel. Son positionnement pro-européen est incontestable, et dans un pays où seulement 10% de la population veut quitter l'UE (contre 22% en France et 45% au Royaume-Uni), cela ne va sans doute pas changer.
Aux yeux des Européens, l'image de l'Espagne a changé. Elle a fait la preuve que face au terrorisme et à une grave récession, même si la composition ethnique d'un pays évolue, il peut résister à la tentation de l'extrémisme.
Traduit de l'anglais par Patrice Horovitz