¿Cómo nos favorece Google, y cómo favorecemos a Google?
ATENAS – Incluso los críticos más feroces de Google utilizan este buscador para investigar sus ardientes alegatos en contra del mismo Google, o, más mundanamente, para no perder su rumbo en una ciudad que no conocen. Seamos honestos: la vida sin Google sería mucho más tediosa en una variedad de formas importantes. Pero, esa no es una buena razón para dejar en paz a Google y a los otros gigantes tecnológicos. Por el contrario, la naturaleza y la importancia de su contribución hacen que sea imperativo colocar a estos gigantes bajo control democrático – y no sólo por la bien apreciada necesidad de proteger la privacidad individual.
En los últimos años, las empresas conocidas como las 'Big Tech' han sido sometidas a  escrutinio para perfeccionar un arte oscuro que fue iniciado por la prensa, radio y televisión que prestan servicios comerciales: el arte de atraer y retener nuestra atención, con el fin de vender acceso a nuestros sentidos a anunciantes que pagan por ello. Si bien en aquellas épocas los lectores, oyentes y espectadores se constituían en clientes que pagaban por un producto básico, los medios electrónicos comerciales de la actualidad aprendieron cómo obtener ganancias al realizar transacciones directamente con los proveedores mientras que, a la par, nos reducen, y reducen nuestros datos, a un producto pasivo que se encuentra en el corazón de la transacción.
Google, Facebook y otros fueron capaces de tomar este extraño proceso de producción, donde nuestra atención es el producto comercializado, a un nivel diferente, gracias a su estupenda capacidad para personalizar nuestras pantallas. A diferencia de sus antecesores, los medios electrónicos de hoy pueden capturar la atención de cada uno de nosotros con elementos específicos ('atractores') que atraen de manera específica a una persona determinada (o incluso, a alguien en un estado de ánimo determinado), antes de vender, al mejor postor, acceso tanto a nuestros datos, como a nuestros sentidos.
Subyacente a la reacción adversa contra las Big Tech se encuentra la sensación de que todos nos estamos convirtiendo en usuarios proletarizados. En los años setenta y ochenta, nos molestamos cuando los canales comerciales nos tendieron una emboscada con anuncios que se emitían segundos antes del ver el final de una película de gran suspenso o durante los segundos finales de un partido de baloncesto. Ahora, ya no podemos reconocer los trucos utilizados en tiempo real para mantener y vender nuestra atención. Ya que nos mantienen alejados de todo lo referente a un mercado que opera en y con nuestras personas, nos hemos convertido en engranajes en un proceso de producción, que nos excluye en cualquier otra capacidad que no sea ser el producto de dicho proceso de producción.
Las normas de privacidad y protección de datos están destinadas a devolvernos algo de nuestra autonomía perdida con respecto a lo que vemos, lo que guía nuestras decisiones y quiénes toman conocimiento sobre dichas decisiones. Sin embargo, no es suficiente aplicar normas a las Big Tech para proteger nuestros datos y restaurar la "soberanía del consumidor". Dentro de un contexto de automatización de la mano de obra y 'casualización' del empleo, las ganancias monopólicas de estas empresas aumentan la desigualdad, impulsan el descontento, socavan la demanda agregada de bienes y servicios, y desestabilizan aún más al capitalismo.
El problema es que las intervenciones gubernamentales tradicionales son un ejercicio inútil: no tiene sentido cobrar impuestos por servicios gratuitos. Imponer impuesto a los robots, para financiar a los humanos, es tan imposible como definirlos. Y, si bien es de esencial gravar las ganancias de las Big Tech, los expertos contables de estas empresas, y las abundantes oportunidades para desplazar ganancias a diferentes jurisdicciones, hacen que esto sea difícil.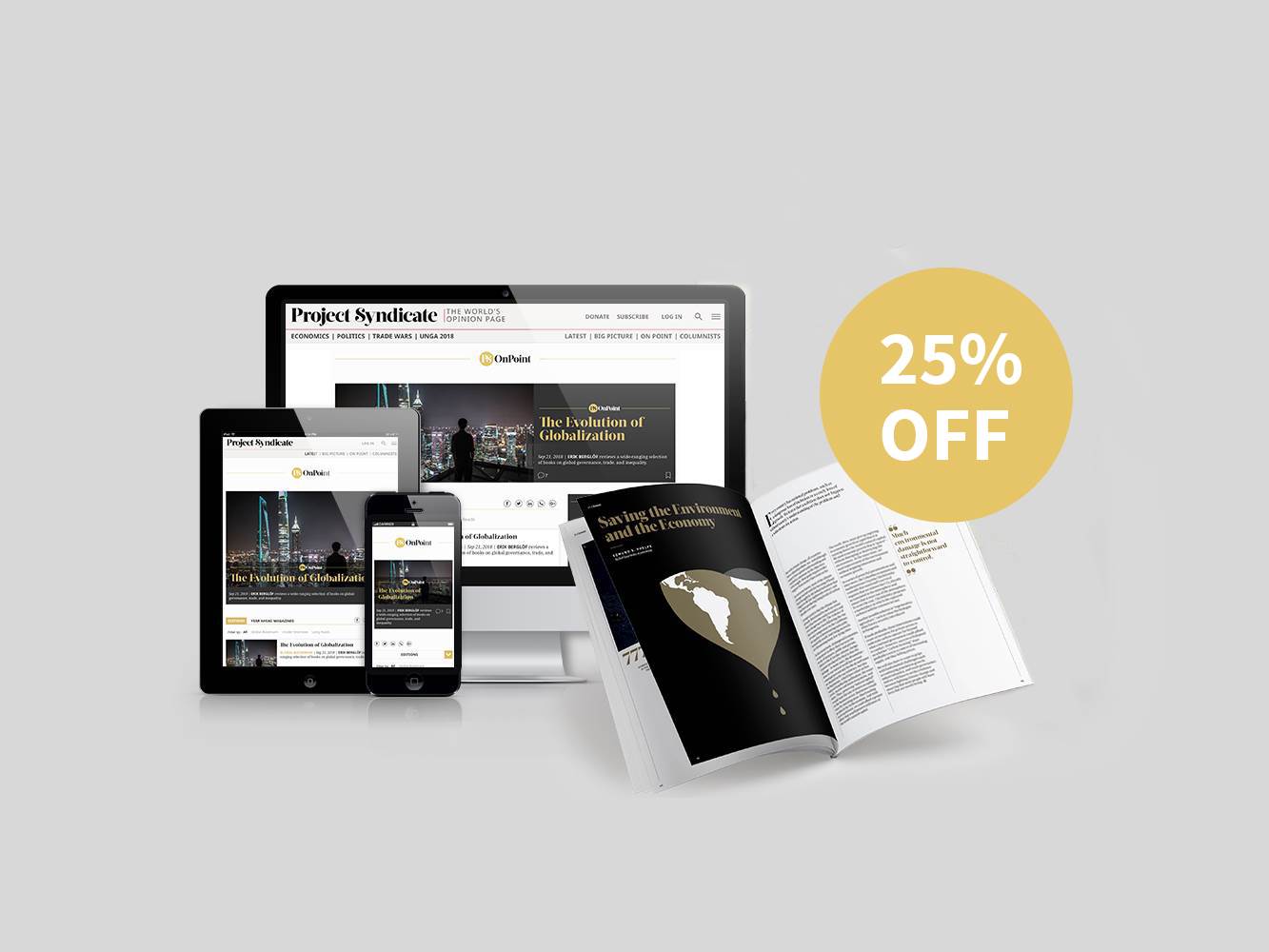 Subscribe now
For a limited time only, get unlimited access to On Point, The Big Picture, and the PS Archive, plus our annual magazine and a tote bag, for just $75.
Existe una solución simple, si miramos más allá de los impuestos. Sin embargo, dicha solución requiere que se acepte que el capital ya no se produce de forma privada, al menos no en el caso de Google y del resto de empresas similares.
Cuando James Watt construyó una de sus famosas máquinas de vapor, dicha máquina fue su propia creación y producto. Un comprador que pone este motor a trabajar en, digamos, una fábrica textil podría pensar en su flujo de ganancias simplemente como una justa recompensa al haber corrido el riesgo de comprar la máquina y por la innovación de acoplarla a una máquina de hilar o a un telar mecánico.
Por el contrario, Google no puede argumentar de manera creíble que el capital que genera su flujo de ganancias se produjo de forma completamente privada. Cada vez que usted utiliza el motor de búsqueda de Google para buscar una frase, concepto o producto, o visita un lugar a través de Google Maps, usted enriquece el capital de Google. Si bien, los servidores y el diseño de software, por ejemplo, se han producido de manera capitalista, gran parte del capital de Google se produce mediante la participación de casi todas las personas. Cada usuario, por definición general, tiene un derecho legítimo a considerarse como accionista de facto.
Por supuesto, si bien es el público quien produce una parte sustancial del capital de las Big Tech, no hay una forma sensata de calcular las contribuciones personales, lo que hace imposible calcular cuál debería ser la cantidad de nuestras acciones individuales. Pero, esta imposibilidad se puede convertir en una virtud, mediante la creación de un fondo fiduciario público al que empresas como Google transfieran un porcentaje de sus acciones– digamos, el 10%. Repentinamente, cada niño tendría un fondo fiduciario, que produzca dividendos, mismos que una vez acumulados, proporcionarían un ingreso básico universal (IBU) que crecería en proporción a la automatización, y en una forma que se limite la desigualdad y se estabilice la macroeconomía.
Esta atractiva solución debe superar dos obstáculos. Primero, tendemos a pensar en los impuestos como una panacea. Pero, un IBU financiado a través de impuestos seguramente provocaría una reacción adversa entre los trabajadores que se esfuerzan en sus empleos y no podrían ver la lógica que sustente el hecho que sean ellos quienes deban subsidiar a ociosos, ricos o pobres. En segundo lugar, las acciones corporativas se otorgan únicamente a los empleados.
Sin duda, existen excelentes razones para gravar las ganancias con el fin de financiar beneficios para los pobres y para los planes de participación accionaria de los trabajadores. Pero, estos son temas separados del tema en tapete de discusión: la forma cómo estabilizar la sociedad mediante la concesión de derechos de propiedad sobre el capital de Google que todas las personas ayudaron a crear, incluidas entre ellas quienes son cuidadores de otros sin recibir remuneración, los empleados en puestos de trabajo precarios y aquellas personas que viven al margen de la sociedad.
Y, asimismo, como era de esperar, está presente la falacia motivada y pregonada por los defensores del status quo. La columna Alphaville del Financial Times desestimó recientemente los argumentos a favor de transferir un bloque de las acciones de las empresas Big Tech, como por ejemplo de Google, a un fondo fiduciario público; para esta desestimación recurrió a la tergiversación de la explicación subyacente, indicando que se trataba de una carencia de apreciación de lo que Google hubiese hecho por nosotros. En su afán de repudiar los derechos de propiedad que tiene la sociedad sobre las ganancias de capital que nosotros, como usuarios, hemos creado, los defensores de las Big Tech invocan el gran excedente que percibiríamos los consumidores (cuantificado como la cifra que estaríamos dispuestos a pagar por acceder a servicios gratuitos como Gmail y Google Maps).
Esto es un poco como querer justificar la confiscación de las acciones que usted tiene en una empresa, utilizando el argumento de que la empresa le está brindando servicios valiosos a usted y a otros. Al utilizar los servicios de las Big Tech, fabricamos una porción de su capital en tiempo real. Lo que debe venir a continuación es que se nos otorgue derechos de propiedad sobre esa porción – mismos que tienen que ser para todos nosotros, y no para cada uno de nosotros.
Traducción del inglés: Rocío L. Barrientos