Při řízení očekávání potřebují centrální banky sociálně-mediální zběhlost
LONDÝN – V době, kdy globální hospodářský růst nabírá tempo a Mezinárodní měnový fond hlásí, že všechny země skupiny G20 zažívají hospodářskou expanzi, konečně vstupujeme do procesu normalizace úrokových sazeb a měnové politiky. K tomuto posunu se schyluje už dlouho a v roce 2008 by jen málokdo předpovídal, že dopady finanční krize, která v uvedeném roce vypukla, budou tak dlouhodobé.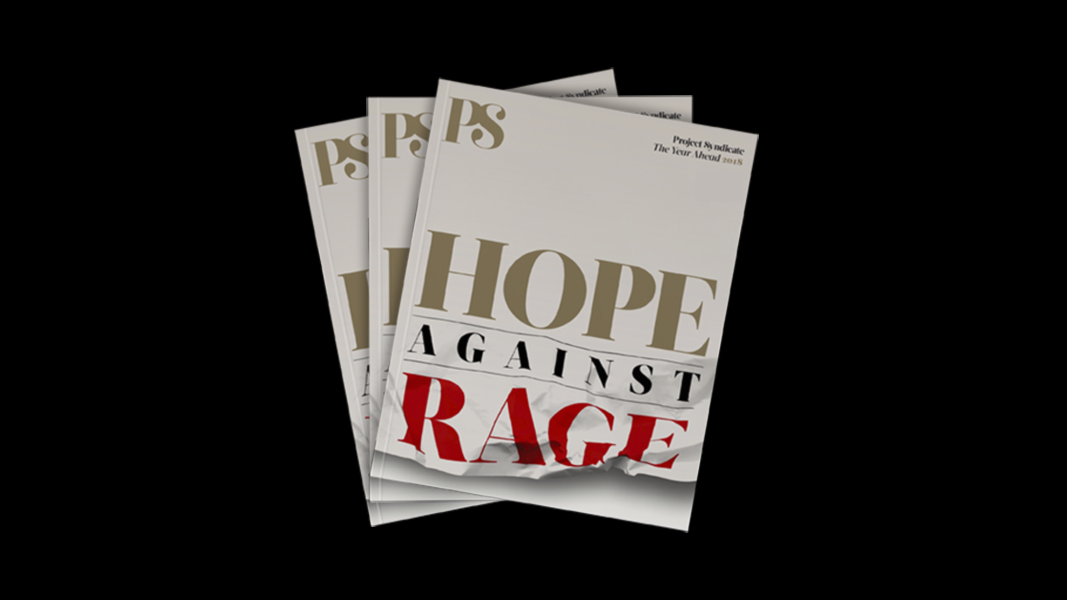 The Year Ahead 2018
The world's leading thinkers and policymakers examine what's come apart in the past year, and anticipate what will define the year ahead.
Je férové říci, že normalizace politik probíhá v různých místech různým tempem. Nejvíce pokročil americký Federální rezervní systém, který už dvakrát zvýšil sazby, zatímco v eurozóně a Japonsku normalizaci spíše očekávají, než zakoušejí. Obecný směr změn je nicméně zřejmý.
V "Pololetní zprávě o měnové politice pro Kongres" předpověděla šéfka Fedu Janet Yellenová "postupné zvyšování sazby federal funds". Současně s tím už Fed snižuje objem dluhopisů amerického ministerstva financí a hypotečních zástavních listů ve svém držení. Jinými slovy je takzvané kvantitativní uvolňování (QE) nahrazováno v USA kvantitativním utužováním neboli QT.
Evropská centrální banka je ve svých záměrech méně jednoznačná, ale i ona se o růstu v eurozóně vyjadřuje výrazně optimističtěji a konstatuje, že veškeré ztráty pracovních míst spojené s krizí se již podařilo vykompenzovat. Všeobecně se dnes očekává utlumování QE v eurozóně. Pokud jde o Bank of England (BoE), guvernér Mark Carney zdůraznil potřebu zvýšit v blízké budoucnosti sazby s ohledem na to, že inflace v Británii je výrazně nad cílovou hodnotou.
Je ovšem zřejmé, že centrální bankéři jsou z rychlého postupu nervózní a obávají se potenciálního dopadu utužování politiky na finanční trhy. Jejich úzkost je oprávněná. Úrokové sazby jsou už dlouho ultranízké. V Londýně se naposledy zvyšovaly před deseti lety. Pro většinu dnešních obyvatel burzovních parketů je to pradávná historie.
Je tedy cítit, že měnové autority velmi dbají na to, aby si pro své další kroky připravily půdu. Jsou přesvědčené, že je klíčové ovlivnit očekávání. Očekávají-li trhy určitý krok, některé potřebné úpravy se uskuteční předem, což snižuje potenciální náklady této změny.
Centrální bankéři odvádějí při řízení tržních očekávání slušnou práci, zejména ve Spojených státech. Ve finančním sektoru nemůže být mnoho lidí, které by překvapilo, kdyby Fed v letošním roce zvýšil sazby znovu.
Ve Velké Británii je příprava veřejného mínění na určitý krok složitější. Vzhledem k hlasovacímu systému používanému Výborem pro měnovou politiku BoE její guvernér obtížněji pozná, kdy se většina hlasů překlopí na stranu utužování, a někteří členové výboru v posledních měsících neměli pevný názor. Přesto se Carney maximálně snaží dávat silné náznaky o svých záměrech.
Finanční trhy jsou možná připravené, avšak lze totéž říci i o jednotlivcích, domácnostech a malých firmách? Spotřebitelský dluh zůstává na mnoha místech vysoký a ve Velké Británii rozhodně existuje pramálo příznaků, že by vyhlídka vyšších úrokových sazeb odrazovala spotřebitele od dalšího zadlužování. Evidentně tak hrozí riziko, že až ke zvýšení sazeb nakonec dojde, zareagují spotřebitelé ostřeji.
Je samozřejmé, že centrální banky obvykle neoslovují spotřebitele přímo. Musí se spoléhat na to, že jejich sdělení projdou přes několik mezistupňů včetně médií a novinářů zaměřených na osobní finance, a teprve pak se dostanou k lidem na ulici. BoE se sice nedávno pokusila oslovit spotřebitele, avšak přímý dosah jejích sdělení je zákonitě skromný.
A existují důkazy, že komunikace centrálních bank není příliš vhodná pro spotřebitelský trh. Hlavní ekonom BoE Andy Haldane ve fascinujícím nedávném projevu rozebral výsledky průzkumu, který sledoval, nakolik dobře rozumí obyvatelstvo centrálním bankám, jež se snaží ovlivnit jejich chování. Autoři průzkumu se zaměřili na úroveň čtení, která je potřebná k pochopení publikací vydávaných centrálními bankami, a na procento populace, jež na této úrovni opravdu čte.
Výsledky jsou alarmující. Přibližně 70% populace dokáže pochopit předvolební projev Donalda Trumpa a 60% chápe smysl textů ve skladbě Elvise Presleyho, ale jen 2% populace vykazují takovou úroveň čtení, aby pochopily zprávu Federálního výboru pro otevřené trhy (FOMC).
Na to by se dalo vcelku rozumně namítnout, že by nikdo neměl očekávat, že průměrný občan bude trávit sobotní večery četbou výstupů FOMC. Jen něco málo přes 20% občanů však dokáže pochopit, co o měnové politice píše mainstreamový tisk.
A není to jen problém Fedu. Zprávy Výboru pro měnovou politiku BOE jsou psány poněkud hovorovějším stylem, ale ne o mnoho. Lobbistická skupina Campaign for Plain English bojující za jednoduchou angličtinu označila prohlášení banky za "bezcenné nesrozumitelné tlachání". U ECB žádná srovnatelná statistika ani hodnocení neexistují, ale překvapilo by mě, kdyby se jakkoliv lišily.
Výsledky jsou zklamáním pro centrální bankéře, kteří – a to jim slouží ke cti – v posledních letech svou komunikaci zlepšují. Není to tak dávno, co se guvernér BoE pyšnil tím, že zahaluje svá rozhodnutí do hávu obskurnosti. V posledních 20 letech tento nerudný přístup vymizel. Haldaneovy závěry však ukazují, že je zapotřebí dalšího úsilí.
Lidé dnes přijímají zprávy různými způsoby a centrální banky se podle něj "musí starat o to, aby oslovily i ty části společnosti, které dříve neoslovovaly, používaly i ta média, která dříve nepoužívaly, a aby nejen konverzovaly, ale i přesvědčovaly". Trump ukázal, že je toho schopen, byť často s neblahými výsledky. Šéf Fedu jmenovaný na počátku příštího roku – ať už půjde o Yellenovou nebo o nového kandidáta – by měl zvážit, zda se rovněž nepokusí o komunikační styl, jehož průkopníkem se stal právě Trump.
Z angličtiny přeložil Jiří Kobělka.