¿A quién hay que elogiar por la economía de Estados Unidos?
STANFORD – El presidente estadounidense Donald Trump se atribuye el mérito por una economía que está "mejor que nunca", y no deja de comparar las condiciones económicas actuales con la recuperación históricamente débil de la presidencia de Barack Obama. Durante el gobierno de Trump hubo grandes mejoras económicas: el crecimiento este año supera el 3%; el desempleo se sitúa en 3,7%; hay más puestos vacantes que desempleados; y los indicadores macroeconómicos son los mejores en décadas.
Pero Obama también se atribuye el mérito por la solidez de la economía, ya que según sostiene, sus políticas evitaron una contracción mucho peor después de la crisis financiera de 2008. Ni las exageraciones de Trump ni la memoria selectiva de Obama deberían sorprendernos.
Los presidentes estadounidenses (igual que los jugadores estrella en los deportes de equipo) reciben de los votantes y de los historiadores demasiados elogios y demasiadas críticas por lo que sucede en sus mandatos. Pero en su mayoría, sus políticas dependen de la aprobación del Congreso, que a menudo las modifica o bloquea; y de muchos otros factores, en particular la política monetaria de la Reserva Federal. Hasta ahora, esta institución, con su nuevo presidente Jerome Powell, ha aplicado medidas acertadas; pero eso no impidió que Trump la criticara públicamente por subir los tipos de interés demasiado rápido. Sin embargo, las quejas de Trump no son nada comparadas con la exhortación (transmitida por televisión a todo el país) de Jimmy Carter a la Reserva para que bajara los tipos de interés, en plena oleada inflacionaria de fines de los setenta.
Igualmente importantes son los acontecimientos económicos y políticos en el resto del mundo, las fuerzas tecnológicas y demográficas dentro y fuera del país, y las políticas de gobiernos anteriores, que pueden ampliar o restringir el margen de maniobra del presidente en ejercicio. Por ejemplo, Ronald Reagan heredó de Carter una inflación de dos dígitos. George Bush (padre) heredó la crisis de deuda latinoamericana y un desastre que se venía gestando hacía más de una década en las cajas de ahorro. A ambos hay que reconocerles que vieron los problemas que tenían delante y apoyaron medidas exitosas para resolverlos, pese al previsible costo político de la contracción que siguió en ambos casos.
Por su parte, Bill Clinton heredó inflación baja y un sistema financiero saneado. Cuando los republicanos obtuvieron mayoría en las dos cámaras del Congreso en la elección intermedia de 1994, Clinton trabajó con ellos para equilibrar el presupuesto y reformar el sistema de prestaciones sociales. Luego vino George Bush (hijo), que recibió una herencia de gasto en defensa nacional insuficiente. Ya en los primeros tiempos de su presidencia, los ataques del 11 de septiembre de 2001 revelaron la necesidad de reconstruir el ejército y mejorar la seguridad nacional. Finalmente, Obama heredó la crisis financiera y la posterior Gran Recesión; pero después condujo la recuperación económica más débil desde la Segunda Guerra Mundial, en parte por sus intentos de remodelar grandes áreas de la economía.
Estos ejemplos estadounidenses son insignificantes en comparación con otros de la historia reciente. En Europa Central y del Este, los gobiernos reformistas surgidos tras el final de la Guerra Fría tuvieron que manejar la transición de un decrépito sistema socialista de planificación central a una economía de libre mercado. Y quien finalmente suceda al presidente Nicolás Maduro en Venezuela heredará el total desastre económico y social que es el chavismo.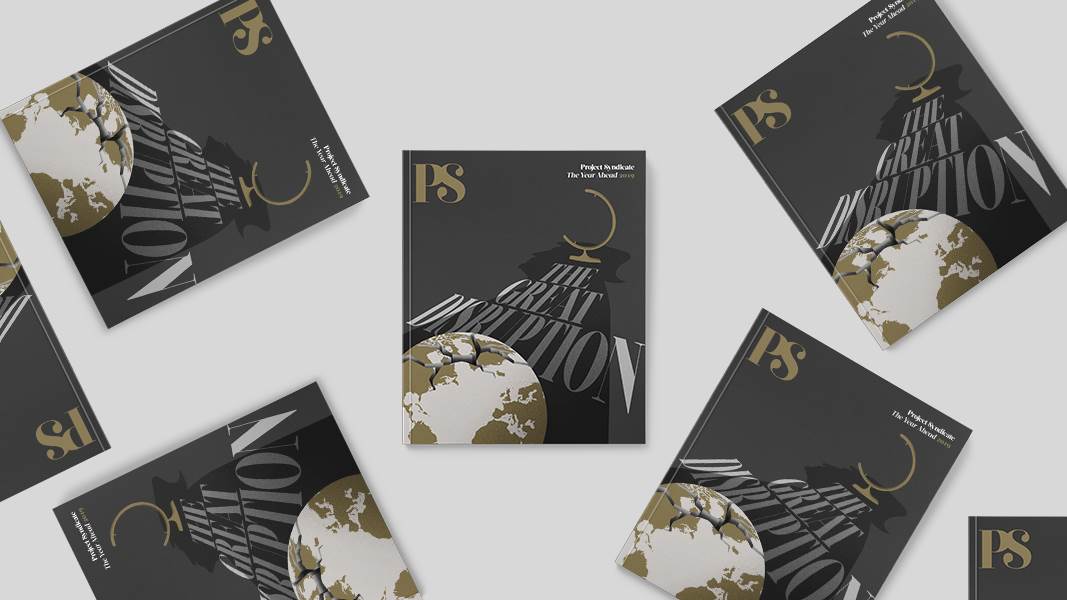 The Year Ahead 2019
Featuring commentaries by Joseph Stiglitz, Sri Mulyani Indrawati, Angus Deaton, Célestin Monga, Jean-Claude Juncker, and other leading thinkers. Now available for pre-order.
Volviendo a 2018, el gobierno de Trump tomó dos medidas (derogar regulaciones de la era Obama y reformar el impuesto de sociedades) que estimularon el crecimiento. Pero la política comercial de Trump es peligrosa. Si consigue abrir el mercado chino y limitar la transferencia tecnológica desde empresas estadounidenses habrá sido constructiva. Pero si provoca una guerra comercial prolongada, puede resultar muy dañina.
Es verdad que Trump suele llevar la exageración presidencial a nuevas alturas, con su cantinela de que "nunca antes se vio algo así". Pero esto no quiere decir que los presidentes anteriores hayan rehuido la hipérbole. Por ejemplo, después de impulsar su plan de estímulo de febrero de 2009 machacando con lo de los proyectos "shovel‑ready" (listos para comenzar), más tarde Obama admitió que esos proyectos "no existen". Y su promesa de que con el Obamacare los pacientes iban a mantener el plan de salud y el médico obtuvo "cuatro Pinochos" (la peor calificación posible) del verificador de información del Washington Post.
Obama también dijo que nadie podía saber que la Gran Recesión sería tan grave. Sin embargo, inmediatamente después de su elección, yo señalé: "Se viene una recesión de verdad, mucho peor que las dos cortas y suaves del último cuarto de siglo". Más tarde, Obama lamentó no haber comunicado antes la gravedad de la inminente recesión, y que de haberlo hecho, tal vez el plan de estímulo hubiera sido mucho mayor. Pero si nadie sabía que iba a ser tan grave ¿cómo se podía comunicar antes?
Al parecer Obama se olvida de que los presupuestos de su primer mandato calculaban varios años de crecimiento superior al 4% (el doble de lo que fue en realidad). Es evidente que sus asesores no tenían una lectura correcta de la economía o que confiaron demasiado en la eficacia de las políticas de Obama. Después de eso, para explicar la debilidad de la recuperación han recurrido a una desacreditada teoría del "estancamiento secular".
Por eso Trump heredó una deuda nacional que se duplicó durante el mandato de Obama, una veloz suba de tipos de interés y costos no financiados en seguridad social y Medicare. En estas condiciones, es probable que las propuestas más importantes de Trump tropiecen con restricciones presupuestarias. Ya descartó modificaciones a la seguridad social; sus intentos, y los de los congresistas republicanos, de reemplazar la Ley de Atención Médica Accesible (Obamacare) y de limitar el crecimiento del gasto en Medicaid han sido infructuosos; y el aumento temporal del gasto en defensa se retrotraerá a niveles insuficientes después del año fiscal en curso.
El paquete impositivo promulgado por Trump en diciembre, con sus rebajas de impuestos adelantadas, está estimulando el crecimiento, pero la recaudación tributaria todavía no termina de responder a la mejora. Por desgracia, el aumento del déficit dificultará por bastante tiempo hacer permanente la rebaja del impuesto personal legislada.
Si se produce una contracción, los votantes tardarán menos en echarle la culpa a Trump que lo que tardaron en adjudicarle la actual bonanza. Después de todo lo que hizo para asociar su nombre con el estado de la economía, al presidente no le será fácil redirigir culpas a la Reserva, los demócratas o quien sea.
Traducción: Esteban Flamini