Les troupes doivent-elles quitter l'Irak maintenant ?
Fin de semaine dernière, les législateurs irakiens ont annoncé qu'ils avaient fini par former un gouvernement d'unité nationale. Cette annonce est une excellente nouvelle à la fois pour l'Irak et pour George W. Bush et Tony Blair. Les gouvernements américain et britannique, de plus en plus impopulaires dans leur propre pays, avaient désespérément besoin d'une preuve tangible de progrès pour apaiser les critiques intérieures et commencer à parler ouvertement d'une stratégie de retrait. Or, les plus grands défis de l'Irak sont encore à venir. Si Bush et Blair crient victoire avant que les véritables batailles n'aient vraiment commencé, ils mineront le processus même dans lequel ils se sont si fortement engagés et qui leur coûte si cher.
Pendant des semaines et des semaines, Bush a attendu une évolution positive qui lui permette de proposer une réduction des troupes en Irak de 133 000 à 100 000 hommes, d'ici fin 2006. Blair, toujours blessé par la défaite de son parti aux élections début mai, a également très bien accueilli ces bonnes nouvelles d'Irak. Lors d'une visite triomphale à Bagdad, le 22 mai, il a déclaré attendre des forces irakiennes qu'elles assument la responsabilité de la « sécurité territoriale » dans la majorité du pays, d'ici la fin de l'année. « C'est la violence qui nous maintient en Irak » a t-il déclaré. « Seule la paix nous fera partir. »
L'optimisme est prématuré. La formation d'un gouvernement d'unité nationale n'était que le premier pas que le nouveau pouvoir irakien devait franchir pour bâtir une paix durable. Il doit maintenant veiller à supprimer les clauses de la constitution irakienne qui dressent les Sunnites, les Chiites et les Kurdes du pays les uns contre les autres. Dans le cadre de la loi irakienne actuelle, le comité parlementaire responsable de ces modifications constitutionnelles dispose d'un délai de quatre mois pour y parvenir. Le compte à rebours a débuté le 3 mai, à la suite de la première session du nouveau Parlement irakien.
Ces modifications sont absolument nécessaires. Le comité doit promulguer une nouvelle loi sur les hydrocarbures qui garantit à chacune des factions irakiennes un partage équitable des richesses pétrolières du pays constituant 97 % du revenu global d'exportation. Selon la constitution actuelle, les gouvernements locaux ont le droit d'exploiter (et de bénéficier directement) le pétrole extrait des nouveaux puits situés sous leurs terres, alors que seule une part des revenus des sites existants échoit au gouvernement central irakien.
Les petites compagnies pétrolières indépendantes, Genel Enerji, compagnie turque et Addax Petroleum, entreprise canadienne, sont les deux dernières firmes étrangères à avoir obtenu, le 15 mai, le droit de commencer à forer dans le territoire sous contrôle kurde, grâce à un accord passé avec le gouvernement régional. Les politiciens kurdes au sein du nouveau Parlement ont de bonnes raisons de protéger ces marchés lucratifs, alors que les débats concernant les changements constitutionnels commencent à s'animer.
Or, le gouvernement central aura besoin d'une grande part de ces revenus s'il doit financer la construction de nouvelles institutions de gouvernance, investir dans les infrastructures essentielles, entreprendre les réformes onéreuses en vue de la libéralisation économique et offrir une proportion plus importante de la richesse du pays aux Sunnites les plus pauvres (et déjà agités) du centre de l'Irak.
Subscribe to Project Syndicate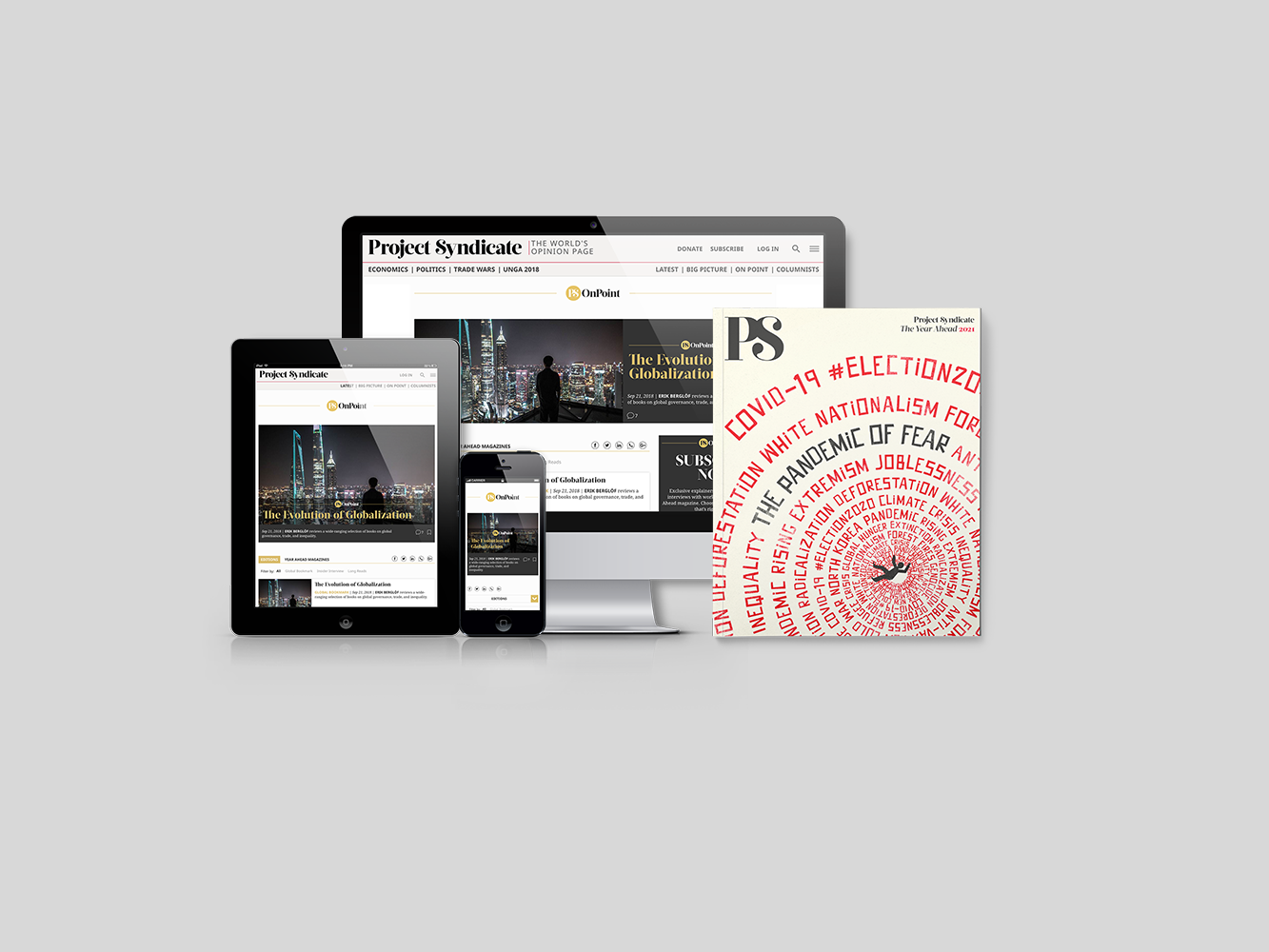 Subscribe to Project Syndicate
Enjoy unlimited access to the ideas and opinions of the world's leading thinkers, including weekly long reads, book reviews, topical collections, and interviews; The Year Ahead annual print magazine; the complete PS archive; and more. All for less than $9 a month.
La constitution doit également être amendée pour supprimer les pires effets du processus de débaasification visant à démanteler les vestiges du régime de Saddam Hussein. Dans les faits, ce processus a exclu des milliers d'Irakiens – pour la plupart des Sunnites ayant adhéré au parti Baas à l'époque de Saddam uniquement pour bénéficier d'emplois sûrs – de la vie politique et économique du pays.
En fait, le gouvernement irakien doit commencer par démanteler les milices qui continuent à être mieux armées que la nouvelle force militaire du pays et battre l'insurrection essentiellement sunnite. Ces deux tâches sont redoutables. Si Bush et Blair retirent prématurément d'importants bataillons de troupes favorisant la stabilité du pays, le nouveau gouvernement n'aura que de faibles chances de réussite.
Il existe cependant quelques raisons de croire que les efforts entrepris pour endiguer le flot de violence peuvent aboutir. Les reportages des médias se concentrent essentiellement sur les carnages de Bagdad – où la grande majorité des journalistes étrangers sont installés – créant ainsi l'impression que la situation d'insécurité désespérée qui y règne représente le pays dans sa totalité. Or, dans les zones du Nord contrôlées par les Kurdes et les provinces du Sud dominées par les Chiites, les niveaux de criminalité et de violence mortelle équivalent à ceux de nombreuses grandes villes des États-Unis.
Mais, les attaques qui ont lieu dans le « triangle sunnite » (et à Bagdad en particulier) sont aussi fréquentes que les combats en Tchétchénie et dans le Delta du Niger. Depuis que les militants sunnites ont détruit la mosquée chiite d'Askariya en février, des centaines d'Irakiens ont été tués sous forme de réponse systématique. Des dizaines de milliers de personnes ont fui des villes mixtes vers des lieux plus sûrs, basés dans des enclaves ethniquement plus homogènes et efficacement contrôlées par les milices sunnites et chiites. Seule la présence de troupes étrangères ralentit la balkanisation galopante d'un pays déjà politiquement déchiré.
C'est pourquoi la tentation de Bush et de Blair de limiter les dommages politiques intérieurs, en déclarant prématurément la victoire en Irak, est si dangereuse. S'ils se servent des bonnes nouvelles pour commencer à retirer un nombre important de soldats étrangers qui veillent à la stabilité de l'Irak à un moment si fragile et crucial, ils auront ruiné le projet auquel ils ont tous deux consacré tellement d'énergie politique. Et ils laisseront le nouveau gouvernement irakien à la merci des forces qui finiront par déchirer et détruire le pays.