De levensreddende kracht van seksuele voorlichting
NEW YORK – Toen ik een jaar of dertien oud was in mijn geboorteland Sri Lanka kon ik niet wachten op mijn eerste seksuele voorlichting. Aan het begin van onze puberteit waren mijn klasgenootjes en ik nieuwsgierig naar seks en seksualiteit, maar hadden we nog geen idee van wat die dingen inhielden. In plaats van betrouwbare antwoorden te krijgen op dringende vragen over onze lichamen, relaties en seksualiteit werd ons eenvoudigweg een boek in handen gedrukt en opgedragen een bepaald hoofdstuk te lezen, waarna we het verder zelf maar moesten uitzoeken. Miljoenen jongeren over de hele wereld hebben soortgelijke ervaringen, vaak met ernstige nadelige gevolgen.
Net zoals het onverantwoordelijk is om een kind een sportwagen te geven zonder het te vertellen hoe je daarin moet rijden, is het gevaarlijk nalatig om toe te staan dat de lichamen van jonge mensen zich sneller ontwikkelen dan hun kennis over seks en seksualiteit. Gebrek aan betrouwbare informatie vergroot het risico op seksueel overdraagbare infecties – waaronder hiv – en tienerzwangerschappen, die niet alleen het leven van de moeder, het kind of beiden kunnen kosten, maar ook de armoede generaties lang kunnen laten voortduren.
Zelfs voor degenen die niet seksueel actief zijn is het begrip van de veranderingen die zich in hun lichaam voordoen cruciaal voor de bescherming van hun gezondheid en welzijn. Op veel plekken beginnen meisjes te menstrueren zonder dat ze weten wat er gebeurt, waardoor ze niet goed zijn voorbereid om hun gezondheid en hygiëne te beschermen – en dikwijls schaamte voelen over iets wat niets anders is dan een natuurlijk proces.
Dit gebrek aan informatie – samen met de afwezigheid van schone sanitaire producten en privé-plekken om die te gebruiken – leidt er vaak toe dat meisjes en jonge vrouwen niet naar school gaan als ze menstrueren. Culturele taboes die heiligen dat vrouwen en meisjes tijdens hun menstruatie worden geweerd van publieke (inclusief religieuze) plaatsen, of die hen zelfs dwingen buiten hun huis te verblijven (ook in extreme weersomstandigheden) omdat ze "onrein" zijn, versterken het gevoel van schaamte en de daarmee samenhangende risico's voor de gezondheid.
Jongeren mogen niet de schuld in de schoenen geschoven krijgen voor onverstandige beslissingen als ouderen weigeren hen te informeren. Het zijn ook deze jongeren zelf die de gevolgen van deze beslissingen moeten ondergaan, vaak voor de rest van hun leven. Ik heb dit uit de eerste hand zien gebeuren: meisjes die met mij in de klas zaten op de dag dat tegen ons werd gezegd dat we onze seksualiteit "zelf moesten uitzoeken" raakten al snel daarna zwanger, verlieten school en verloren iedere kans om aan de armoede te ontsnappen.
Waarom slagen scholen over de hele wereld er niet in om alomvattende seksuele voorlichting te geven? Dikwijls is het antwoord dat ouders bang zijn dat dergelijke voorlichting de promiscuïteit bevordert. Op grond van deze logica moeten degenen die "het beter weten" – zoals ouders of artsen – degenen zijn die de besluiten nemen.
Subscribe now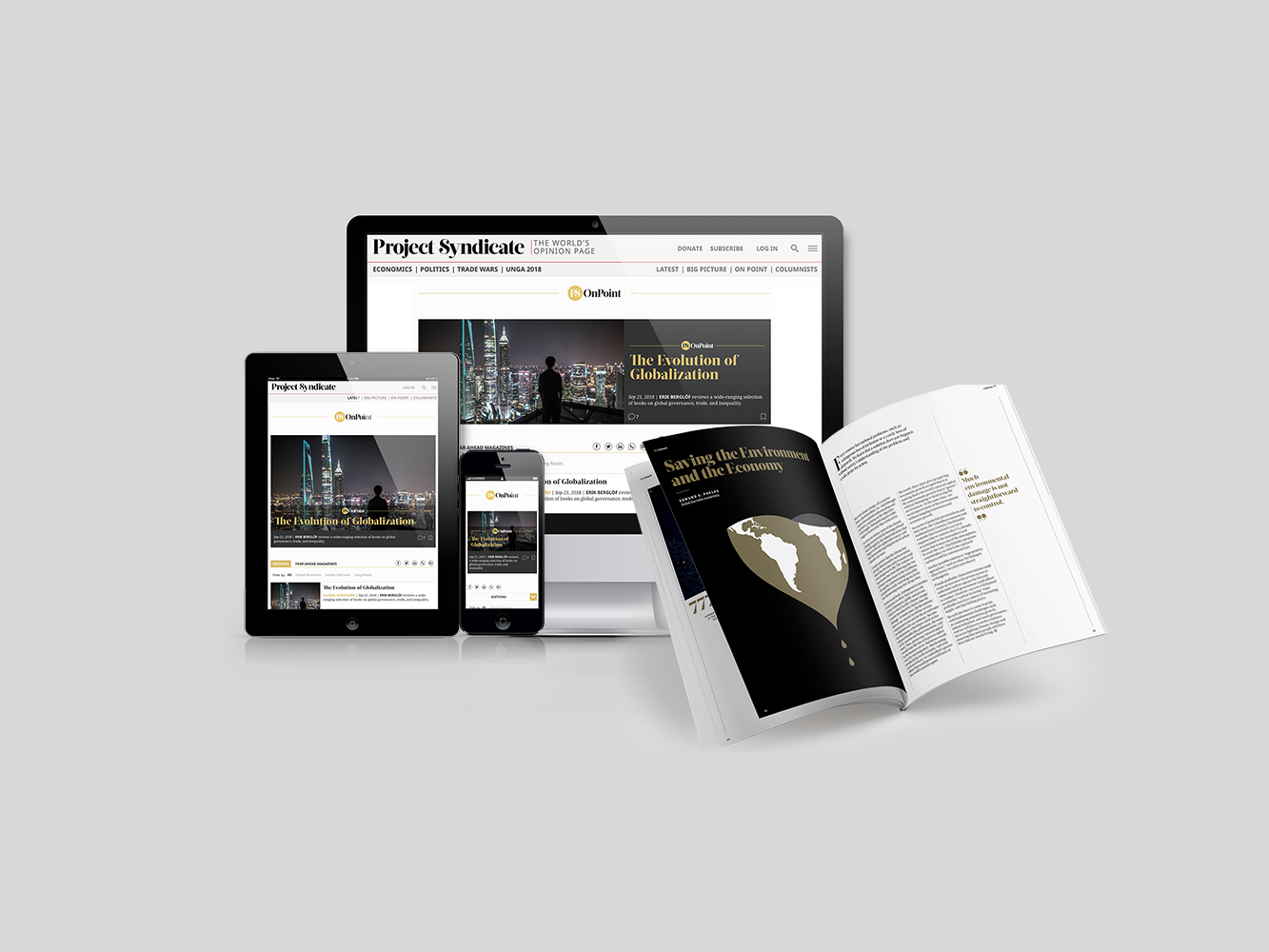 Subscribe now
Subscribe today and get unlimited access to OnPoint, the Big Picture, the PS archive of more than 14,000 commentaries, and our annual magazine, for less than $2 a week.
In tegenspraak met het wijdverbreide idee dat seksuele voorlichting de promiscuïteit bevordert en tot tienerzwangerschappen leidt, zorgt betere voorlichting er alleen maar voor dat de kans groter is dat tieners veilige seks zullen hebben, resulterend in minder seksueel overdraagbare ziekten en zwangerschappen, en hogere percentages vrouwen die hun opleiding voltooien. Dit heeft verreikende voordelen, op het gebied van de gezondheid, de gendergelijkheid en de terugdringing van de armoede.
Dit is geen nieuw inzicht. Een kwart eeuw geleden, op de baanbrekende International Conference on Population and Development (ICPD) in Cairo, hebben 179 regeringen beloofd informatie te verstrekken om jongeren te helpen "verantwoordelijke" beslissingen te nemen. Volgens het Actieprogramma van de ICPD is seksuele voorlichting van cruciaal belang om adolescenten te beschermen tegen seksueel overdraagbare ziekten en ongewenste zwangerschappen, vooral op zeer jonge leeftijd, als de risico's bijzonder groot zijn voor moeder en kind.
Sindsdien is er veel vooruitgang geboekt. Maar nu er iedere dag 20.000 meisjes die jonger zijn dan 18 een kind krijgen, vooral in ontwikkelingslanden met slechte toegang tot seksuele voorlichting en informatie over de gezondheid van moeder en kind, is dat zeker niet toereikend.
Het mogelijk maken dat jonge mensen verantwoorde keuzes maken over hun lichamen en seksualiteit vergt dat we iedereen alomvattende seksuele voorlichting geven, op een manier die jongeren niet afschrikt, en hun handelingsvrijheid en autonomie respecteert. Dit betekent het inrichten van veilige plekken waar zij voorbehoedsmiddelen kunnen krijgen of vragen kunnen stellen, zonder dat ze bang hoeven te zijn dat hun familie of vrienden daar achter komen. Dit is de boodschap van de nieuwe jongerenstrategie van het United Nations Population Fund, getiteld "My Body, My Life, My World."
In november dit jaar zal ter gelegenheid van de 25e verjaardag van de ICPD een conferentie op hoog niveau worden gehouden in Nairobi, Kenia, om de politieke wil en de financiële middelen te mobiliseren die nodig zijn om het Actieprogramma van de ICPD volledig te implementeren. Wereldleiders moeten dan met concrete toezeggingen komen om aan te tonen dat het ze deze keer ernst is als ze ervoor willen zorgen dat jongeren overal in de gelegenheid worden gesteld om geïnformeerde keuzes te maken over hun lichaam, hun leven en hun toekomst.
Vertaling: Menno Grootveld