Sexuální výchova a zachráněné životy
NEW YORK – Když jsem byla na rodné Srí Lance osmačkou plnou života, nemohla jsem se dočkat první hodiny sexuální výchovy. Jako novopečené teenagery nás sex a sexualita nesmírně zajímaly, přestože jsme o nich vůbec nic nevěděli. Místo abychom se však dočkali hodnověrných odpovědí na palčivé otázky týkající se našich těl, vztahů a sexuality, dali nám do ruky příručku, řekli nám, ať si přečteme určitou konkrétní kapitolu, a zbytek už jsme si měli domyslet sami. Miliony mladých lidí na celém světě mají podobnou zkušenost, mnohdy i s vážnými nepříznivými následky.
Stejně jako by však bylo nezodpovědné svěřit dítěti sportovní auto a nenaučit ho řídit, je nebezpečně liknavé dopustit, aby se těla mladých lidí vyvíjela rychleji než jejich chápání sexu a sexuality. Nedostatek spolehlivých informací zvyšuje riziko sexuálně přenosných onemocnění – včetně HIV – a těhotenství teenagerek, které může nejen připravit o život matku, dítě či oba, ale zároveň přenáší chudobu z generace na generaci.
I pro ty, kdo nejsou sexuálně aktivní, je pochopení změn odehrávajících se v jejich těle velmi důležité pro ochranu jejich zdraví a tělesné pohody. Na mnoha místech světa začínají dívky menstruovat, aniž vědí, co se děje, takže jsou nepřipravené chránit své zdraví a hygienu – a často zažívají hluboké pocity studu kvůli procesu, jenž je naprosto přirozený.
Tento nedostatek informací – v kombinaci s absencí čistých hygienických prostředků a soukromých prostor, kde by se daly použít – často vede dívky a mladé ženy k tomu, že během menstruace nechodí do školy. K tomuto pocitu studu a s ním souvisejícímu ohrožení zdraví se přidávají kulturní tabu, která posvěcují zákazy, aby ženy a dívky během měsíčků navštěvovaly veřejná místa (včetně náboženských), nebo je dokonce nutí žít mimo domov (a to i při extrémním počasí).
Mladým lidem nelze vyčítat neinformovaná rozhodnutí, pokud je dospělí odmítají poučit. Přesto jsou to právě mladí lidé, kdo trpí důsledky těchto rozhodnutí, často i po zbytek života. Viděla jsem to na vlastní oči: dívky, které se mnou seděly v učebně v den, kdy nám bylo řečeno, abychom si svou sexualitu "domyslely samy", krátce nato otěhotněly, odešly ze školy a ztratily jakoukoliv šanci vybřednout z chudoby.
Proč školy po celém světě nedokážou nabídnout komplexní sexuální výchovu? Mnohdy je to kvůli obavám dospělých, že taková osvěta podněcuje promiskuitu. Podle této logiky by měli o těchto věcech rozhodovat ti, kdo "vědí víc" – například rodiče nebo lékaři.
Subscribe now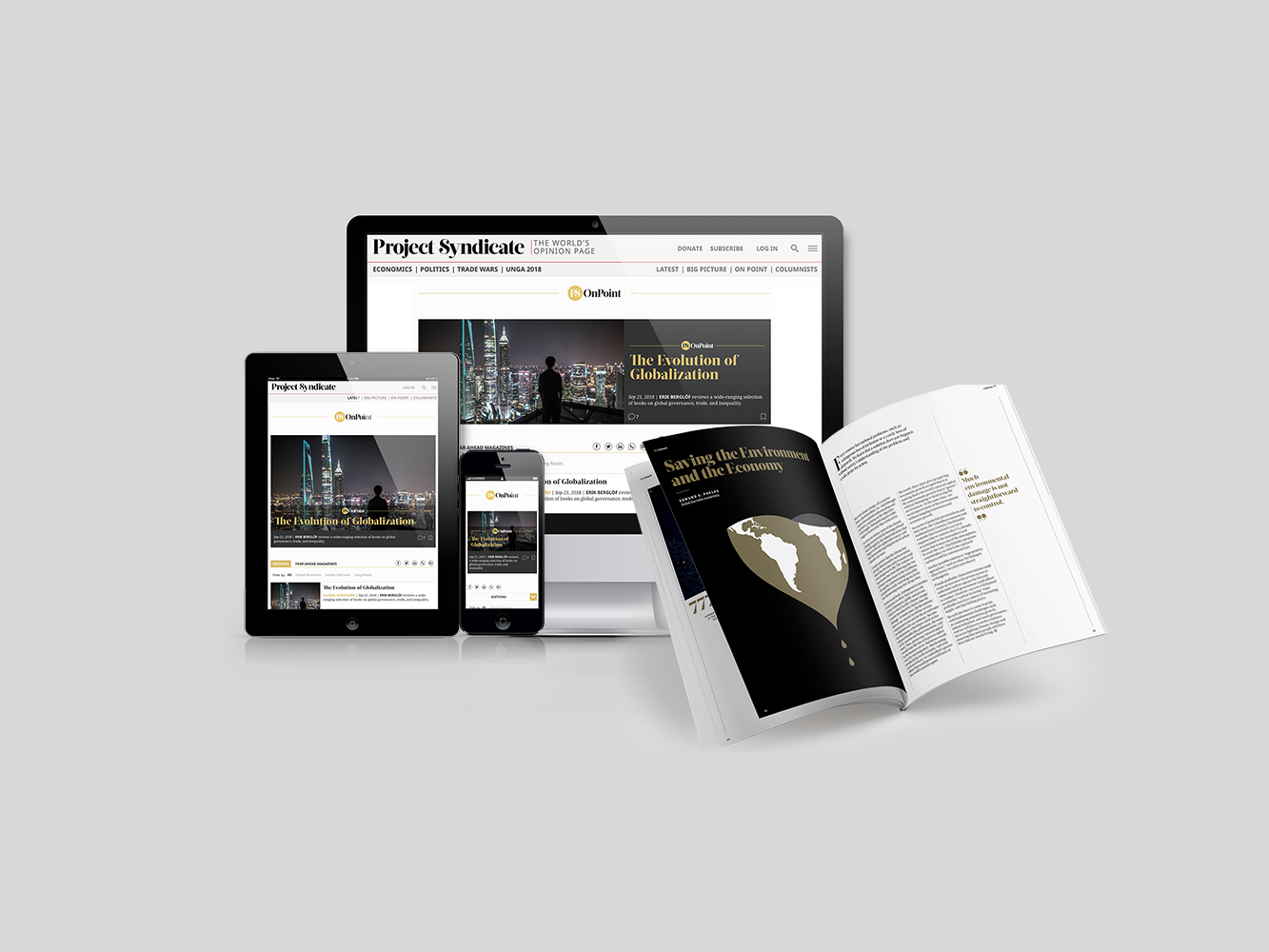 Subscribe now
Subscribe today and get unlimited access to OnPoint, the Big Picture, the PS archive of more than 14,000 commentaries, and our annual magazine, for less than $2 a week.
Oproti pomýlené představě, že sexuální výchova podněcuje promiskuitu a těhotenství teenagerek, však kvalitnější osvěta ve skutečnosti jen zvyšuje pravděpodobnost, že sex teenagerů bude bezpečný, což bude mít za následek nižší míru pohlavních nemocí a těhotenství, ale i vyšší míru vzdělání žen. To má dalekosáhlé přínosy, od zdraví a rovnosti pohlaví až po snížení chudoby.
Nejde o nové zjištění. Na přelomové Mezinárodní konferenci o populaci a rozvoji (ICPD), která se konala před čtvrtstoletím v Káhiře, se 179 vlád zavázalo, že budou mladým lidem poskytovat informace, které jim pomohou činit "zodpovědná rozhodnutí". Podle akčního programu ICPD je vzdělávání v oblasti sexuality klíčové pro ochranu adolescentů před sexuálně přenosnými nemocemi a nechtěným těhotenstvím, a to zejména ve velmi mladém věku, kdy jsou rizika pro matku a dítě obzvláště vysoká.
Od té doby bylo dosaženo velkého pokroku. Avšak vzhledem k tomu, že každý den se narodí dítě 20 000 dívkám mladším 18 let, většinou v rozvojových zemích s katastrofálním přístupem k informacím o sexuálním a reprodukčním zdraví, to evidentně ani zdaleka nestačí.
Chceme-li mladým lidem umožnit, aby činili zodpovědná rozhodnutí o vlastních tělech a sexualitě, musíme všem poskytnout komplexní sexuální výchovu, a to přívětivým způsobem, jenž bude respektovat jejich svébytnost a samostatnost. To znamená vytvářet bezpečné prostory, kde budou mít přístup k antikoncepci nebo kde budou moci klást otázky beze strachu, že se o tom dozvědí příbuzní či kamarádi. Takové je poselství nové strategie Populačního fondu OSN pro mládež s názvem "Mé tělo, můj život, můj svět".
Letos v listopadu se u příležitosti 25. výročí ICPD uskuteční konference na vysoké úrovni v keňském Nairobi, která má mobilizovat politickou vůli a finanční zdroje potřebné k plné implementaci akčního programu ICPD. Světoví lídři by měli přijet vybavení konkrétními závazky, které ukážou, že to tentokrát myslí vážně a skutečně chtějí zajistit, aby mladí lidé všude na světě dostali možnost činit informovaná rozhodnutí o svých tělech, svých životech a své budoucnosti.
Z angličtiny přeložil Jiří Kobělka.