Odtržení území: kdo, kde a kdy
CAMBRIDGE – Kurdové v severním Iráku se tento týden drtivou většinou hlasů vyslovili pro nezávislost Iráckého Kurdistánu. Kurdů je celkem asi 30 milionů a žijí ve čtyřech různých státech (Iráku, Turecku, Sýrii a Íránu) – nacionalisté proto tvrdí, že si zaslouží uznání světa. Ve Španělsku nadneslo stejnou otázku zhruba 7,5 milionu Katalánců.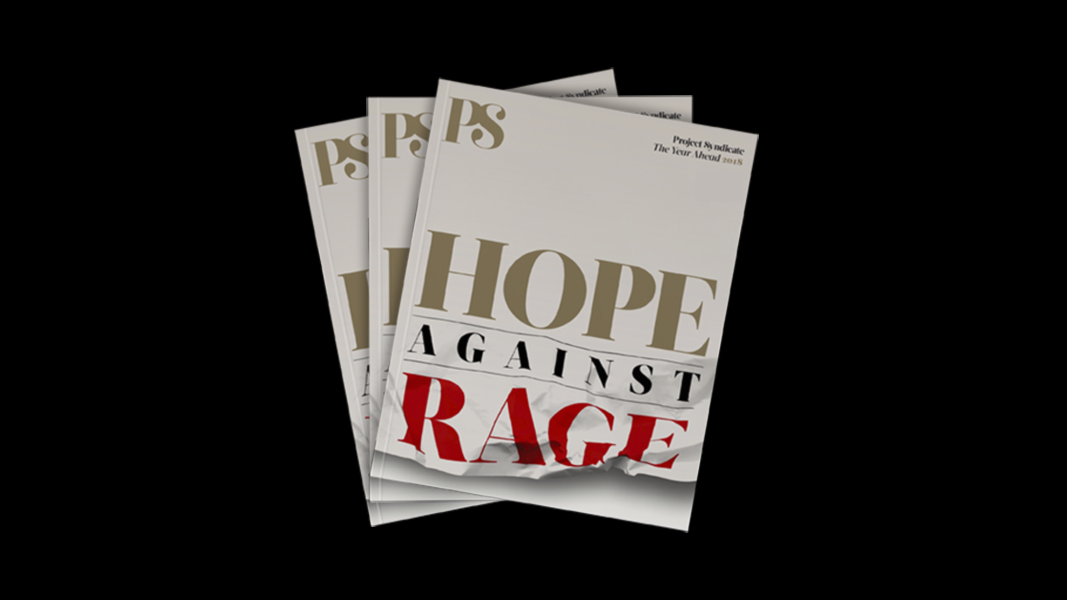 The Year Ahead 2018
The world's leading thinkers and policymakers examine what's come apart in the past year, and anticipate what will define the year ahead.
Záleží na tom, že Katalánci jsou na rozdíl od Kurdů v této otázce silně rozpolcení? Záleží na tom, že státy hraničící s Iráckým Kurdistánem by mohly použít sílu, aby odtržení zabránily?
Národní sebeurčení – tedy princip, který v roce 1918 prosadil do mezinárodní agendy americký prezident Woodrow Wilson – je obecně definováno jako právo občanů založit si vlastní stát. Kdo je však onou předponou "sebe", které toto rozhodnutí učiní?
Vezměme si Somálsko, jehož lid měl na rozdíl od většiny jiných čerstvě nezávislých afrických států přibližně stejné jazykové a etnické kořeny. Sousední Keňu naopak koloniální vláda vytvořila z desítek národů či kmenů. Somálsko tvrdilo, že princip sebeurčení by měl umožnit Somálcům v severovýchodní Keni a jižní Etiopii odtržení. Keňa i Etiopie to odmítly, což mělo za následek řadu regionálních válek kvůli somálské národnostní otázce.
Tento příběh měl poněkud paradoxní pokračování, když se samotné Somálsko později rozdrobilo v občanské válce mezi jednotlivými klany a vojenskými předáky. Dnes jeho severní region Somaliland funguje jako de facto nezávislý stát, třebaže mu schází mezinárodní uznání i členství v Organizaci spojených národů.
Hlasováním se problém sebeurčení pokaždé nevyřeší. Za prvé je zde otázka, kde se hlasuje. Například v Irsku katolíci mnoho let namítali, že kdyby se měly volby konat uvnitř politického území Severního Irska, pak by o jejich výsledku rozhodovala dvoutřetinová protestantská většina. Protestanti na to reagovali tvrzením, že kdyby se hlasovalo na území celého ostrova, převažoval by hlas katolické většiny. Nakonec po desetiletích svárů pomohla mír v Severním Irsku nastolit vnější zprostředkovatelská mise.
Dále se nabízí otázka, kdy člověk hlasuje. V 60. letech chtěli Somálci hlasovat okamžitě; Keňa chtěla 40 nebo 50 let počkat, až dojde k proměně kmenové loajality a vytvoří se keňská identita.
Dalším problémem je otázka, jak vážit zájmy těch, jejichž hlasy zůstaly v menšině. Ublíží jim odtržení tím, že jim odebere zdroje nebo vyvolá další rozkol? Irácký Kurdistán disponuje značnými zásobami ropy a Katalánsko podle odhadů vytváří pětinu španělského DPH. Španělská vláda tvrdí, že probíhající referendum o nezávislosti Katalánska je podle španělské ústavy nezákonné.
Historie nevyznívá nijak povzbudivě. Po rozpadu Rakouska-Uherska v roce 1918 byly Sudety začleněny do tehdejšího Československa, přestože tam většina obyvatel mluvila německy. Po Mnichovské dohodě s Adolfem Hitlerem v roce 1938 se sudetští Němci od Československa odtrhli a připojili se k Německu. Ztráta hornaté hranice, kde tito lidé žili, přitom znamenala strašlivý problém pro českou obranu. Bylo správné umožnit sudetským Němcům sebeurčení, i když to znamenalo připravit Československo (které Němci o půl roku později dále rozdělili) o možnost vojenské obrany?
Vezměme si další příklad z Afriky: když se obyvatelé východní Nigérie v 60. letech rozhodli, že se odtrhnou a založí si stát Biafra, ostatní Nigerijci se stavěli proti tomu – částečně proto, že Biafra disponovala většinou nigerijské ropy. Odvolávali se přitom na tvrzení, že ropa náleží všemu nigerijskému lidu, nejen obyvatelům východní oblasti země.
Po skončení studené války začala být otázka sebeurčení akutní i ve východní Evropě a bývalém Sovětském svazu. Na Kavkaze požadovali Azerové, Arméni, Gruzínci, Abchazové i Čečenci vlastní stát.
V Jugoslávii se Slovincům, Srbům a Chorvatům podařilo založit nezávislé republiky, avšak muslimové v Bosně a Hercegovině tak úspěšní nebyli a stali se terčem "etnických čistek" ze strany chorvatských a srbských vojáků.
V roce 1995 vyslalo NATO do problémové oblasti mírové sbory, avšak když NATO v roce 1999 vojensky zasáhlo v Kosovu, Rusko podpořilo srbské výhrady vůči odtržení této části země a Kosovo dodnes nebylo přijato do OSN. Na druhou stranu se Rusko odvolalo na právo na sebeurčení v roce 2008, kdy podpořilo odtržení Abcházie od Gruzie, i v roce 2014, kdy provedlo invazi na Krym a jeho anexi.
Ukazuje se, že sebeurčení je nejednoznačným morálním principem. Wilson se domníval, že do střední Evropy přinese stabilitu; Hitler však tohoto principu ve 30. letech využil k podkopání křehkých nových států v regionu.
Toto ponaučení zůstává dodnes platné. Vzhledem k tomu, že jen necelých 10% států světa je homogenních, mohlo by mít rozhodnutí pokládat právo na sebeurčení za primární, nikoliv sekundární morální princip v mnoha částech světa katastrofální následky. Znesvářené etnické skupiny jsou často promísené jako mramorovaná bábovka, nikoliv snadno oddělitelné jako patrový dort. Jejich dělení tudíž bývá obtížné, jak v roce 1947 zjistila Indie. Možná proto bylo v tomto století přijato do OSN jen málo nových států. Například v Jižním Súdánu pokračoval etnický chaos prakticky v neztenčené míře i po odtržení tohoto regionu od Súdánu.
Nejlepší nadějí do budoucna je ptát se, co se určuje i kdo se určuje. V případech, kdy v jednom státě nesnadno spolužijí různé skupiny, může být řešením umožnit jistou míru autonomie v rozhodování o vnitřních záležitostech. Země jako Švýcarsko či Belgie poskytují svým ustavujícím skupinám značnou kulturní, hospodářskou a politickou autonomii.
A tam, kde autonomie nestačí, může být schůdným řešením přátelský rozvod, jako když se Československo pokojně rozdělilo na dva suverénní státy. Absolutní požadavky na sebeurčení se však s vyšší pravděpodobností stávají zdrojem násilí, a proto se k ním musí přistupovat s extrémní obezřetností. Než se začneme odvolávat na sebeurčení jako na mravní princip, musíme mít na paměti diplomatickou verzi Hippokratovy přísahy: Primum non nocere (především neškodit).
Z angličtiny přeložil Jiří Kobělka.