Mučednictví Džamála Chášakdžího
AMMÁN – Londýnský deník Al-Araby Al-Jadeed nedávno zveřejnil karikaturu, jejímž autorem je jordánský kreslíř Emad Hadždžádž. Vyobrazuje muže bez obličeje v červenobílé kefíji, jak v hnědém kaftanu dělá rozmáchlé gesto, takže to téměř vypadá, že provádí kouzelnický trik. Svým pohybem přitom víří papíry. Na spodním okraji obrázku je vidět vzpínající se ruka jiného muže oblečeného zřejmě v bílé košili. Ruka jako by právě upustila pero a snaží se něčeho zachytit, aby se zachránila. Název karikatury zní: "Zmizení saúdského novináře Džamála Chášakdžího".
Název tedy pojmenovává oběť, ale ne pachatele. Pravda je však taková, že každý Arab – a v podstatě všichni lidé na světě – přesně ví, kdo nese zodpovědnost za Chášakdžího zmizení: saúdskoarabský korunní princ Mohamed bin Salmán. Už sama skutečnost, že věhlasný karikaturista musel skrýt obraz viníka, přitom nejlépe vypovídá o strachu, který pociťují nezávislí novináři v arabském světě. Chášakdžího zmizení jejich úzkost jen prohloubilo.
O arabských státech se už dlouho ví, že odměňují novináře, kteří se drží oficiální linie, a trestají lidi jako Chášakdží, kteří mají odvahu sdělovat mocným pravdu. Od nezdařených revolucí arabského jara – z nichž jedině ta tuniská skončila úspěchem – se občané v celém tamním regionu musí rozhodovat mezi radikálními islamistickými režimy a vojenskou vládou. Snahy o předložení demokratické alternativy se setkávají se systematickým potlačováním.
Diskreditace, omezování nebo jiné umlčování nezávislých novinářů představují klíčové nástroje této represe. Autokratické vlády vytvářejí zákony a regulace, které mají chránit je a jejich kumpány před kritikou či odhalováním jejich nepravostí ze strany nezávislých médií. Tvrdí, že legitimitu mají jen novináři figurující na jejich výplatní listině – novináři, kteří vychvalují vládce a kritizují odpůrce režimu. Všichni ostatní jsou nepřátelé státu.
Toto chování se přitom neomezuje jen na diktatury. Dokonce i ve Spojených státech – které byly dlouho předmětem obdivu za silný svobodný tisk chráněný prvním dodatkem americké ústavy a mocnou investigativní žurnalistiku, která už jednou sesadila i prezidenta – administrativa prezidenta Donalda Trumpa běžně útočí na nezávislé novináře a dává jim nálepku zrádců, placených agentů a šiřitelů "falešných zpráv".
Je možné, že se Trump jednoduše snaží zalíbit své pravicové voličské základně a vyhnout se zodpovědnosti za vlastní nesčetné omyly a přehmaty. Jeho útoky na americký tisk v kombinaci s nulovou reakcí na útoky jinde však nesmírně osmělily narušitele svobody tisku po celém světě.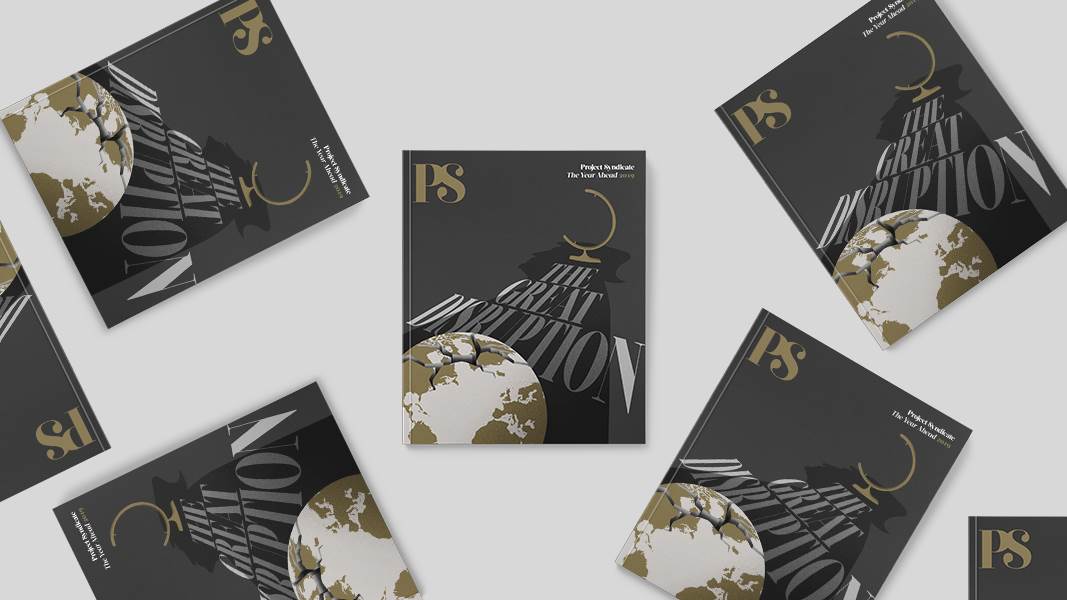 The Year Ahead 2019
Featuring commentaries by Joseph Stiglitz, Sri Mulyani Indrawati, Angus Deaton, Célestin Monga, Jean-Claude Juncker, and other leading thinkers. Now available for pre-order.
Situaci příliš neprospívá ani fakt, že mnozí z těchto narušitelů svobody tisku – včetně Saúdské Arábie – patří mezi nejbližší americké spojence. Trump zůstává věrný až příliš časté ochotě Ameriky předřadit lukrativní vojenské zakázky před lidská práva, když říká, že by ho "velmi rozčililo a rozezlilo" zjištění, že za Chášakdžího smrt je zodpovědná Saúdská Arábie, přičemž však vylučuje pozastavení velkých vojenských kontraktů.
Turecko jakožto americký spojenec v NATO vězní nejvíce novinářů na světě, avšak Trumpova administrativa si stěžovala pouze na zadržování jednoho (nedávno propuštěného) amerického pastora, a i to jen proto, aby si usmířila americkou "náboženskou pravici" (počínaje viceprezidentem Mikem Pencem). O téměř dvouletém zadržování reportéra stanice Al-Džazíra Mahmúda Husajna v Egyptě neříkají americké úřady nic.
Stejně tak nekomentovala Trumpova administrativa skutečnost, že v březnu 2017 odsoudily Spojené arabské emiráty jordánského novináře Tajsíra Nadžára k tříletému vězení a pokutě 500 000 dirhamů (přibližně 136 000 amerických dolarů) kvůli příspěvku na Facebooku. Dokonce ani země, které nejsou nikterak blízkými spojenci USA – například Barma, kde byli nedávno na sedm let uvězněni dva <>novináři agentury Reuters –, nečelí ze strany USA žádnému tlaku.
Nezávislí novináři mají jeden cíl: nalézat pravdu a široce ji sdílet. Když vlády mohou tyto novináře beztrestně utlačovat a když jiní z politických či stranických důvodů slevují ze své údajné oddanosti základním lidským právům, pak pravda zůstává skrytá, což má vážné důsledky.
Chášakdžího znám mnoho let, po pracovní i osobní stránce. Je to saúdský vlastenec, který se nestaví proti systému vládnutí ve své zemi. Kritizoval však některé politické kroky, například nehumánní válku v Jemenu nebo způsob, jímž se saúdští vládcové vypořádávají s disentem. Jeho argumenty se nicméně vždy opíraly o fakta. Není to disident ani rebel, nýbrž monarchista, který chce, aby si jeho země vedla lépe než dnes. A teď za to možná zaplatil cenu nejvyšší.
Pro arabské bojovníky za svobodu je cesta vpřed dlouhá a zrádná. Novináři a karikaturisté, jako je Hadždžádž, přesto navážou na oběti pravých hrdinů a ryzích demokratů, budou dál sdělovat moci pravdu a bojovat za základní lidská práva, jako je svoboda tisku. Je však opravdu hanebné, že musí do tohoto boje vstupovat bez podpory těch, kdo tvrdí, že stojí po jejich boku.
Z angličtiny přeložil Jiří Kobělka.