Democracias retorcidas
LONDRES – Pedro Castillo es un populista autoritario y de izquierda que carece de la simpatía o el carisma que suelen tener los populistas. Keiko Fujimori es una populista de derecha encarcelada recientemente, hija de un antiguo dictador que cumple una condena de 25 años por asesinato, secuestro y corrupción. Los dos juntos, Castillo y Fujimori, recibieron menos de un tercio de los votos en la primera vuelta de las elecciones celebradas hace poco, pero uno de ellos será el próximo presidente de Perú. 
Lo único cierto es que gane quien gane en la segunda vuelta le será muy difícil gobernar. Perú Libre, el partido de Castillo, tiene solo 37 de los 130 escaños del congreso y Fuerza Popular, de Fujimori, tiene 24. Es posible que ella llegue a reunir una mayoría porque otros tres partidos de derecha tienen 45 escaños en total. Pero la colaboración y la voluntad de formar coaliciones son algo ajeno a la política peruana. La mayor parte de los partidos se forman en torno a la pasajera popularidad de un solo líder, y dedican su tiempo y energía a derribar a todo político que trata de gobernar. Esto es lo que Fujimori y su partido hicieron con Pedro Pablo Kuczynski, quien la derrotó por un estrecho margen en las elecciones de 2016, y con Martín Vizcarra, quien sucedió a Kuczynski luego de que este renunciara en 2018.
Ecuador se encuentra en un aprieto similar. Guillermo Lasso, un banquero conservador, será presidente tras derrotar estrechamente en la segunda vuelta a Andrés Arauz, un economista de izquierda y cercano colaborador de Rafael Correa, el expresidente que hace poco fue condenado a ocho años de prisión por soborno. Pero CREO, el partido de Lasso, tendrá solo 12 de los 137 escaños del congreso, que podrían elevarse a 31 si llega a obtener el apoyo del partido Social Cristiano. En contraste, el partido de Correa tiene 48, y Pachakutik, el movimiento indígena cuyo candidato obtuvo un sólido tercer puesto en las presidenciales, tiene 27.
Lasso no triunfó por haber prometido un crecimiento económico más rápido, sino porque la mayoría de los votantes no quiso volver a vivir la tóxica combinación de populismo y mano dura de la época de Correa. Al igual que el próximo presidente de Perú, Lasso enfrentará enormes dificultades para gobernar. Es probable que sus planes de reformas promercado queden en el olvido.
No es que los electores se estén volviendo más volubles y los políticos más irresponsables. Son las reglas de la democracia en América del Sur las que promueven la fragmentación política y la división en el Gobierno. Pero la disminución del poder de los políticos no se ha traducido en una mayor satisfacción de los votantes. Por el contrario, la débil gobernanza ha resultado en una política cada vez más caótica, políticas públicas mediocres, pobres resultados en lo social y lo económico (el épico fracaso en el control del Covid-19 es solo el último ejemplo) y una ciudadanía cada vez más frustrada. 
El tipo de régimen político (presidencial o parlamentario) y de sistema electoral (mayoritario o proporcional) son los dos elementos que definen la política de un país. La combinación de un régimen parlamentario y la representación proporcional ha producido democracias modelo en Escandinavia. La fórmula parlamentaria de mayoría simple con un escaño por distrito, propia del sistema de Westminster, y adoptada por Canadá y otras naciones de la Mancomunidad Británica, también funciona bien. El excepcionalismo estadounidense se manifiesta en la conjunción de presidencialismo y sistema electoral mayoritario (un escaño por distrito en la Cámara de Representantes, 2 escaños por estado en el Senado). Más allá de las payasadas del expresidente Donald Trump, esa combinación ha sostenido casi 250 años de democracia estable.
Subscribe to Project Syndicate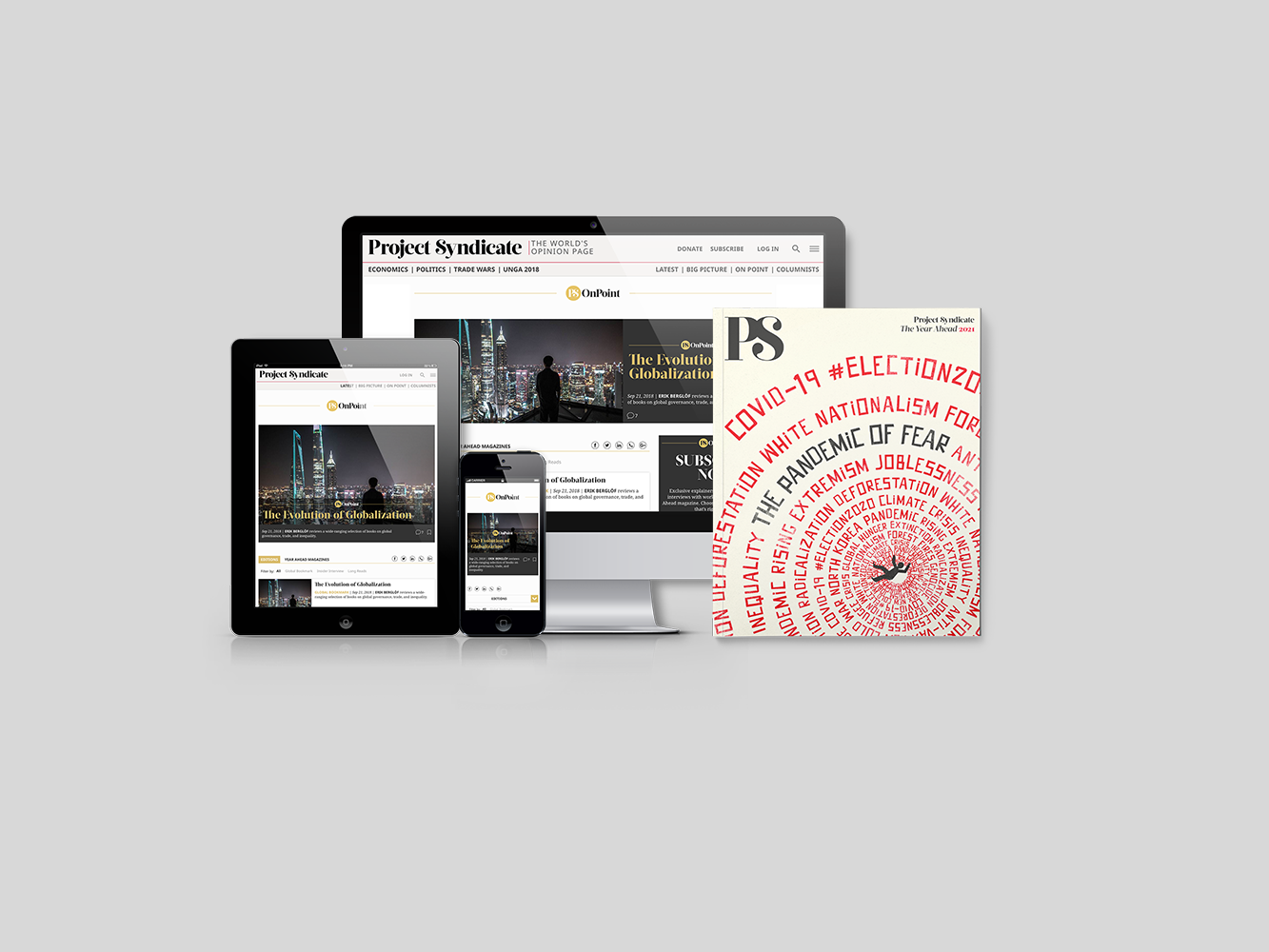 Subscribe to Project Syndicate
Enjoy unlimited access to the ideas and opinions of the world's leading thinkers, including weekly long reads, book reviews, topical collections, and interviews; The Year Ahead annual print magazine; the complete PS archive; and more. All for less than $9 a month.
Y luego está la estrambótica combinación de presidencialismo y sistemas electorales proporcionales, vigente solamente en América Latina. Los presidentes son elegidos por un período fijo, que deben cumplir cuenten o no con la mayoría en el parlamento. Y los sistemas proporcionales, que asignan los escaños de acuerdo al porcentaje de votos que obtiene un partido, producen los congresos fragmentados que se acaban de elegir en Perú y Ecuador, y que naciones como Brasil, Colombia y Chile han debido sobrellevar en años recientes.
Con las elecciones de dos vueltas ahora consagradas en la mayor parte de las constituciones de la región, el ganador puede atribuirse un mandato robusto, que abrirá el camino a profundas e importantes reformas. Esta promesa, formulada en tono solemne la noche de las elecciones, se desvanece en la cruda luz del amanecer. La aplastante mayoría de la segunda vuelta rápidamente se transforma en una débil minoría en el congreso.
Algunos presidentes, como Sebastián Piñera en Chile, terminan por ceder a los caprichos de las oscilantes coaliciones parlamentarias. Otros, como Jair Bolsonaro en Brasil, se ven obligados a depender de los votos de grupos (el llamado Centrão) con los que apenas comparten principios, lo que produce políticas volátiles e impredecibles. Y otros, como el padre de Fujimori, Alberto, simplemente clausuran el congreso y asumen poderes casi dictatoriales –algo con lo que ha amenazado Castillo si la legislatura peruana actúa de manera contraria a su voluntad–. 
La combinación de un presidente con un período fijo y un sistema electoral proporcional nunca fue una buena idea. Y se ha vuelto aún peor debido al declive de otra institución crucial para la democracia: los partidos políticos. Estos nunca fueron fuertes ni estables en buena parte de los países de la región. En los pocos países en que sí lo fueron –Colombia, Costa Rica, Chile y Uruguay– hoy parecen una sombra de su pasado. Por ejemplo, actualmente en Chile existen 15 partidos legítimamente constituidos, y media docena está en proceso de constituirse. Ningún partido o coalición cuenta con una mayoría en el congreso. En 2020 solo el 7% de los chilenos dijo tener confianza en los partidos, los que han sido descritos como "hidropónicos": flotan por encima de la sociedad sin tener raíces en ella. 
El declive de los partidos políticos en la región obedece, en parte, a reformas bien intencionadas. Se pensó que hacer más proporcional el sistema electoral reflejaría mejor la creciente diversidad de la sociedad, sin embargo resultó en la creación de múltiples partidos muy pequeños que no representan a nadie. Las primarias supuestamente iban a reforzar la democracia interna de los partidos, lo que de hecho sucedió, pero los expuso a que puedan apoderarse de ellos personajes sin trayectoria política cuya fama proviene de la televisión o las redes sociales. Lo que se avanzó en transparencia como consecuencia de las reformas al financiamiento de las campañas, también provocó un colapso en la disciplina partidaria, ya que los líderes de los partidos perdieron poder frente a los parlamentarios díscolos que solo buscan publicidad. Asimismo, el uso frecuente de  plebiscitos ha permitido que pequeños grupos de activistas se apropien de la agenda política.
El problema no se limita a América Latina. Los politólogos de la Universidad de Yale Frances McCall Rosenbluth e Ian Shapiro sostienen que "reformas descentralizadoras" similares llevadas a cabo en Estados Unidos y Europa, con el objeto de "devolver el poder al pueblo," han debilitado a los partidos y producido "políticas que son contraproducentes para la mayoría de los votantes". Paradójicamente, mientras más se acerca el poder político a las bases, más desencantadas se sienten estas.
De modo que Perú y Ecuador, al igual que Brasil y Chile antes, tendrán líderes fuertes en teoría, pero débiles en la práctica. Prometerán mucho, pero podrán cumplir poco. Muy pronto los electores se sentirán frustrados, y jurarán que se van a "deshacer de los granujas" para reemplazarlos por personas realmente comprometidas con los intereses populares. Académicos y activistas propondrán nuevas reformas destinadas a empoderar a los votantes. Y luego se repetirá el mismo ciclo y aumentará aún más la ira de la ciudadanía. No es una secuencia que vaya a terminar bien.
Traducción de Ana María Velasco