De neergang en opkomst van het publieke heldendom
LONDEN – Ik heb onlangs gekeken naar The Man Who Was Too Free, een ontroerende documentaire over de Russische dissidente politicus Boris Nemtsov, die in 2015 vlakbij het Kremlin werd doodgeschoten. Nemtsov, een jonge, aantrekkelijke politieke ster in opkomst in de jaren negentig, weigerde zich later te voegen naar het autoritarisme van de Russische president Vladimir Poetin en ging in de oppositie, waar hij mishandeld, gevangengezet en uiteindelijk vermoord werd. De film bracht me aan het denken over de minder belangrijke rol van heldendom en moed in het moderne leven, en ook over het lot van Rusland.
Heldendom is een product van extreme situaties – in klassieke zin: van oorlog en geweld. Omdat de hedendaagse westerse manier van leven niet extreem is, is de waarde van heldendom afgenomen. Maar in een groot deel van de rest van de wereld, inclusief Rusland, neemt de waarde ervan juist toe.
De held is zowel nobel als zelfdestructief. Hij of zij prefereert een eervolle dood boven een niet-eervol leven, maar zou ook liever jong en eervol sterven dan een lang bestaan leiden vol compromissen, overladen met makkelijk verkregen (en vergeten) roem. In de Ilias van Homerus zegt Hector: "Het is waar dat ik sterf, maar ik sterf op grootse wijze." Het heldenleven is inherent tragisch; onsterfelijkheid is de enige beloning.
Nemtsov was uit dit hout gesneden. Volgens een paar van de geïnterviewden in de film dacht hij dat hij, omdat hij minister was geweest en ooit de favoriet van Boris Jeltsin als zijn opvolger als president van Rusland, nooit vermoord zou worden. Toch scheen het mij toe dat hij het regime van Poetin uitdaagde om hem te vermoorden.
In tegenstelling tot heldendom is moed niet per se tragisch. Maar het heeft een soortgelijk lot ondergaan. Oorlog, de voornaamste arena voor het tentoonspreiden van moed, is in belang afgenomen, en tegenwoordig eerder mechanisch dan arbeidsintensief. En hoewel we daden van individuele moed terecht bewonderen, eisen we die niet langer als een publieke deugd. We verwachten niet meer dat onze politici als koningen zijn die ooit hun troepen voorgingen in de strijd; ze hoeven alleen maar ervaren te zijn en over een dikke huid te beschikken.
Morele moed, anders dan lichamelijke moed, is eerder een burgerlijke dan een militaire deugd. Een persoon kan bang zijn voor lichamelijk leed, maar moreel onverschrokken zijn. Maar morele moed heeft altijd minder bewondering geoogst dan fysieke moed, omdat het inhoudt dat je tegen de keer ingaat. Heersers haten het omdat morele moed "de macht de waarheid zegt," en de meeste mensen voelen zich er ongemakkelijk bij omdat het hen met hun vooroordelen confronteert.
Subscribe now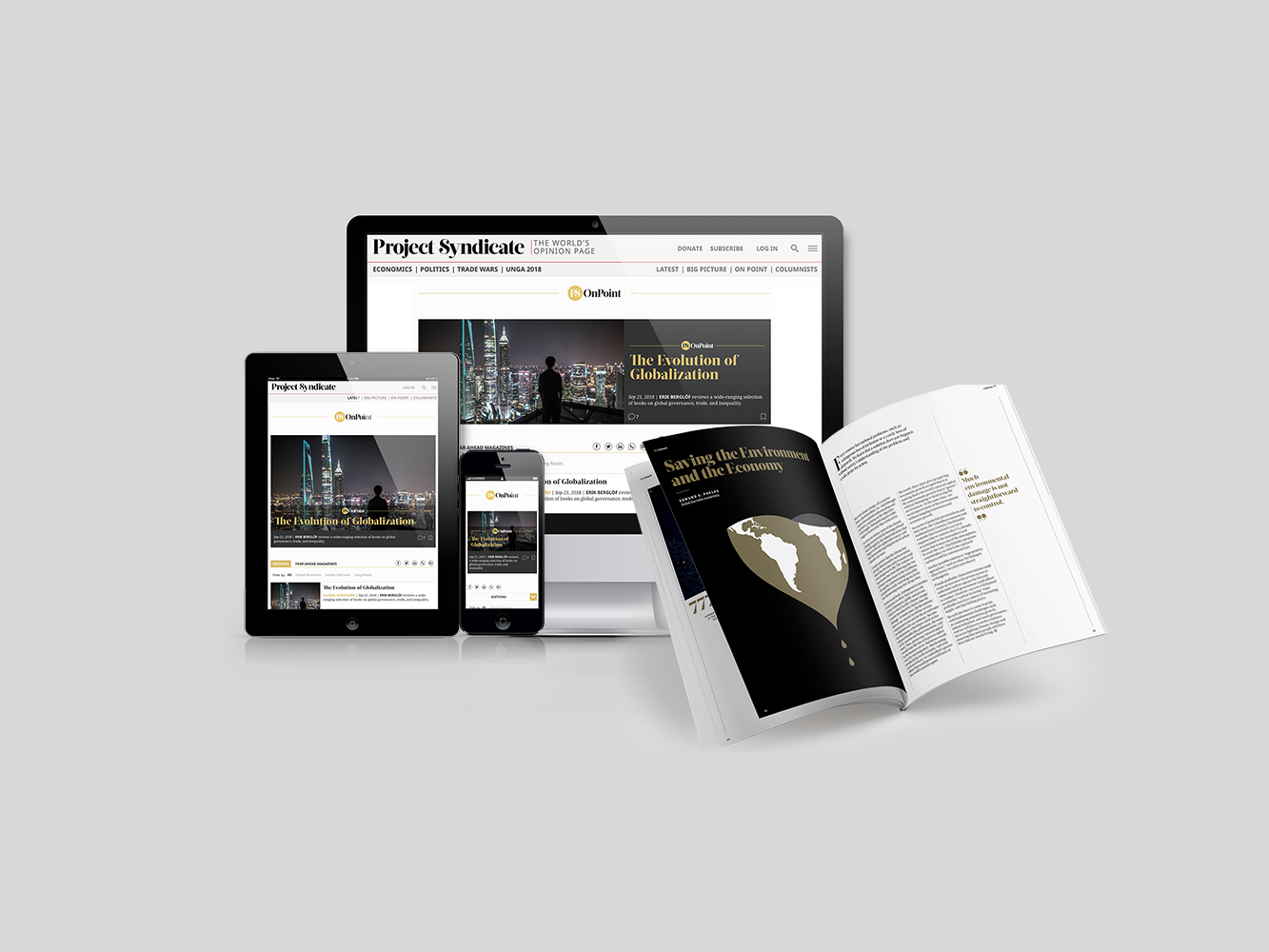 Subscribe now
Subscribe today and get unlimited access to OnPoint, the Big Picture, the PS archive of more than 14,000 commentaries, and our annual magazine, for less than $2 a week.
Vanuit ethisch perspectief wordt morele moed in het liberale tijdperk beschouwd als de hoogste vorm van moed, omdat het doelbewust en niet instinctief is. Maar de waarde ervan is verminderd, net als de straffen voor het tentoonspreiden ervan. Meningen die ooit gevaarlijk werden gevonden zijn nu louter "controversieel," en hoewel ze kunnen leiden tot het verlies van je baan of van  je vrienden is dit niet bepaald hetzelfde als op de brandstapel belanden.
In de zeventiende eeuw liep de filosoof Thomas Hobbes vooruit op de neergang van publieke heldendom en moed toen hij over burgers schreef dat "hoe minder ze durven, des te beter het is, zowel voor de gemeenschap als voor henzelf." De groei van het professionalisme, en de verspreiding van vreedzame handel en industrie, verminderde de behoefte aan heldhaftige of moedige daden. De tendens van de moderne wetenschap en de sociale organisatie is geweest dat zij een wereld hebben geschapen waarin moed en andere deugden niet langer nodig zijn. In het Westen blijven heldendaden nu beperkt tot het toneel en het scherm, waar we ze kunnen bewonderen zonder de gevolgen ervan te hoeven ondergaan.
Heldendom en moed zijn altijd beschouwd als mannelijke deugden. In haar beroemde Tilbury speech ten tijde van de Spaanse Armada zinspeelde koningin Elizabeth I van Engeland op het stereotype beeld door te verklaren dat "ik weet dat ik slechts het lichaam heb van een zwakke en fragiele vrouw; maar ik heb het hart en de maag van een koning." Vrouwen met mannenharten werden als uitzonderlijk gezien. Omgekeerd betoogde Hobbes dat "mannen met vrouwenmoed" buiten de militaire dienst moesten worden gelaten wegens het risico dat ze zouden kunnen deserteren. En Adam Smith was niet de enige die bang was dat de handel de mensen "verwijfd en achterbaks" zou maken.
Het grote reservoir van grotendeels onaangeboorde moed, met name van het morele type, dat  vrouwen belichamen, is door (mannelijke) schrijvers over het algemeen genegeerd. Toch was de vrouwenemancipatie het gevolg van toenemende vrouwelijke moed. Hannah Arendt, die Hitlers Duitsland in de jaren dertig ontvluchtte, spreidde voorbeeldige morele moed tentoon door het schrijven van haar uit 1963 daterende boek Eichmann in Jerusalem: A Report on the Banality of Evil, over het proces tegen het logistieke meesterbrein van de Holocaust, Eichmann. Evenmin zou het ons mogen verbazen dat jonge vrouwen, het meest recent de tiener Greta Thunberg, als groene politieke leiders zijn opgedoken. Vrouwen compenseren dus de afname van de mannelijke moed in het publieke leven, iets wat veel mannen diepgaand ongemakkelijk vinden.
Dit brengt me terug bij Nemtsov en Rusland. In 1996 was Nemtsov de enige "liberale" Russische politicus die destijds betoogde dat de onlangs opzij gezette Communistische Partij, die een voorsprong had in de opiniepeilingen, mee zou moeten mogen doen aan de presidentsverkiezingen. Hij zei dat dit de enige manier was om een traditie van legitieme machtsoverdracht te vestigen. Andere Russische liberalen dachten dat Nemtsov gek was geworden. Hoe dan ook werd Jeltsin dankzij corruptie herkozen en wist zijn opvolger Poetin zichzelf aan de macht te houden door een vorm van "zachte dictatuur." Maar Nemtsov had een vooruitziende blik toen hij echte democratie als de enige legitieme vorm van heerschappij beschouwde.
Sinds 2011 ziet het regime van Poetin er steeds breekbaarder uit tegen het decor van toenemende straatprotesten in Moskou en andere Russische steden. Als dergelijke regimes niet langer de economische voorspoed kunnen brengen die zij in het vooruitzicht gesteld hebben, zal hun toekomst worden bedreigd als er nieuwe helden in de oppositie opstaan. Dit is de les die niet alleen in Rusland opduikt, maar ook in het Midden-Oosten en Afrika.
In een groot deel van de wereld is de waarde van het heldendom dus weer in opkomst. De toekomst zou wel eens niet aan politici en diplomaten kunnen zijn, maar aan de mannen – en vrouwen – die niet bang zijn om te sterven.
Vertaling: Menno Grootveld