Indická centrální banka pod palbou
ITHAKA – Vláda indického premiéra Naréndry Módího zahájila mohutný politický útok proti Rezervní bance Indie (RBI) a dělostřelba její kritiky už si na ostřelované instituci vybírá svou daň. To je pro Indii zneklidňující vývoj, jelikož věrohodnost a efektivita RBI v posledních letech podstatně přispívaly k makroekonomické a finanční stabilitě, a tedy k udržení svižného růstu HDP.
Jedna z klíčových námitek mířených proti RBI není ničím výlučně indickým: vláda tvrdí, že zvyšováním úrokových sazeb ve jménu nepředloženého strachu z přílišné inflace a finanční nestability centrální banka brzdí růst. Americký prezident Donald Trump vznesl podobné stížnosti vůči Federálnímu rezervnímu systému, když prohlásil, že vzestupy úrokových sazeb tlumí hospodářský růst a akciový trh USA.
Pro RBI je však hrozba plynoucí z takových ataků výrazně nebezpečnější než pro Fed, v neposlední řadě proto, že RBI na rozdíl od Fedu nemá zákonem garantovanou nezávislost. Situaci přitom ještě zhoršuje skutečnost, že Módího vláda vůbec poprvé uplatnila paragraf 7 zákona o RBI, jenž jí umožňuje ve věcech veřejného zájmu udílet pokyny přímo guvernérovi centrální banky.
Ochota Módího vlády jít do takových krajností naznačuje, že v sázce je víc než úrokové sazby. Obzvlášť nelibě vláda nese opatření RBI k očištění indických bank, z nichž mnohé tíží velký objem nesplácených aktiv, a k prevenci hromadění rizik v dalších částech finanční soustavy. Tato opatření přiškrcují schopnost státních bank půjčovat klientům s politickými konexemi.
Samozřejmě, ministři vlády nemůžou jen tak předstoupit a říct to. Místo toho tedy Módího vláda – zejména ministr financí Arún Džajtli – plísní RBI za to, že nezabránila hromadění nesplácených aktiv v bankovní soustavě poté, co byly otevřeny úvěrové kohoutky s cílem pomoci překonat globální finanční krizi.
Vláda také obvinila RBI, že podrývá řádné postupy tím, že ji nechává tápat v pohybech měnové politiky. Tato kritika je v nejlepším případě nepoctivá. V nejhorším by mohla ochromit tolik potřebné reformy bankovního sektoru, jejichž cílem je mimo jiné zajistit, aby půjčky nebyly politicky motivované, ale produktivní. Takový výsledek by zvýšil finanční riziko a ohrozil potenciál růstu ekonomiky.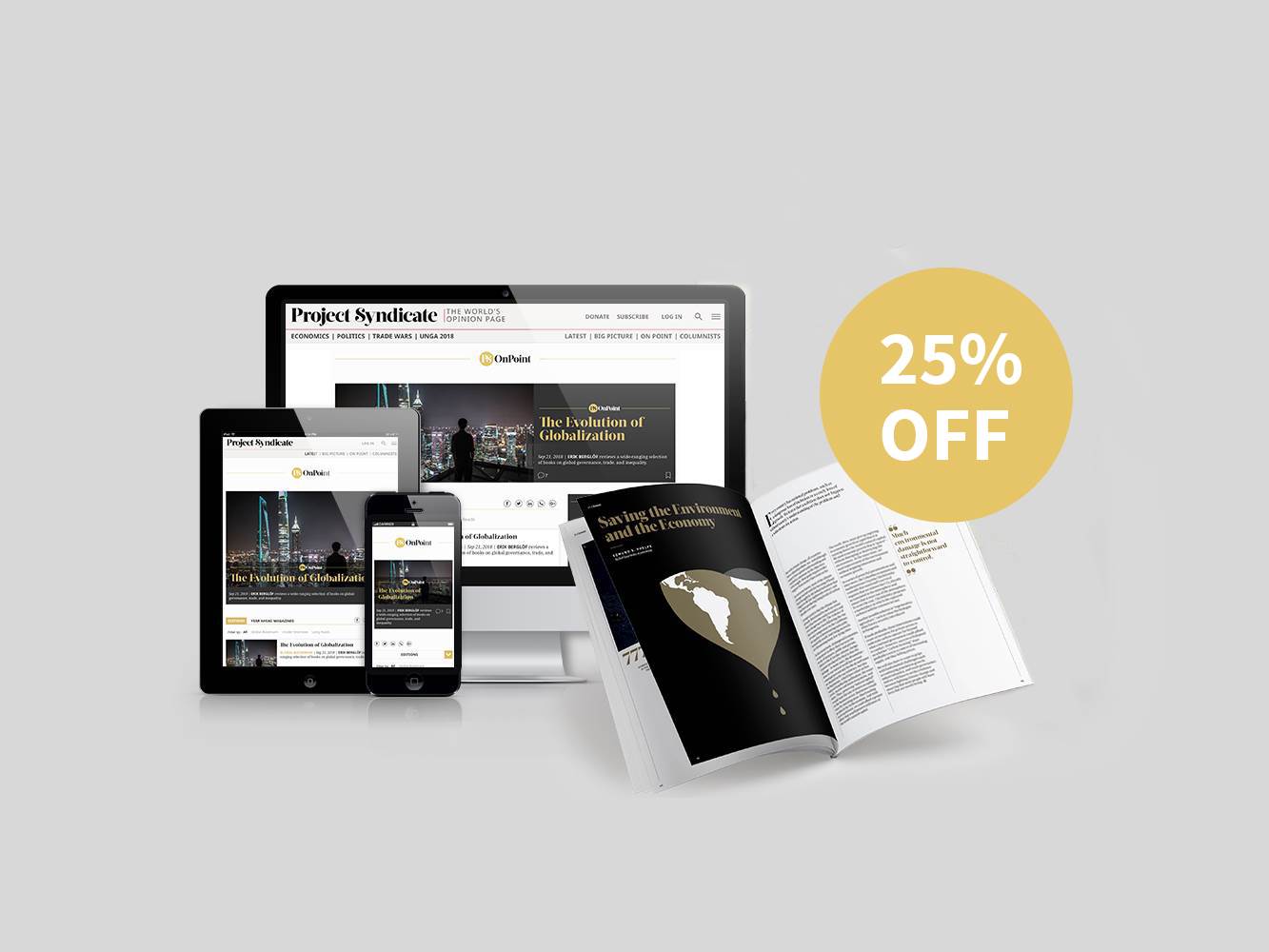 Subscribe now
For a limited time only, get unlimited access to On Point, The Big Picture, and the PS Archive, plus our annual magazine and a tote bag, for just $75.
Guvernér RBI Urdžit Patel zatím odmítá požadavkům vlády ustoupit. Postavení a nezávislosti RBI pomáhá, že Patel a jeho náměstci mají, stejně jako jejich předchůdci, zkušenost s převáděním RBI přes ekonomická a politická minová pole. Bude-li ale vláda dál RBI napadat na několika frontách, uskutečňovat účinnou měnovou politiku možná začne být nemožné. A pokud se součástí těchto útoků stane Patelův vynucený odchod, rána pro RBI – jedinou uznávanou technokratickou instituci v převážně mizerně fungující indické byrokracii – bude bolestivá.
Nezávislost centrálních bank se dnes často fetišizuje. Pokud ale centrální banka prosazuje cíle, které postrádají politickou podporu, její legitimita by měla utrpět (a utrpí). Nicméně ztráta provozní nezávislosti – schopnosti bez zásahů zvenčí pracovat na uskutečňování stanovených cílů, jejichž formulace byla s politickými orgány projednána – také může být pro věrohodnost centrální banky fatální.
Vezměme si nedávné události v Turecku. Veřejné útoky prezidenta Recepa Tayyipa Erdoğana na nezávislost centrální banky zapříčinily propad turecké liry. Než se centrální banka proti Erdoğanovým výrokům prosadila a zvýšila úrokové sazby, bylo už pozdě; její věrohodnost byla otřesena.
Módího vláda má silný zájem se ujistit, že RBI nepostihne podobný osud. Vždyť věrohodnost centrální banky byla dosud podstatná pro schopnost uskutečňovat politiky, které ve složitém domácím i zahraničním prostředí poskytovaly vládě manévrovací prostor.
V prvé řadě RBI zabránila dalšímu propadu rupie, čímž odvrátila riziko bludného kruhu odlivů kapitálu a devalvace měny. Kromě toho se oddanost RBI cenové stabilitě promítla do nízkých úrokových sazeb, a tedy držela na uzdě výdaje vlády na financování dluhu. Obecněji se RBI díky své měnové politice a dozorovým pravomocím stala jedním z nejúčinnějších nástrojů k zachování ekonomiky na stabilní cestě vysokého růstu.
S celostátními volbami za dveřmi si indická vláda nemůže dovolit tyto přínosy obětovat, obzvlášť v době narůstající skepse ohledně její schopnosti zachovat fiskální kázeň a realizovat náročné reformy. To by si Módí a Džajtli měli uvědomit a začít svými výroky RBI podporovat, nikoli ji srážet.
Z angličtiny přeložil David Daduč