La responsabilidad de los republicanos por la violencia armada
BOSTON – Después del tiroteo en masa en un concierto de Las Vegas, Nevada, en la noche del domingo 1 de octubre pasado, el líder por la mayoría republicana del Senado, Mitch McConnell, les dijo a los periodistas: "Es particularmente inapropiado politizar un episodio de estas características. Apenas sucedió hace un día y medio".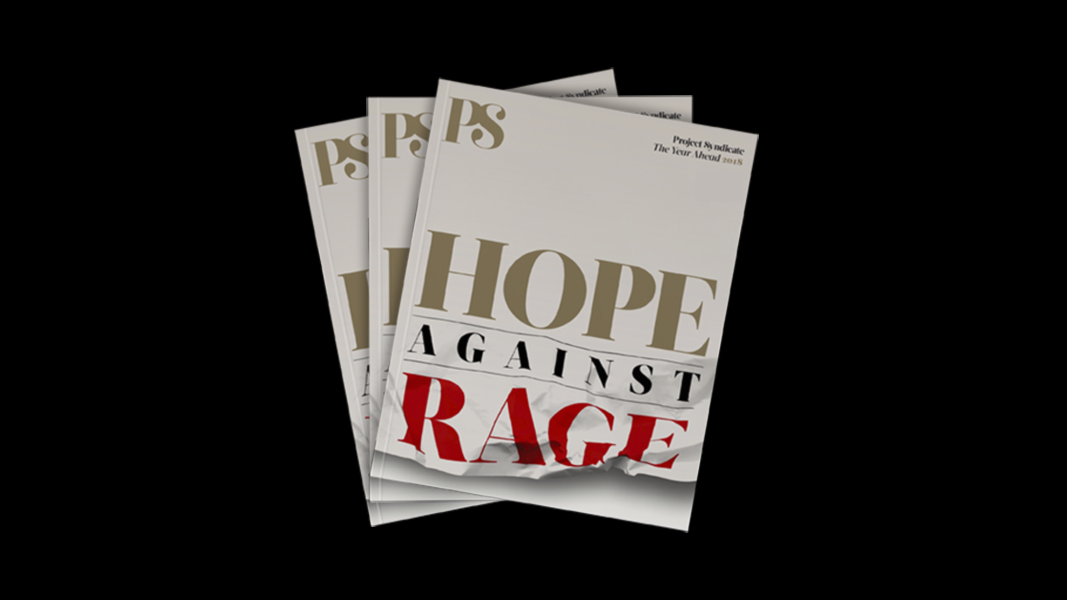 The Year Ahead 2018
The world's leading thinkers and policymakers examine what's come apart in the past year, and anticipate what will define the year ahead.
Con 59 muertos y más de 500 heridos, McConnell insistió en que era "absolutamente prematuro estar discutiendo sobre soluciones legislativas" para la epidemia de violencia armada de Estados Unidos. La prioridad legislativa de su partido, agregó, seguirían siendo los recortes impositivos.
La respuesta de McConnell estaba en total sincronía con la postura del Partido Republicano sobre la violencia armada. Es desalentador, sin embargo, que ninguno de los periodistas reunidos frente a McConnell intentara cuestionar su postura.
No habría sido descabellado preguntarle al líder de la mayoría del Senado: "Si usted piensa que ahora es prematuro, ¿entonces cuándo cree que sería el momento indicado? ¿Podría ofrecer un cronograma?" Tampoco habría sido descabellado cuestionar la premisa de que los demócratas están "politizando" una tragedia. Después de todo, hablar de politización ha sido la comidilla republicana obligada después de cada masacre armada desde hace décadas.
McConnell y sus colegas republicanos deberían dar explicaciones de por qué ni siquiera van a discutir soluciones políticas para el flagelo de la violencia armada en Estados Unidos, en lugar de permitir que sigan adelante con sus esfuerzos evidentes por evitar lisa y llanamente la cuestión del control de armamentos. Y se les debe exigir que asuman responsabilidad por sus posturas, que reflejan un instinto, revelador y a la vez escalofriante, de ver cualquier discusión sobre la violencia armada como una cuestión política, lo que ofrece una oportunidad para anotarse puntos partidarios, en lugar de como una política y una cuestión de seguridad pública. 
Se podría decir que los repetidos tiroteos masivos en Estados Unidos en las últimas décadas tuvieron un sello republicano. Después de cada tragedia (predecible), el partido se moviliza para bloquear cualquier legislación que pudiera fortalecer los controles de armas. En 1996, el Congreso controlado por los republicanos llegó inclusive a amenazar con desfinanciar a los Centros para el Control y la Prevención de Enfermedades (CDC) si intentaban incluso estudiar la violencia armada. Hasta la masacre de Sandy Hook en 2012, los CDC estaban obligados a abstenerse de realizar este tipo de investigación.
La respuesta al tiroteo de Las Vegas de Paul Ryan, el vocero republicano de la Cámara de Representantes, ha sido desestimar la cuestión de las armas y, en cambio, enmarcar la tragedia principalmente como una cuestión de salud mental. Por consiguiente, Ryan ha venido promocionando infatigablemente reformas al sistema de salud mental en el que los republicanos supuestamente trabajaron en el pasado.
Pero Ryan eligió no mencionar el hecho de que, este pasado mes de febrero, sus colegas republicanos (y cuatro demócratas) en el Senado votaron para revocar una norma que exigía que la Administración de Seguridad Social diera a conocer los nombres de los beneficiarios de Seguridad Social con trastornos mentales al Sistema Nacional de Verificación Instantánea de Antecedentes Penales. Después de esa votación, el presidente de Estados Unidos, Donald Trump, derogó la norma, autorizando a los individuos con discapacidades mentales a comprar armas de fuego mortales sin impedimentos.
Ryan también se rehusó a mencionar que los repetidos esfuerzos de su partido por rechazar la Ley de cuidado de salud asequible de 2010 ("Obamacare") incluyeron planes para desfinanciar los programas de salud mental y eliminar una norma que exige que las compañías de seguro y Medicaid ofrezcan tratamientos de salud mental.
Los periodistas y los analistas tienden a ser imprecisos cuando evalúan la culpabilidad en esta historia inequívocamente norteamericana. Culpan por el fracaso a la hora de abordar el problema de la violencia armada en Estados Unidos al Congreso, al "establishment de Washington" o al sistema político en su totalidad. Esta imparcialidad fabricada es equivalente a las "noticias falsas". Es hora de llamar a las cosas por su nombre: el Partido Republicano es abrumadoramente responsable.
Consideremos la cuestión de los "adaptadores", la modificación de las armas que el atacante de la masare de Las vegas utilizó para poder disparar más rápido. Algunos senadores republicanos recibieron elogios por decir que respaldarán una prohibición del dispositivo. Pero cuando la senadora demócrata Diane Feinstein propuso una prohibición similar en 2013, los republicanos se opusieron de manera contundente. Después de décadas de este tipo de oposición acérrima a cualquier cosa que se asemejara a un control de armamentos, la mínima flexibilidad que están manifestando los republicanos respecto de la prohibición de los adaptadores -que hará que los asesinatos con armas semiautomáticas sean ligeramente más lentos- no debería ser motivo de grandes elogios.
Sin duda, algunos demócratas e independientes en el Congreso ocasionalmente se han sumado a los republicanos a la hora de bloquear legislación sobre el control de armamentos. Pero existe una diferencia fundamental: los demócratas que se oponen a los controles de armamentos lo hacen desafiando al programa oficial de su partido, mientras que los republicanos lo hacen en conformidad con el suyo. En consecuencia, el grado de culpabilidad entre los partidos no está ni siquiera cerca. Como prueba de ello, basta con seguir la pista del dinero. Según el diario Los Angeles Times, en 2016, la Asociación Nacional del Rifle (NRA por su sigla en inglés) donó 52,6 millones de dólares a campañas electorales, de los cuales apenas 265 dólares -sí, leyó bien- fueron a manos de candidatos demócratas. McConnell recibió 1,3 millones de la NRA sólo en 2016.
Después de la masacre de 2012 en la Escuela Elemental Sandy Hook en Newtown, Connecticut, donde un hombre armado asesinó a 26 alumnos y sus maestros, el senador Joe Manchin, demócrata, propuso un proyecto de ley para exigir controles de antecedentes universales en todas las compras de armas comerciales. La Enmienda Manchin no consiguió los 60 votos necesarios para superar una obstrucción republicana. Apenas cuatro de los 54 senadores que votaron a favor del proyecto de ley eran republicanos; sólo cinco de los 46 senadores que votaron en contra eran demócratas.
Los asesinos en masa como Adam Lanza en Sandy Hook, Omar Mateen en el club nocturno Pulse en Orlando en 2016, Stephen Paddock en Las Vegas e infinidad de otros tiraron del gatillo. Pero el Partido Republicano actuó como un cómplice político en todos estos actos asesinos.