Der Komplott gegen Amerikas 99 Prozent
NEW YORK – Nach mehrfach gescheiterten Versuchen, den Affordable Care Act (Obamacare) aus dem Jahr 2010 aufzuheben und zu ersetzen, hofft die Administration unter US-Präsident Donald Trump nun mit einem umfassenden, als "Steuerreform" deklarierten Steuergeschenk auf ihren ersten legislativen Sieg. Dazu haben die Republikaner im US-Kongress gerade einen Gesetzesentwurf präsentiert, der im Falle seines Inkrafttretens das Haushaltsdefizit enorm vergrößern würde und die Staatsschulden in den nächsten zehn Jahren um 4 Billionen Dollar ansteigen lassen könnte.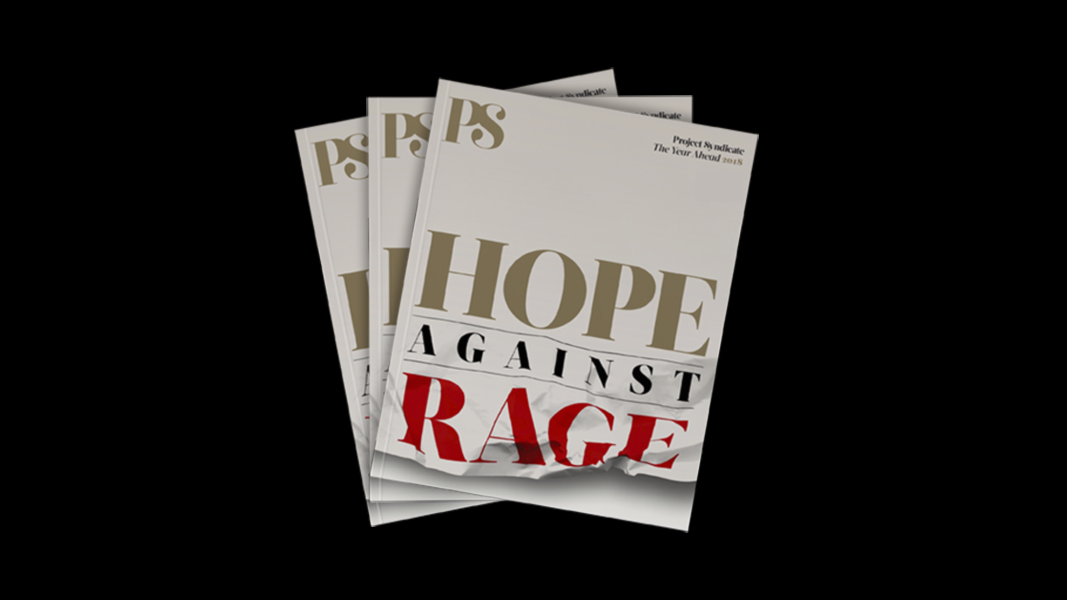 The Year Ahead 2018
The world's leading thinkers and policymakers examine what's come apart in the past year, and anticipate what will define the year ahead.
Schlimmer noch: der Plan der Republikaner ist so konzipiert, dass die meisten Vorteile daraus den Reichen zugute kommen werden. So soll der Körperschaftsteuersatz von 35 auf 20 Prozent sinken, die Steuer auf Kapitalerträge (Anlagegewinne) soll reduziert und die Nachlasssteuer abgeschafft werden. Auch von anderen Änderungen würden die Wohlhabenden profitieren.
Ebenso wie die Gesetzesentwürfe der Republikaner für die Krankenversicherung bieten auch ihre Steuerpläne wenig für die sich abmühenden Haushalte der Mittel- und Arbeiterschicht. Trump regiert weiterhin als Pluto-Populist – als Plutokrat der vorgibt, ein Populist zu sein – und er zögert nicht, jene Menschen zu verraten, die er dazu brachte, für ihn zu stimmen.
Vor der Präsentation des aktuellen Plans verabschiedeten die Republikaner im Kongress Resolutionen, die in den nächsten zehn Jahren Steuersenkungen im Ausmaß von 1,5 Billionen Dollar vorsehen. Doch die tatsächlichen Steuersenkungen werden wohl viel umfangreicher ausfallen. Beispielsweise stellt der Vorschlag, die Körperschaftsteuer auf 20 Prozent zu senken, implizit eine Steuersenkung im Ausmaß von 2,5 Billionen Dollar dar, wenn die anderen Steuersenkungen des Plans mitberücksichtigt werden. Um die Steuersenkungen unter 1,5 Billionen Dollar zu halten, müsste man den Körperschaftsteuersatz bei 28 Prozent oder darüber ansetzen und die Steuerbasis verbreitern.
Um diese Differenz auszugleichen, sieht der Gesetzesentwurf Obergrenzen für die Abzugsfähigkeit von Hypothekenzinsen für Hausbesitzer und für die Grundsteuer vor sowie auch die Beseitigung sonstiger Steuervorteile für die Mittelklasse. Man würde die Einkommensteuerabzüge für bundesstaatliche oder lokale Steuern begrenzen oder beseitigen – und damit die Mittelschicht weiter auspressen, um für die Steuersenkungen für die Reichen aufzukommen.
Das Problem dabei ist, dass durch die Beseitigung der Abzugsfähigkeit bundestaatlicher oder lokaler Steuern in den nächsten zehn Jahren lediglich 1,3 Billionen Dollar an Steuereinnahmen hereinkämen. Und weil diese Änderungen Familien der Mittelschicht treffen würden, werden sich viele Republikaner in Hochsteuer-Bundesstaaten wie New York, New Jersey und Kalifornien dagegen aussprechen. Sollten die Republikaner im Kongress und die Regierung Trump die Abzugsfähigkeit bundesstaatlicher und lokaler Steuern doch erhalten, werden ihre Steuersenkungen den öffentlichen Schuldenstand im nächsten Jahrzehnt um 3,8 Billionen Dollar ansteigen lassen.
Außerdem wollen die Republikaner ihre Steuersenkungen dauerhaft beibehalten. Dennoch versuchen sie, ihren Gesetzesentwurf mittels des Reconciliation-Prozesses im Kongress durchzusetzen, demzufolge Steuersenkungen, die nach zehn Jahren zu einer Erhöhung des Haushaltsdefizits führen, temporär zu sein haben. Selbst wenn der Plan der Republikaner vorsehen würde, die Steuersenkungen auf einem Niveau von 1,5 Billionen Dollar zu halten, wäre er mit dieser Regel unvereinbar.
Trump und die Republikaner im Kongress argumentieren, dass die Steuersenkungen das Wirtschaftswachstum und damit die Steuereinnahmen ankurbeln werden. Dynamische Standard-Scoring-Modelle zeigen allerdings, dass ein höheres Wachstum die Kosten höchstens zu einem Drittel ausgleichen würde: die USA hätten es nicht mit 1,5 Billionen Dollar an verlorenen Steuereinnahmen zu tun, sondern mit 1 Billion Dollar.
Wie werden sich die Republikaner diese Fiskalregeln nun zurechtzimmern? Zunächst werden sie – wie die Administration unter Präsident George W. Bush - die Einkommensteuersenkungen nach zehn Jahren auslaufen lassen. Das verleiht ihnen ausreichend Zeit, um die politischen Vorteile von Steuersenkungen zu genießen, – beginnend mit den Zwischenwahlen im Jahr 2018 – bevor die Rechnung viel später fällig wird. 
Senkungen der Körperschaftsteuer sind allerdings eine andere Sache, denn diese zeitweilig einzuführen, würde deren Zweck zuwiderlaufen. Unternehmen operieren mit viel längeren Zeithorizonten als private Haushalte und es ist unwahrscheinlich, dass Firmen als Reaktion auf Steuersenkungen, die nur zehn Jahre gültig sind, ihre Investitionen steigern.
Um dieses Problem zu umschiffen, könnten Trump und die Republikaner beschließen, die Regeln im Kongress zu beugen oder zu manipulieren. Oder sie stützen sich möglicherweise auf unorthodoxe und unerprobte Wirtschaftsmodelle, um zu behaupten, ihre Steuersenkungen seien eigentlich einnahmenneutral und werden sich weitaus stärker auf das Wachstum auswirken, als von Standard-Modellen prognostiziert. 
Die meisten Mainstream-Ökonomen würden schätzen, dass das potenzielle Wachstum in den USA aufgrund der im Gesetzesentwurf vorgesehenen Steuersenkungen um höchstens 20 Basispunkte ansteigt und sich damit die Wachstumsrate im Lauf der Zeit von etwa 2 auf 2,2 Prozent erhöht. Trump und seine Berater hängen jedoch der falschen Behauptung an, wonach das Wachstum auf 3 oder gar 4 Prozent steigen werde.
Wenn sich diese weit hergeholte Prognose wie die Neuauflage der Voodoo-Ökonomie anhört, dann deswegen, weil es das tatsächlich ist. Der Begriff Voodoo-Ökonomie tauchte im Lauf des Präsidentschaftswahlkampfs des Jahres 1980 im Sprachgebrauch auf, als George H. W. Bush Ronald Reagan für dessen Behauptung kritisierte, die geplanten Steuersenkungen würden sich selbst finanzieren. Nur ein paar Jahre später stellte sich heraus, dass Bush Recht behalten sollte, denn die Steuersenkungen der Reagan-Administration hatten ein riesiges Loch in den Staatsfinanzen der USA hinterlassen.
Und dennoch haben republikanische Regierungen weiter untragbare und nicht wünschenswerte Steuersenkungen vorangetrieben, von denen in erster Linie die Reichen profitierten und die zu immer größeren Defiziten und zusätzlicher Staatsverschuldung im Ausmaß von Billionen Dollar führten. Der Eifer der Republikaner, nach ihren Wahlsiegen rücksichtslose Steuersenkungen zu verabschieden, straft ihre Behauptungen von Fiskaldisziplin Lügen.
Schlimmer noch: Amerikas pluto-populistischer Präsident schmiedet einen Steuerplan, der die wirtschaftliche Ungleichheit zu einer Zeit weiter ansteigen lässt, da sich Einkommens- und Wohlstandsunterschiede ohnehin ausweiten - aufgrund der Auswirkungen der Globalisierung, der Migration, neuer arbeitssparender Technologien und der Marktkonsolidierung in vielen Sektoren. 
In Anbetracht der Tatsache, dass die Reichen tendenziell mehr sparen als Menschen der Mittel- und der Arbeiterschicht, die einen größeren Teil ihrer Einkommen für Grundbedürfnisse aufwenden müssen, wird der Steuerplan Trumps auch wenig zum Wirtschaftswachstum beitragen; er könnte sogar für eine rückläufige Entwicklung sorgen. Und er wird die exzessive öffentliche Schuldenlast der USA noch weiter ansteigen lassen. Es handelt sich um eine Fake-Reform, die wir einer Administration der alternativen Fakten und einer Partei zu verdanken haben, die ihre ökonomische Orientierung verloren hat.
Aus dem Englischen von Helga Klinger-Groier