Spiknutí proti 99% Američanů
NEW YORK – Po mnoha nezdařených pokusech "zrušit a nahradit" zákon o dostupné péči z roku 2010 (Obamacare) dnes administrativa amerického prezidenta Donalda Trumpa doufá, že dosáhne svého prvního legislativního vítězství v podobě obrovského daňového dárku zabaleného do pojmu "daňová reforma". Za tímto účelem republikáni v Kongresu nedávno představili návrh zákona, který by v případě schválení mohl nesmírně prohloubit schodek a zvýšit veřejný dluh o plné 4 biliony dolarů během příštích deseti let.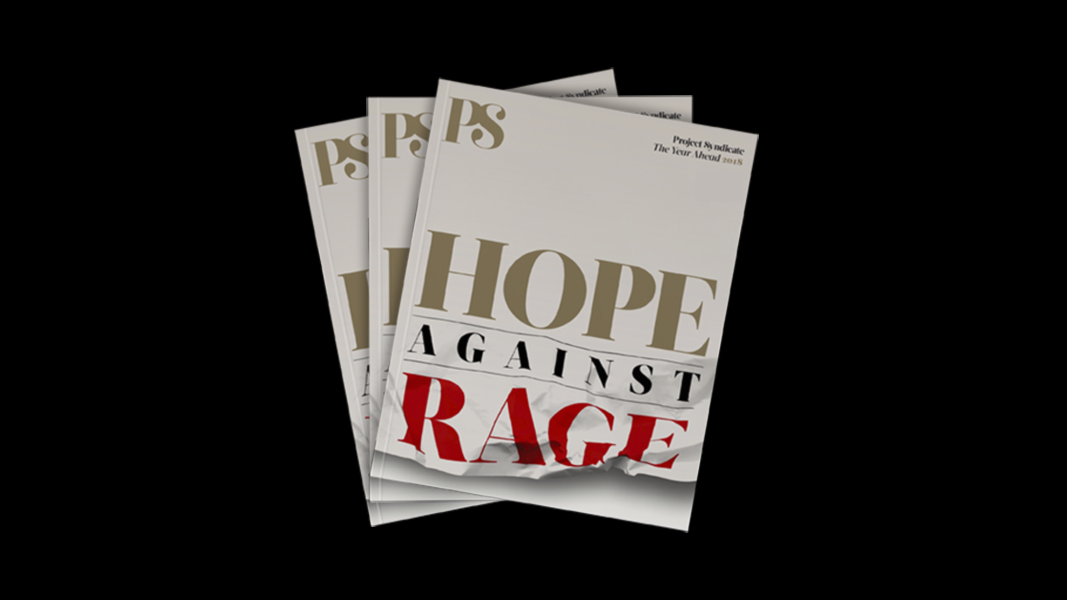 The Year Ahead 2018
The world's leading thinkers and policymakers examine what's come apart in the past year, and anticipate what will define the year ahead.
Ještě horší je, že republikánský plán je koncipovaný tak, aby většina výhod připadla bohatým. Daňová sazba pro firmy by se snížila z 35% na 20%, klesla by daň z kapitálových zisků (investičních profitů), zrušila by se dědická daň a zavedly se další změny, z nichž by těžili zámožní lidé.
Podobně jako republikánské návrhy v oblasti zdravotnictví nabízí i jejich daňový plán pramálo výhod středněpříjmovým a dělnickým domácnostem, které se těžce protloukají. Trump dál vládne jako plutopopulista – plutokrat vydávající se za populistu – a neváhá zradit lidi, které lstí přiměl k tomu, aby mu dali hlas.
Před zveřejněním současného plánu schválili republikáni v Kongresu rezoluce o snížení daní o 1,5 bilionu dolarů během příštích deseti let. Skutečný daňový škrt však bude pravděpodobně mnohem vyšší. Například návrh stlačit firemní daňovou sazbu na 20% implikuje po zohlednění dalších daňových škrtů obsažených v plánu daňový výpadek ve výši 2,5 bilionu dolarů. Pokud by se měla hodnota daňových škrtů udržet pod hranicí 1,5 bilionu dolarů, musela by firemní daň zůstat na úrovni 28% nebo více při současném rozšíření daňové základny.
Aby se tento rozdíl vyrovnal, počítá návrh zákona se stanovením maximální hranice pro daňový odpočet úroků zaplacených z hypotečního úvěru majitelů nemovitostí a pro odpočet daně z nemovitosti a také s vyloučením dalších daňových benefitů pro střední třídu. Kromě toho by se zrušil nebo omezil odpočet zaplacené daně z příjmu u státních a místních daní – což by opět přidusilo střední třídu v zájmu pokrytí daňových škrtů pro bohaté.
Problém je v tom, že eliminace odpočtu u státních a místních daní by během příštích deseti let zajistila zvýšení daňových příjmů jen o 1,3 bilionu dolarů. A protože by tato změna ublížila středněpříjmovým rodinám, mnozí republikáni zastupující státy s vysokými daněmi, jako jsou New York, New Jersey nebo Kalifornie, se stavějí proti ní. Pokud republikáni v Kongresu a Trumpova administrativa nakonec odpočet u státních a místních daní ponechají, zvýší se veřejný dluh v důsledku jejich daňových škrtů o 3,8 bilionu dolarů během příštích deseti let.
Republikáni si navíc přejí, aby jejich daňové škrty byly trvalé. Přitom se však snaží prosadit svůj návrh zákona formou takzvaného rozpočtového smírčího procesu, který požaduje, aby veškeré daňové škrty, které po deseti letech zvýší deficit, byly dočasné. I kdyby tedy republikánský plán skutečně udržel škrty na úrovni 1,5 bilionu dolarů, stále by toto pravidlo nesplňoval.
Trump a republikáni v Kongresu tvrdí, že daňové škrty podpoří hospodářský růst, a tím i daňové příjmy. Standardní dynamické modely ovšem ukazují, že zvýšený růst by pokryl náklady maximálně z jedné třetiny: USA by se v tom případě potýkaly s výpadkem příjmů ve výši 1 bilionu, nikoliv 1,5 bilionu.
Jak tedy republikáni tato fiskální pravidla obejdou? Za prvé podobně jako administrativa prezidenta George W. Bushe nastaví škrty osobní daně z příjmu tak, aby po deseti letech vypršely. Tím získají spoustu času užít si politických zisků spojených s daňovými škrty – počínaje volbami v roce 2018 – dlouho předtím, než se zákon vyčerpá.
Škrty firemních daní jsou však něco jiného, protože kdyby se nastavily jako dočasné, popřel by se tím jejich smysl. Firmy pracují s mnohem delším časovým horizontem než domácnosti a je nepravděpodobné, že by zvýšily investice v reakci na škrty, které budou trvat pouhých deset let.
Aby Trump a republikáni tento problém obešli, mohli by se rozhodnout, že kongresová pravidla ohnou či zmanipulují. Případně by se mohli opřít o neortodoxní a neodzkoušené ekonomické modely a tvrdit, že jejich škrty jsou ve skutečnosti příjmově neutrální a budou mít mnohem výraznější dopad na růst, než předpokládají standardní modely.
Většina ekonomů hlavního proudu odhaduje, že daňový škrt navrhované velikosti by zvýšil americký potenciální růst maximálně o 20 základních bodů, takže by se tempo růstu postupem času zvedlo ze zhruba 2% na 2,2%. Přesto se Trump a jeho poradci drží falešného tvrzení, že růst stoupne na 3% nebo i 4%.
Pokud tato za vlasy přitažená prognóza po všech stránkách připomíná "voodoo ekonomii", pak to bude tím, že jí opravdu je. O "voodoo ekonomii" se začalo mluvit během prezidentských voleb v roce 1980, kdy George H. W. Bush kritizoval Ronalda Reagana za tvrzení, že jím plánované daňové škrty se samy zaplatí. Bushova slova se potvrdila o pouhých pár let později, kdy daňové škrty Reaganovy administrativy vytvořily obrovskou díru v amerických veřejných financích.
Přesto republikánské administrativy dál vytrvale prosazují neudržitelné a nežádoucí daňové škrty, z nich mají prospěch převážně bohatí lidé, což vede ke stále větším schodkům a k navyšování veřejného dluhu o další miliardy dolarů. Dychtivost, s jakou republikáni po nástupu k moci schvalují neuvážené daňové škrty, jen dokazuje, že jejich řeči o fiskální zásadovosti jsou pouhou lží.
A co je ještě horší, americký plutopopulistický prezident podstrkává veřejnosti daňový plán, který dále zvýší ekonomickou nerovnost v době, kdy se propasti příjmů a bohatství už tak prohlubují v důsledku vlivů globalizace, obchodu, migrace, nových technologií šetřících pracovní sílu a tržní konsolidace v řadě sektorů.
Vzhledem k tomu, že bohatí mají větší sklon k úsporám než lidé ze středních a pracujících vrstev, kteří musí utratit vyšší podíl svých příjmů na základní potřeby, udělá toho Trumpův daňový plán pro hospodářský růst jen velmi málo; dokonce by ho mohl snížit. Současně ovšem dál výrazně zvýší nadměrnou zátěž amerického veřejného dluhu. Je to falešná reforma, kterou nám předkládají administrativa alternativních fakt a strana, jež ztratila ekonomický orientační smysl.
Z angličtiny přeložil Jiří Kobělka.