Tagliare l'imposta sulle società negli Usa ne vale la pena
CAMBRIDGE –  Il Congresso degli Stati Uniti sta per emanare un'importante riforma fiscale. La disposizione più importante riduce l'aliquota fiscale sulle società dal 35% al 20% - dal tasso più alto tra tutti i paesi dell'Ocse a uno dei più bassi - e consente alle società statunitensi di rimpatriare gli utili delle loro controllate estere senza pagare ulteriori tasse negli Stati Uniti. Gli oppositori della legislazione puntano il dito contro il conseguente aumento del deficit di bilancio federale, che aggiungerà 1.500 miliardi di dollari al debito pubblico nei prossimi dieci anni.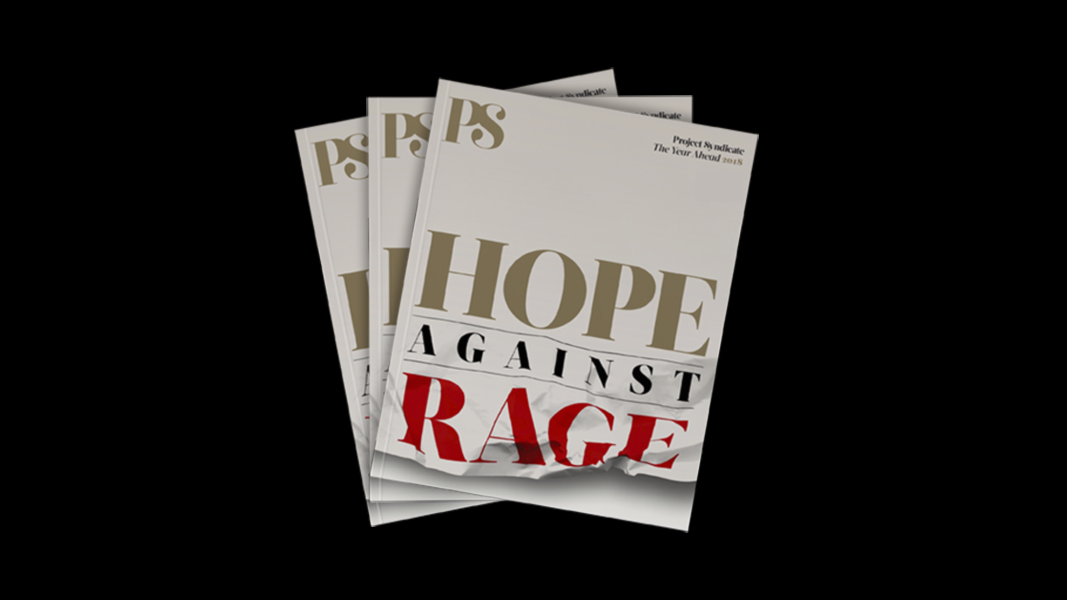 The Year Ahead 2018
The world's leading thinkers and policymakers examine what's come apart in the past year, and anticipate what will define the year ahead.
Non mi piacciono i deficit di bilancio, e a lungo ho avvertito dei loro effetti pericolosi. Tuttavia, ritengo che i benefici economici derivanti dalle modifiche delle imposte sulle società compenseranno gli effetti negativi dell'aumento del debito.
Il tasso più basso attirerà capitali nel settore delle imprese statunitensi. Le multinazionali americane investiranno di più negli Stati Uniti, perché i paesi stranieri non offriranno più aliquote fiscali più basse e rimpatrieranno i profitti guadagnati dalle loro filiali straniere piuttosto che lasciarli all'estero. Riporteranno anche alcuni dei profitti esteri precedentemente guadagnati che sono stati lasciati al di fuori degli Stati Uniti, stimati dal Tesoro per un valore di 2.500 miliardi di dollari. Le società straniere espanderanno i loro investimenti negli Stati Uniti - o addirittura trasferiranno le loro operazioni lì- per approfittare dell'aliquota fiscale più bassa. E negli Stati Uniti, il capitale passerà dall'agricoltura e dall'edilizia agli usi di maggiore produttività nel settore aziendale.
Sebbene sia difficile stimare l'aumento totale dei capitali nel settore delle imprese, penso sia ragionevole presumere che nei prossimi dieci anni raggiungerà almeno 5000 miliardi di dollari. L'aumento del flusso di capitali verso il settore delle imprese aumenterà la produttività e i salari reali. Se ciò accadesse, aumenterebbe il Pil reale annuo nel 2027 di circa 500 miliardi di dollari, pari all'1,7% del Pil totale del 2027, il che significa un guadagno di 4.000 dollari per famiglia in dollari di oggi.
Questi effetti favorevoli sono direttamente legati al bilanciamento degli effetti avversi primari solitamente associati a un deficit fiscale: il prestito del governo toglie spazio alla formazione di capitale privato; i pagamenti di interessi più elevati richiedono generalmente tasse più alte o riduzioni della spesa per programmi di difesa e di protezione dell'ambiente; un deficit di bilancio implica un aumento indesiderato della domanda aggregata quando l'economia è in piena occupazione; e un rapporto debito/Pil più elevato lascia meno possibilità di aumentare le spese governative di emergenza.
Credo che nessuno di questi problemi si concretizzerà nel prossimo decennio. Prendiamoli in esame uno alla volta.
Anche se i 1.500 miliardi di dollari di prestiti governativi causati dalla legge fiscale nel prossimo decennio possono togliere spazio a una quantità simile di prestiti privati, il capitale sociale crescerà di un importo ancora maggiore. Il taglio dell'imposta societaria di 1.500 miliardi di dollari andrà direttamente alle società statunitensi, e le azioni delle aziende cresceranno ulteriormente a causa dell'afflusso di fondi dal resto del mondo. Anche con un aumento del debito pubblico, la proposta di riforma fiscale può quindi ancora incrementare il capitale sociale di circa 5 miliardi di dollari nel prossimo decennio.
Inoltre, l'aumento di 500 miliardi di dollari del reddito annuo totale entro il 2027 aumenterebbe le entrate fiscali di 100-150 miliardi di dollari all'anno. Ciò è sufficiente per coprire i 60 miliardi di dollari di pagamenti di interessi sui 1.500 miliardi di dollari di debito extra, con il denaro rimanente che servirà per aumentare la spesa pubblica o ridurre le tasse personali.
Allo stesso modo, la preoccupazione che un aumento del deficit fiscale possa stimolare in maniera indesiderata la domanda aggregata è fuori luogo. Infatti, gli effetti di stimolo del deficit fiscale e l'aumento degli investimenti aziendali dovrebbero essere accolti favorevolmente, per due ragioni. In primo luogo, compenseranno gli effetti di contrazione del previsto aumento del tasso dei fondi federali e la dimensione restrittiva del bilancio della Federal Reserve. E, in secondo luogo, dopo nove anni di espansione economica, la maggior parte degli esperti si aspetta che gli Stati Uniti entrino in recessione nei prossimi cinque anni.
Allo stesso modo, la preoccupazione per il rapporto tra debito pubblico e Pil, che è raddoppiato nell'ultimo decennio e ora è del 77%, è esagerato. Il Congressional Budget Office prevede che, anche senza un'ulteriore legislazione, il rapporto debito/Pil salirà al 91,2% entro il 2027. L'effetto diretto del disavanzo di 1.500 miliardi di dollari causato dalla riforma fiscale sarebbe quello di portarlo al 97%. Un'emergenza militare o una recessione economica richiederebbero ulteriori spese finanziate dal debito o riduzioni fiscali. Ma anche un massiccio programma di spesa come l'American Recovery and Reinvestment Act da 900 miliardi di dollari aggiungerebbe solo altri tre punti percentuali al rapporto debito/Pil. È difficile credere che un rapporto debito/Pil del 97% renderebbe questo risultato più difficile da raggiungere di un rapporto debito/Pil del 92%.
Pertanto, per tutti e quattro questi motivi, ritengo che i benefici derivanti dal tagliare l'aliquota dell'imposta sulle società abbiano più che compensato gli effetti negativi normalmente attribuiti ai disavanzi di bilancio. Ma, guardando al futuro, credo che la riduzione del deficit fiscale dovrebbe essere una priorità elevata dopo le elezioni del Congresso del 2018. Una tassa sulle emissioni di biossido di carbonio o un rallentamento della crescita della spesa per i programmi federali possono iniziare a riportare il rapporto debito/Pil al livello del 50%, che prevaleva prima della crisi del 2008-2009. Ma prima è importante attuare la proposta di riforma fiscale.