Ein Ja zur Senkung der US-Körperschaftsteuer
CAMBRIDGE – Der US-Kongress steht kurz vor der Verabschiedung einer großen Steuerreform. Die wichtigste Maßnahme sieht die Senkung des Körperschaftsteuersatzes von 35% auf 20% vor – vom höchsten Niveau unter den OECD-Ländern auf eines der niedrigsten – und ermöglicht es US-Unternehmen, die Gewinne ausländischer Tochtergesellschaften zurückzuführen, ohne zusätzlich US-Steuern entrichten zu müssen. Gegner des Gesetzes verweisen auf das wachsende Haushaltsdefizit, das die Staatsschulden in den nächsten zehn Jahren um 1,5 Billionen Dollar in die Höhe treiben würde.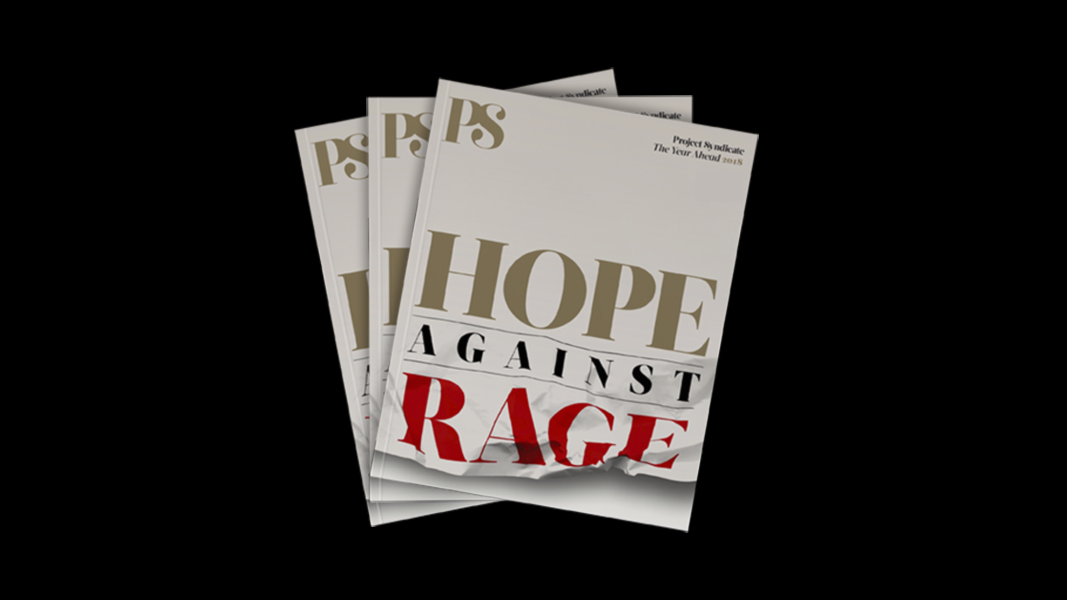 The Year Ahead 2018
The world's leading thinkers and policymakers examine what's come apart in the past year, and anticipate what will define the year ahead.
Ich habe eine Abneigung gegen Haushaltsdefizite und warne schon seit langem vor ihren gefährlichen Folgen. Nichtsdestotrotz glaube ich, dass die wirtschaftlichen Vorteile aus den Änderungen der Besteuerung von Unternehmen gegenüber den nachteiligen Auswirkungen der höheren Verschuldung überwiegen werden.
Der US-Unternehmenssektor wird durch den niedrigeren Steuersatz Kapital anziehen. Amerikanische Firmen werden mehr in den USA investieren, da die Steuersätze im Ausland nicht mehr attraktiver sein werden, und sie werden Gewinne zurückführen, die ihre ausländischen Tochtergesellschaften erwirtschaftet haben, anstatt sie dort zu belassen. Sie werden auch einen Teil der in der Vergangenheit im Ausland erzielten und dort belassenen Gewinne repatriieren, die sich Schätzungen des US-Finanzministeriums zufolge auf 2,5 Billionen Dollar belaufen. Ausländische Unternehmen werden ihre Investitionen in den USA ausweiten – oder sogar ihren Sitz in die USA verlegen –, um vom geringeren Steuersatz zu profitieren. Und innerhalb der Vereinigten Staaten wird Kapital aus der Landwirtschaft und dem Wohnungswesen zugunsten höherer Produktivität in den Unternehmenssektor fließen.
Es lässt sich zwar schwer abschätzen, in welchem Umfang sich das Kapital im Unternehmenssektor insgesamt erhöhen wird, ich denke aber, dass man im Verlauf der nächsten zehn Jahre von mindestens 5 Billionen Dollar ausgehen kann. Der vermehrte Kapitalfluss in den Unternehmenssektor wird die Produktivität und die Reallöhne steigen lassen. Wenn das geschieht, wird das reale Bruttoinlandsprodukt (BIP) 2027 um rund 500 Milliarden Dollar höher sein, und damit 1,7% des gesamten BIP 2027 ausmachen, was pro Haushalt ein Einkommensplus von 4.000 Dollar bedeuten würde.
Diese positiven Effekte sind unmittelbar relevant, um die primären negativen Effekte auszugleichen, die normalerweise mit einem Haushaltsdefizit in Verbindung gebracht werden: dass staatliche Kreditaufnahme private Kapitalbildung verdrängt; dass höhere Zinszahlungen gewöhnlich höhere Steuern oder Kürzungen bei den Verteidigungsausgaben und bei Sozialprogrammen erforderlich machen; dass ein Haushaltsdefizit zu einer unerwünschten Erhöhung der gesamtwirtschaftlichen Nachfrage führt, wenn Vollbeschäftigung herrscht und dass eine höhere Schuldenquote weniger Spielraum für unvorhergesehene, dringende öffentliche Ausgaben lässt.
Ich glaube, dass keines dieser Probleme im kommenden Jahrzehnt konkrete Formen annehmen wird. Befassen wir uns der Reihe nach damit.
Auch wenn die Kreditaufnahme der öffentlichen Hand in Höhe von 1,5 Billionen Dollar aufgrund der geplanten Steuerreform in den nächsten zehn Jahren eine Kreditaufnahme des privaten Sektors in gleicher Höhe verdrängen könnte, wird sich der Kapitalstock sogar um einen noch höheren Betrag vergrößern. Die 1,5-Billionen-Senkung der Körperschaftsteuer wird US-Unternehmen unmittelbar zugutekommen, und das Kapital der Unternehmen wird sich aufgrund der Mittelzuflüsse aus der übrigen Welt weiter erhöhen. Auch bei steigender Staatsverschuldung kann die vorgeschlagene Steuerreform den Kapitalstock der Unternehmen in den nächsten zehn Jahren um rund 5 Billionen Dollar erhöhen.
Außerdem würden die 500 Milliarden Dollar BIP-Zuwachs bis 2027 die Steuereinnahmen um 100-150 Milliarden Dollar pro Jahr steigen lassen. Das reicht aus, um die Zinszahlungen in Höhe von 60 Milliarden für die 1,5 Billionen Dollar zusätzliche Staatsverschuldung zu leisten, und es bliebe Geld übrig, um die öffentlichen Ausgaben zu erhöhen oder die Einkommensteuern zu senken.
Auch Bedenken, dass eine Erhöhung des Haushaltsdefizits zu einer unerwünschten Stimulierung der gesamtwirtschaftlichen Nachfrage führen würde, sind fehl am Platz. Tatsächlich sollten die stimulierenden Effekte des Haushaltsdefizits und der verstärkten Unternehmensinvestitionen aus zwei Gründen begrüßt werden. Erstens werden sie die kontraktiven Effekte der erwarteten Erhöhung des Leitzinses und die Schrumpfung der Bilanzsumme der US-Notenbank kompensieren. Und zweitens rechnen die meisten Experten nach neun Jahren der konjunkturellen Expansion damit, dass die USA irgendwann in den kommenden fünf Jahren in eine Rezession geraten wird.
Auch Sorgen angesichts des Verhältnisses der von der Öffentlichkeit gehaltenen Staatsschulden, das sich in den vergangenen zehn Jahren verdoppelt hat und aktuell bei 77% des BIP liegt, sind übertrieben. Prognosen des Congressional Budget Office zufolge wird die Schuldenquote auch ohne weitere Gesetze bis 2027 auf 91,2% steigen. Der unmittelbare Effekt des 1,5-Billionen- Dollar-Defizits infolge der Steuerreform würde einen Anstieg auf 97% bedeuten. Eine unvorhergesehene Militäroperation oder ein wirtschaftlicher Abschwung würden zusätzliche schuldenfinanzierte Ausgaben oder Steuersenkungen notwendig machen. Doch selbst ein 900 Milliarden Dollar schweres Ausgabenprogramm wie der American Recovery and Reinvestment Act aus dem Jahr 2009 würde der Schuldenquote lediglich drei Prozentpunkte hinzufügen. Es ist schwer vorstellbar, dass es mit einer Schuldenquote in Höhe von 97% schwieriger zu erreichen wäre als mit einer Schuldenquote in Höhe von 92%.
Aus all diesen vier Gründen glaube ich, dass die Vorteile einer Senkung des Körperschaftsteuersatzes die nachteiligen Auswirkungen mehr als aufwiegen würden, die Haushaltsdefiziten zugeschrieben werden. Mit Blick auf die Zukunft glaube ich aber auch, dass die Verringerung des Haushaltsdefizits nach den Kongresswahlen 2018 hohe Priorität haben sollte. Mit einer Steuer auf Kohlendioxidemissionen oder einer Verlangsamung des Ausgabenwachstums bei staatlichen Leistungen kann begonnen werden, die Schuldenquote wieder einem Niveau von 50% wie vor dem Abschwung 2008-2009 anzunähern. An erster Stelle steht jedoch die Verabschiedung der geplanten Steuerreform.
Aus dem Englischen von Sandra Pontow.